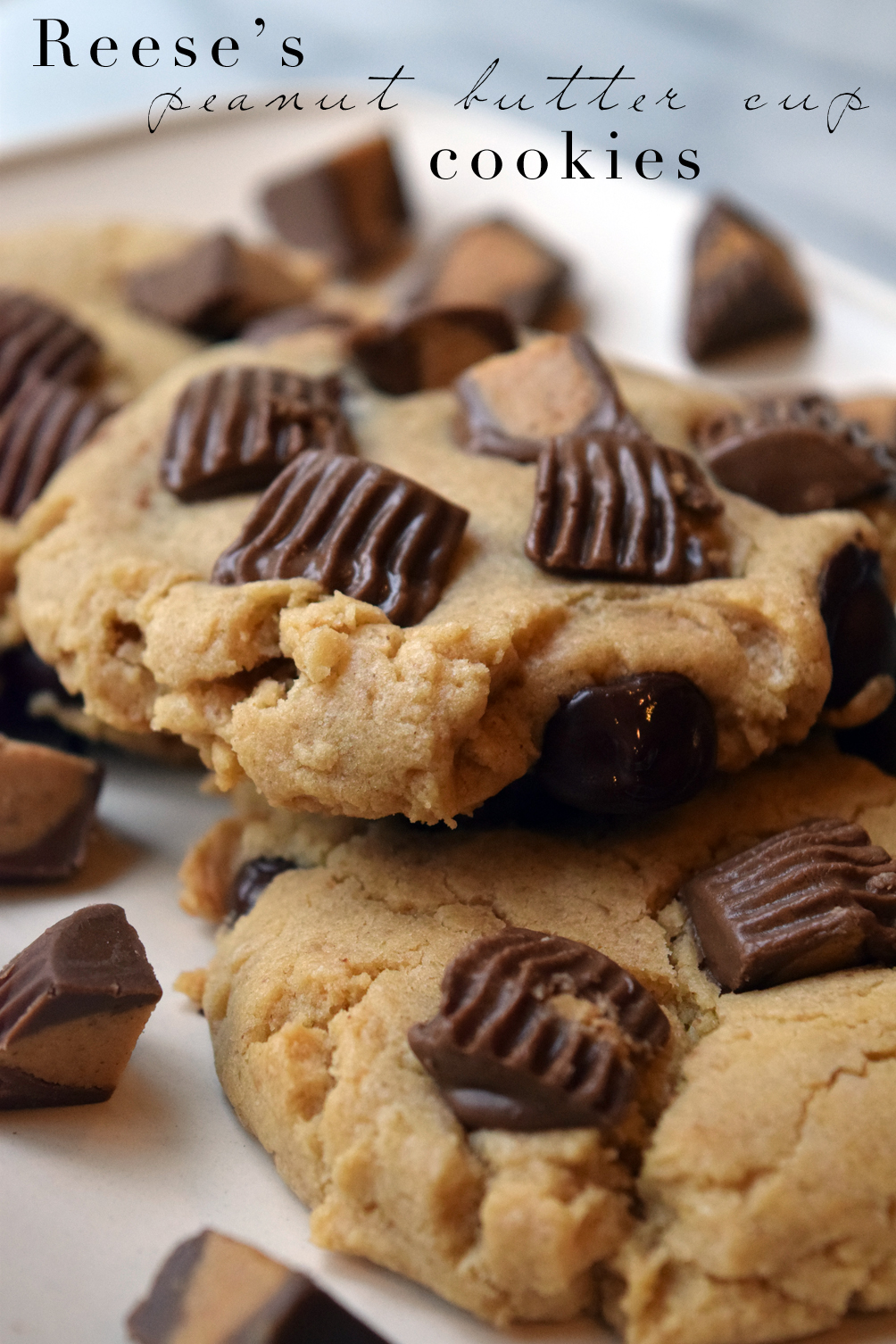 In this post, there are more photos than normal of the finished product. That's because it's the most beautiful morsel of peanut butter and chocolate you ever did see. The fact that they're massively oversized just seems fitting. Because if they were any smaller, well, you wouldn't feel like the cookie conqueror you should. Even from my sister who doesn't like peanut butter cookies, she admitted these were one of the best things I've ever baked. So scroll on down, try not to drool, and get to crafting your very own.
---
INGREDIENTS
3/4 cup butter, softened
1 cup sugar
1 cup brown sugar
1 cup peanut butter
2 large eggs
2 tsp vanilla
1 tsp baking soda
1/2 tsp salt
2 1/2 cups flour
1 1/2 cup milk chocolate chips
32 mini Reese's peanut butter cups, each cut into 4 pieces
DIRECTIONS
Mix the ingredients down to the vanilla. Add soda, salt, and flour. Fold in chocolate chips.
Using and ice cream scoop, scoop dough (these are big cookies). Place 6 scoops of dough on ungreased cookie sheet. Use your hand and slightly flatten each scoop of dough.
Cook for 12 minutes at 350.
Remove cookies from oven and lightly press 8 cut up pieces of the Reese's peanut butter cups over the top of each cookie.
Return to oven for 2 more minutes. Cool on baking sheet 2 minutes before placing on cooling rack. Makes 18 cookies.
Check out Brush Up: Holiday Dining Etiquette You Should Know

by Maria Provenzano at Mode