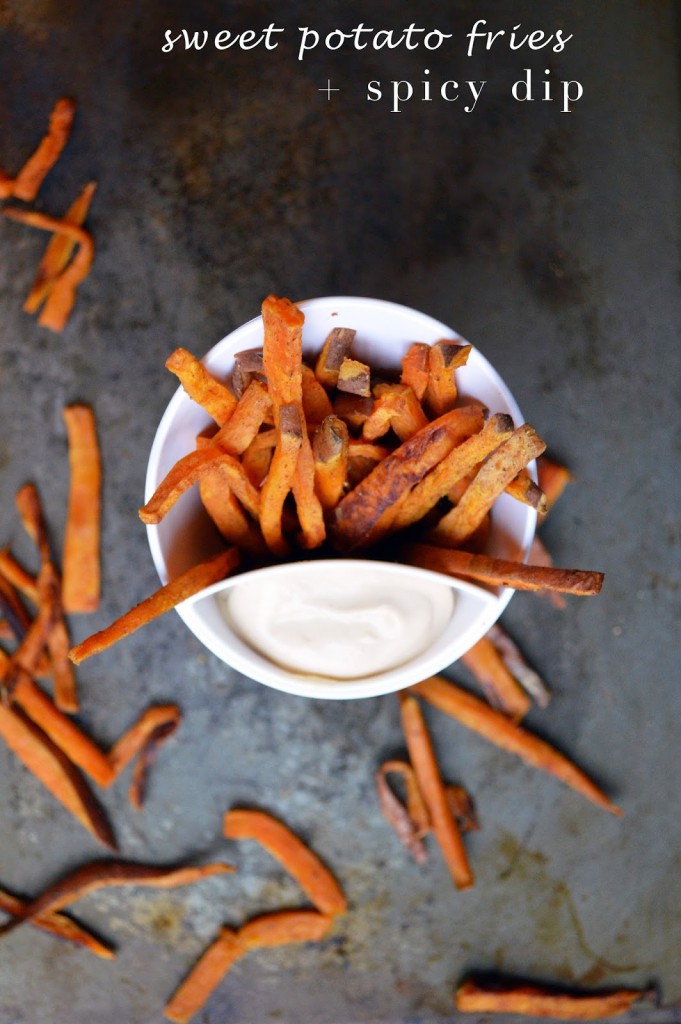 Our house was always big on Super Bowl parties when I was growing up. We'd prop up a huge projection screen and shine the massive burly bodies onto the white backdrop. They were scarishly lifesize that way and occasionally gave you the feeling of being tackled, too. But despite the yearly parties and Patriots fanfare, I was always a fourth-quarter cheerleader. I rarely paid attention to the first three–focusing more on food and friends than blitzes and touchdowns. My attention span has improved a bit–now I'll tune in for commercial segments and the second half. So I wanted the perfect game day snack this year. These baked fries and spicy dip are easy finger food while being a good alternative to chips + salsa. See full recipe below. And GO PATRIOTS.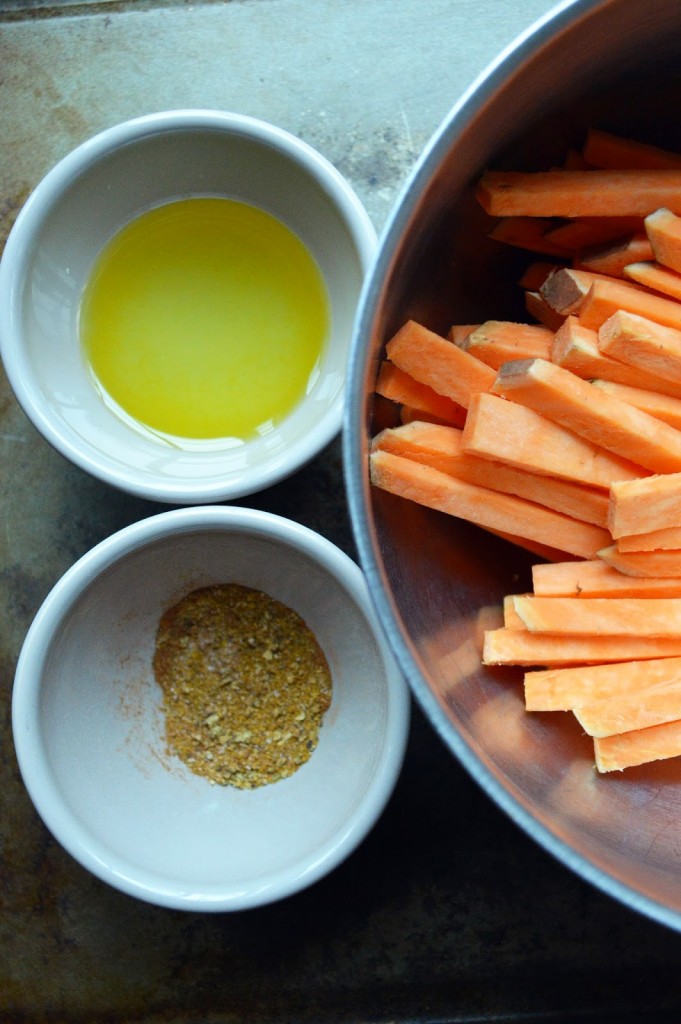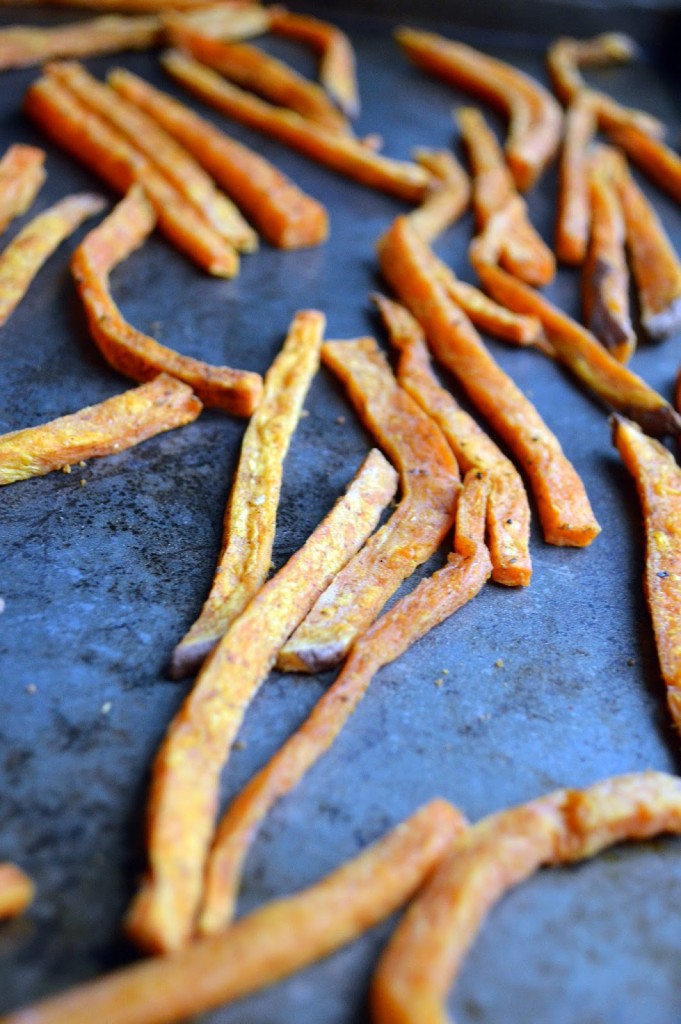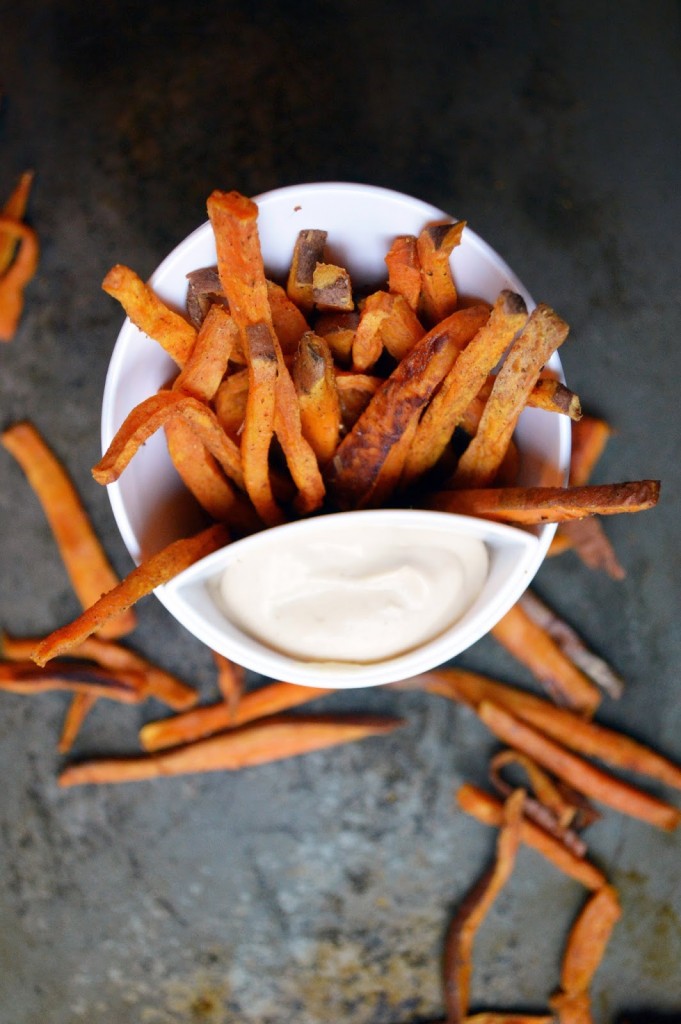 Ingredients
2 large sweet potatoes
2 tbsp olive oil
1/8 tsp cayenne pepper
1/4 tsp curry powder
1 tsp. Mrs. Dash (any type of generic, salt-free seasoning blend)
salt to taste
1/4 c light sour cream
2 tbsp Dijon mustard
1 tbsp pure maple syrup
Sriracha to taste
Directions
For the fries:
Preheat oven to 425F
Wash potatoes thoroughly
Cut into strips, about 1/4 inch think
Toss in olive oil and spices until evenly coated
Lay flat on ungreased baking sheet and bake for 15 minutes
After 10 minutes, remove try, flip fries, and rotate tray when returning to the oven
Bake for 10 minutes
While the fries are baking, prepare the dip (see below)
For the dip:
Combine sour cream and mustard
Fold in the maple syrup
Add Sriracha to taste
now dip + enjoy!