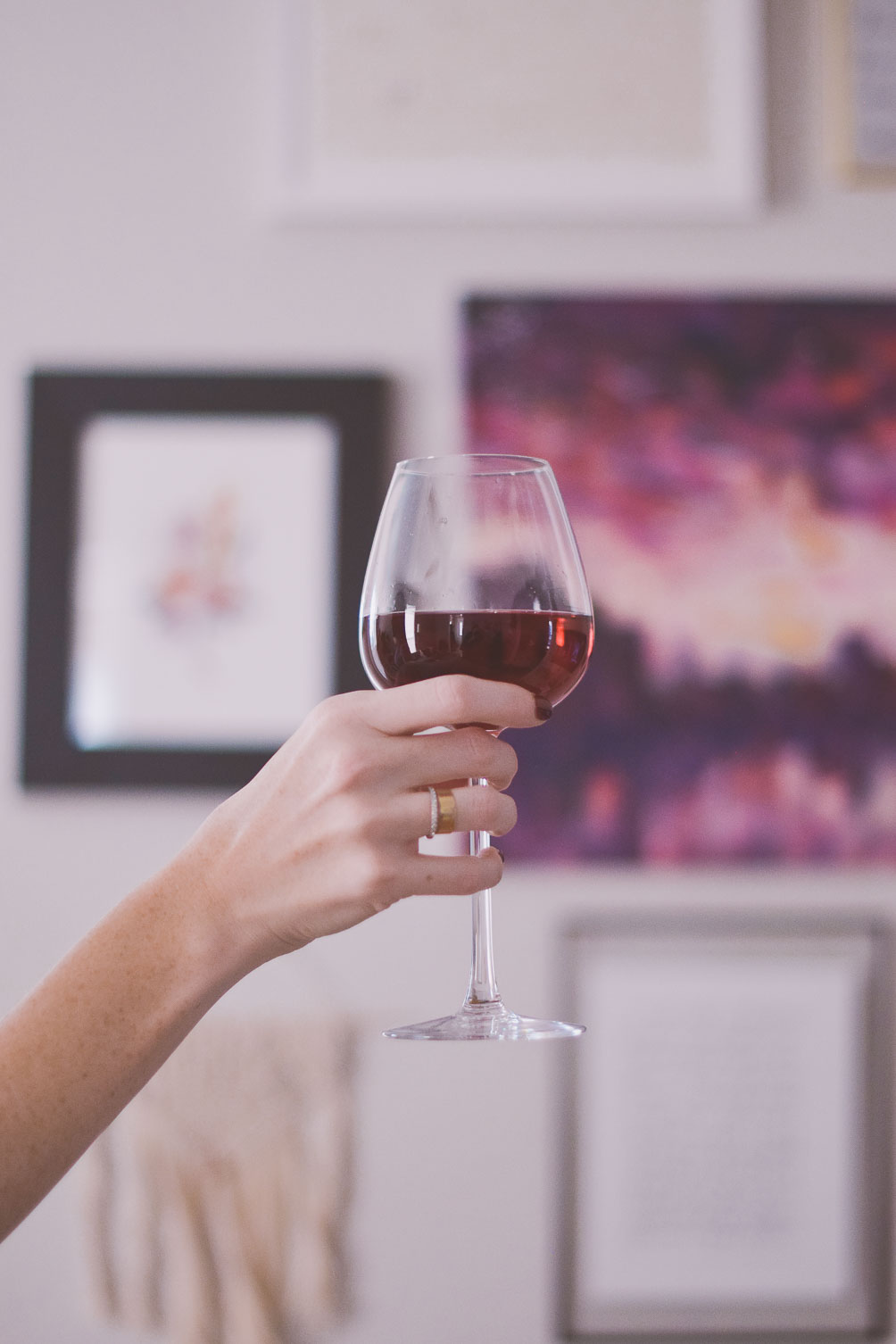 Until my sister Stephanie began studying for her sommelier test, I never could have imagined the diversity in wines. What I initially thought was just useless or pretentious knowledge suddenly became fascinating to me. She created piles upon piles of flashcards filled with grape varieties and their regions. She'd explain the process of wine tasting and how her palate was being honed to even the slightest differences from one pour to the next. The whole sommelier process now seems to me to be this incredible blend of science and cuisine with a flair toward the artistic. So I wanted to tap into Stephanie's knowledge and get her tips on wine pairings for beginners. Take a read through our interview to find out what she loves to drink, the best bottles under $20, and how to put on a wine savvy show for your guests.
---
Give us a little background on what it takes to become a sommelier and why you began this process.
Becoming a sommelier at any level requires a lot of studying and research (a.k.a. tasting lots of different wines.) The research is the very fun part of it, but the studying is crucial to understanding wine and applying that knowledge across the field. Geography, weather and terroir (soil) all play major roles in why wine tastes different across the globe and why certain grapes flourish or flounder in different regions.
My interest in training as a sommelier stems from working in the hospitality industry for half of my life and a deep appreciation for the beauty of wine. There are several levels of certification to pursue, with each setting a higher bar for the detail and depth of study required.
When planning a party menu, where do you start?
Start with your guests—what they like to eat and drink and how they like to eat and drink. Is this a family style or plated dinner group? Heavy apps or full courses? From there, you can determine what to offer for wine pairings and how many different varieties to have.
Can you share with us a 'cheat sheet' of what wines pair with which meats (or vegetarian dishes)?
What is your favorite wine in the whole wide world?
I don't think I could pick a favorite bottle in the world; but my favorite grape is easier to select. Nebbiolo wins out for me. It is grown in the Piedmont area of northern Italy and more commonly called by the regions of Barolo or Barbaresco.
Dessert wines: are they in or out?
Dessert wines are in and completely delicious!  I think these sweet wines get a bad rap. Dessert wines are not meant to be enjoyed like a normal pour of Sauvignon Blanc sitting on a patio in the summer.  Dessert wines are made for sipping alongside a delicious dark chocolate soufflé or a well-curated cheese plate.
What's an under $20 bottle worth drinking?
Lots of them! Another misnomer about wine is that you have to spend a lot of money to have something worth drinking. There are a lot of great options in the $15-$25 range; you just want to stay away from the very inexpensive/mass produced wines that often have used sugars and additives to compensate for bad or flavorless grapes.
Red: I recommend Roagna Dolcetto d'Alba (typically about $17) and A to Z Pinot Noir from Oregon (typically about $18.)
White: Knebel Dry Reisling from Mosel (typically about $16) and Hannah Sauvignon Blanc from California (typically about $18.)
If you're not drinking wine, what's a go-to cocktail for you?
I would order an old fashioned or a negroni.
What's one way a 'novice' wine drinker can talk up their chosen bottle to party guests?
Find a bottle with a story. Ask your local wine shop to make a recommendation for you and ask for some history behind the wine label or winemaker.
Learn just a few descriptor words from the seller—earthy, high-minerality, acidic, fruit driven or herbaceous.
BONUS: A great introductory book to wine is Wine Folly: The Essential Guide to Wine by Madeline Puckette & Justin Hammack. It is a great overview presented in an approachable way even if you are a novice.