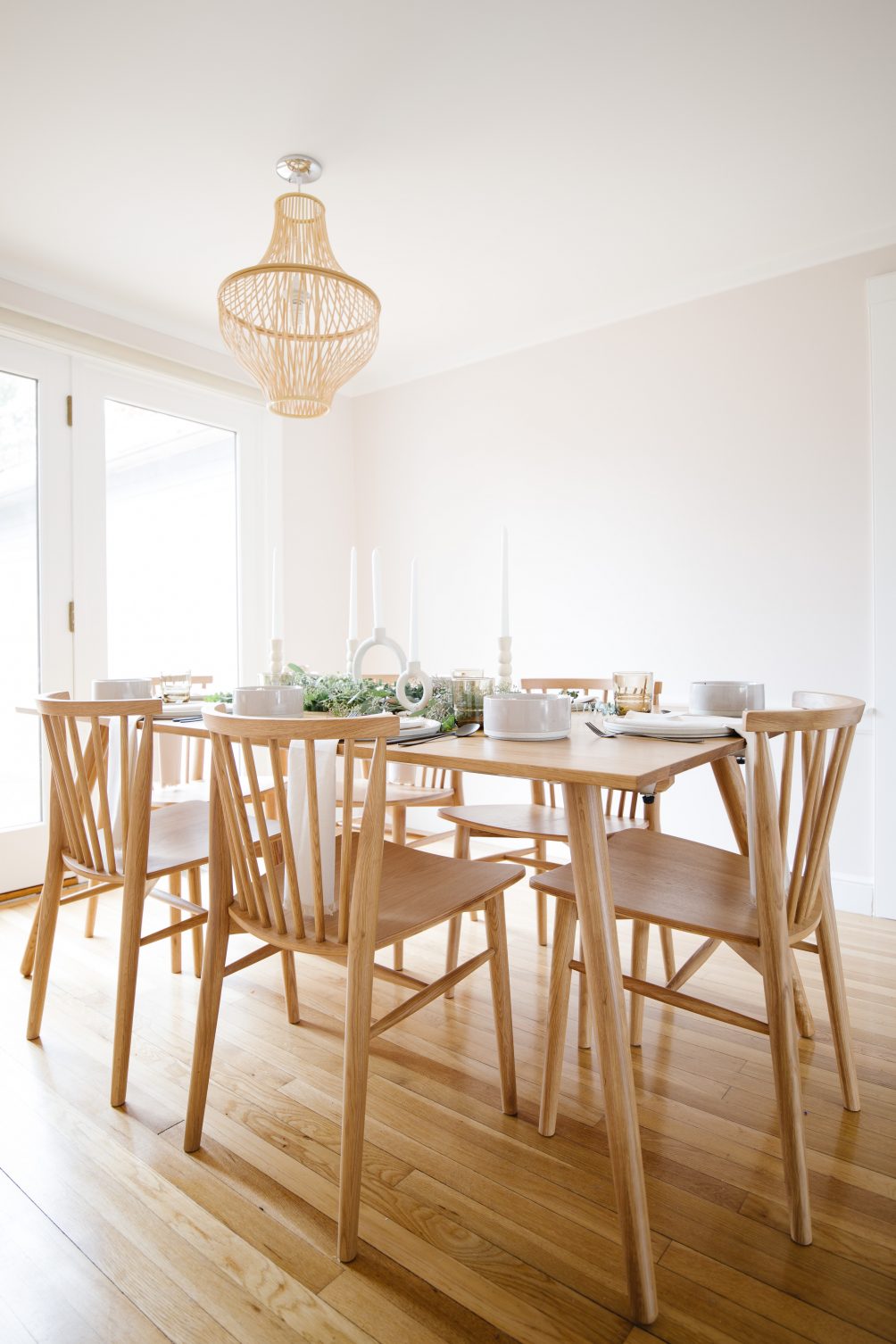 This holiday season is looking different across the globe. We're separated by distance, by circumstances, by safety. It's easy to slip into sadness at the realization that longstanding traditions might not be kept. I've been there (recently). But I've challenged myself to embrace this change. Since September I've worked to reframe my perspective. I'm now in a place of peace, of contentment, and even of excitement. As a way of celebrating the slower season, I designed an intimate holiday table with Article. Even though fewer seats will be filled, we plan to start new traditions with our kids (like breakfast for dinner, amiright).
My inspiration behind this intimate holiday table is 'organic simplicity.' Sure, that sounds a bit earthy-crunchy-ish but hear me out. It combines natural elements with timeless designs and accessible serveware. All rolled together I aim for the setup to feel special and inviting. A tablescape should never look too pretty to dig in. The foundational pieces are our new dining table and chairs, courtesy of Article furniture.
We chose to add to our space the Seno Dining Table Extendable in Oak alongside the Rus Dining Chairs in Light Oak. The table is ideal for gatherings large and small. It has rails and extenders tucked underneath to add places. Moreover, the chairs are my perfect blend of modern yet timeless. They're an understated elegance that makes for easy, kid-friendly function as well. I truly cannot sing the praises of their craftsmanship enough.
p.s. shop their BLACK FRIDAY sale going on now through November 30th for up to 50% off select items!
thank you to Article for partnering with us on this post.
photos by Josh Jamison Photography