I have to visualize. I like to see my options and play them through in my mind. Without a walk-in closet the size of a small house, this "visualization tendency" makes the prospect of getting dressed somewhat challenging. Here is my solution: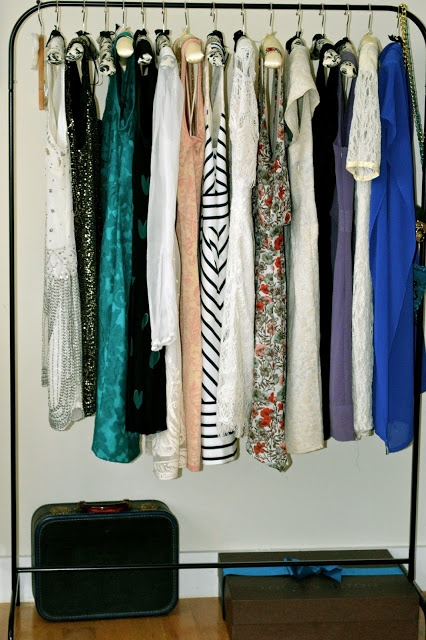 [Ikea clothes rack, $9.99]
Like so many fashion-loving ladies, my closet easily becomes a void of "I have nothing to wear" and "everyone's already seen me in that." I decided on some winter re-vamping, restyling, and re-energizing. I picked a few items and put them in plain sight. This peripheral inspiration is a reminder of what I own, enabling me to create a unique look without additional spending. The bonus? It acts as my own personal modern art installation, ever-changing with the seasons. Winter sweater-wear next, perhaps?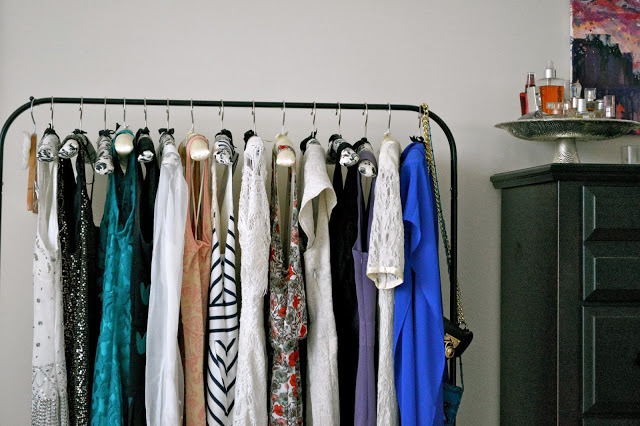 [vintage clothing hangers]