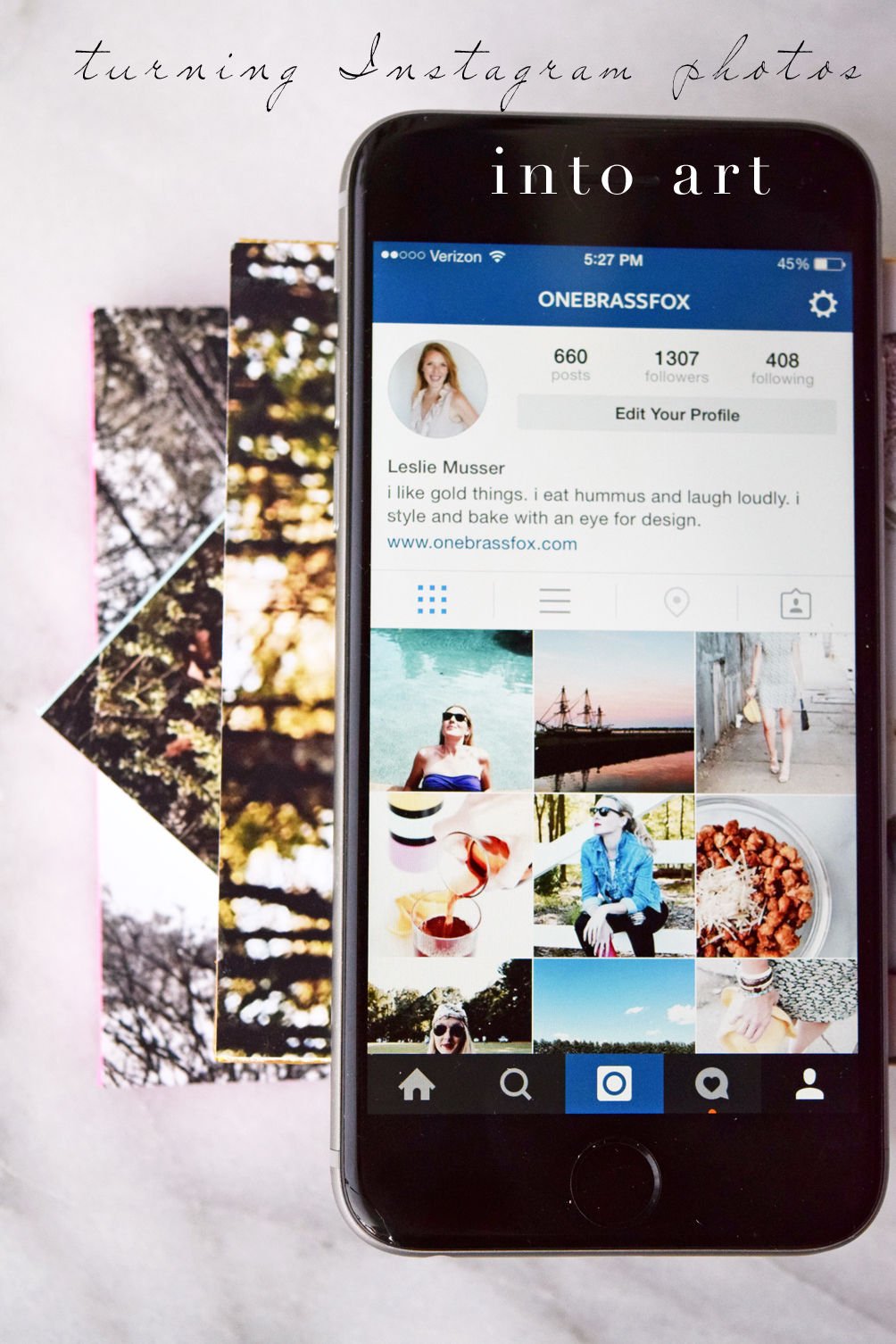 There are a million and one reasons why digital photography is amazing. As a lifestyle blogger, it's really what my business hinges on. I can snap eighty outfit photos just to make sure I get the five I like. But lately I've missed the printing process. Tangible pictures are like this real connection to whatever moment was captured (then again, printing every photo I ever take is not feasible for space AND money reasons). So I found a sweet balance with this simple DIY to turn turn my favorite Instagram photos into art that displays beautifully in any room of the house.
Supplies:
small paint brush
4×4 wrapped canvases
craft paint
4×4 prints of Instagram photos
extra strength glue stick
Directions:
paint the edges of your canvas with craft paint
allow paint to dry then repeat with a second coat
apply glue directly to the canvas surface
place your picture on the canvas and press gently to secure
allow glue to dry completely then display!