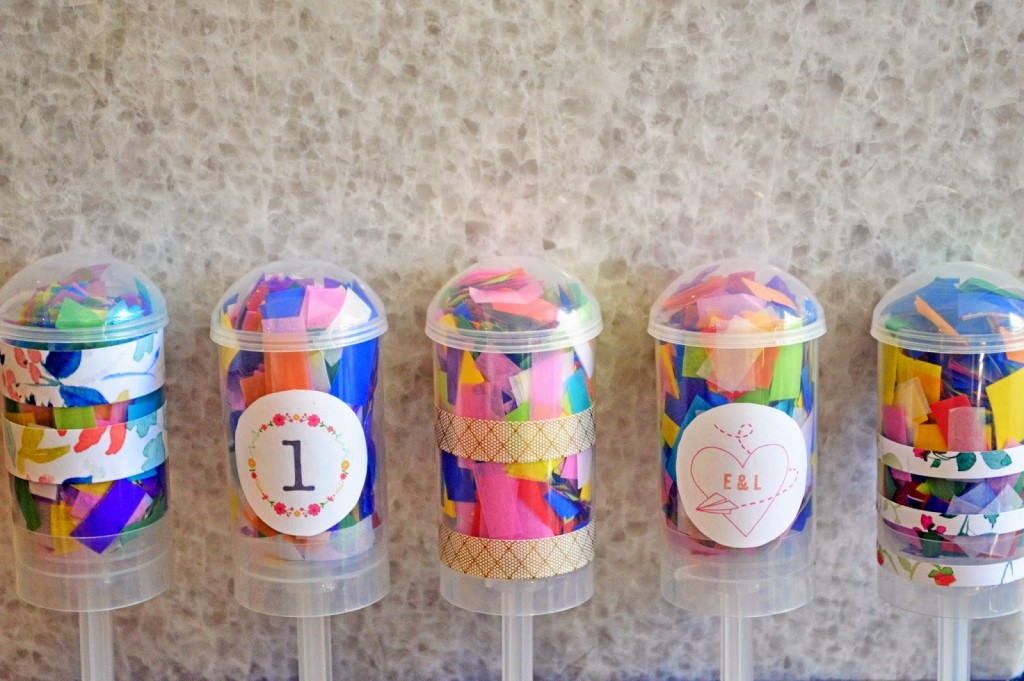 Pretty early on in our relationship I learned that E has a serious aversion to glitter. It can't be on any card I gift to him (mistake made), any tissue paper we wrap gifts with, and has to be disposed of immediately if someone else gives us a glittery something. Luckily, these confetti poppers don't fall into the same category. They're an easy way to make any occasion memorable and can be reused as often as you'd like. As we're coming up on our one year anniversary, I wanted a bright project to start the celebrations.
Here are the steps I took.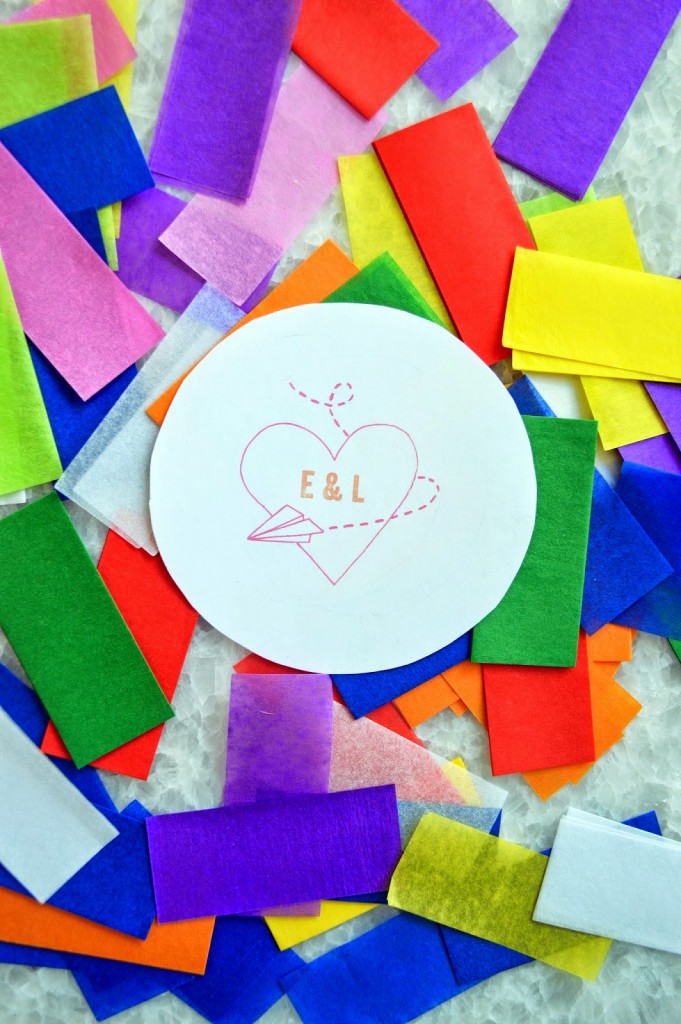 Print or hand-write a favorite saying, a cute symbol, or anything related to the event on label paper.
Cut to fit the push pop containers. Remove backing from label and place on the container.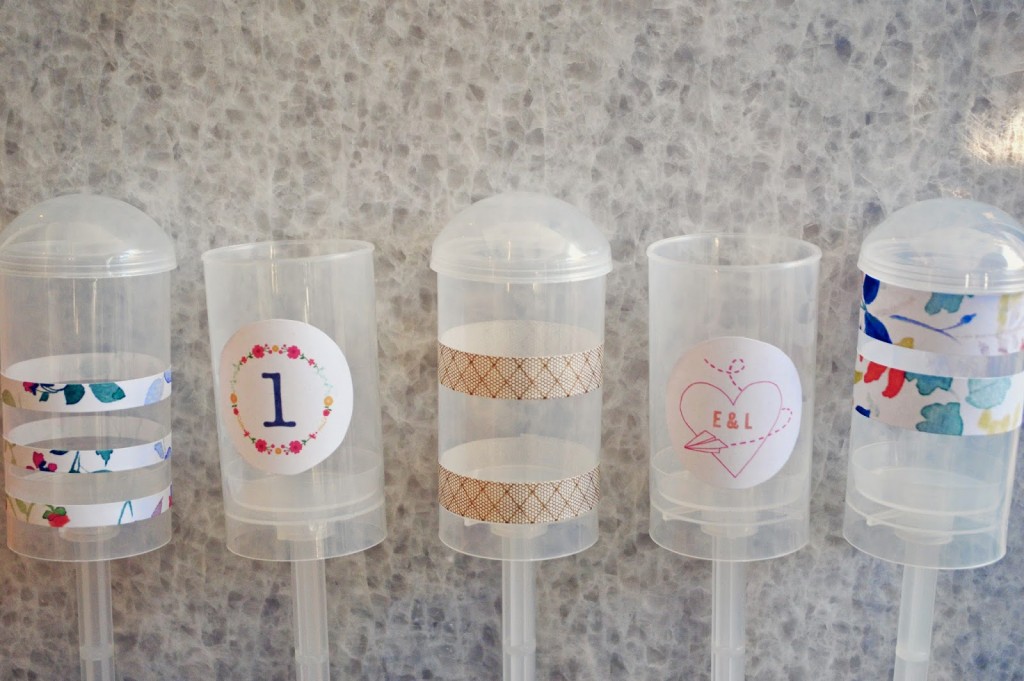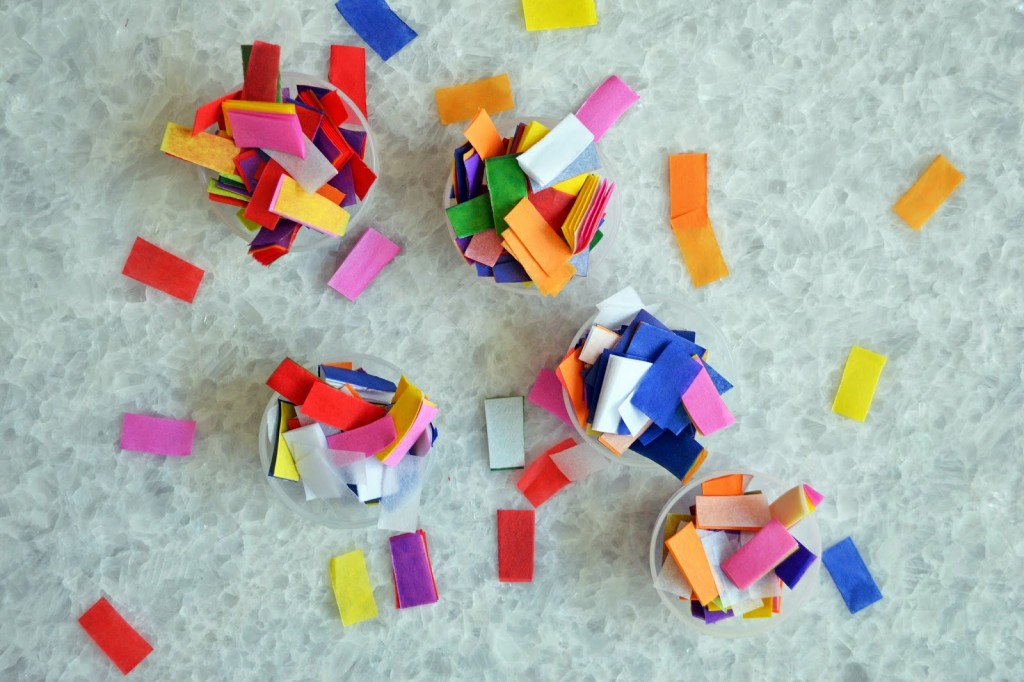 Toss confetti to make sure the colors are mixed (mine was a bit big so I chopped the pieces in half for a better size).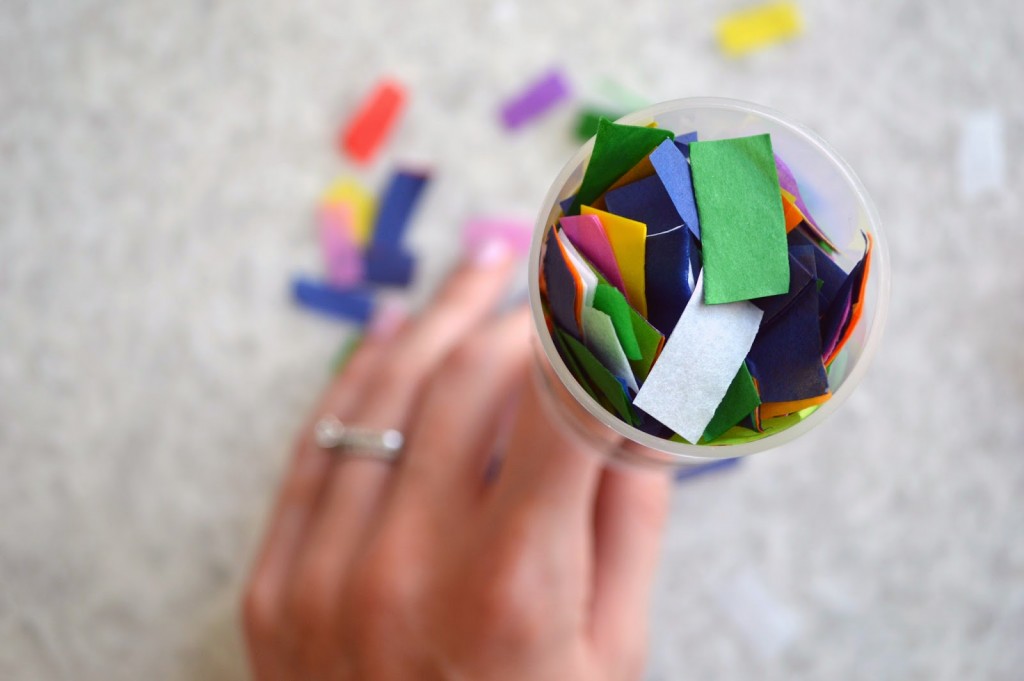 Fill push pop containers.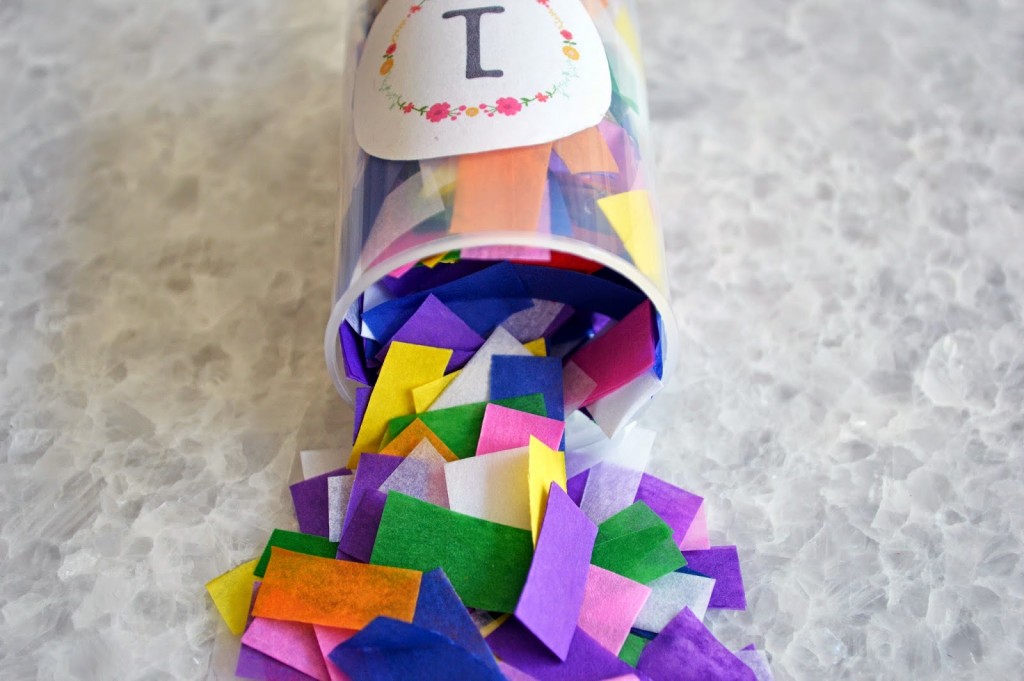 Put lids back on the containers.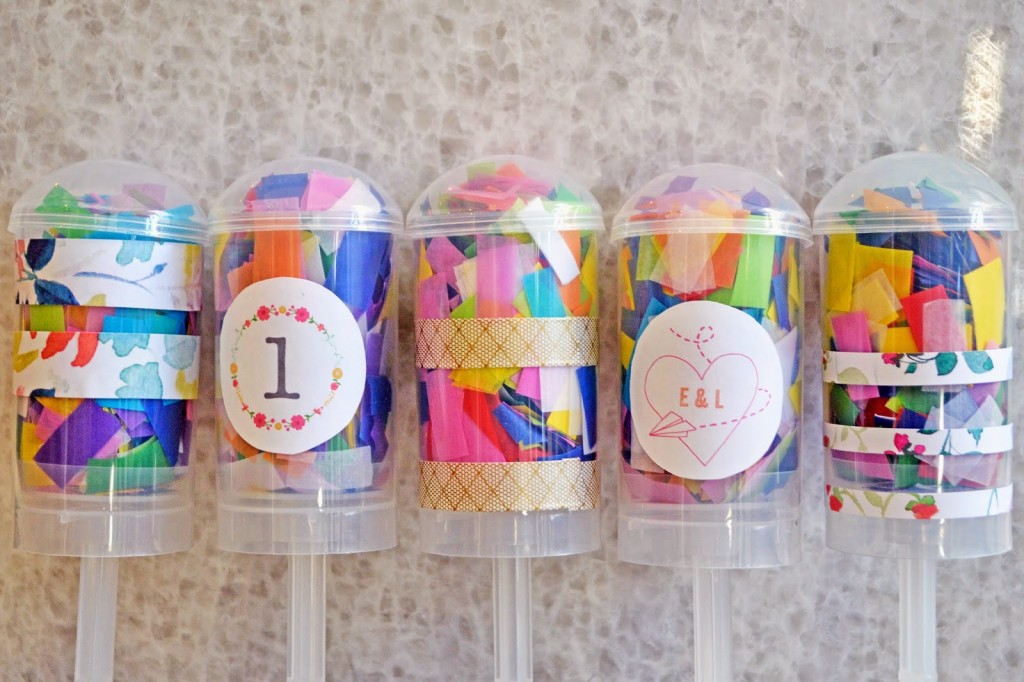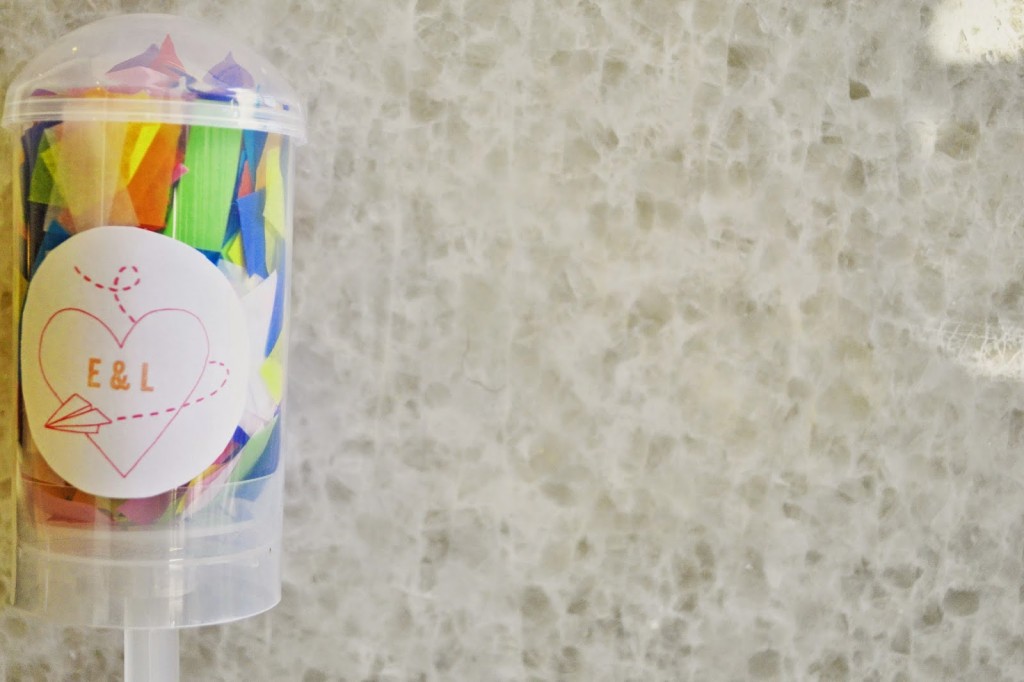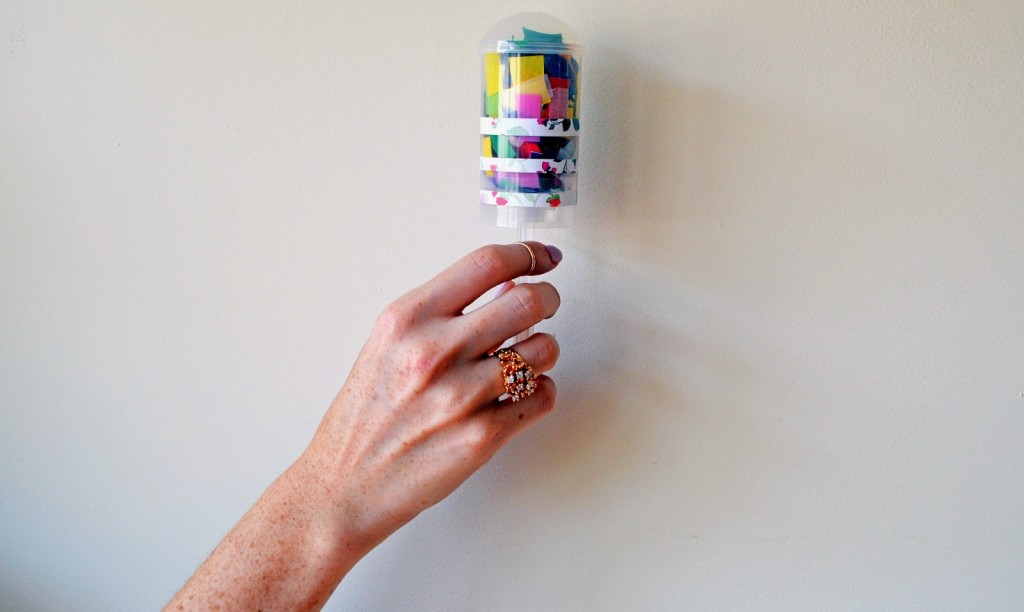 When the time comes to celebrate, remove cap and push up!