I know I've thrown a curve-ball every now and then with a labor intensive recipe that requires lots of planning. Well this is not one of those times. In fact, I found that it's scarishly easy to recreate the ever-addictive Cheez-It snack. With four main ingredients and a few tasty add-ins, these crackers are a gourmet version of the store bought brand. Besides the fact that one of those four ingredients is butter, you can convince yourself the lack of preservatives makes them a 'healthy option.' And if you plan on sharing them (totally optional), I recommend a double batch. The bites go quickly. See full recipe below.
p.s. I made up the word "scarishly" but I'm sticking with it.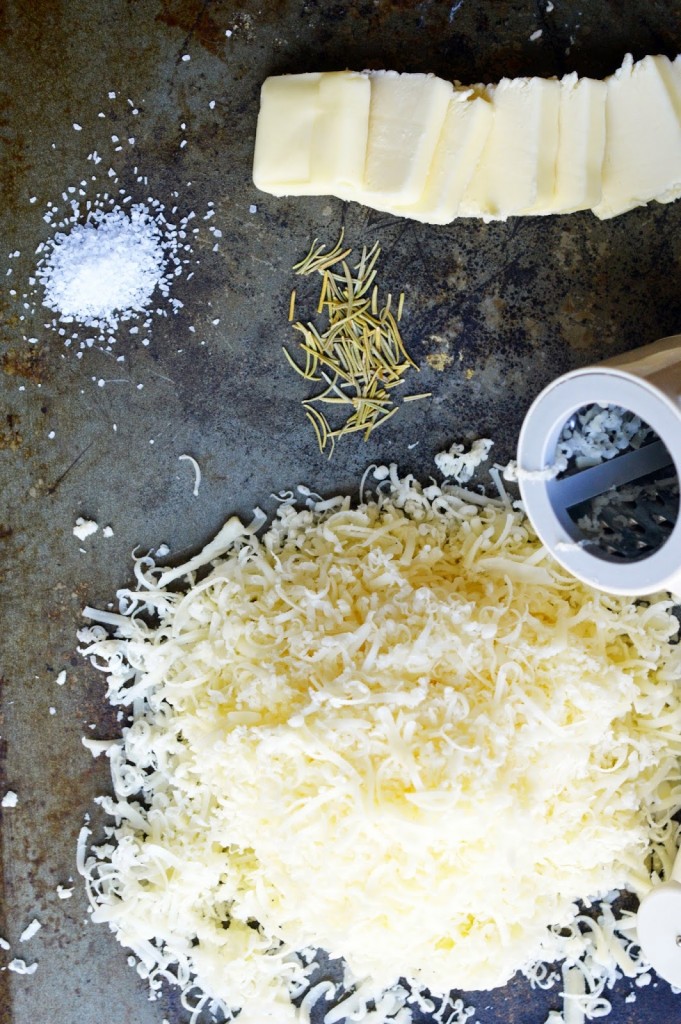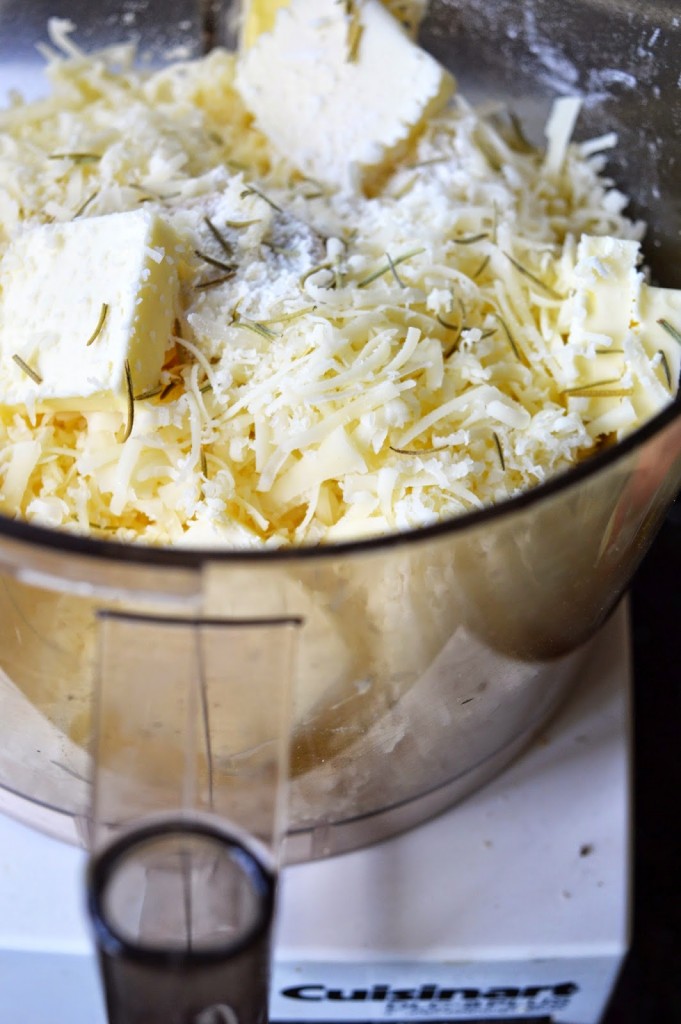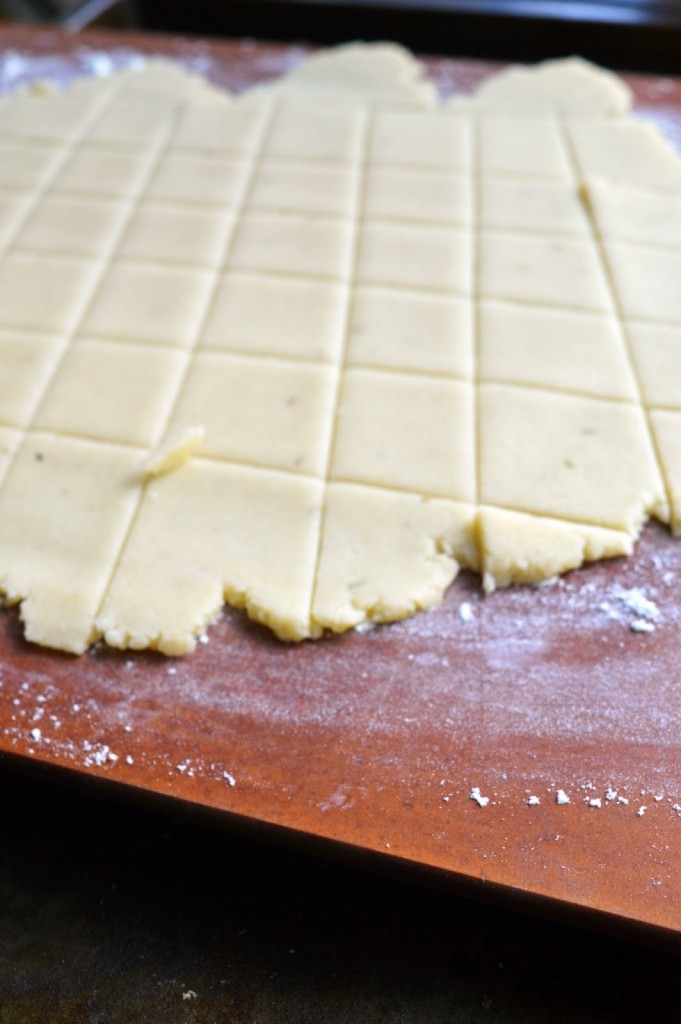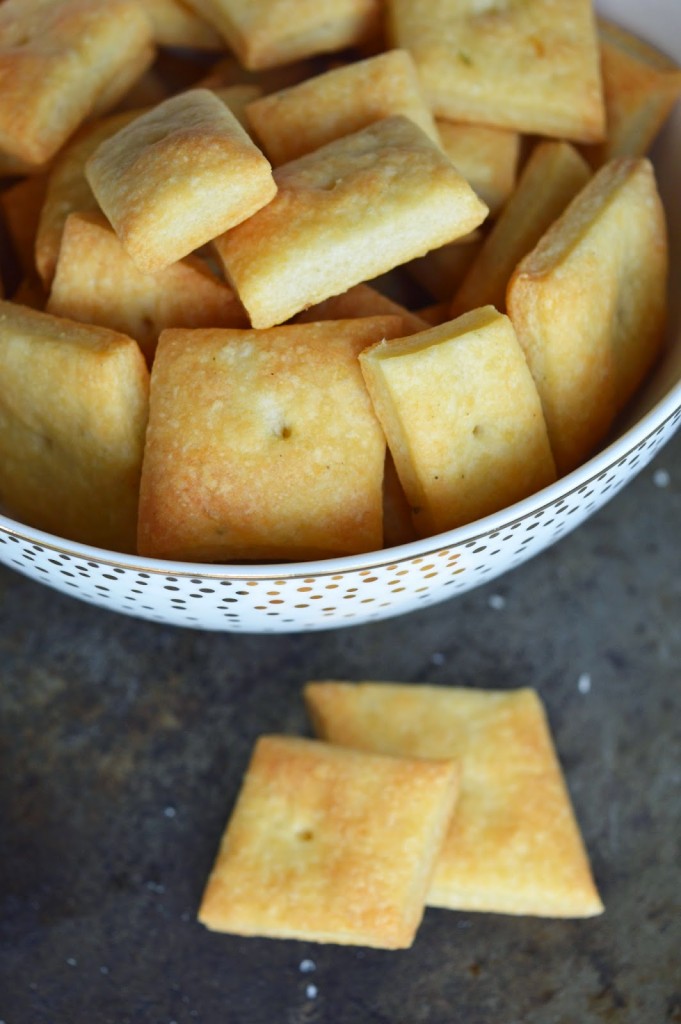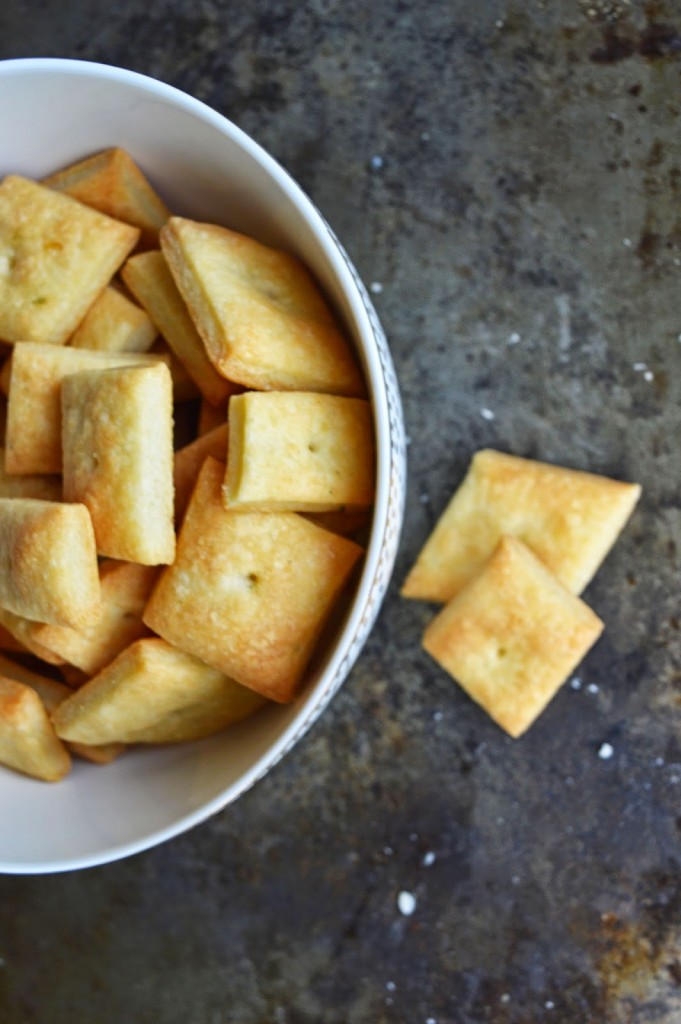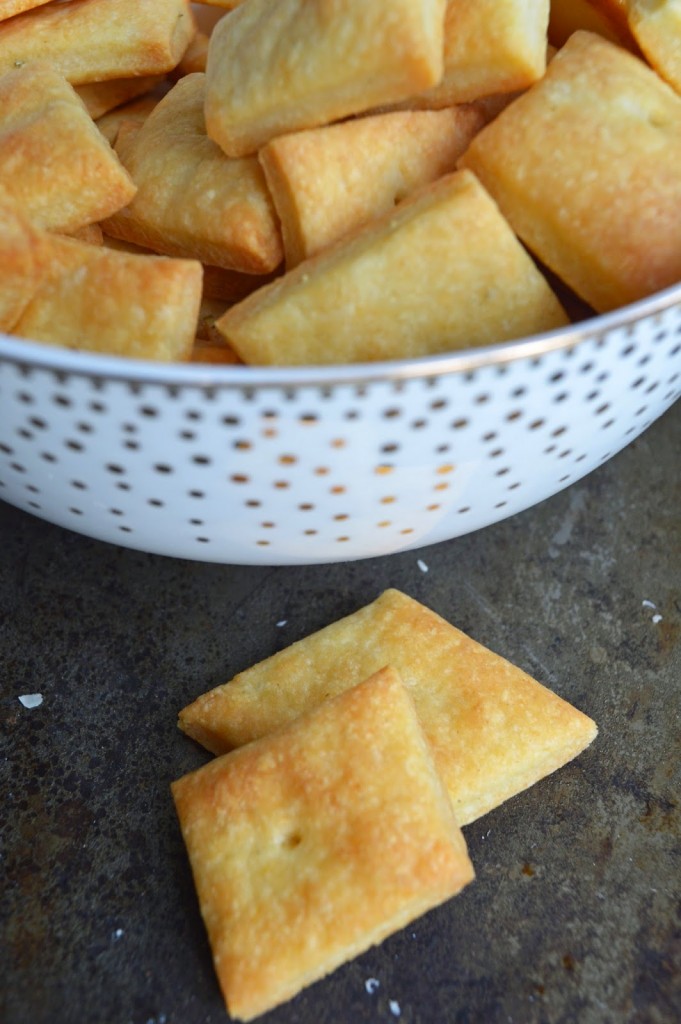 Ingredients

6 oz cheddar cheese, shredded
1/4 c butter, cut into pieces
3/4 c flour
1/2 tsp kosher salt
1/2 tsp rosemary
1/4 thyme
1 tbsp milk
Directions
1. Preheat oven to 350 degrees
2. Shred cheddar cheese (or buy it shredded)
3. Using a food processor, pulse the cheese, butter, flour, salt, rosemary and thyme into coarse crumbs
4. Add milk and process until a ball forms. If necessary, add additional splash of milk
5. Roll out the dough on a floured surface to 1/8 inch thickness, cut into 1 inch squares (I used a pizza cutter for accuracy)
6. Place crackers on a greased baking sheet and bake for 12 minutes or until the tops start to brown.