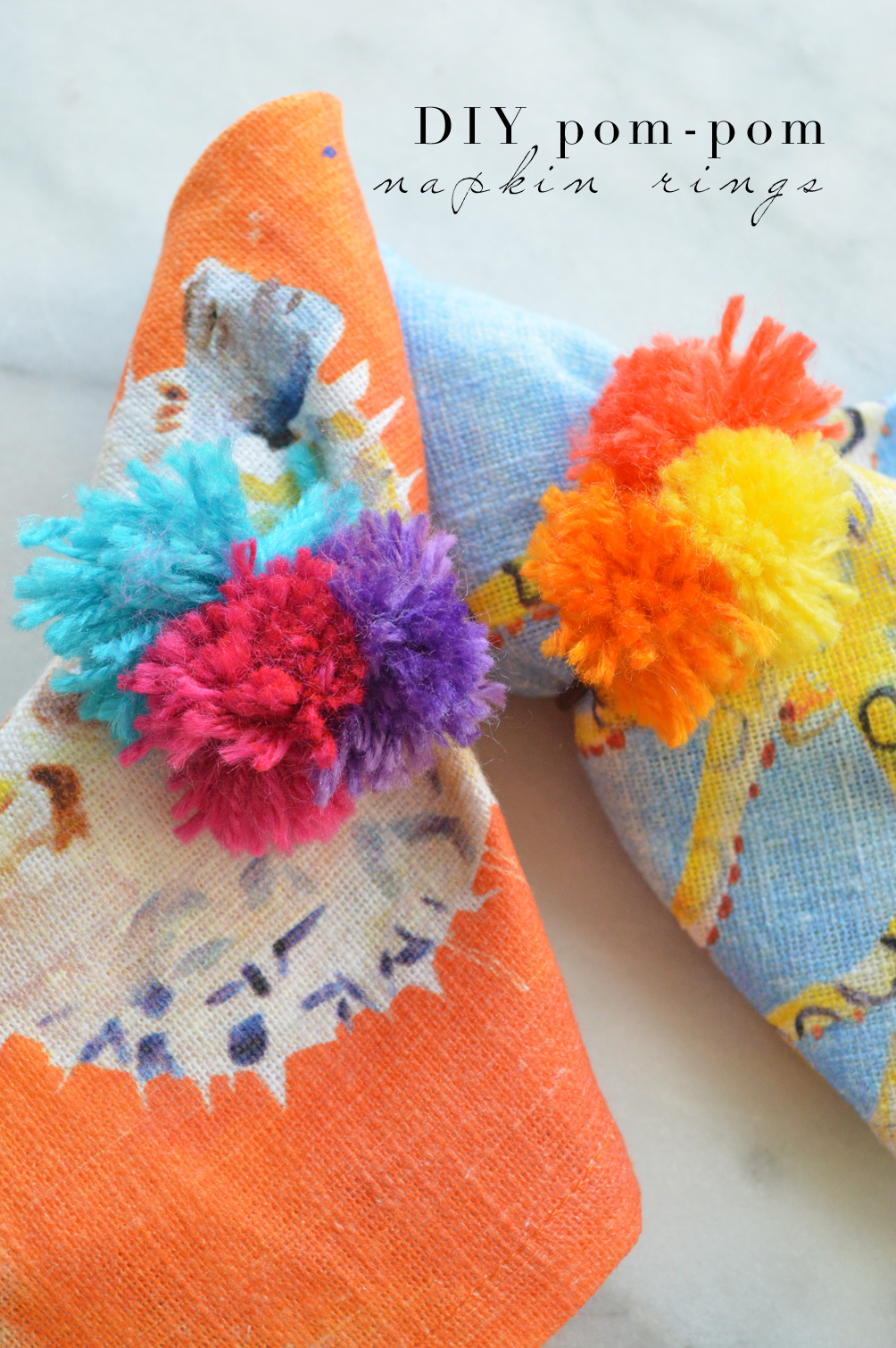 Coming up on the holiday season means a million different reasons for the perfect tablescape. And a personalized detail goes a long way toward setting the hostess tone. This napkin ring tutorial can work with any color scheme and bring your party vibe to life. See below for full details. Also, just note that changing the size of fork you're using will change the size of the pom-pom.
what you need:
scissors
fork
elastic
skeins of yarn
napkins
one: keeping the yarn attached to the skein, begin wrapping your fork (about 20 times).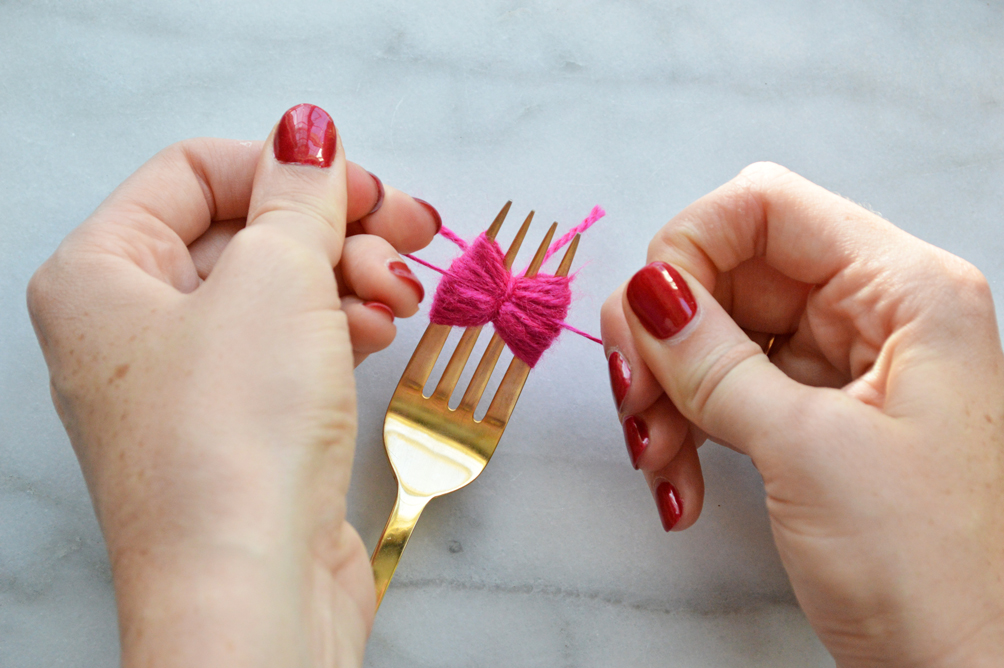 two: take another piece of yarn (two or three inches long) and thread it through the fork. then bring the two ends of it together and tie a knot.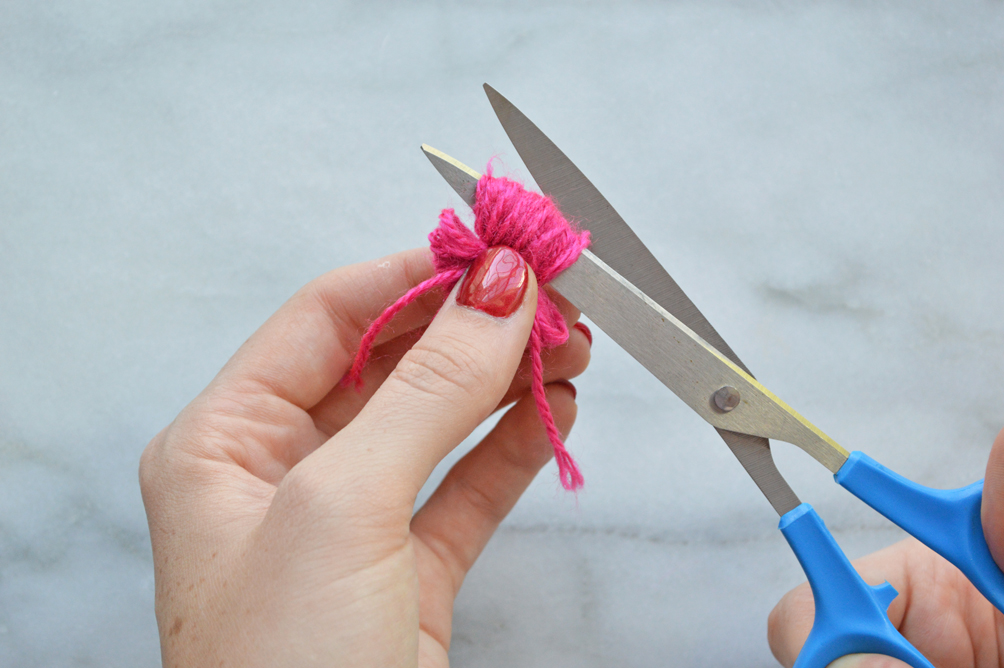 three: slip the tied yarn off the fork and, using scissors, cut the loops on both ends. this is where you'll see the pom-pom take shape.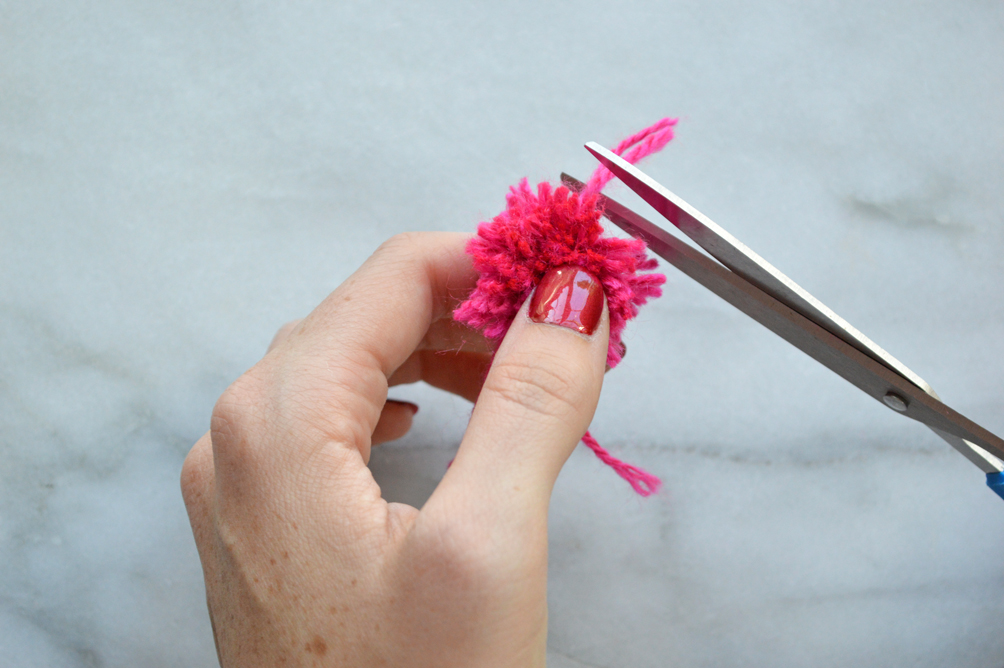 four: trim the ends of the pom-pom to the same length. but do not cut the two longer pieces that formed your knot.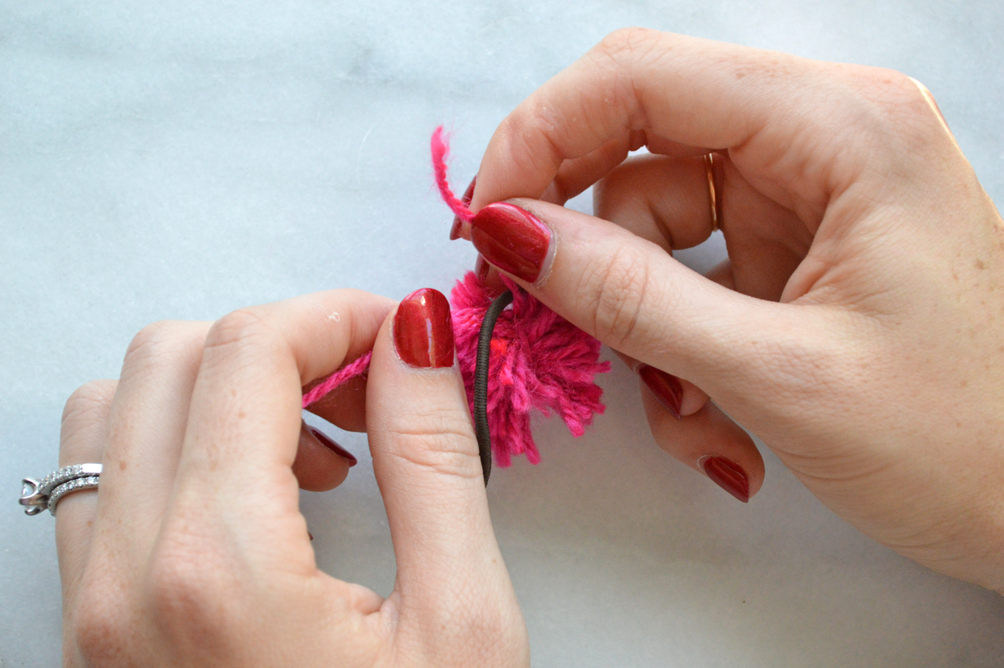 five: use the two longer pieces of yarn to tie your pom-pom to the elastic.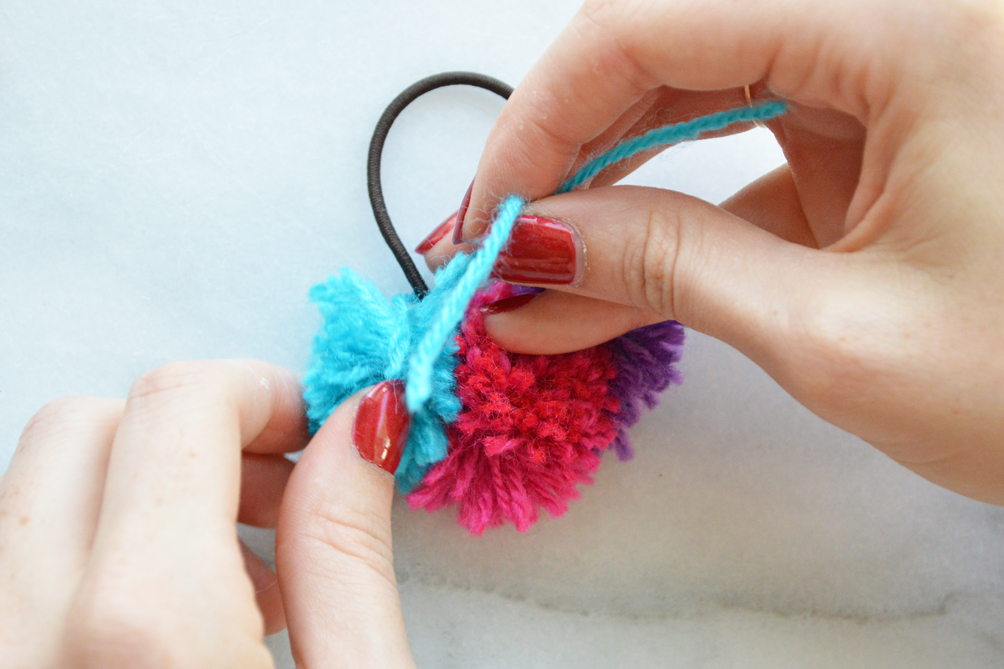 six: repeat steps one through five until you have the desired number of pom-poms added to the elastic. then secure around the napkin and set the table!