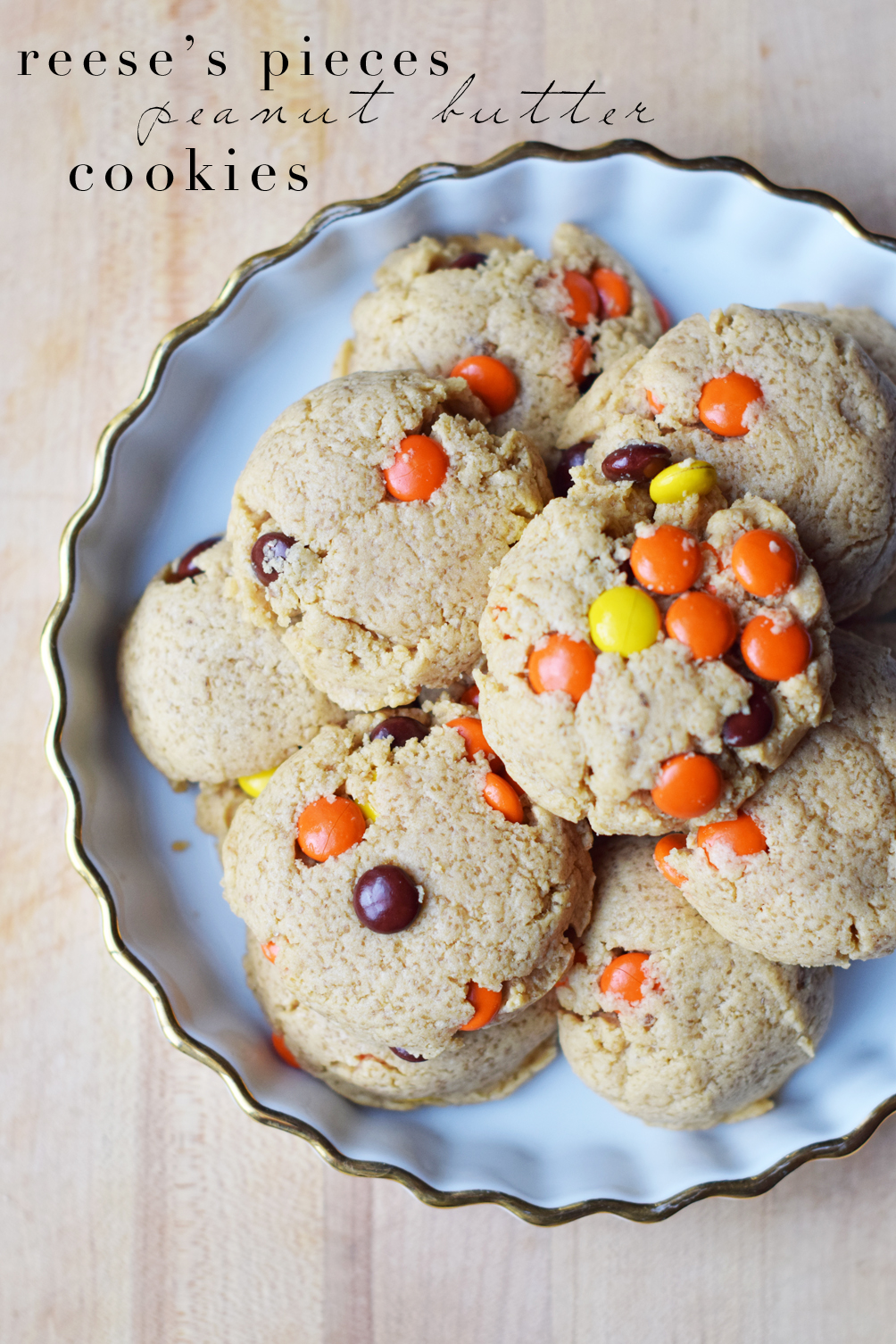 Every year we see Halloween candy pop up earlier and earlier. The grocery store shelves are lined with spooky treats and an overwhelming array of black/orange combos. So I felt a spark of inspiration to roll out these reeses pieces peanut butter cookies. They're strong on the salty + sweet balance with a rich dough that definitely benefits from mugfuls of cold milk. See full recipe details below.
---
Ingredients
1 3/4 cups all-purpose flour
3/4 teaspoon baking soda
1/2 teaspoon salt
1/2 cup (1 stick) unsalted butter, softened
3/4 cup peanut butter
1/2 cup white sugar
1/2 cup packed brown sugar
1 egg
1 teaspoon vanilla extract
1 cup (about 8 oz) Reese's Pieces
Directions
Preheat oven to 350°F. Line two baking sheets with parchment paper.
Combine the flour, baking soda and salt in a medium bowl. Set aside.
In the bowl of a stand mixer, beat the butter, peanut butter and sugars, until light and fluffy. Add in the egg and vanilla.
Gradually add in the flour mixture on low speed. Stir until dough forms. Then stir in Reese's Pieces by hand.
Using a cookie dough scoop or your hands, form balls of dough with 1 heaping tablespoon of dough. Gently flatten cookie dough (to form a disk shape) and place on prepared baking sheets.
Bake for 9 minutes and remove from oven. Let cool for 5 minutes before transferring cookies to a wire rack to cool completely.