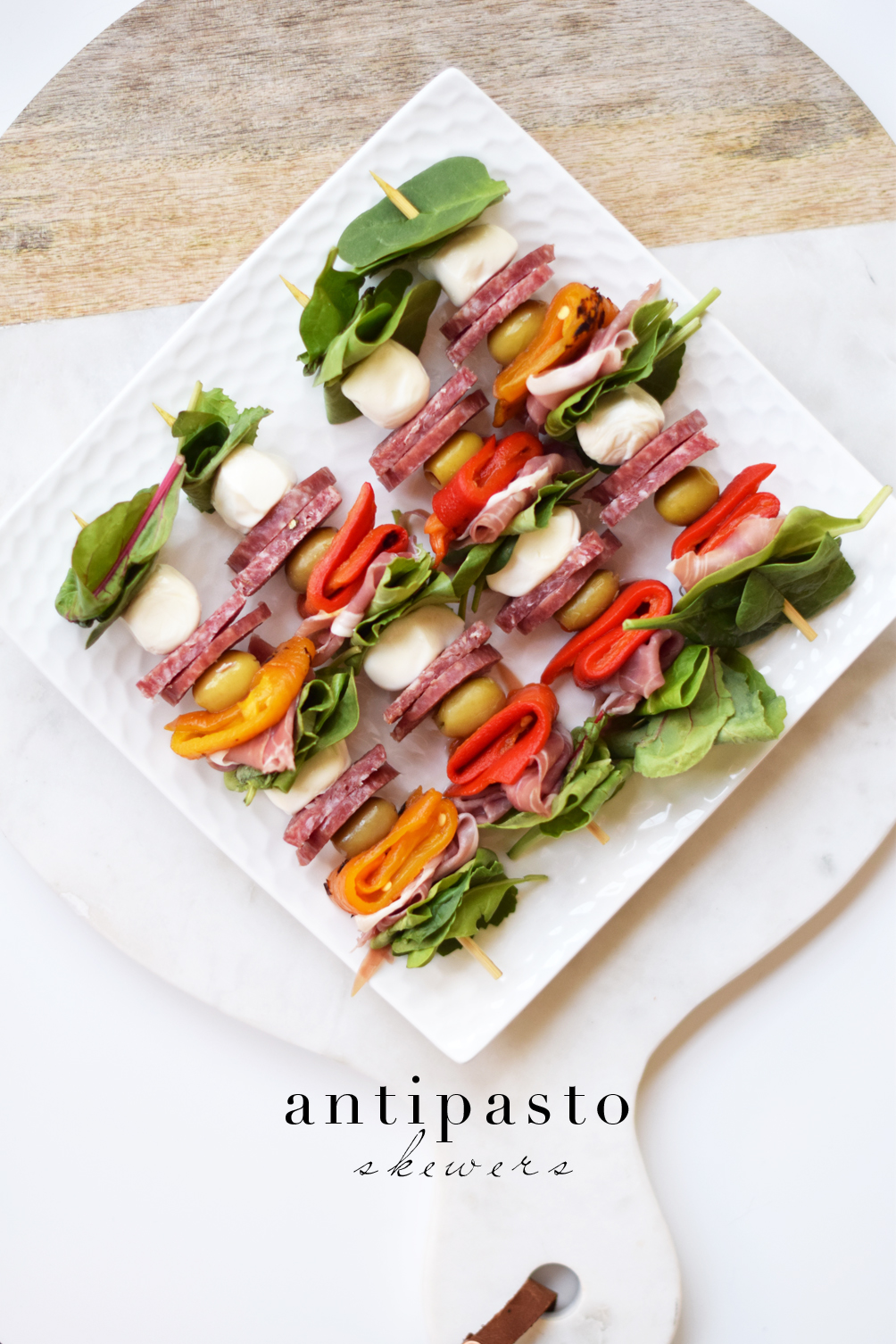 Even though we just returned from a weekend away, that doesn't stop us from having vacation on the brain. So for this upcoming Memorial Day weekend I've pulled together a simple, satisfying appetizer of antipasto skewers. I love how they hit the basic food groups and make for colorful eye candy. The no-fuss presentation is also a win when it comes to paper plates and effortless clean-up (a barbecue must). See full details (more like instructions than a recipe) below.
Ingredients
(2) 7 oz containers fresh mozzarella balls
(2) 4 oz. packages prosciutto
½ lb. genoa salami, sliced thin
(1) 12 oz. jar roasted red peppers
(1) 6 oz can of black olives, or use the fresh cured olives from the olive bar at your grocery store
1 bag of leaf lettuce, any kind you like
Directions
Lay out all you ingredients on a cutting board.
Alternate the ingredients onto the skewers on any pattern you like, adding lettuce leaves after every few ingredients.
Drizzle with balsamic vinaigrette or serve with dressing for dipping on the side.