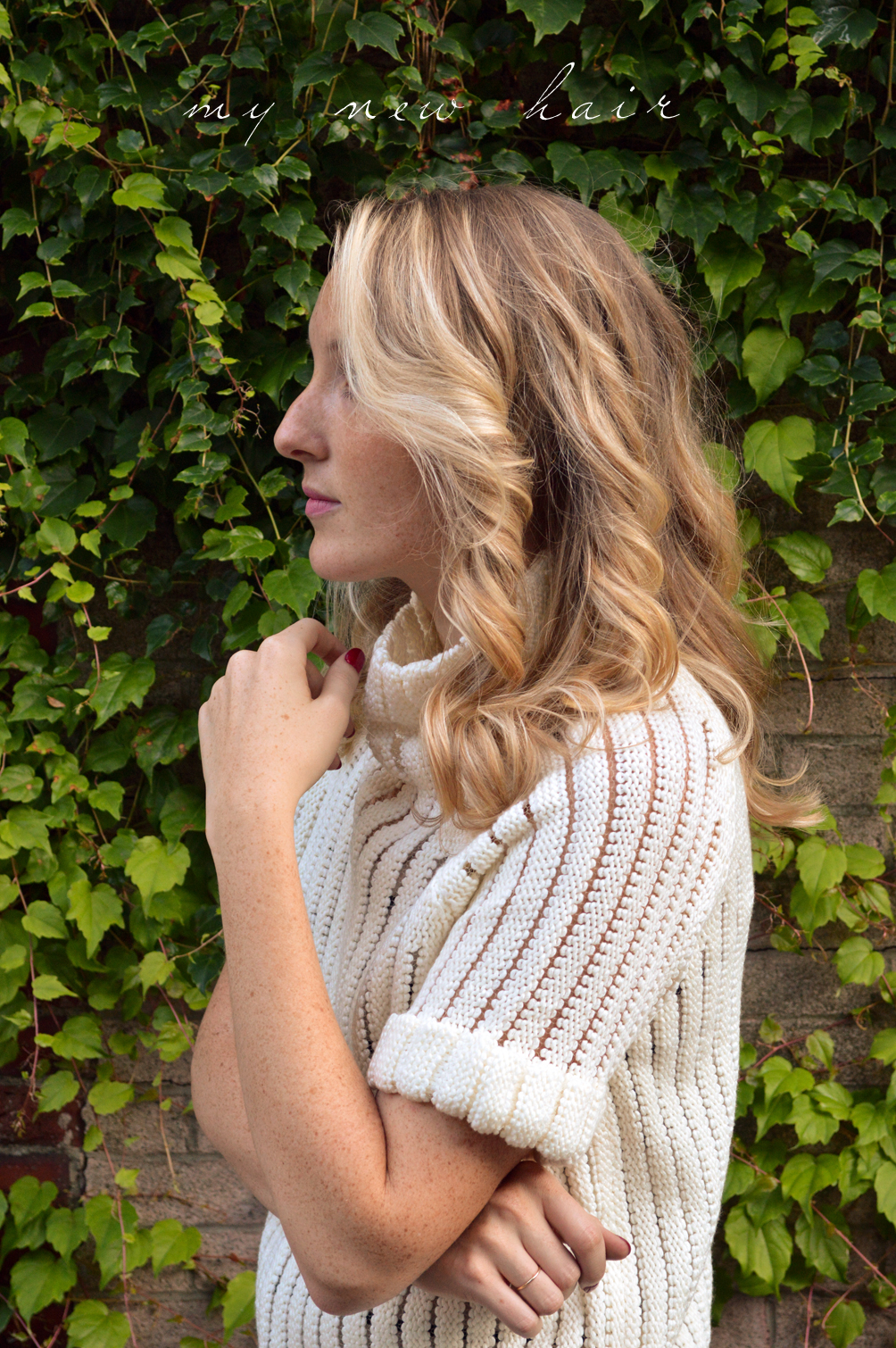 Let me briefly recap for you the wonder that is HAIRO: the nicest people in the world give you the greatest haircut ever using only their best custom products and offering the bubbliest rosé of all. That's about the best summary I can muster.
I'd been itching for a fall transition in the beauty department. But I knew it wouldn't be anything as dramatic as a total shade change (one blunder with the pharmacy brand hair dye will haunt you forever). First thought on my mind was balayage. But I had my doubts; I never want my style to look unnatural or too overdone. Well, one visit to their salon spot on Newbury Street left me feeling all sorts of ready for this new season. And I always love gleaning tips from the experts while I'm there. So here are a few ideas on how to choose, maintain and style a balayage look. As a slight disclaimer, the pictures of my hair are showcasing a perfect salon blowout; so over the next few weeks, you'll be seeing how it looks when styled at home.
What is balayage?
In French, 'balayage' actually means to sweep or to paint. So the style is an artistic approach to hair coloring. It's completely customizable and will never look the same on two people.
Why choose this color style?
Personally, I love the idea that the look is completely my own. I don't want to be a carbon copy of someone else; I'd rather take an idea and make it unique to me. In a more general sense, though, balayage is easy maintenance. It's meant to look natural, slightly grown-out, and not taboo when your true hair color shows.
How do I know if balayage is right for me?
If you want it, go for it. I mean that honestly. This style takes on your personality. I'd just recommend it be done by an excellent colorist. One who listens to your vision and has the experience to be the perfect 'painter' of your hair. They'll also have some insight on what color shade looks best and how to make that work for you.
What's the best way to style this haircut?
This coloring lends itself really well to beach-like waviness. It creates a texture that is enhanced by adding any type of curl. So, if you have naturally wavy hair let it air dry or use a diffuser. If your locks are stick straight, try a wand or flat-iron to get the look.
How can I care for the color and cut once it's done?
It's taken me years of salon visits to realize that the aftercare is equally as important as the quality of a cut (or color). The stylist can work their magic while you're in their chair, but keeping that fresh, healthy look takes some work. First off (before the change happens), make sure you're able to care for the style they're providing. Meaning, if you devote lots of time to your hair each day you can go for that bold look; otherwise, keep something more low maintenance so it looks good without tons of effort. Either way, get good products. Another reason I adore HAIRO is for the fact that they create, use, and sell their own line of products. It follows a five step process: clean, condition, prepare, style, finish. And it's all the good ingredients you can pronounce, too.