Wow, this feels like I'm back in the saddle again. I haven't written in long form in, well, too long. Semi-coherent toddler conversations are my normal. So this is a welcome change of pace. Not only that, but our back deck finally looks ready for adults and not like a graveyard of pastel chalk dust. I pulled together an early autumn brunch with new pieces by Article furniture. Time and again they're our family favorite for style, durability, and ease of delivery. Scroll on for simple, warm fall entertaining.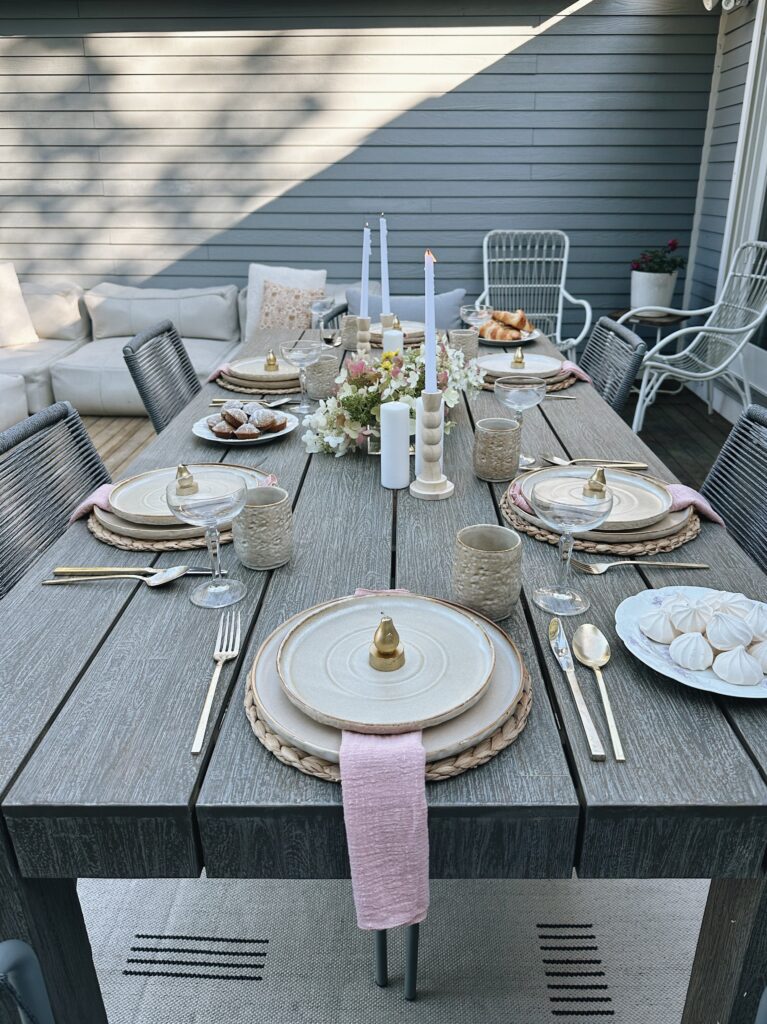 While I wish our climate was as perfect and predictable as Southern California, in choosing outdoor furniture I have to keep in mind the New England seasons. So the pieces we went with are suited for changing weather patterns. The colorways won't fade, cleaning isn't complicated, and they stand the test of tiny, ruthless children. Here's what we picked for the autumn brunch feature:
Atica Dining Table for 8: Made of solid acacia wood, I like that this will soften to a light gray over time giving character.
Calicut Coast Dining Chair: These make up the two head chairs with some added plush. Let's be honest, it's really so mom and dad could have a cushion on their derriere.
Zina Dining Chair: Here's where the kiddos (or other distinguished guests) get to sit. They're comfortable, unfussy, and even stack when not in use.
Baken Indoor/Outdoor Rug: I love the earthy tones of this rug. It creates just enough contrast from our deck to keep things visually engaging.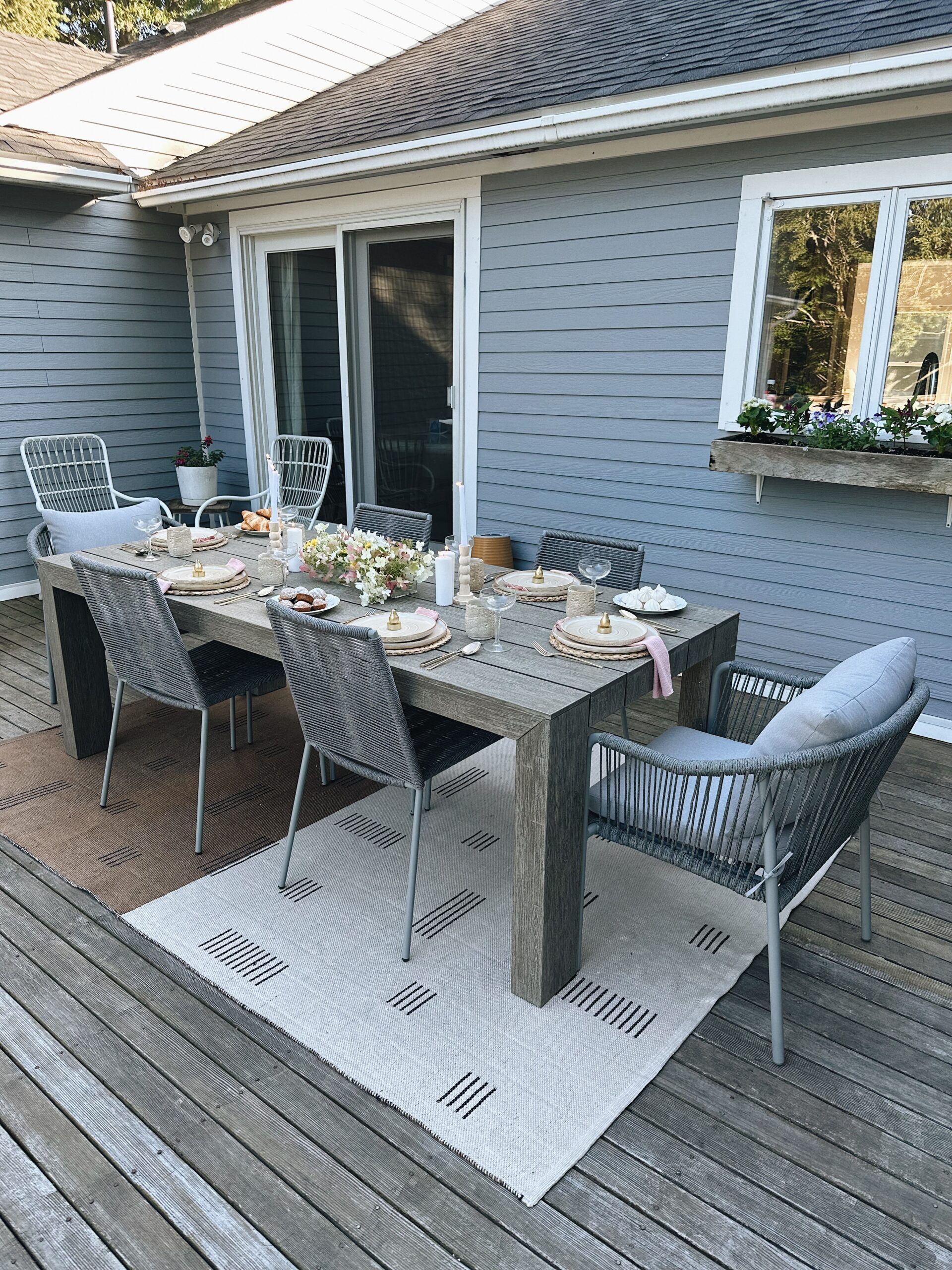 Thank you to Article for partnering with us on this post.