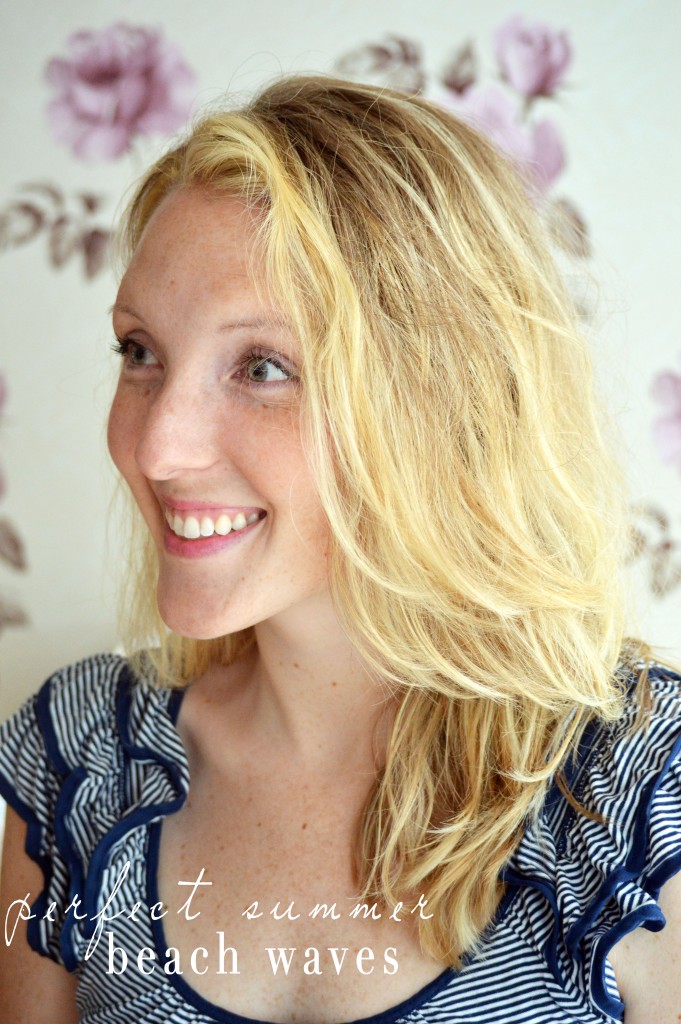 I recently did a re-highlight job on my hair for summer. I was initially terrified when the stylist took out the foil and all I saw were skunk stripes of almost-platinum. Seriously, near breakdown in a salon chair just wasn't an option. So I bit my lip and waited for the blow-out. Now, two weeks later, I love it. The cut as well as the color are lighter and more manageable for this season. So I've been playing around with new styles that didn't quite click with my longer mane. This beach waves hairstyle is the best thing I've added to my summer beauty routine. With two products and five minutes, your hair goes from dull to dynamite. See tutorial steps below!
step one: towel dry hair and comb through to detangle
step two: take a generous amount of mousse (I used about the size of a tennis ball) and evenly distribute through hair from roots to ends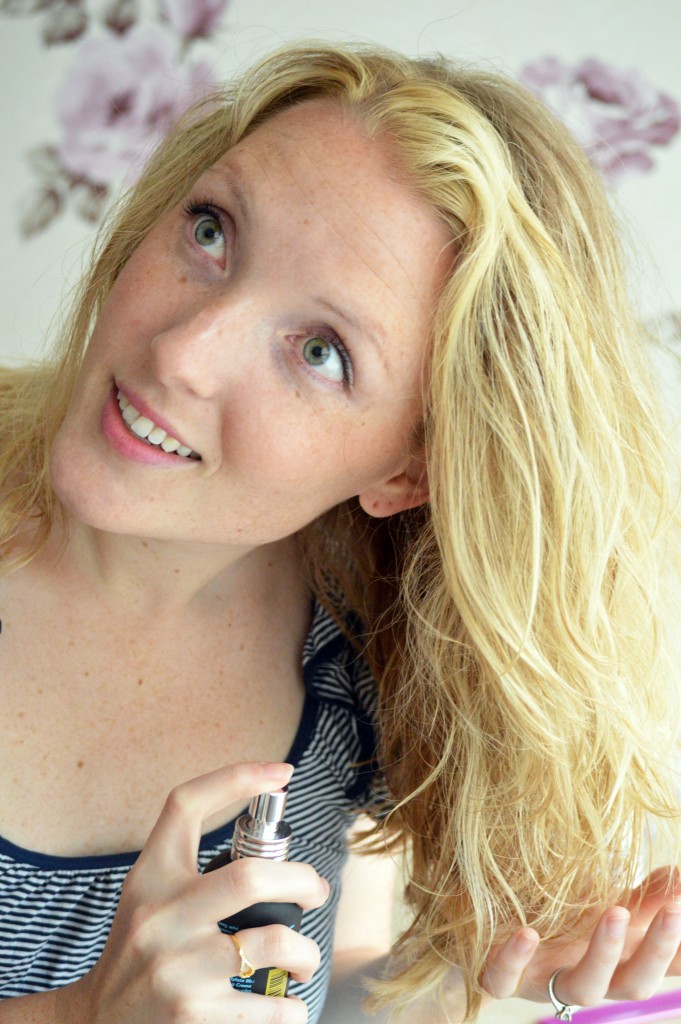 step three: spritz hair with a healthy dose of surf spray. exact number of pumps will depend on your hair length, texture, and thickness. quick note: too much product actually weighs your hair down and messes with the style; but, too little product won't get the waviness you want. so it's a balance–each person is different and you'll find what works best!
step four: using just your hands, crimp sections of hair up toward your scalp. if any spots were missed, now's the time to add more spray. continue this with all of your hair until the perfect messy beach waves hairstyle is achieved.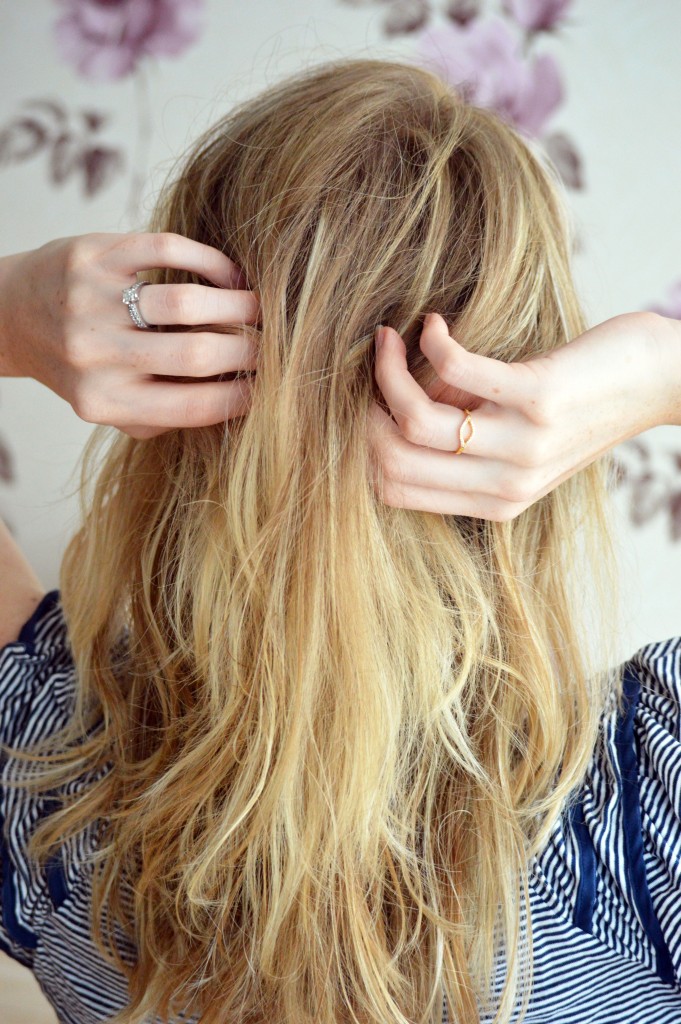 Leave hair as-is for an effortless look or add colorful bobby pins for a fun, summertime spin.