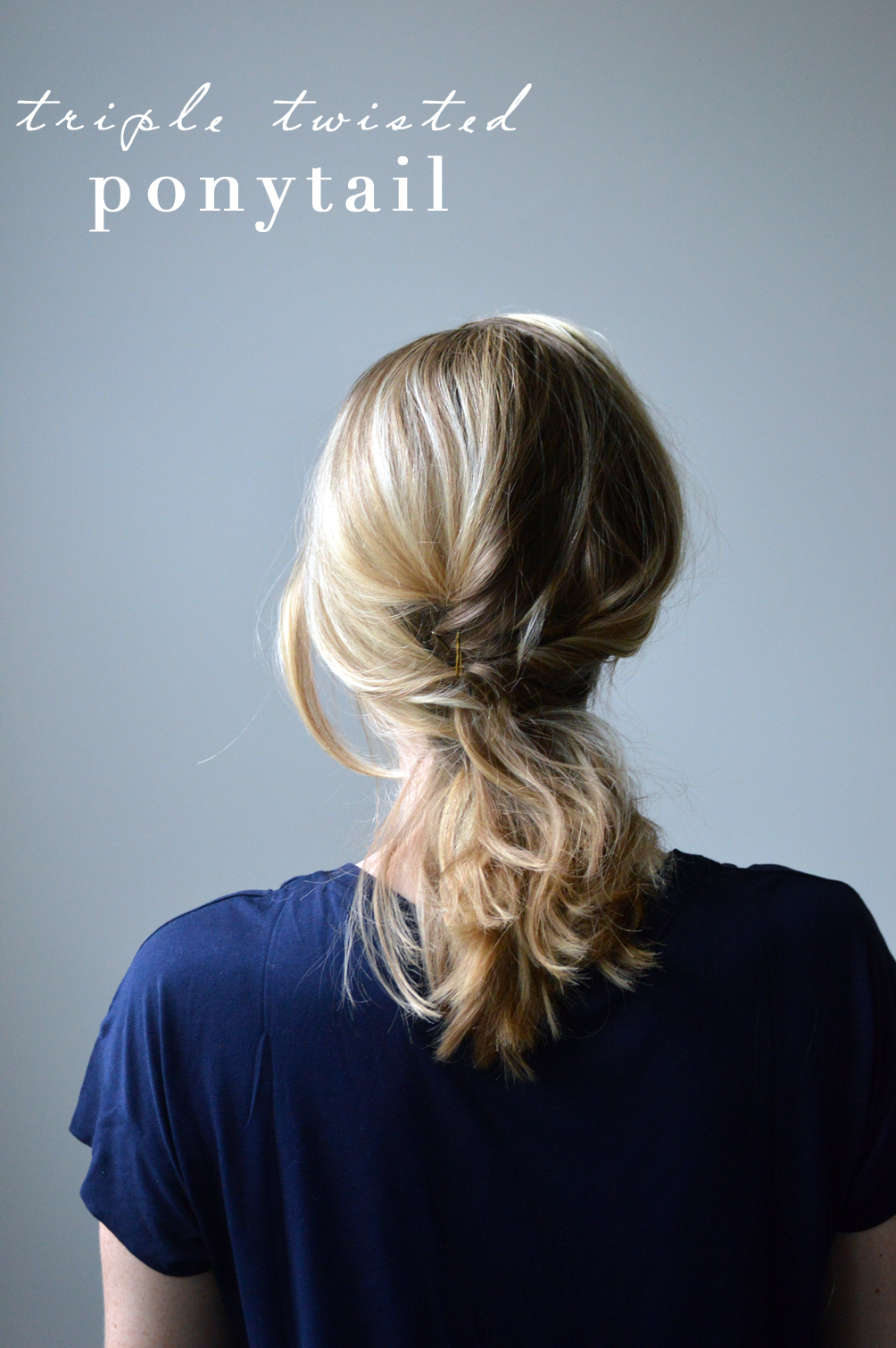 During the summer months I am always on the hunt for easy hairstyles. Mostly because I'm tempted to just throw it in a bun and beat the heat. But that gets boring really quickly. So this triple twisted ponytail is a great alternative to the messy top knot. It's along the lines of a half up/half down look but with a more romantic feel. In just five steps your non-sweaty neck will thank you.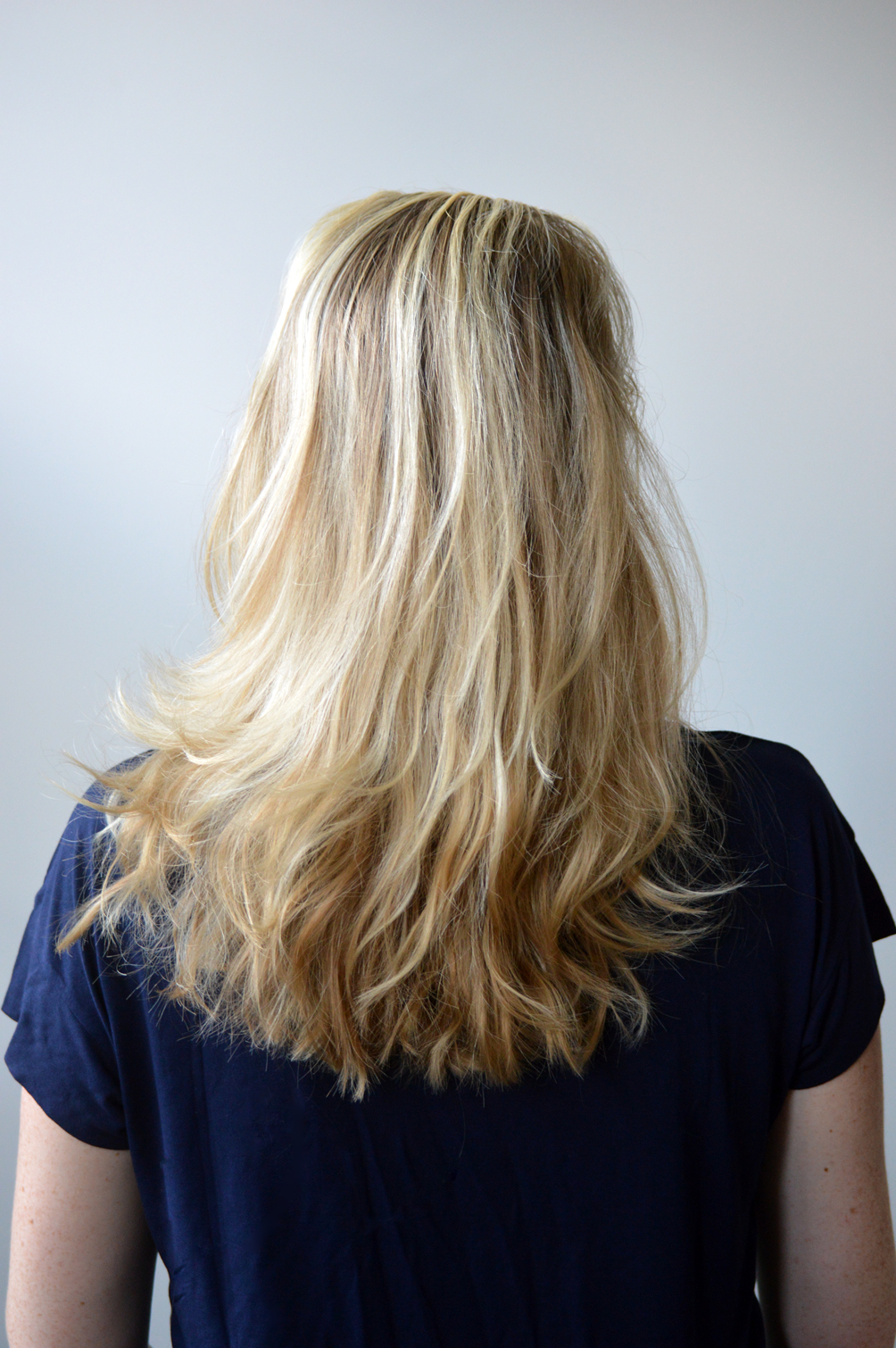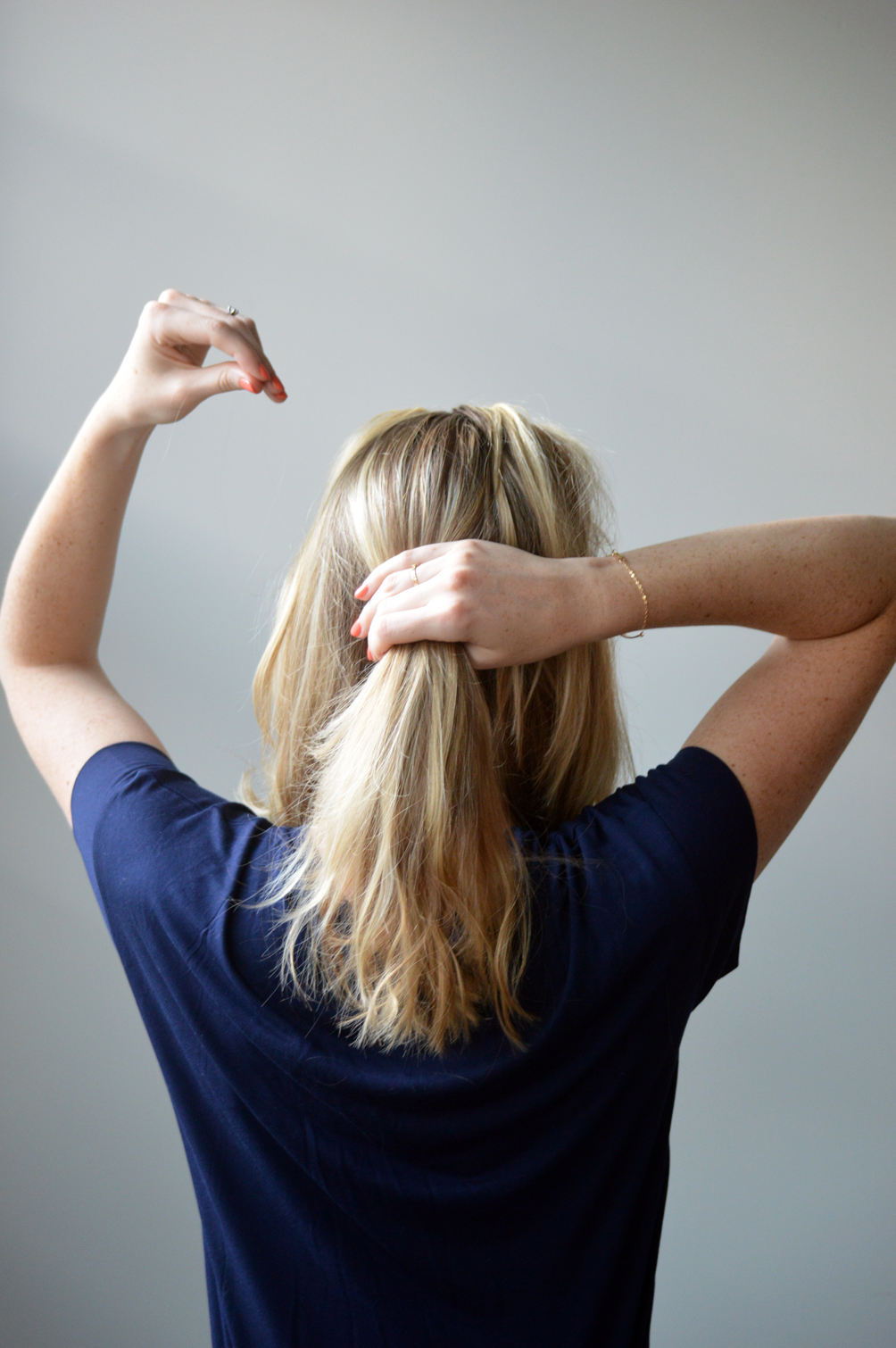 1. Tease the roots and split the hair into three vertical sections.
So you'll have one section on the left, one on the right and one down the middle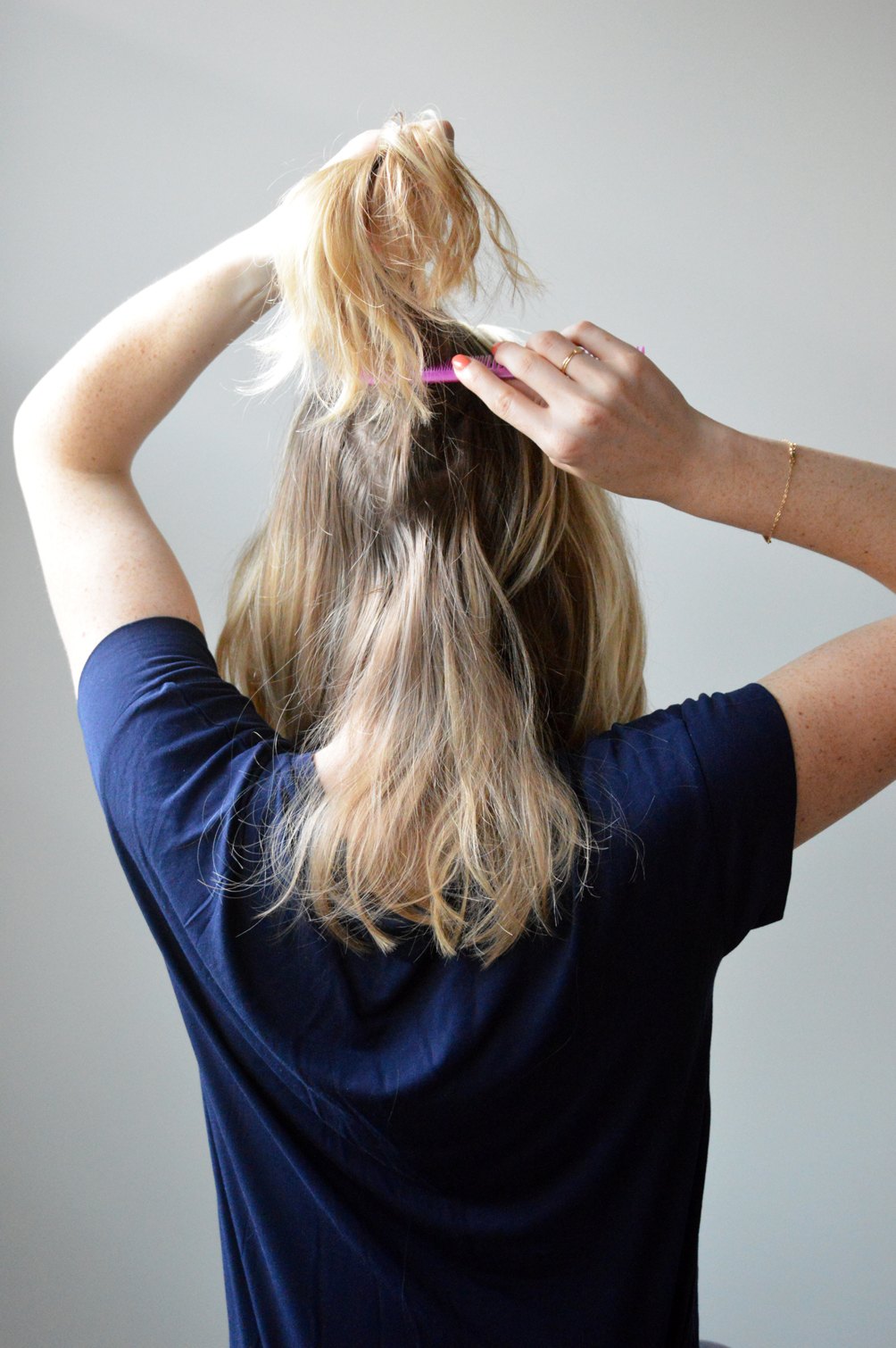 2. Put the two sections near your face over your shoulders as we will be working with the middle section.
Tease the middle section from top to bottom.
3. Take that section and twist it vertically, wrapping around your middle or index finger as a guide.
Pin the twist in place using sturdy bobby pins.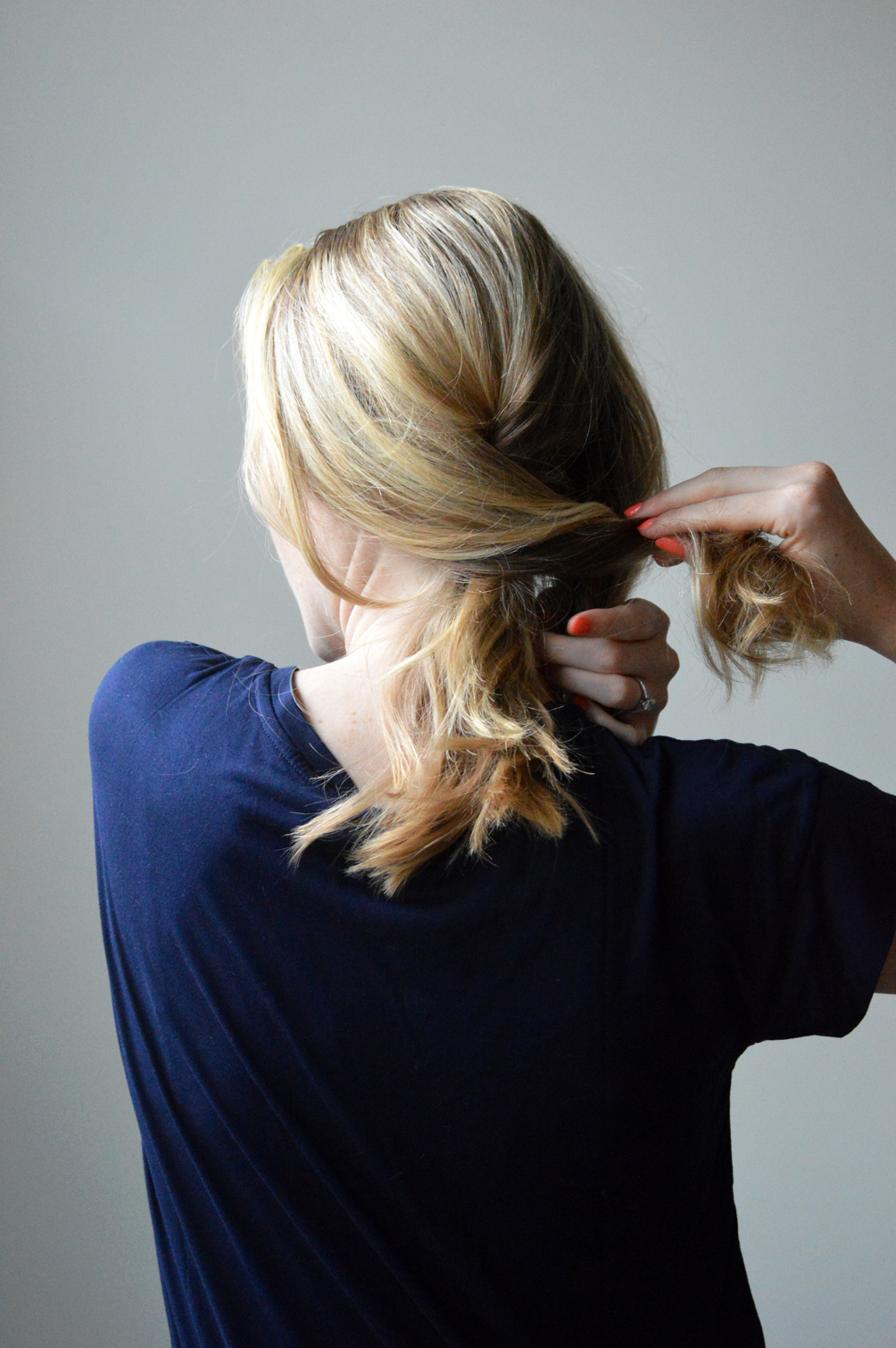 4. Take your left section and twist it the same way just right next to that first part you made
5. Take your right section and drape and twist the hair over both twists you've just created and pin in place.
p.s. my shirt is available here