Today we're taking it way back to fashion basics. The whole concept of seasonal color analysis is something I learned at a young age. In the mid-nineties my mom became a certified beautician. So she'd take my sister and I with her to various conferences where we  eventually got certified as well. Part of that process was learning all about color analysis. It was absolutely foundational in my understanding of everything from clothes to makeup. Now it's virtually second nature. So today I'm giving a breakdown about how to wear the right color for your skin tone.
step one: are you warm or cool?
There are a few different ways of determining whether your undertones are warm or cool. But the one I've found most effective is gold vs. silver. Take a piece of gold fabric and a piece of silver fabric. In natural light, place one fabric at a time under your chin. Notice the effects on your face. Whichever fabric blends well with your skin and brightens your complexion is the 'winner.' If it's gold, your undertones are warm; if it's silver, your undertones are cool. One thing to note: this doesn't have to determine jewelry choices. Since jewelry is more delicate and covers less surface area of your skin, it's easier to be flexible on those metallic shades.
cool undertones = winter + summer // warm undertones = autumn + spring
step two: are you light or dark?
Now we've narrowed it down to two seasons, based on whether you're cool or warm. So we've got one step left to finalize the seasonal color palette that best suits your skin tone. This takes into consideration your eye and hair color. And where I'm not normally a charts and graphs person, that seemed the best way to put this all together. If you fall in-between the light and dark features, often that means you can simply transition from one season to the other.
| | | |
| --- | --- | --- |
| | cool | warm |
| dark hair + dark eyes | winter | autumn |
| light hair + light eyes | summer | spring |
Voila! Now we've got the dominant season that suits your skin tone. But so what? Well, each season has its own palette of colors. And being able to recognize the right colors for you (whether shopping for clothing or makeup) automatically gives direction to your decisions. Below I've put together a selection from each season to show the range of shades.
Winter colors are sharp and crisp. This skin tone can wear striking shades without being overwhelmed by them. It's best to avoid pastels or duller tones (i.e. beige).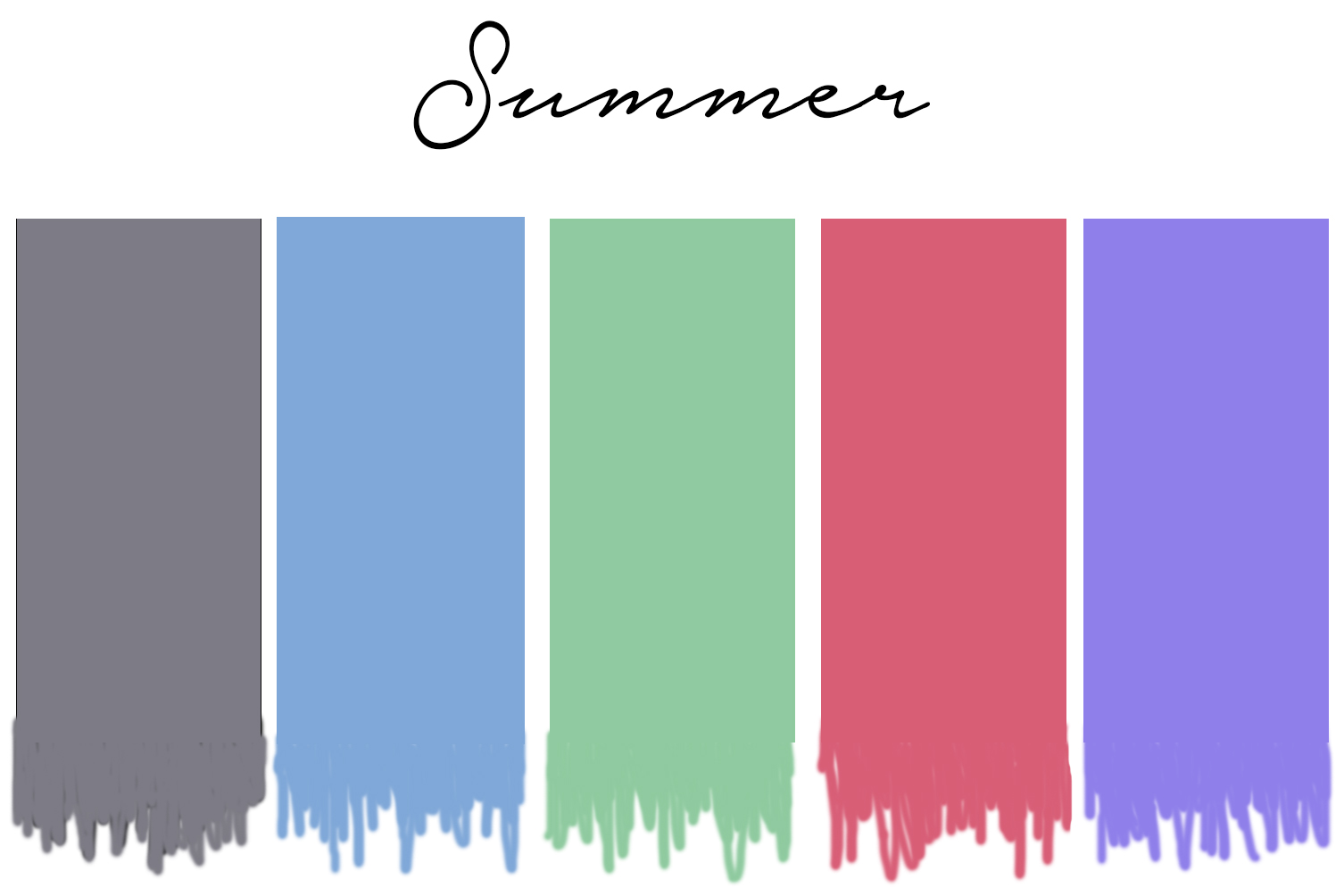 Summer types are those lovely pastels. They're slightly muted yet the colors are still crisp with hints of lavender or blush undertones. The summer skin doesn't take quite as well to bold contrasts like the black + white of winter.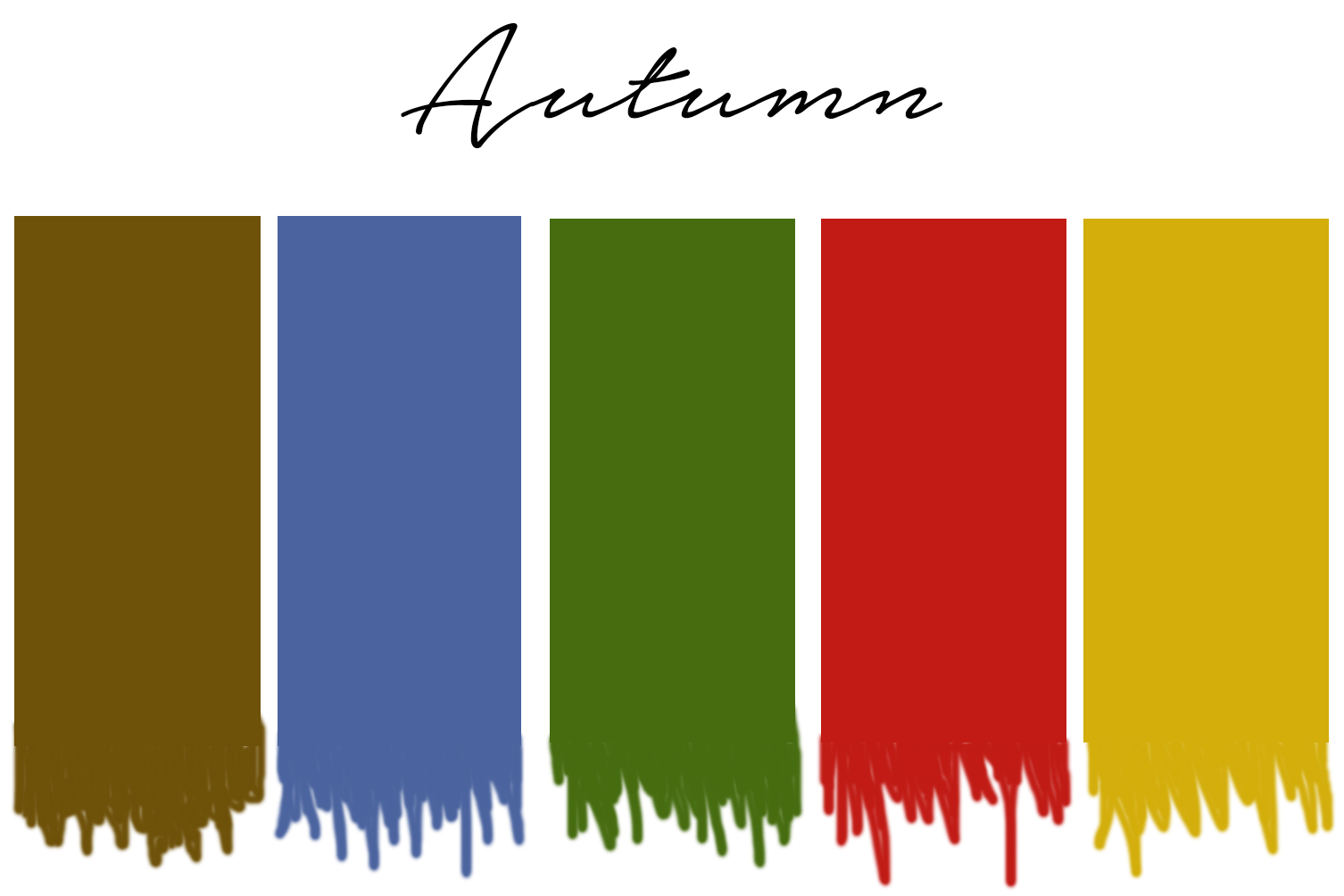 Autumn is golden. These tones really emphasize the rich warmth of fall weather. This skin tone takes well to beiges, browns, and oranges.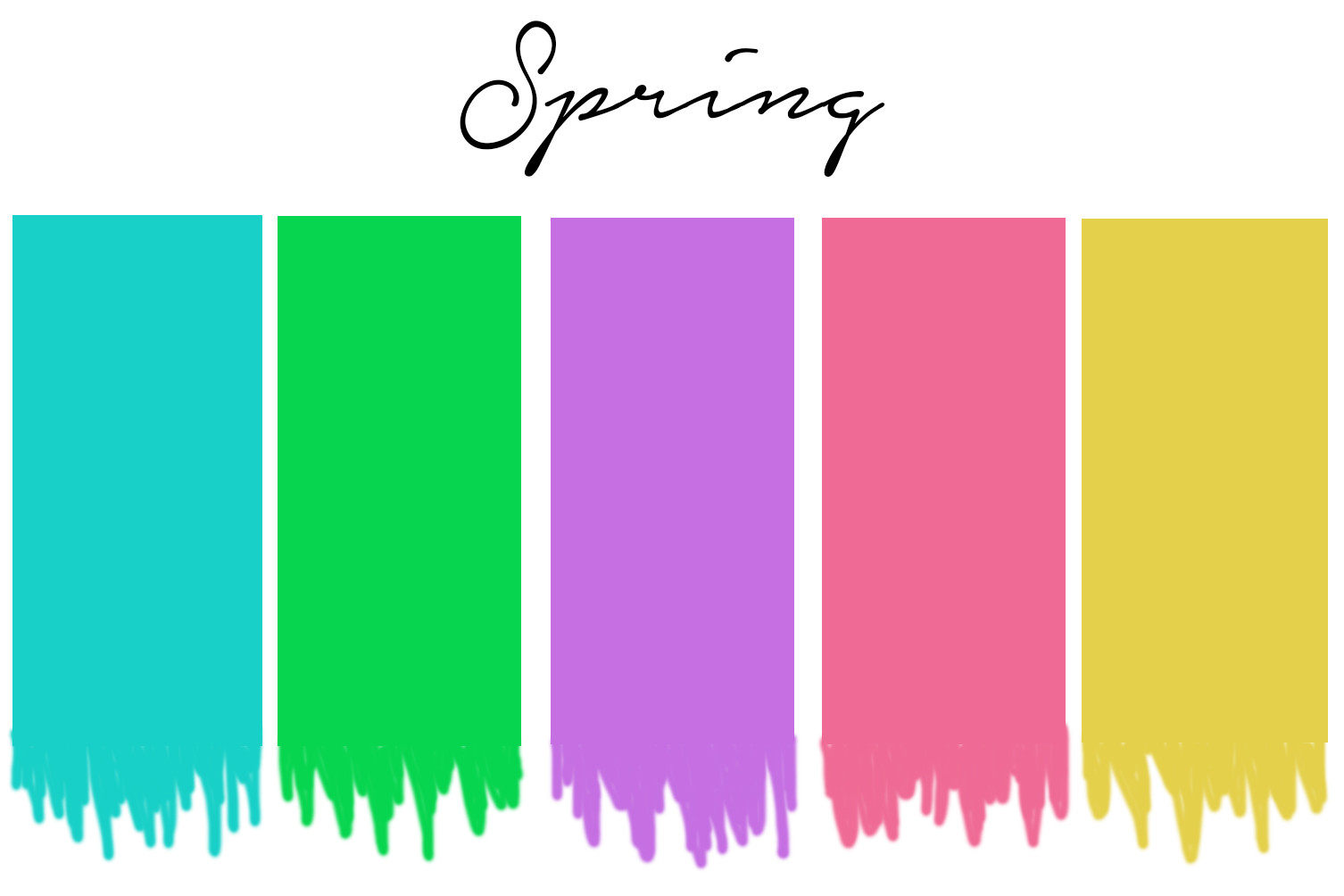 Spring colors are still warm yet not dull. They can dip into golden hues as well but not so far into dark shades like deep brown or blue. Lighter shades are ideal to complement a spring complexion.
Okay, a couple of final thoughts here. First, I'm somewhere between a summer and a winter. Although I often love autumn colors, they don't suit me quite as well. Second, just because you fit into a certain season doesn't mean you should never again wear shades from another season. For instance, rust orange is a color I gravitate toward during cold months; however, it's definitely not in my season. The way I compromise is to find pieces that won't sit right next to my face. So I could wear a navy sweater with rust colored pants and get away with it. That way it's not so noticeable that the rust isn't my color because it's not directly affecting my facial complexion
What season are you? Is this different from what you currently own/wear?
p.s. we're taking tomorrow off to give ourselves a long weekend treat. see you bright + early on Monday!