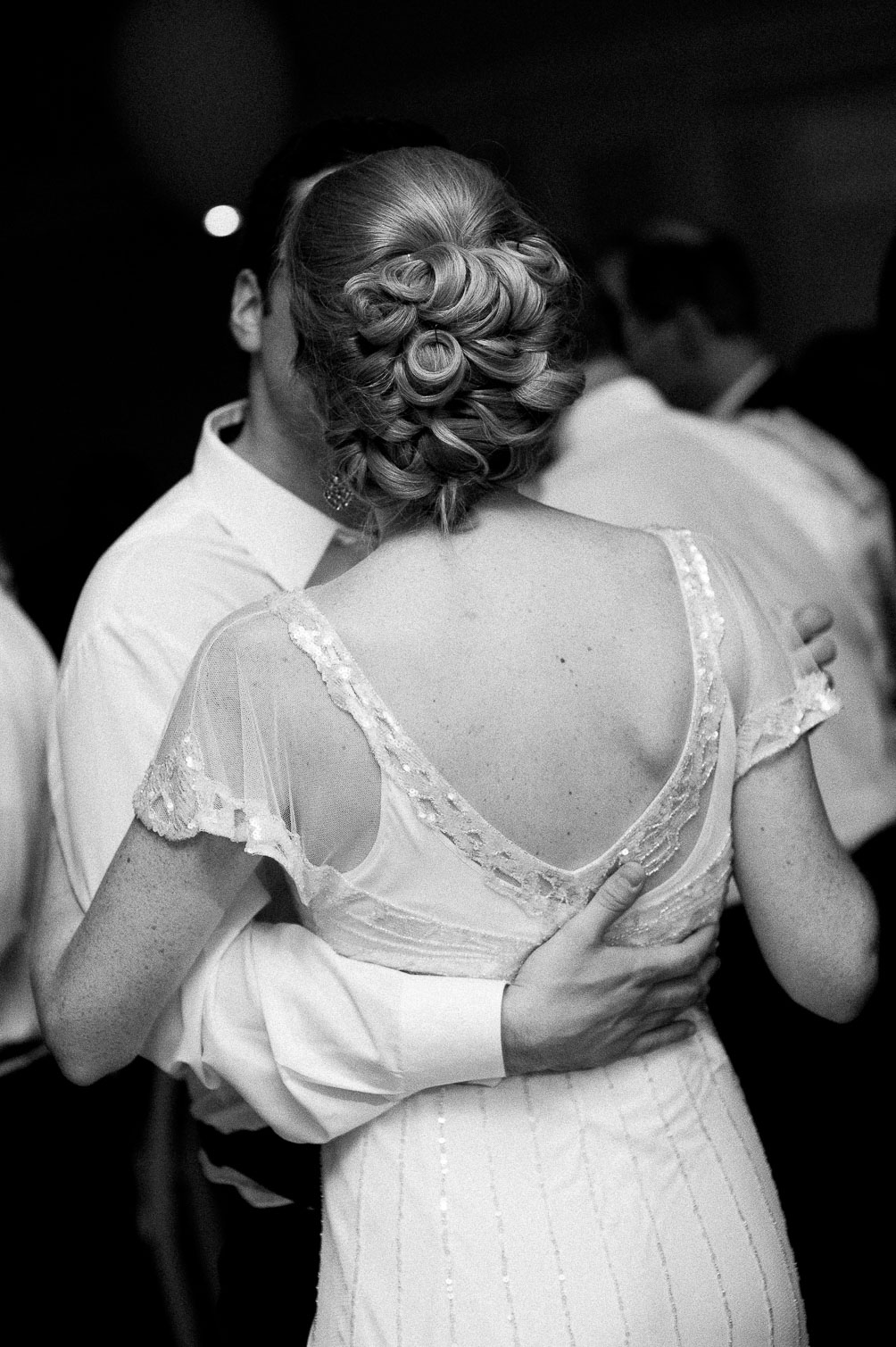 Today marks the three year anniversary of our wedding and that's mind-blowing. I think we're both slightly in shock since the celebration still feels like yesterday. But we're taking this opportunity to share with you a few reflections on the past twelve months as well as hopes for the next year. Also, there's one absurd bonus question for good measure.
What has been a high point of our relationship this year?
L:  With each passing season I get the increasing feeling that E is my home. It's something that never did or never could have happened before, even in three years of dating. Maybe part of that is finally create a home space that's our own. But it's also more deep-rooted than that. Growing up in a house of seven I never imagined that 'just us two' could feel like family. Yet that's exactly what we've become. Oh, and of course the kitties greatly contribute to 'casa de Musser.'
E: It technically was last year at the end of 2015, but I would say one of my favorite times spent together was celebrating Leslie's birthday. I had spent a lot of time planning and organizing a creative way to celebrate the day and had arranged for both of us to both be off from work that day as a surprise. We stayed overnight in Boston and it was the perfect mini-vacation/celebration that really ended/started off the new year on the right foot.
What has been a challenge over the last twelve months?
L: We've changed schedules a lot in the last year. I began working from home and E got a new job that keeps him burning the midnight oil quite often. So we've had to adjust to this different dynamic. And for me that's a bit harder since I'm at home, more conscious of E being gone. It's forced us to keep weekend time sacred. We make sure, no matter what else our calendar holds, that at least a few hours are spared for us to connect. As it's only been a few months in this arrangement, I expect we'll settle into the rhythm soon.
E: This answer is an easy one for me. I recently started a new job a couple months ago and the hours are pretty demanding and usually run late into the night. It's certainly a blessing having this job and what it provides for us, however, it is certainly a challenge when the time Leslie and I spend together during the week is limited. We have had to become more intentional about connecting at small times throughout the day or at night, just spending time recapping our days for one another so we can feel like we at least understand what each other's days looked like, even if we couldn't spend it with them.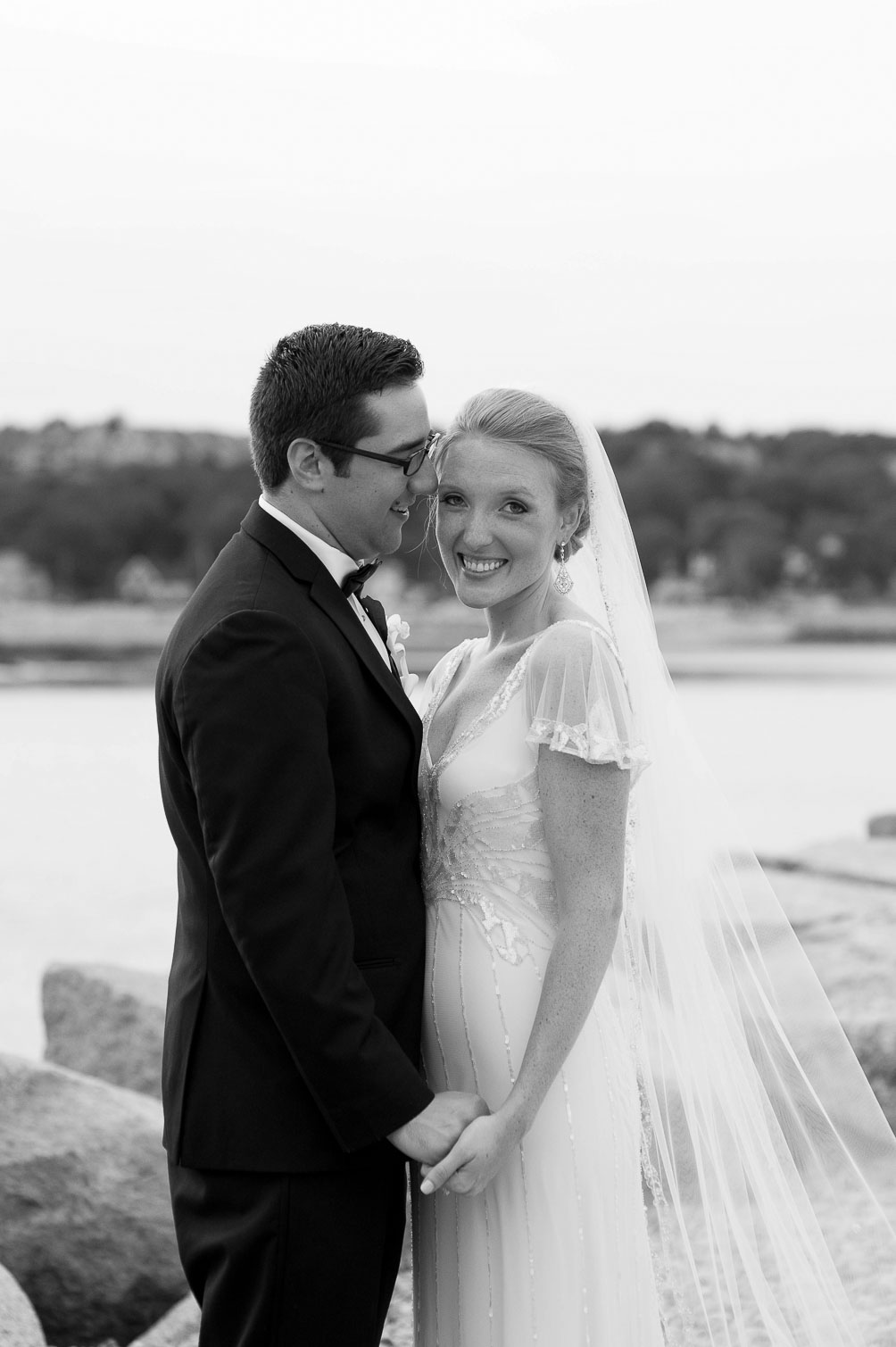 When did we laugh the hardest?
L: Okay, I have an old-person sense of humor. Because some of my favorite movies in the world are Walter Matthau + Jack Lemmon duos. So one night I Amazon Primed an old flick that E had never seen. And we sat on the couch for the next hour and a half almost busting our sides with laughter. I'm sure part of that was E actually laughing at me for loving the film so much. But either way I remember it being such a refreshing, relaxing, and genuinely uplifting time with those endorphins flowing.
E: By far the most I laughed this past year was when Leslie and I attended Wayne Brady's show in Boston. He is one of our favorites from whose line is it anyway, and to see him in person and witness what a genius he is was incredible and hysterical!
What quality have you appreciated most in the other person?
L: Not a day goes by that I don't appreciate E's supportive nature. He is first to encourage, cheerlead, and problem solve (that last one is sometimes hard to receive, though). And that aspect of his character spills over into work life, friendships, and family. It creates this radiating positivity. Ask anyone whose known him, and I can almost guarantee you they'll describe his personality as genuine and magnetic. So let's just say I feel #blessed.
E: The word that comes to my mind first is caring. I have witnessed Leslie care for me especially during this new transition to another new job by caring for me in tangible ways that I so appreciate. She also has done an incredible job at caring for our home, kitties, families, friends, and herself amidst all of the responsibilities she has and it's incredible to watch and I'm blown away by it, and blessed by her every day.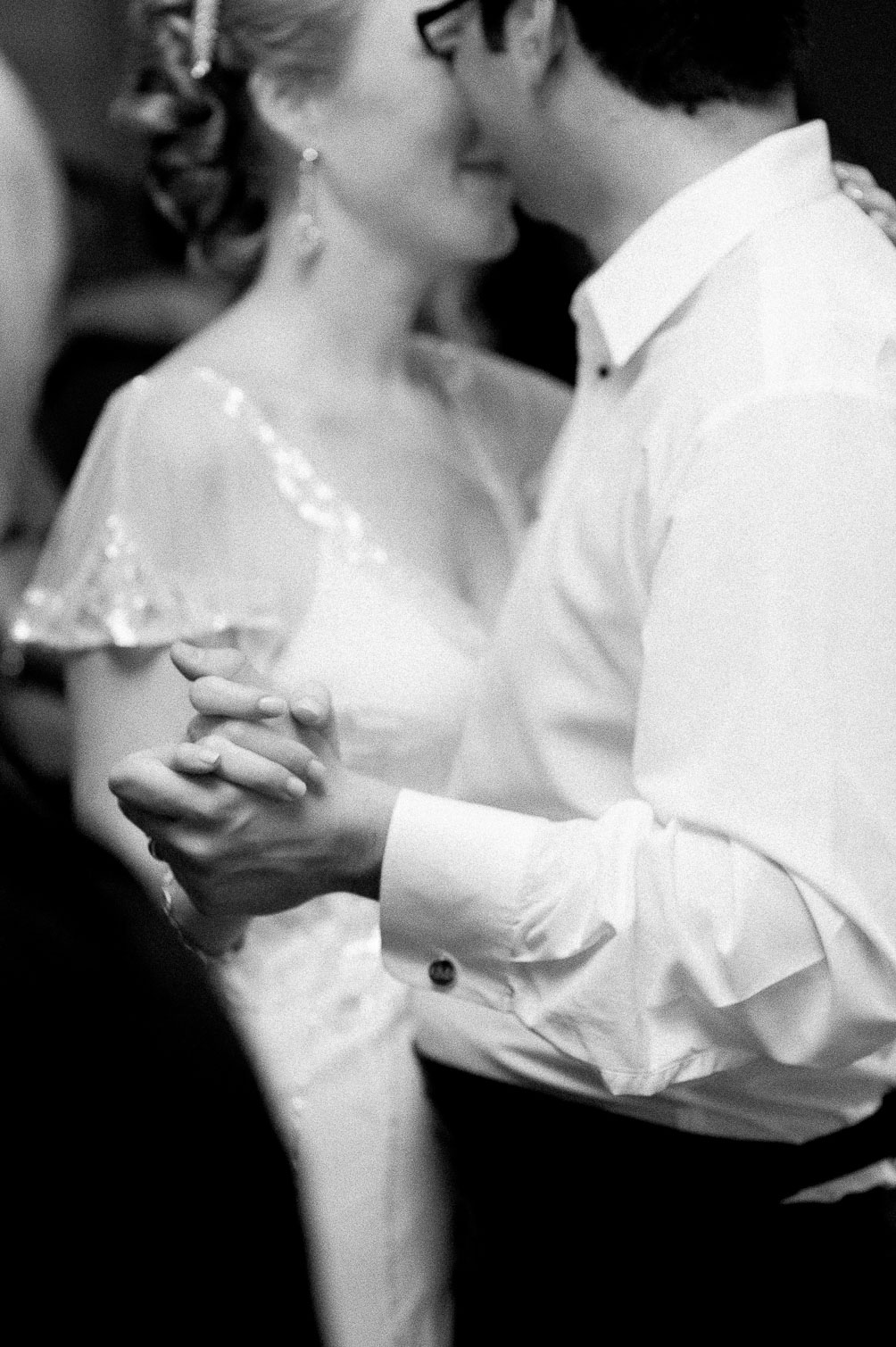 Where do you want to travel in year four?
L: We're answering these questions separately, without knowing the other person's response. But I'm thinking E's answer may be similar. He has family roots in Finland and always dreams of taking that trip. We've talked and researched about it so much that I've really grown to love the idea. While I fully refuse to take a dead-of-winter trip (he wants to stay in an igloo hut–NO THANK YOU), the midsummer there sounds idyllic.
E: This is an easy question to answer, because travelling is something we both enjoy so much. So I'll list 3 places, hoping to at least make it to one: Italy, Iceland or the Caribbean.
If you named a yacht in honor of one another, what would it be?
L: Knotty Buoy. But let me explain. E is a major punster. In fact, his entire family has that odd, makes-you-groan-every-time you-hear-it sense of humor. It's quite entertaining when they're altogether but, if it's just E and I, they're never funny to me. So his yacht name had to be a pun of some sort. Except, the only puns I'm ever good at coming up with tend to be dirty ones (I don't know why). So Knotty Buoy it is.
E: I decided to overachieve on this question and give three options: Sandrine, because Rachel from Friends embarrassingly suggests that name for her baby. Annika, because she can name her yacht that but not our child that. Hobbit Hole, because her grandmother had a sailboat with this name and it's such a special/significant/personal name that would be meaningful to use.
see more from our wedding day in these posts: one, two, three, four, five
photos by Katie Noble