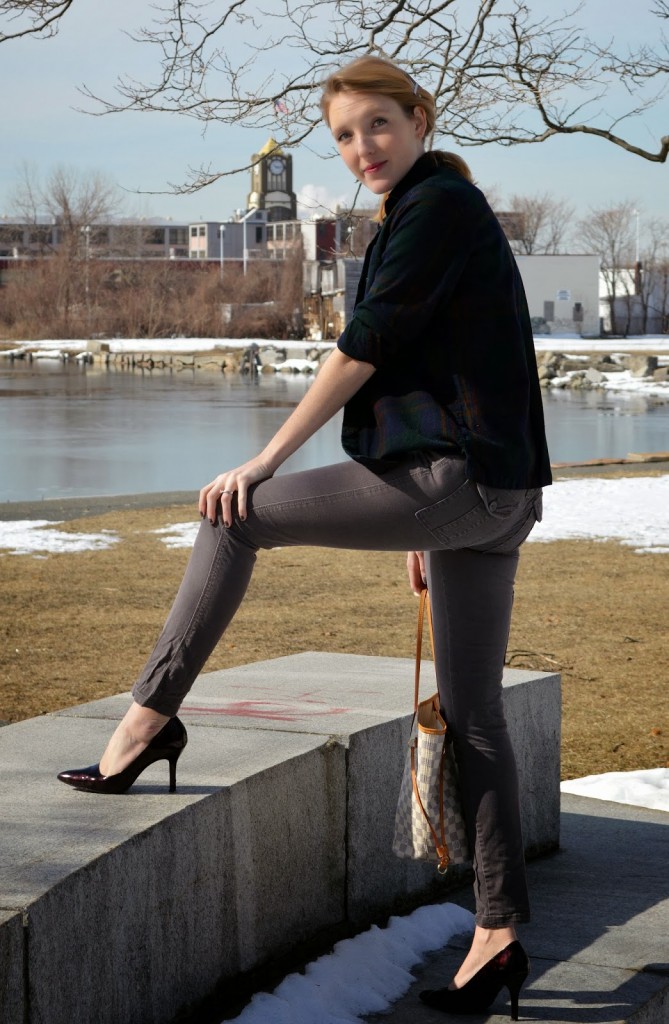 [Ralph Lauren blouse (oversized option), 1791 tee, pants, Anne Klein heels (similar here), Louis Vuitton tote]
This week has been a whirlwind. Long days, later nights, and a three hour stint in New York City to see my sister say yes to her main man! So celebration and exhaustion are in the air.
Lately I've been exploring different start-up clothing lines with unique niche appeal. One that caught my eye recently is 1791 Supply & Co. Made entirely in the US, their cotton tee is the softest ever; so, naturally it's the best choice for a comfy day on-the-run. Paired with skinny cargo pants and a loose flannel blouse, I feel ready to conquer the rest of these hectic few days.
{note: I love discovering new brands and start-up
companies so send referrals my way!}