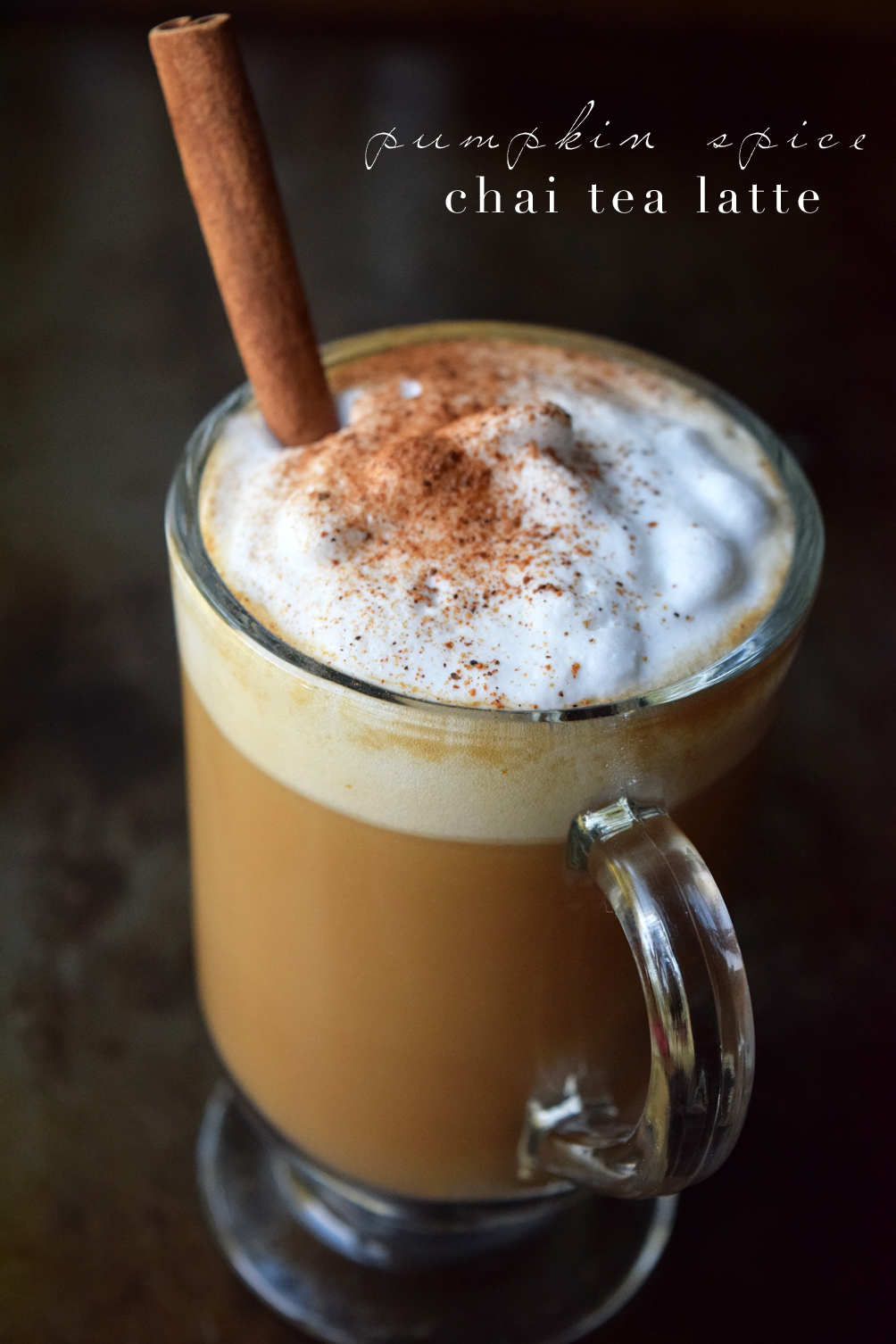 Pumpkin spice is a big deal in our house. Well, it's a big deal to E, and since he's 50% of the house I go along with it. He even noticed all the little nuanced changes from the famed Starbucks drink this year. So, in an attempt to recreate a less expensive (and probably healthier) version, I cooked up this pumpkin spice chai tea latte. It was so simple to make and came out fresh, creamy, and seasoned to taste. The dollop of frothed milk certainly added the perfect finishing touch. See full recipe below.
---
INGREDIENTS
½ teaspoon pumpkin puree [canned or fresh]
¼ teaspoon pumpkin pie spice
¼ teaspoon cinnamon powder
1 cup water
½ cup milk
½ teaspoon vanilla
2 chai tea bags [ I used Tazo Organic Chai]
2 teaspoons sugar or to taste
nutmeg powder, to garnish
whipped topping, to garnish [optional]
INSTRUCTIONS
Add pumpkin, pumpkin pie spice and cinnamon powder into a pan on medium heat.
Cook the pumpkin with spices for 2 minutes till pumpkin is cooked.
Add water, milk and vanilla.
Add chai tea bags to the mixture and let it all come to a boil. Also add the sugar.
Sieve using a strainer and serve hot.
Garnish with some whipped topping and nutmeg powder.
Check out Counter Culture: Cocktail Throwbacks With a Twist

by Brash Editor at Mode