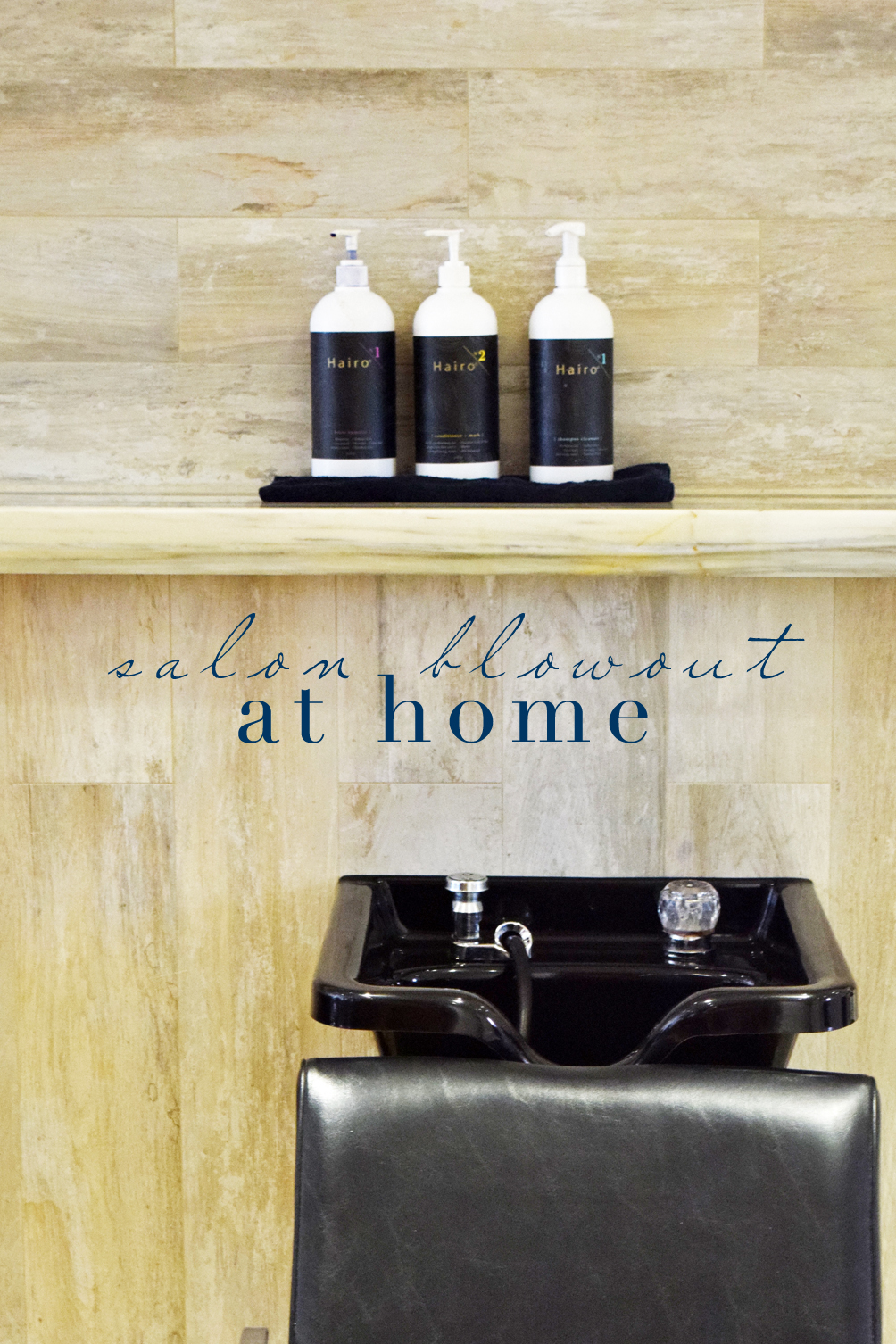 I've never been stellar at doing a blowout for myself. Part of that comes from a laziness of not wanting to take the time, but mostly it's a lack of knowledge on how to make it look right. Even when I've taken that time in the past, it's usually not the result I was hoping for. But heading into winter and fall when hair season is a struggle and any damp locks freeze immediately in the cold, it was high time I learned. So I asked my sweet stylist at HAIRO for a quick tutorial on how to get a salon blowout at home. She gave me so many nuggets of wisdom that I wanted to pass them along. Here are some step-by-step images and recommendations for getting that enviable just-stepped-out-of-the-blow-dry-bar look.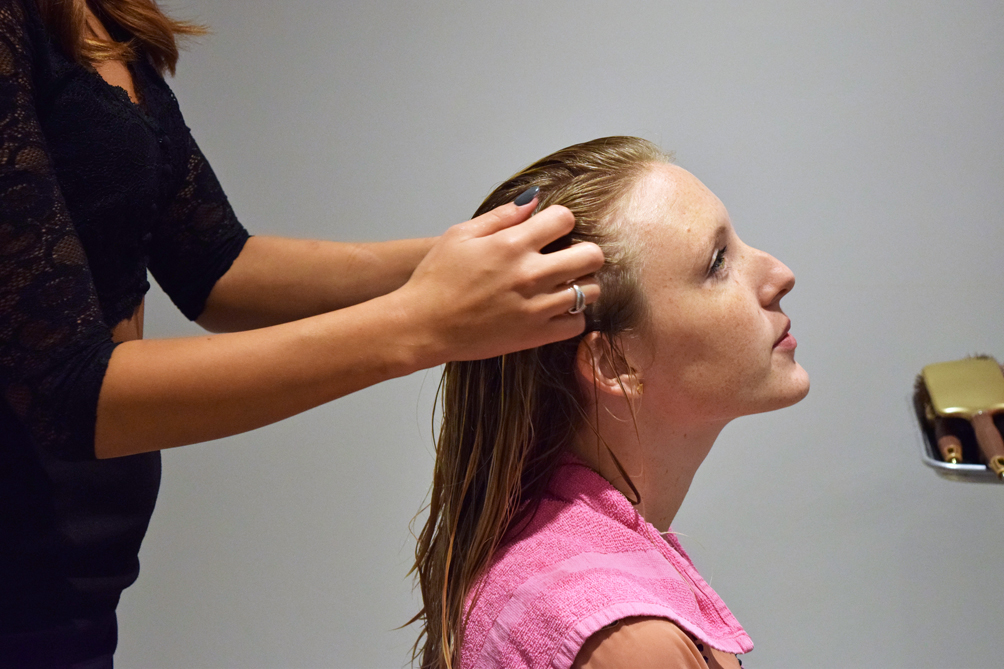 one: wash + towel dry hair
two: apply root lifting spray to the 'mohawk' section of hair (exactly like it sounds, the mohawk section is straight down the center of your head and stops halfway down the back)
three: lightly distribute shine drops + styling cream throughout
four: divide hair into four sections: mohawk, left side, right side, and back by itself (easiest to use clips throughout the process). dry the sides first, then the mohawk, and finally the back section. as a general rule, dry each piece of hair from top to bottom. begin at the roots and heat them until completely dry before moving on.
five: using a round brush, start at the top of each piece and smooth down to the bottom. then roll the hair up into the brush, blow dry on both sides, and twirl the piece of the brush to maintain a curl (for hair with little or no texture, use a small round brush. the more texture your hair has, the larger the brush head should be).
six: continue with each section of hair, working from the bottom to the top of each section (that way, any damp pieces won't interfere with the dry ones).
seven: once your whole head is completely dry, finish with cool air from the back of the blow dryer. this sets the curls and volume in place stopping the heating process (avoiding frizz).
eight: lightly apply shine drops and mist with flexible hold hair spray.
a quick review: