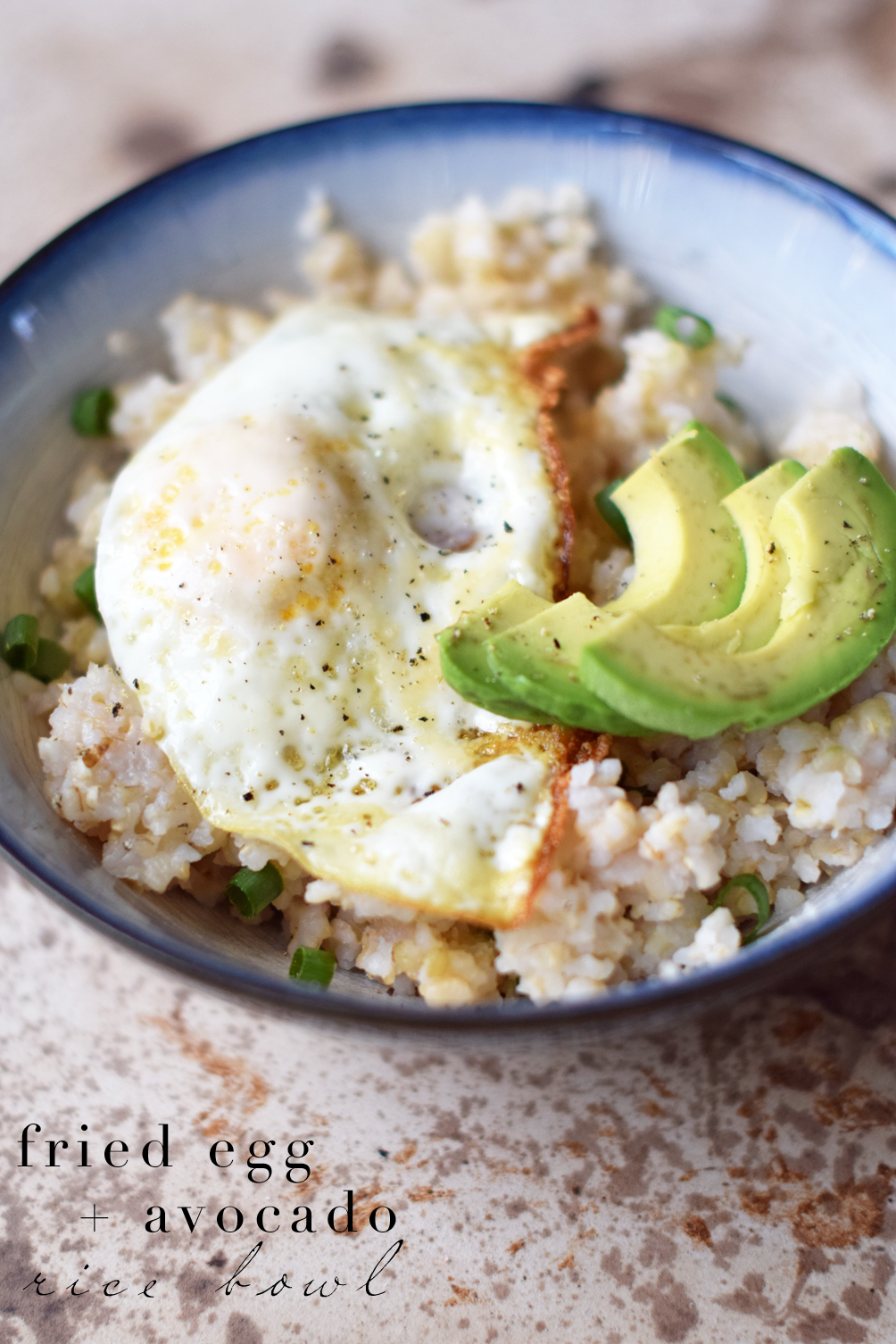 I have an undeniable love for rice. It's the most basic (some say bland) ingredient yet I'll never tire of any bite. And although my favorite may be the less-healthy white, I've taught my taste buds to crave brown. One of the reasons it's a constant in our household is the fact that rice provides one easy base layer for grander dishes. This recently discovered fried egg avocado rice bowl now tops my list of favorite foods. The contrasting textures, acidic bursts, and pops of color offer heartiness that keeps me full for hours. See recipe details below.
---
Ingredients
4 scallions, thinly sliced
2 cups cooked brown rice
1 teaspoon red wine vinegar
Kosher salt, freshly ground pepper
3 tablespoons olive oil
4 large eggs
1 avocado, chopped
Hot sauce (for serving)
Directions
Mix scallions, rice, and vinegar in a small bowl; season with salt and pepper.
Heat oil in a nonstick skillet over medium-high heat. Crack eggs into skillet; season with salt and pepper and cook until whites are set around the edges, about 1 minute.
Flip eggs and cook to desired doneness, about 30 seconds for a runny yolk.
Divide rice among bowls; top with eggs, avocado, and hot sauce.