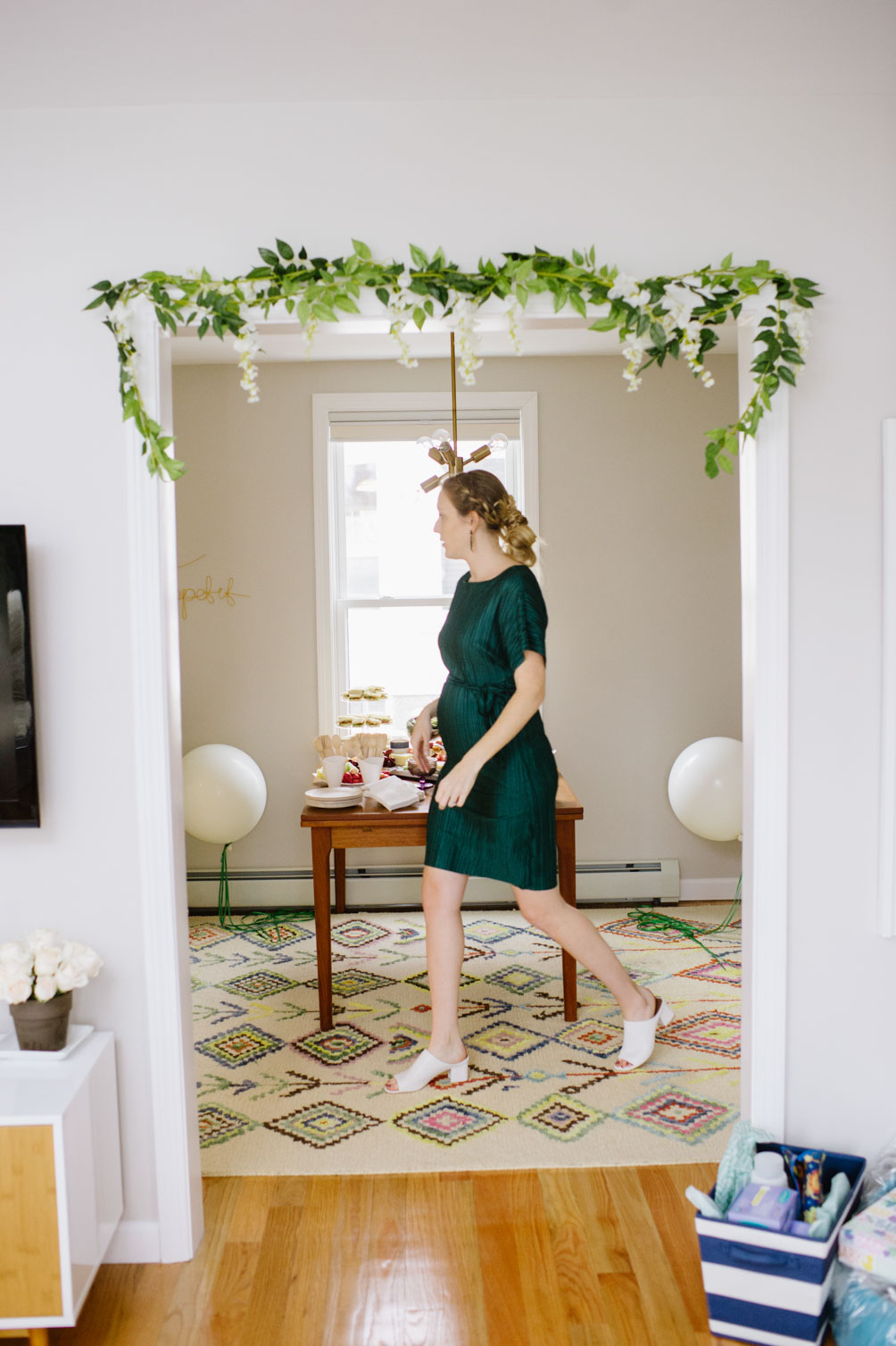 My mom and sister recently threw the most wonderful baby boy shower for me. I still can't get over the day. In part, that's because it's hard to believe we're becoming parents. But the other half of it is how overwhelmed e + i both felt by everyone's support, generosity, and love. From the start of planning, I wanted to contribute some of my vision and aesthetic for the celebration. I asked to keep green as the featured color and loosely theme things around cactus + llamas. Beyond that, my mom and sister took every moment of the day and exceeded expectations. With a onesie decorating station, homemade ombre cake, and the sweetest cookie favors, we entertained our "village" of loved ones that baby boy will soon be here to meet.
p.s. one thing I learned from my bridal shower was that sitting as the center of attention, opening gifts, felt unnatural and exhausting to me. so, for this occasion, I requested that all gifts be in clear wrapping. I was able to still appreciate what was gifted while leaving all the precious shower time for visiting.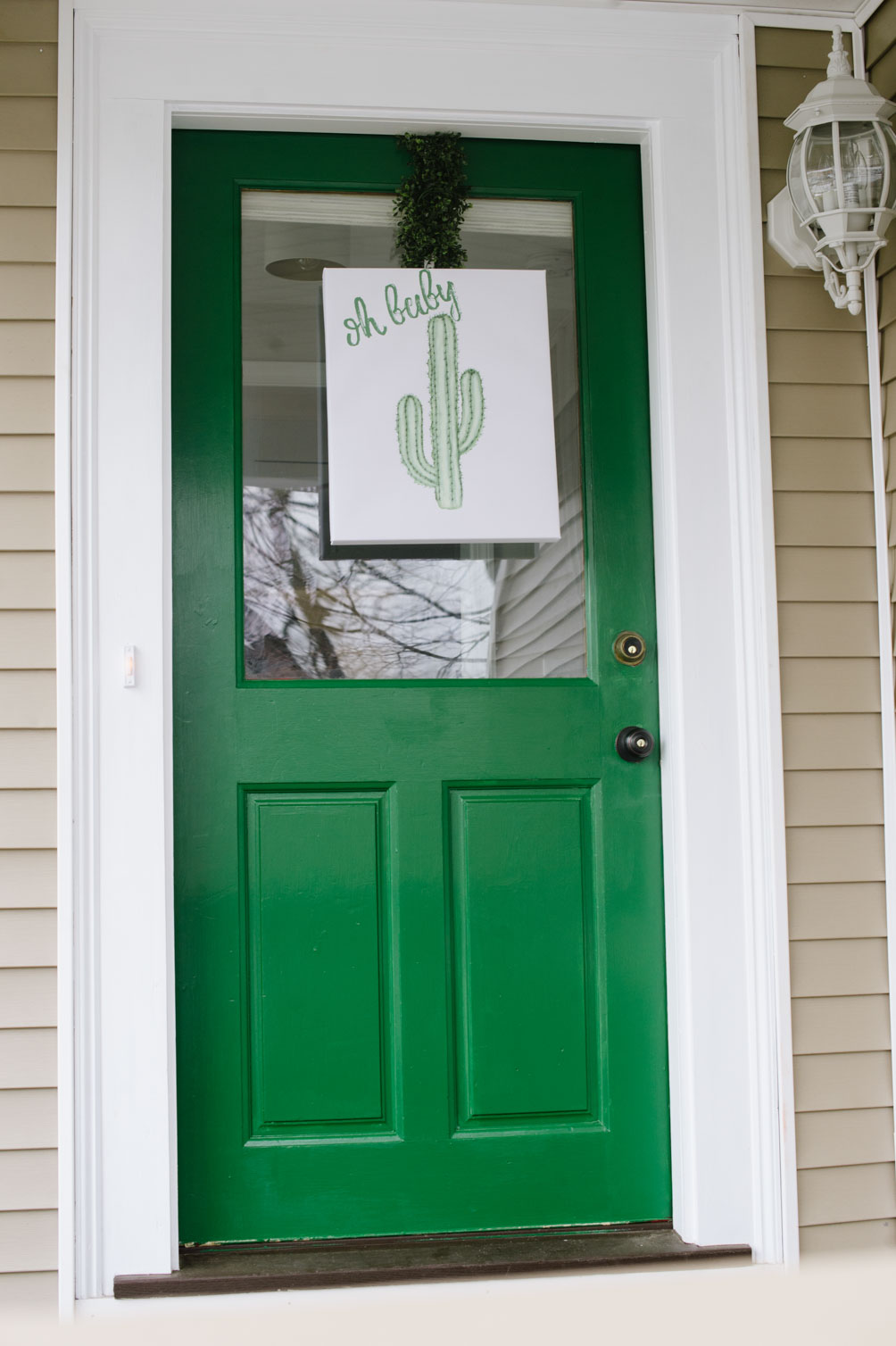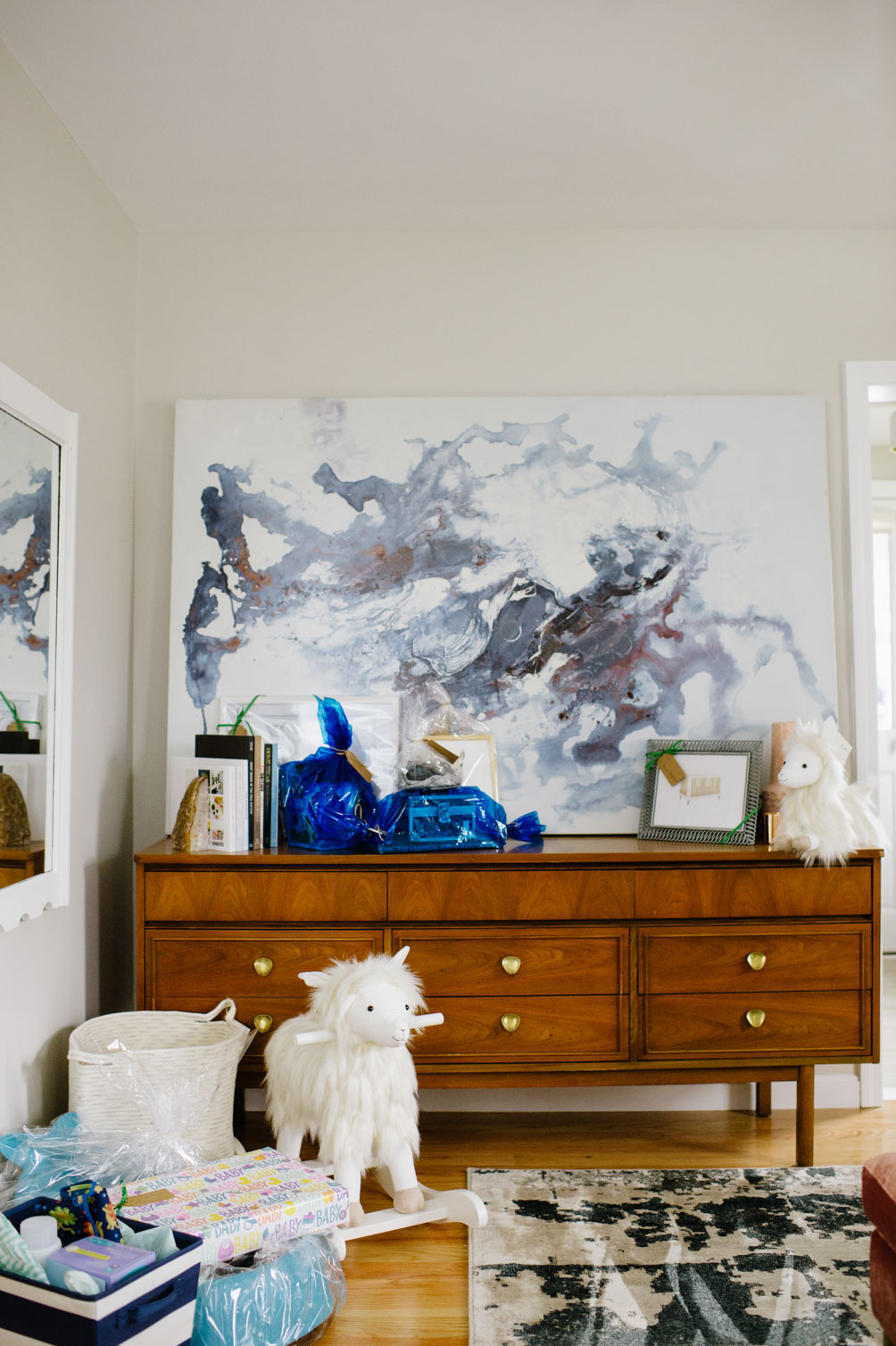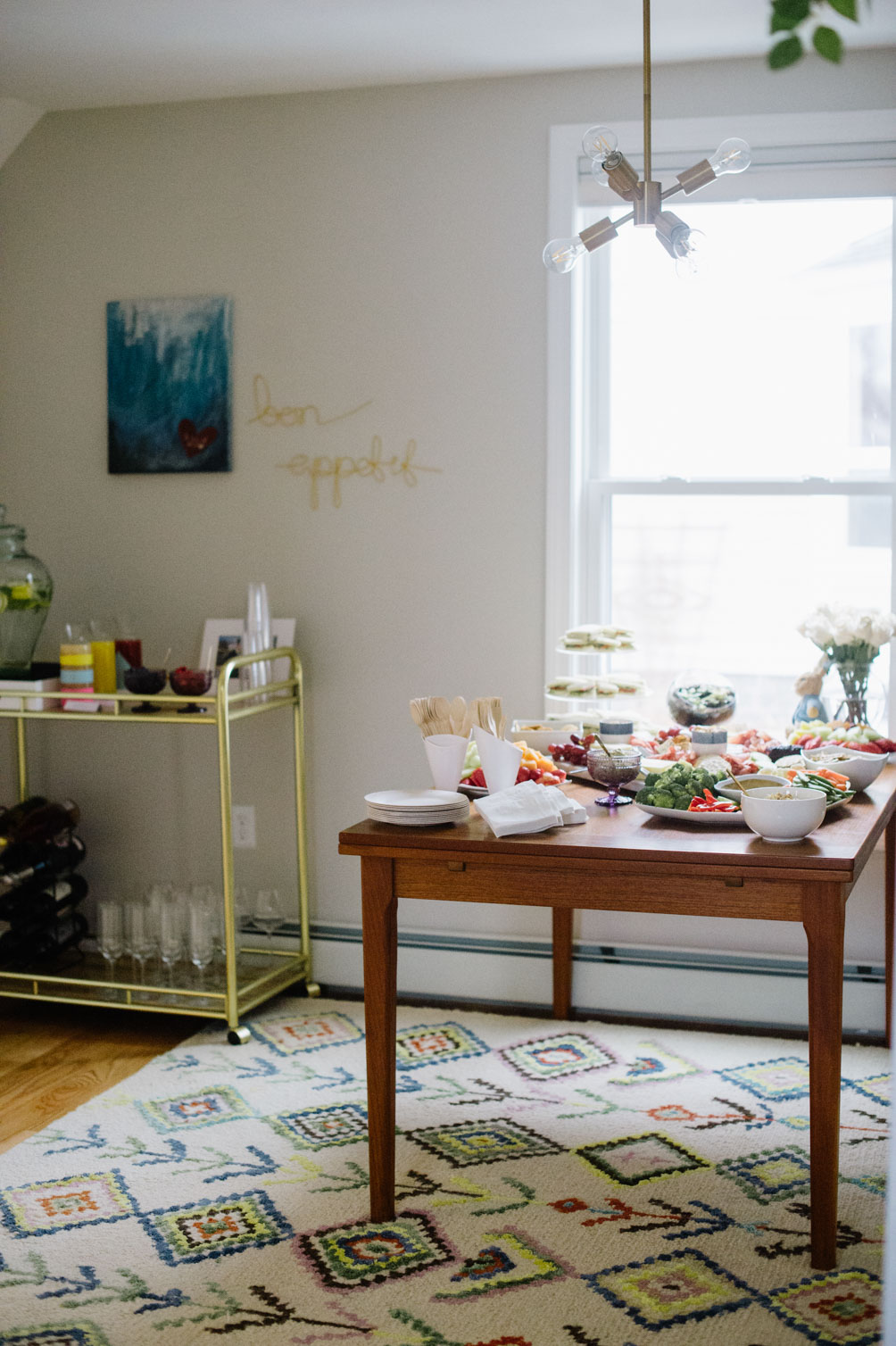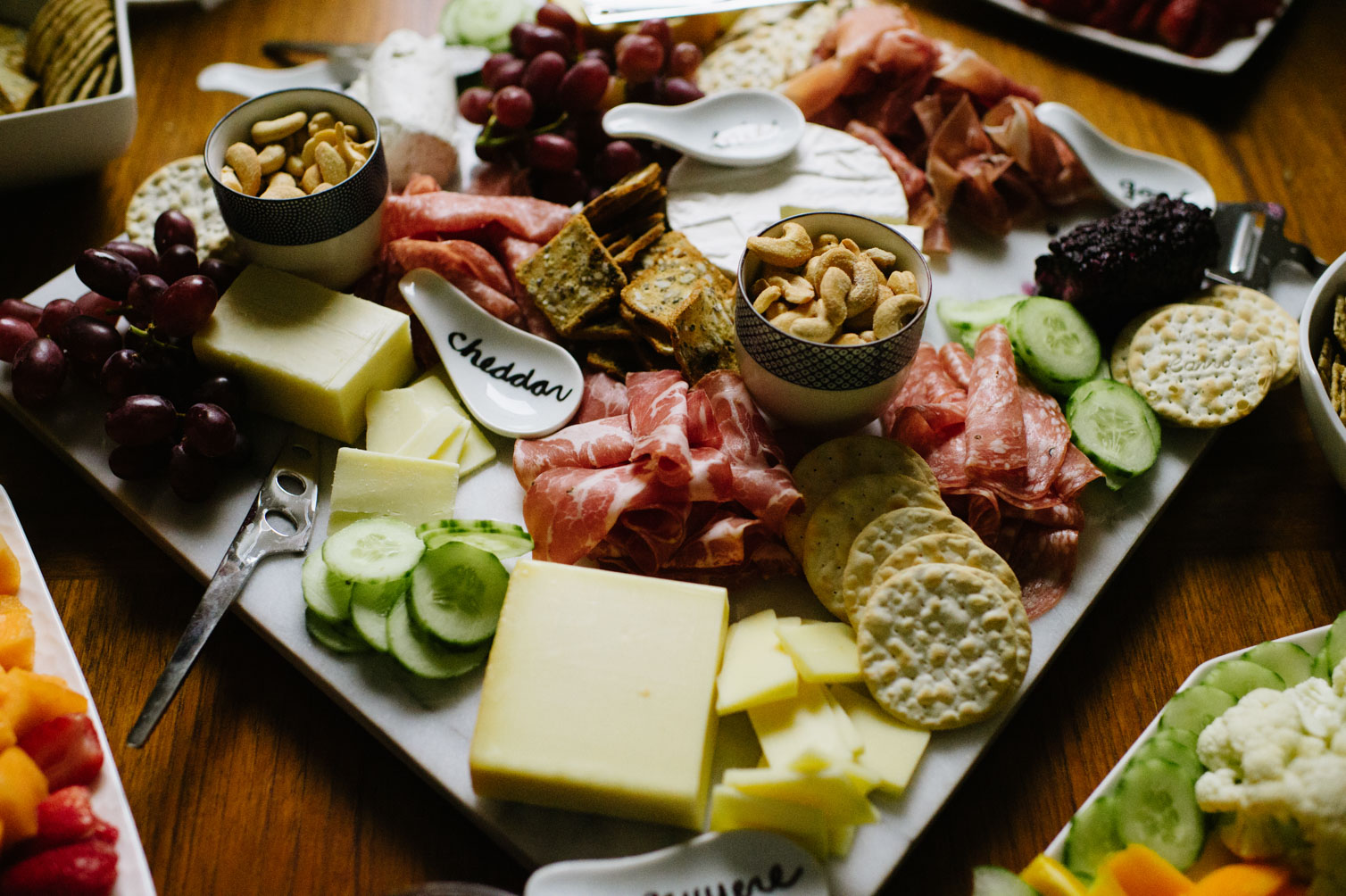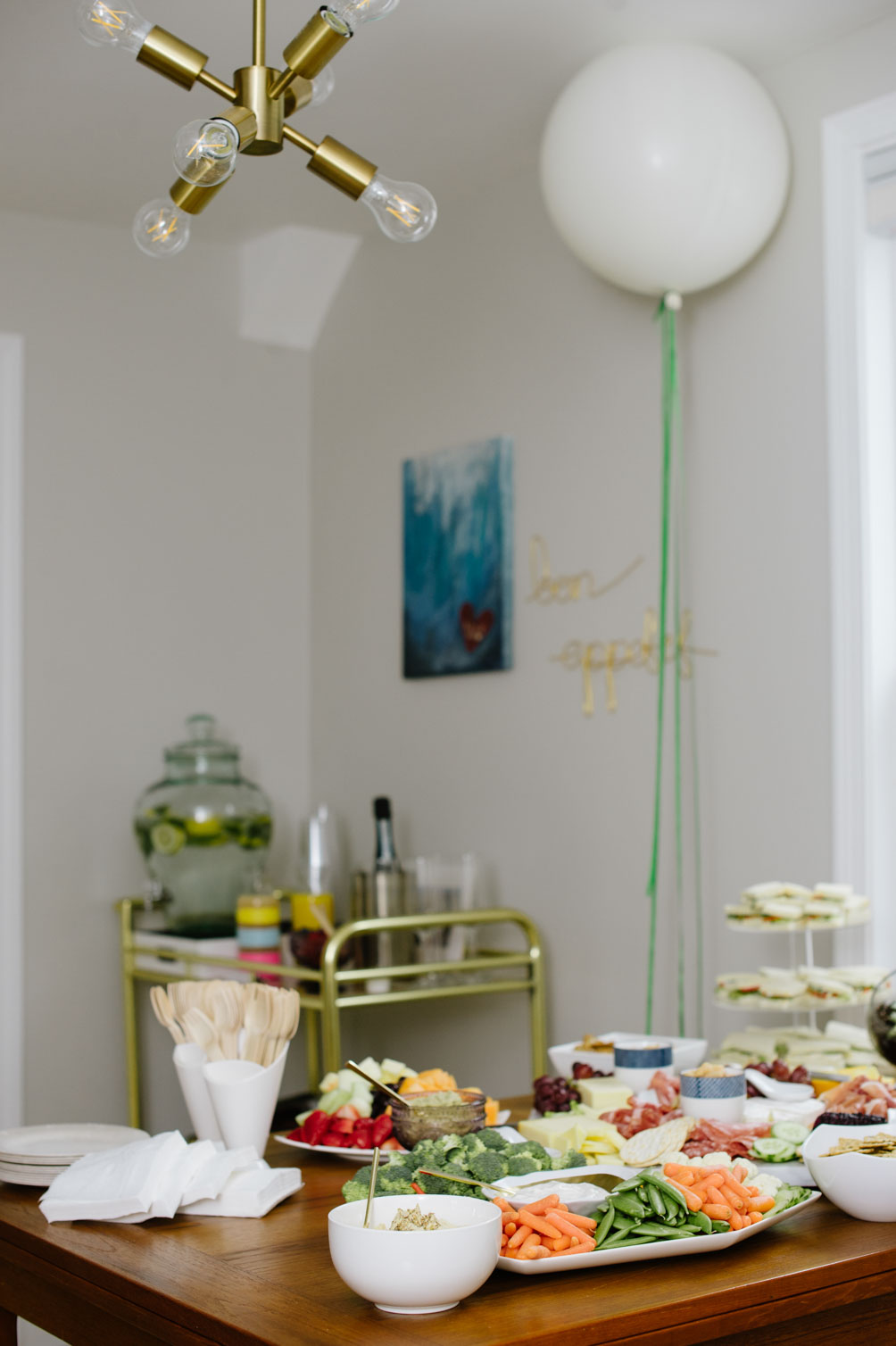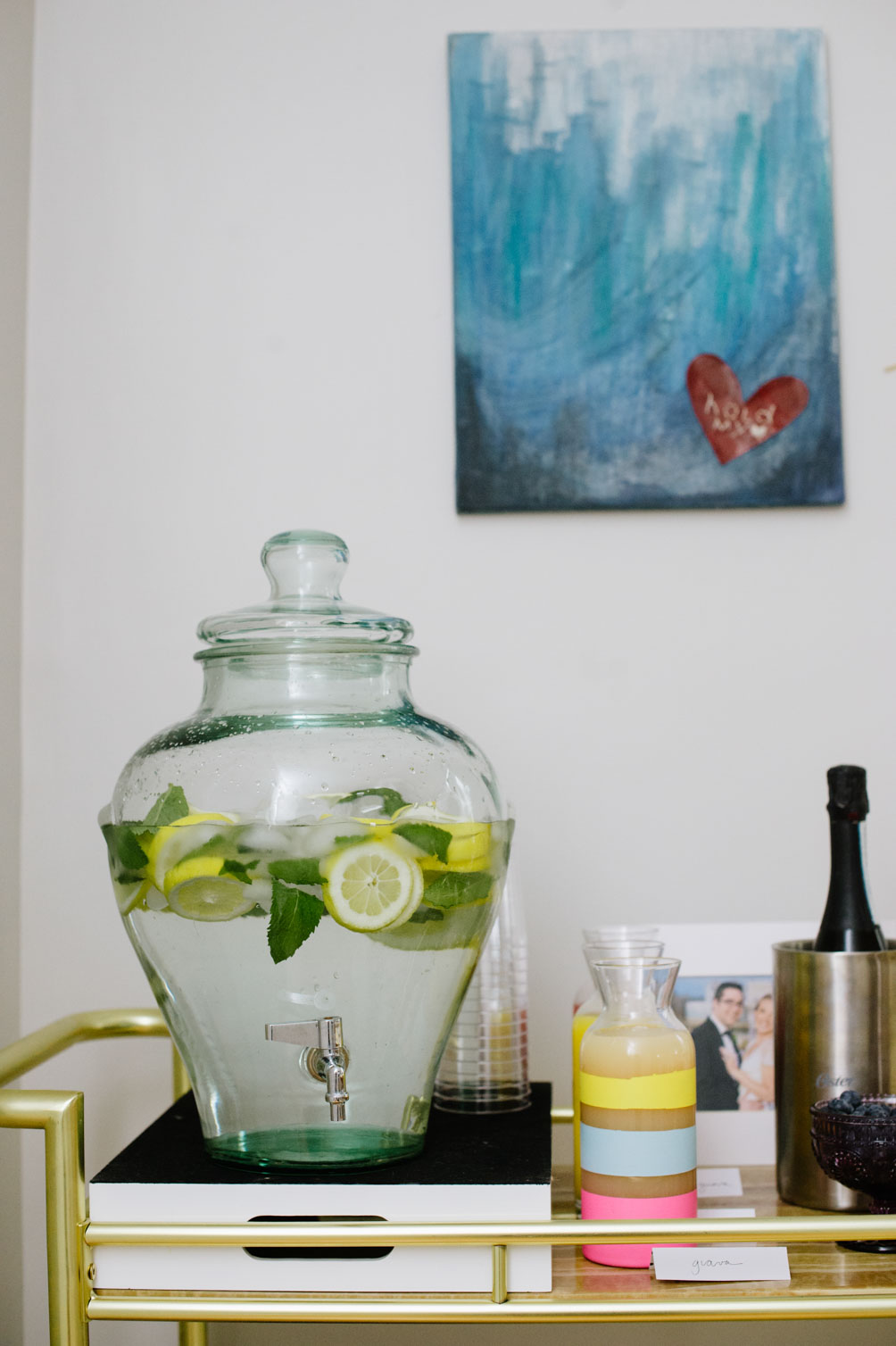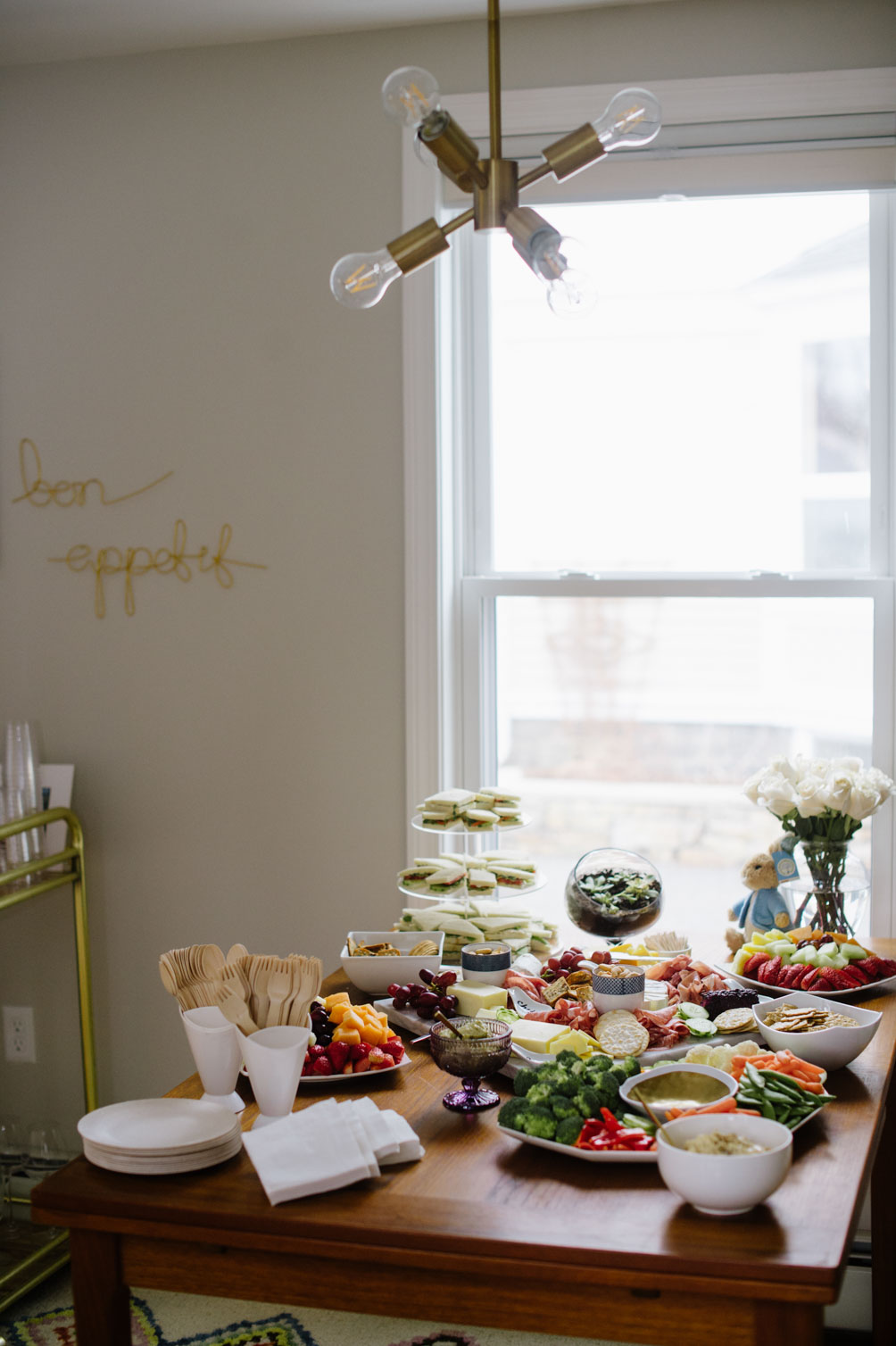 We had our baby boy shower in the afternoon. So we kept to light fare with charcuterie, finger sandwiches, crudités, and fresh fruit. By the way, my sister absolutely crushes it at charcuterie boards. Seriously, she could make a career out of it. For drinks we offered a simple array of fresh juices, citrus water, and prosecco. And dessert was the funfetti cake smothered in buttercream frosting and topped with the cutest little cacti trio.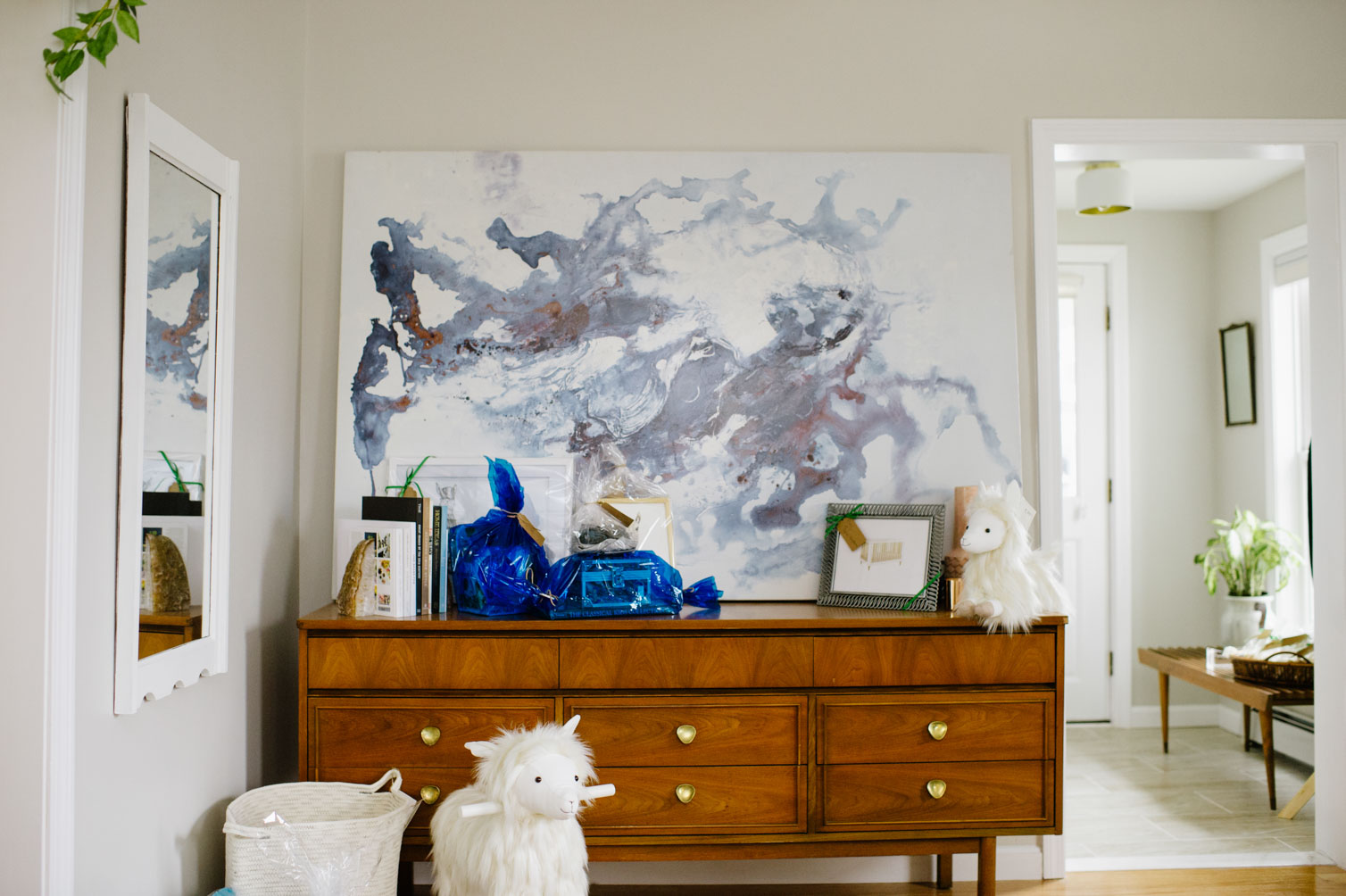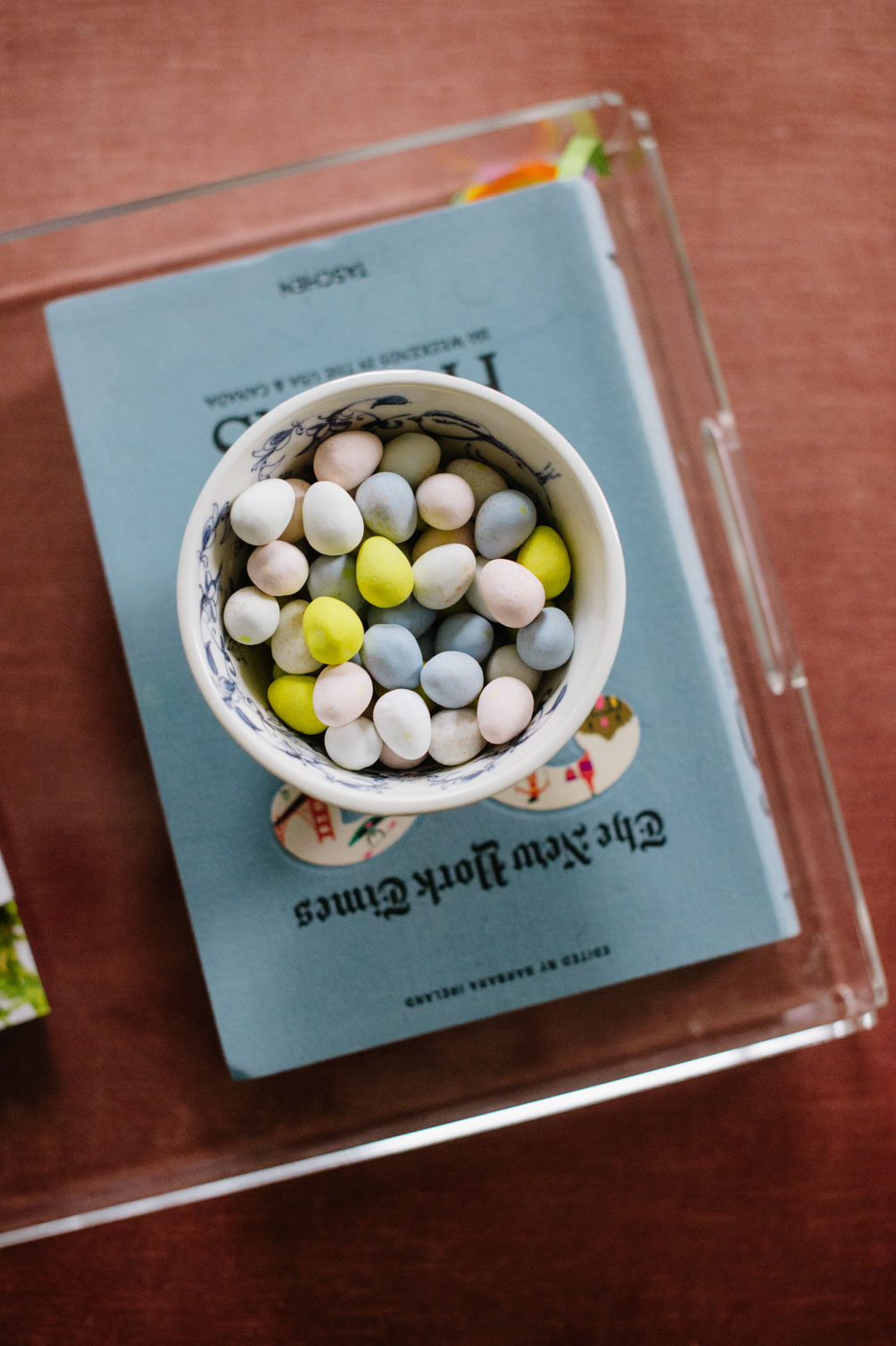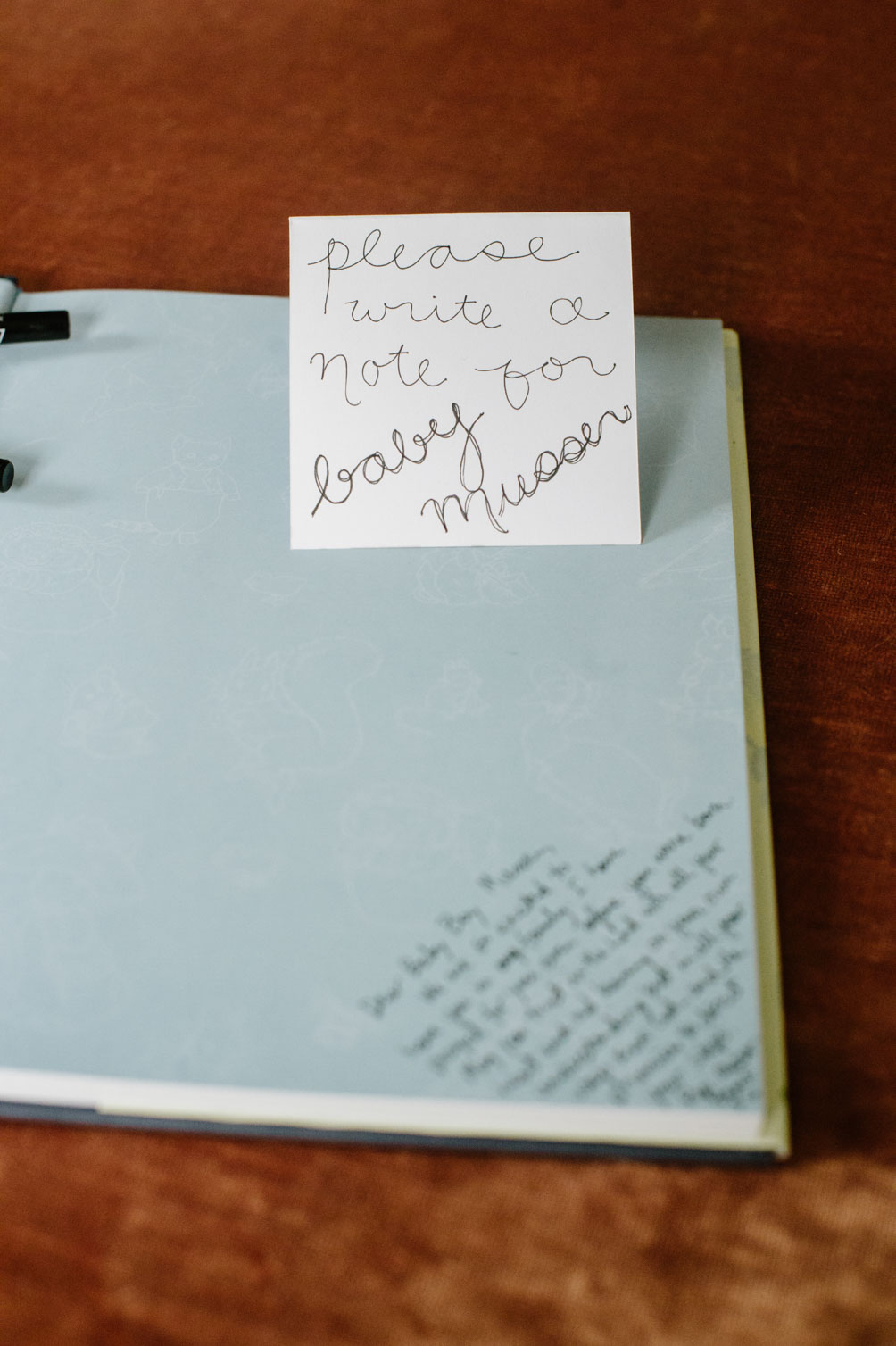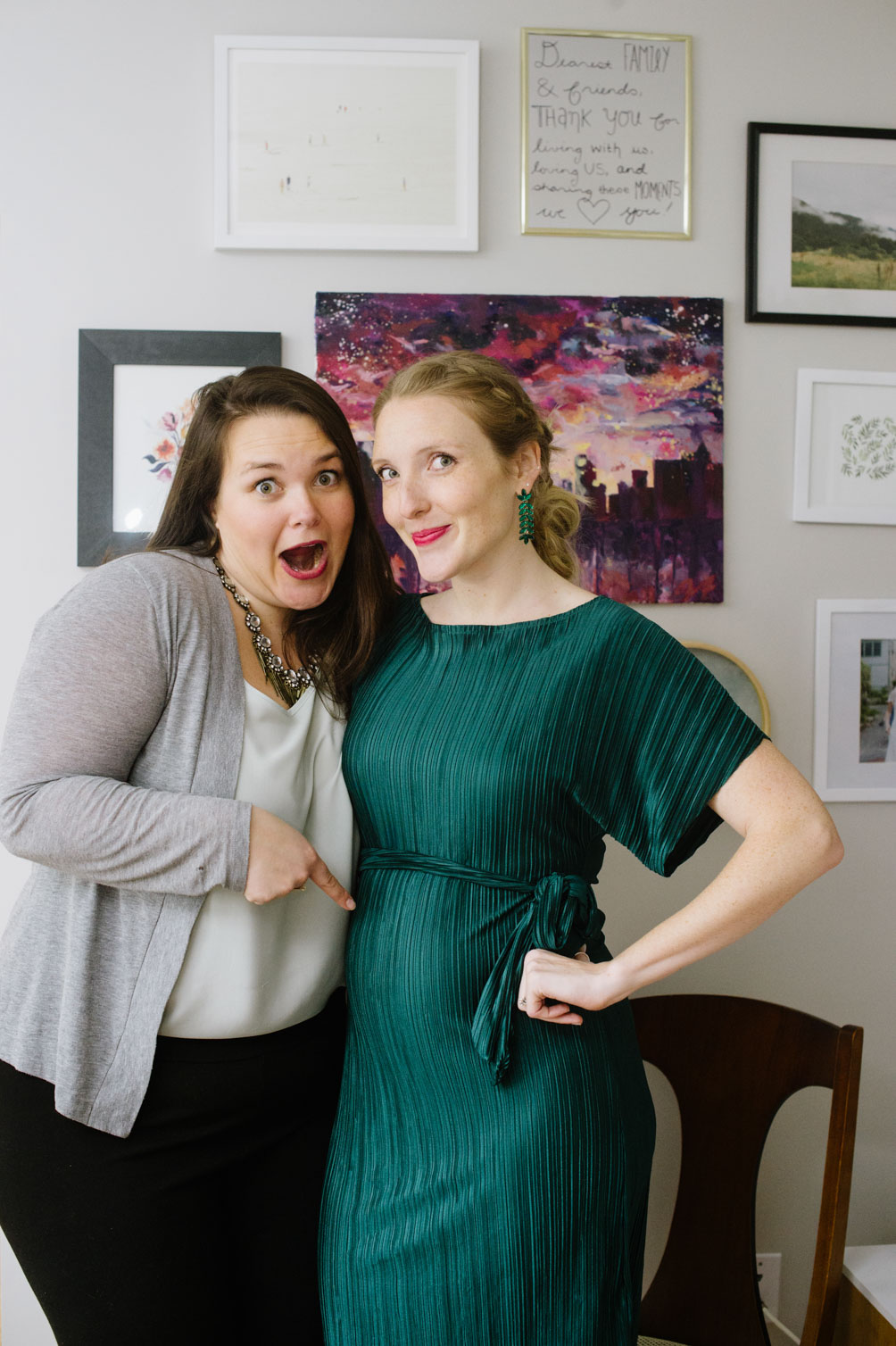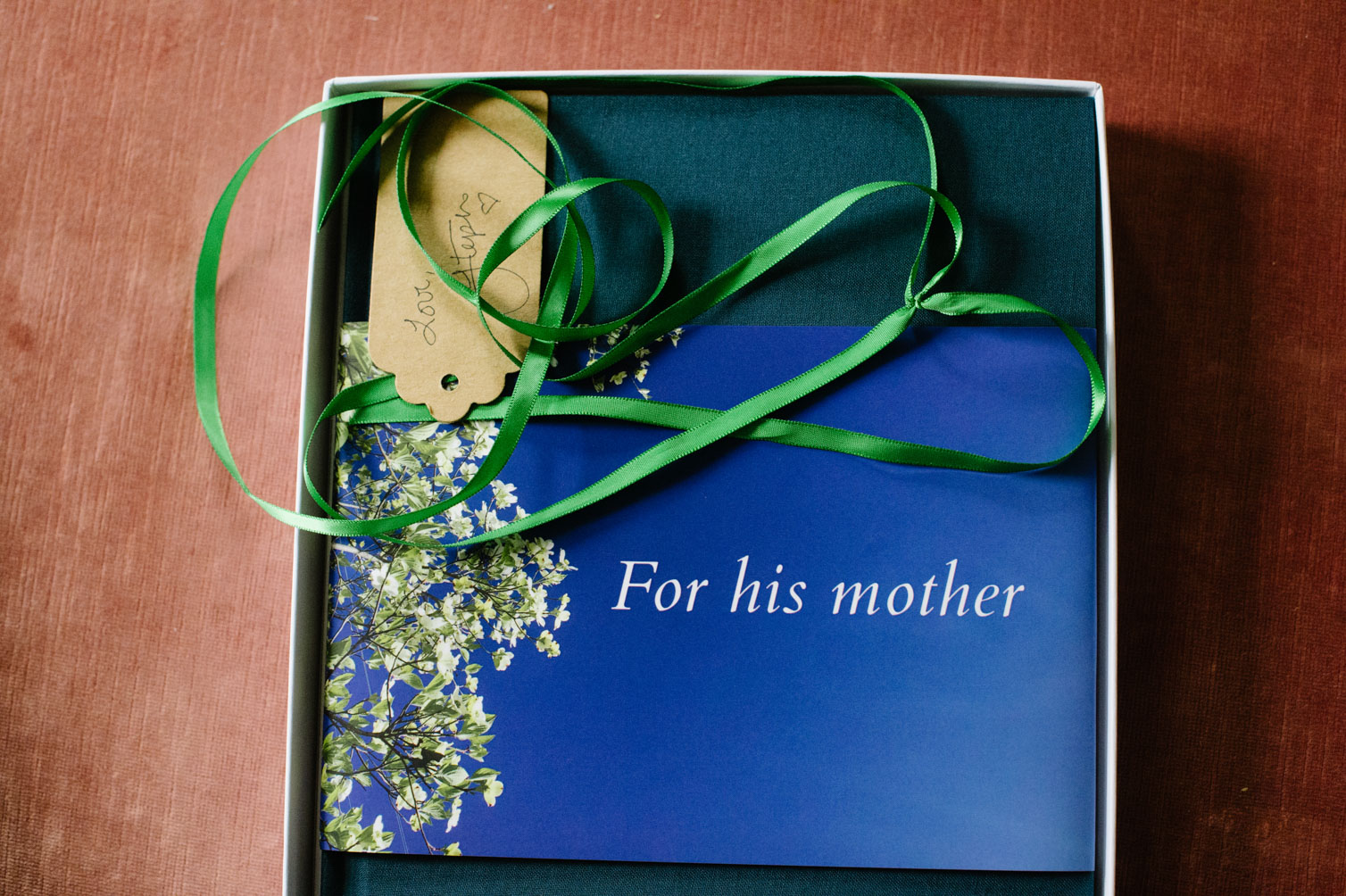 Our guest book for the day was The Complete Adventures of Peter Rabbit. We had everyone write a note to baby boy in the front and back covers. I love how that not only started his 'library' but also gave our family and friends a chance to express their excitement over his coming arrival.
The "For his mother" book pictured above is something I tear up just thinking about. My sister Stephanie (charcuterie-extraordinaire, also pictured above in the belly excitement shot) put together the most incredible keepsake I'll treasure all of my days. She reached out to the most significant women from my lifetime and compiled their reflections as well as advice on motherhood. Those words have already been a blessing and I can only imagine how much more they'll mean to me in coming years.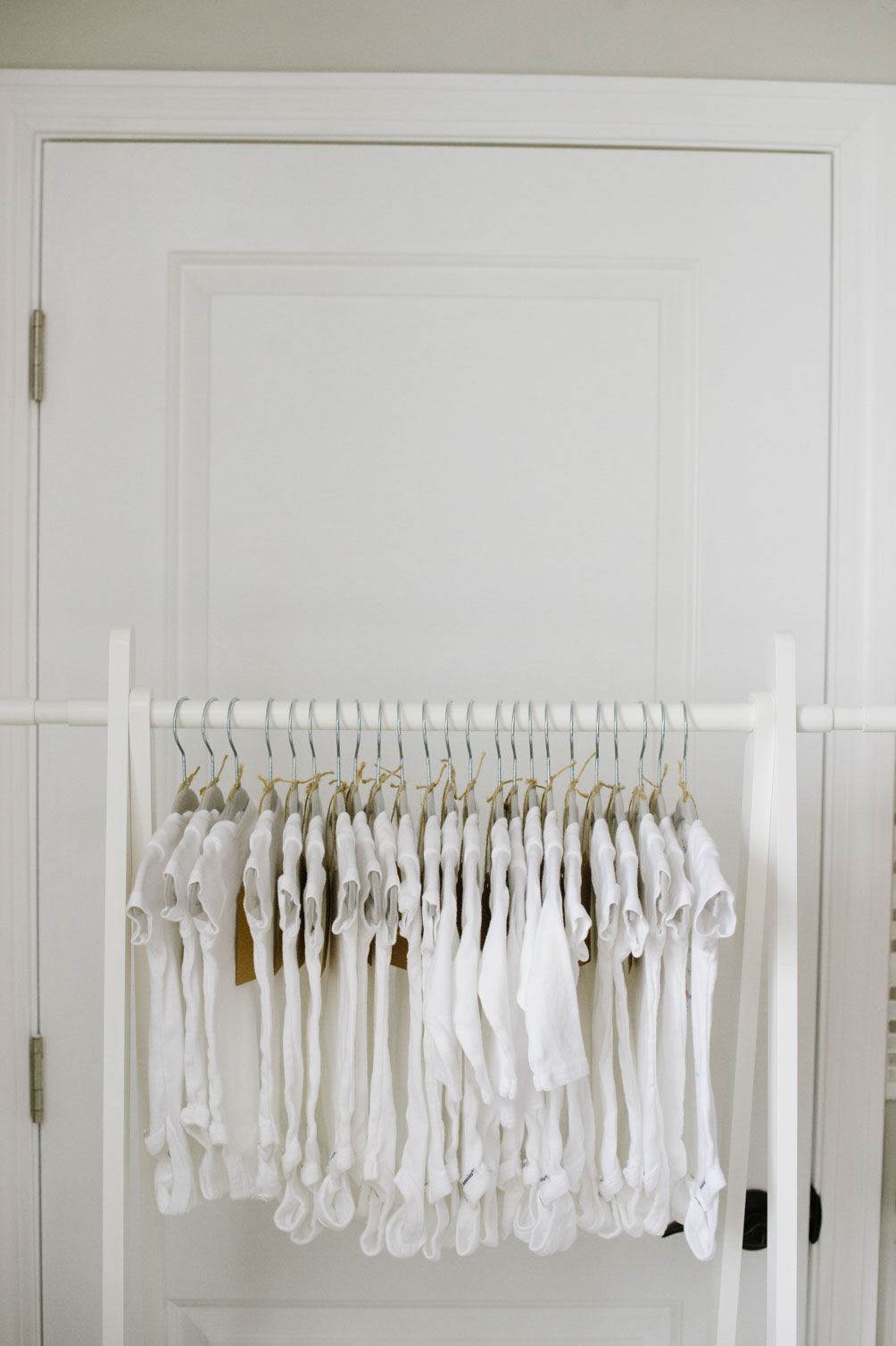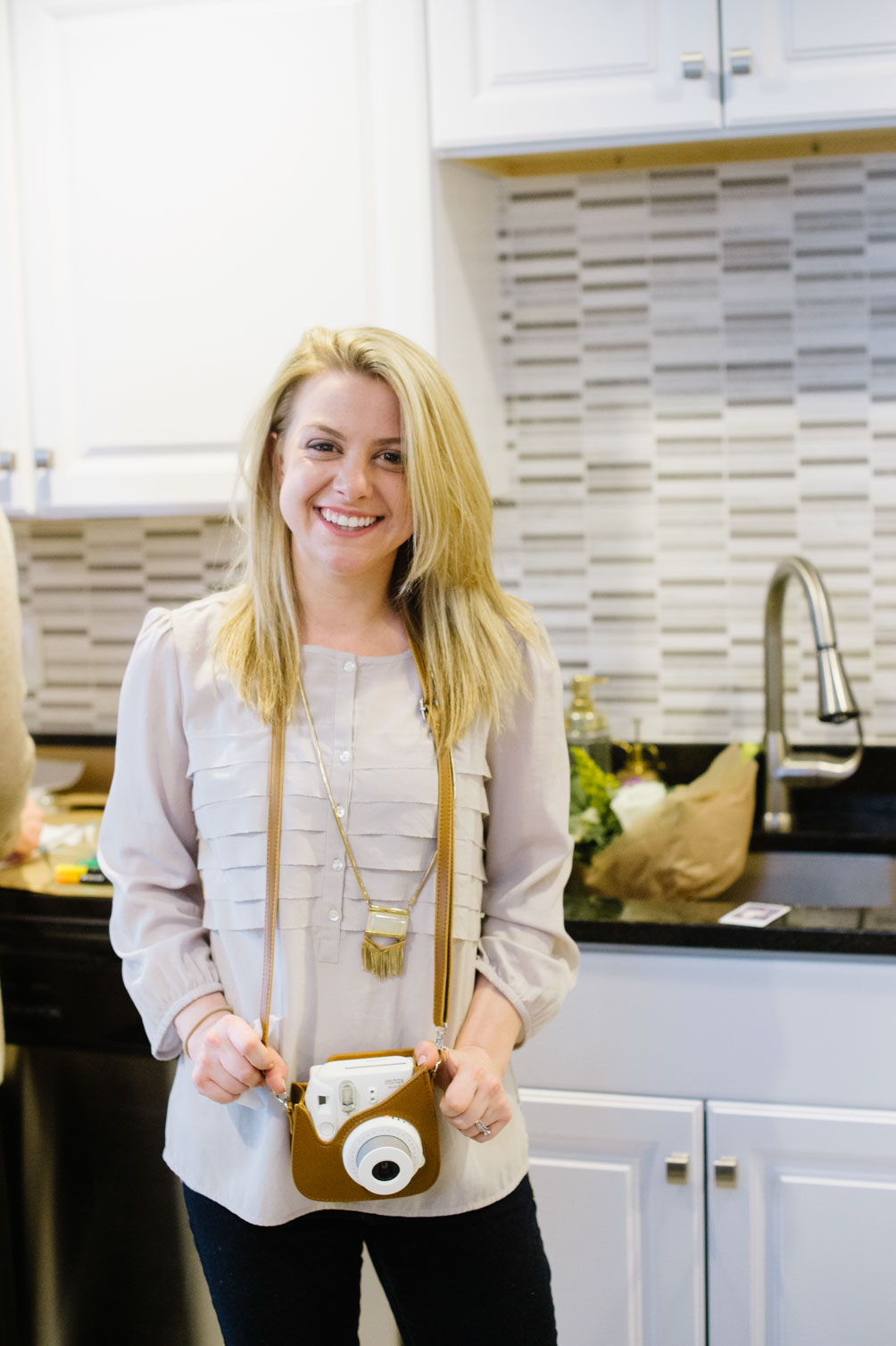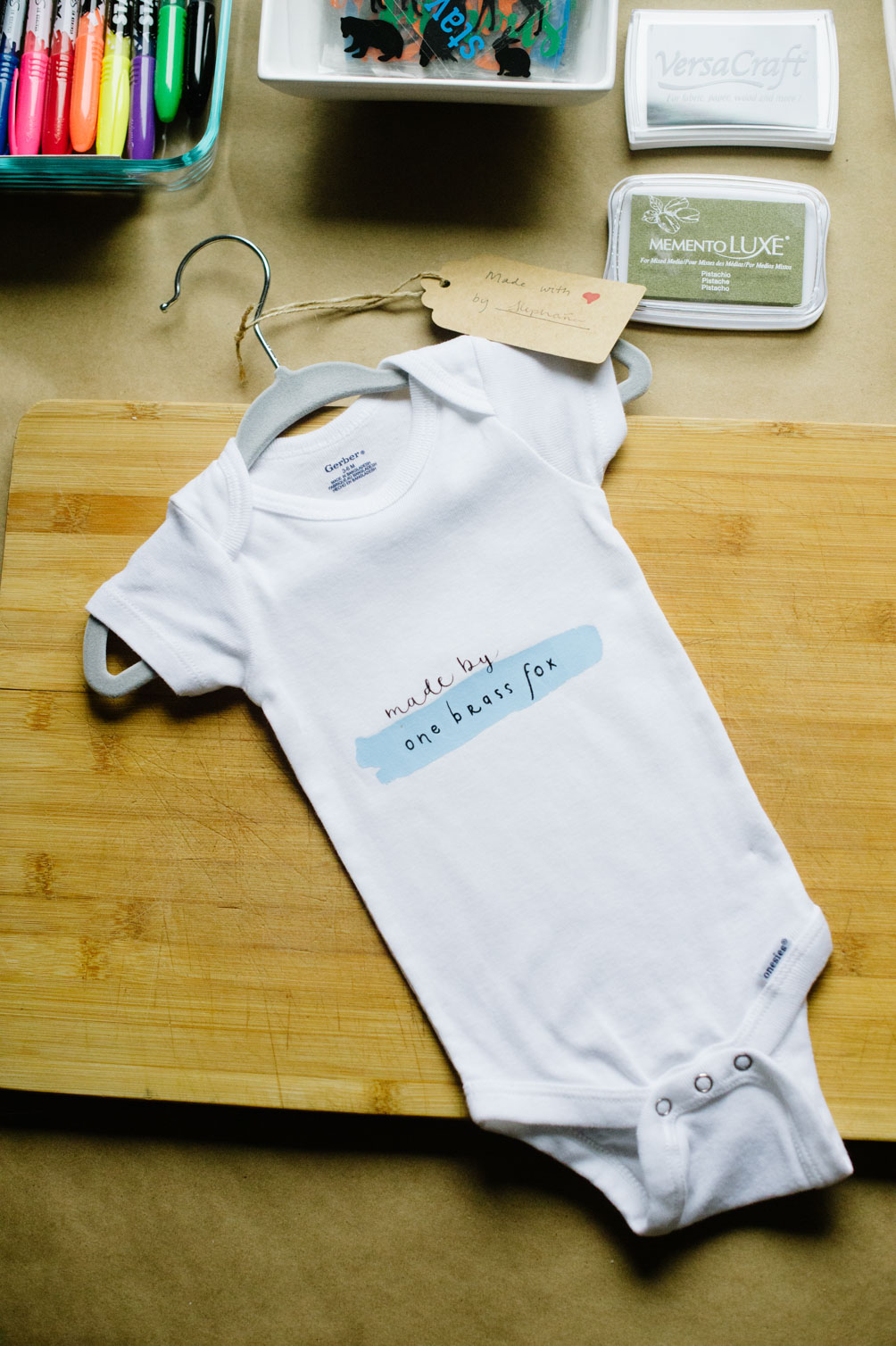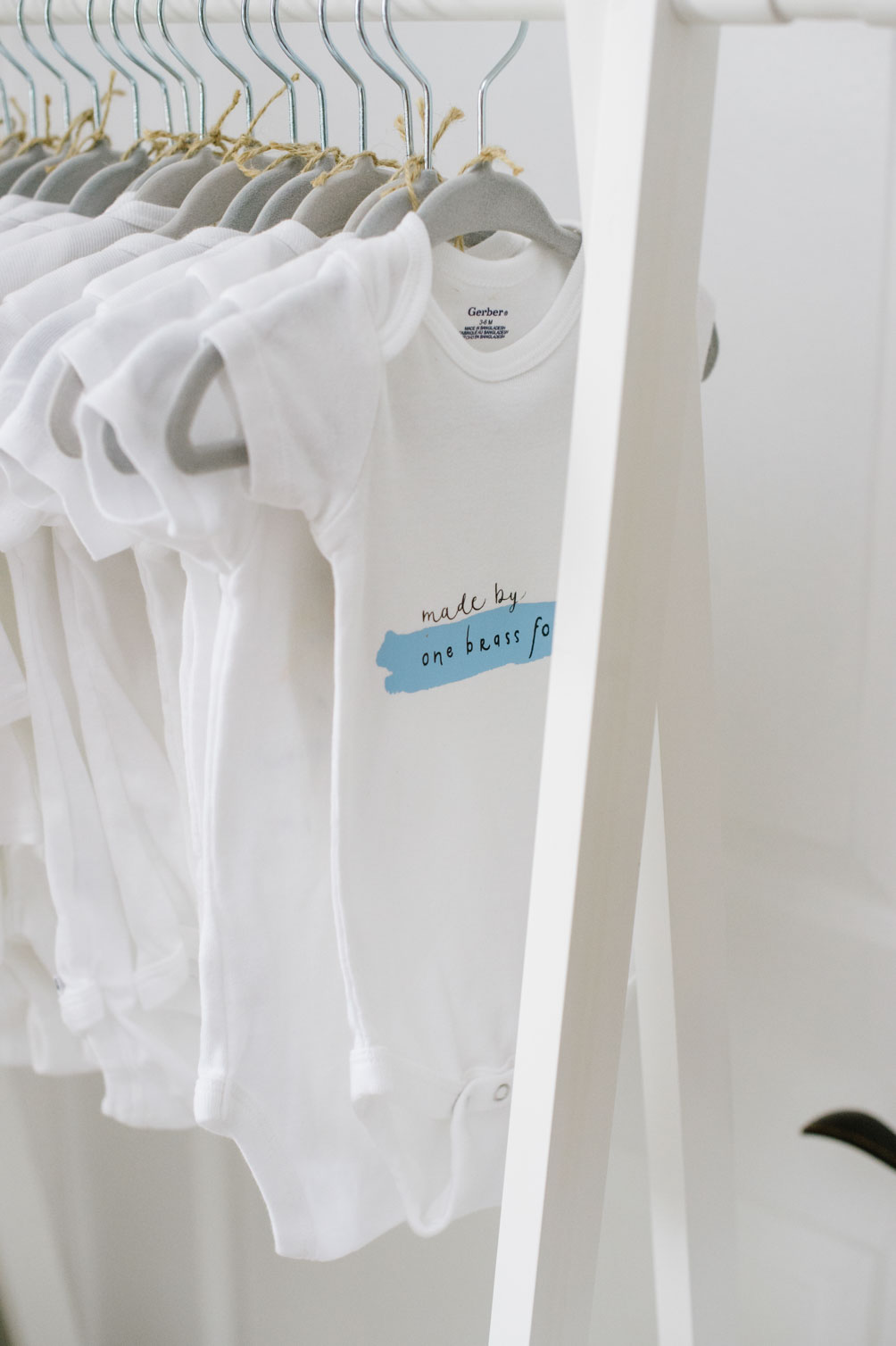 I'm personally not a fan of games at baby showers. So, in planning, Stephanie and I came up with the idea of a onesie decorating station. We had stencils, markers, iron-ons and everyone had a chance to make their own. We'd then take a polaroid of each guest with the onesie so I can remember who made what and send them pictures once baby boy wears it. At the end of the afternoon, I picked a winning onesie and we gifted that guest a potted succulent.
photos by Katie Noble Photo