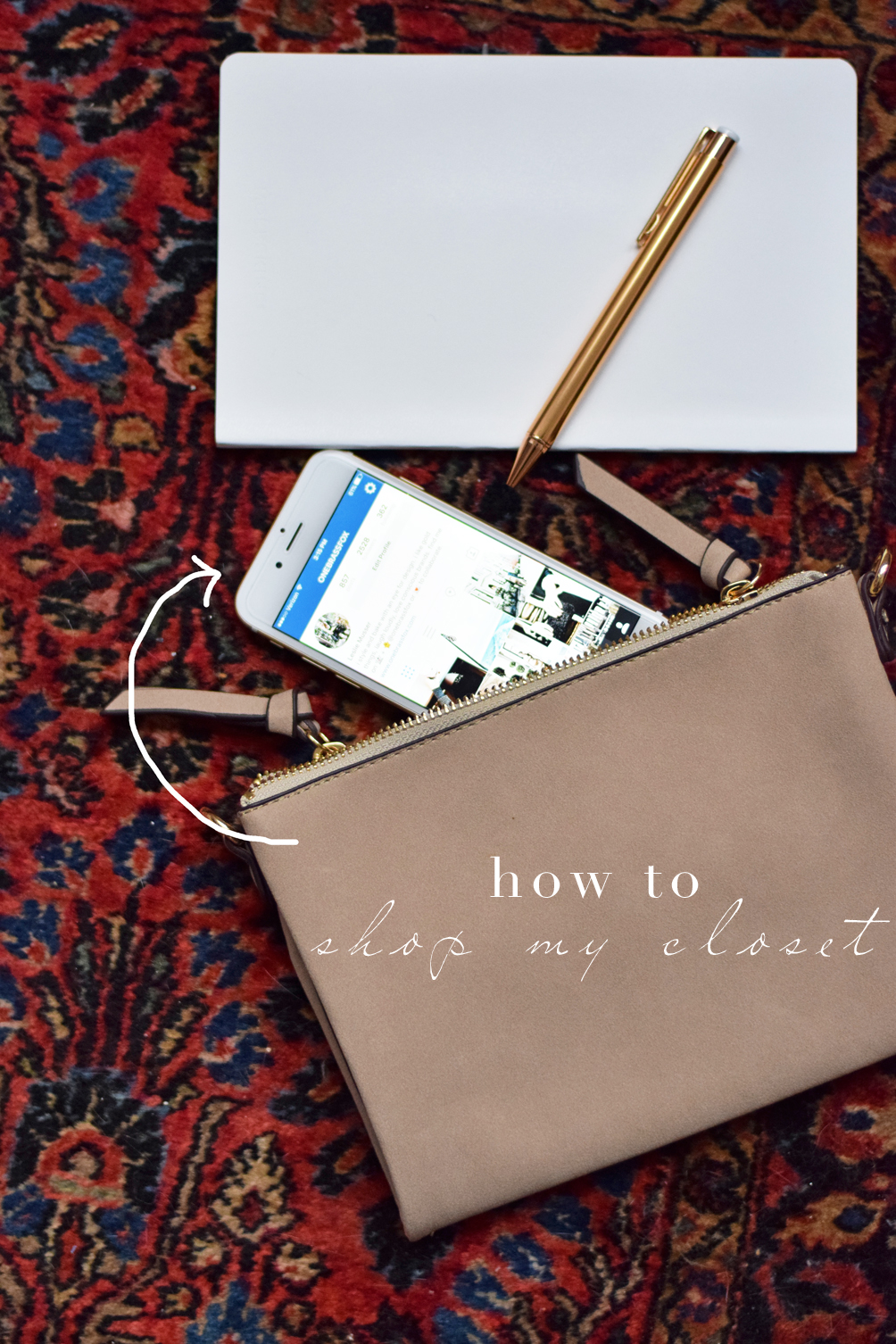 Just before the holidays, I was given a wonderful opportunity to work with the rewardStyle company. I'm ecstatic to be a contributor to their program as they made it incredibly easy for me to share my outfit details, favorite sales, and current cravings with you. If you've followed my Instagram over the past two months you've seen some liketoknow.it links at the end of each caption. I also snuck in an extra "Shop" page here on the blog. But with all the busyness of a new year, I haven't taken the time to break it all down (so, if you're confused or haven't even noticed any of these things, it's fully understandable and entirely on me). Well it's time to carpe that diem and show you how to shop my closet (plus some wishlist things). Maybe I'll count this as a solid resolution checked off my list.
---
what is it?
rewardStyle is a network offering style publishers the opportunity to seamlessly share their content with an audience and connect readers directly to product pages.
how I use it
In the spirit of transparency, I want to be clear that this program does offer commission from sales. As part of a business, it supports my ability to continue writing and producing content for one brass fox. But my reason for choosing this platform, specifically, is the ease of use across website and social media. It helps me answer your questions about my outfits and give style/gifting tips in a one-size-fits-all manner. And I'll never share or promote something in which I don't feel confident. So, while it may be a revenue stream, it's used only with the highest integrity (pinky-promise).
on my instagram
Any time I post an image with this sort of ending, "@liketoknow.it www.liketk.it/22Zq4 #liketkit," that means it's a shoppable post. So let's go over how that works
sign up with your email on the LIKEtoKNOW.it website.
return to my Instagram and double-tap the photo to like it
check your email for outfit details and shoppable links from that image
p.s. you can choose the frequency of emails. so if you don't want to have your inbox flooded, check the 'daily' or 'weekly' option to receive the LIKEtoKNOW.it details. personally, I choose the "asap" option simply because I'm impatient.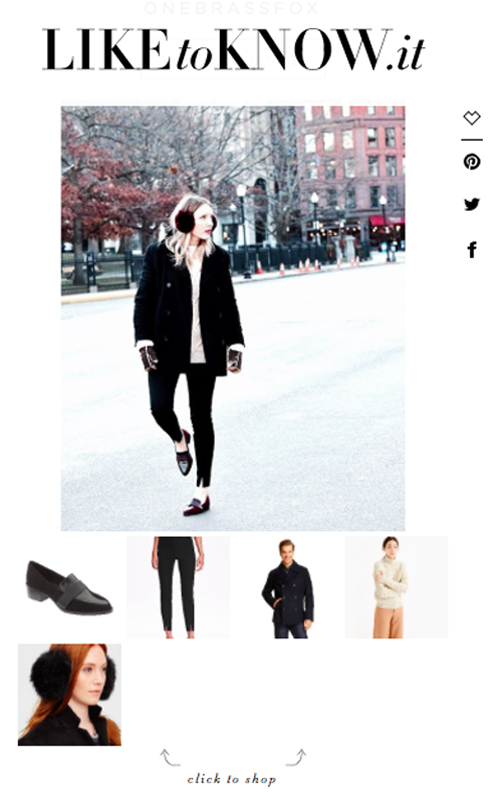 on my "shop" page
I call this my 'living list.' It's in the header section between 'ABOUT' and 'PRESS.' Whenever I see something I love whether for myself, for E, as a gift, or to add to our home, I put it here. Think of it as my shoppable Pinterest page. Around holidays and special occasions (hint: Valentine's Day), I'll get more specific and share some top items to buy your loved ones. Otherwise, it functions as "what I'm currently loving." And you can see it all in one page.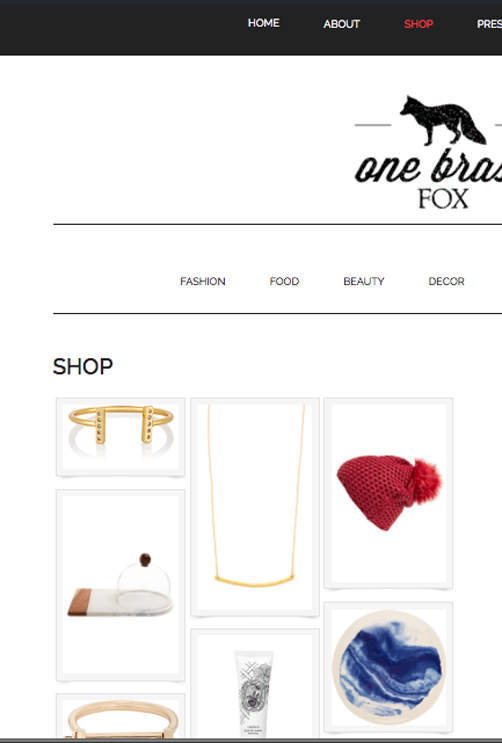 in my blog post
There are two places in each blog post to find what I'm wearing and shop the look. One, in the caption below my first image (when a word appears in red font, then it's clickable to that outfit detail). Two, in a widget at the bottom of the post. If I'm linking to exactly what I'm wearing, it'll appear in the image caption. If I'm also sharing similar products, those'll go in the widget. See? There's always a method to the madness.
---
Once again, I'm so grateful for your support. This endeavor would never be possible without the support of my readers. I hope this was informative and helpful as I'm excited to take a big step for one brass fox. If you have more questions or comments, please feel free to leave them below. xx