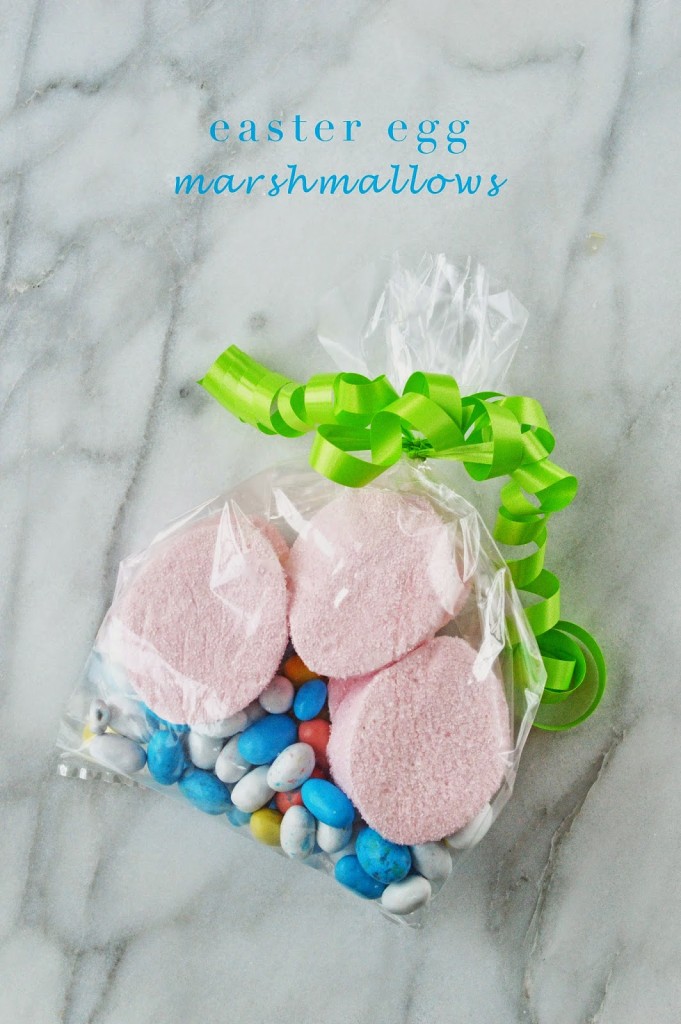 I have absolutely never understood the connection between eggs and Easter. For that matter, I also have no clue where the big bunny fits in. But nonetheless, the connection is made and this little treat bag offers a sweet send-off for guests, young and old. This was my first time making marshmallows, so I did a fair share of research beforehand. I pulled the best of what I liked from a few sources and crafted my own recipe. See full details below.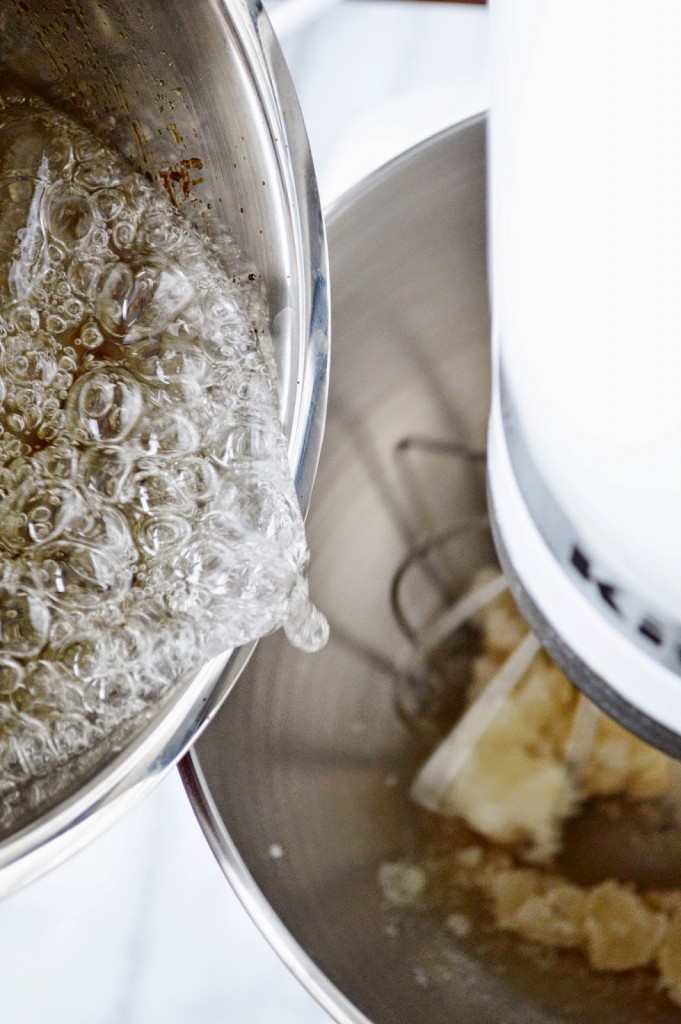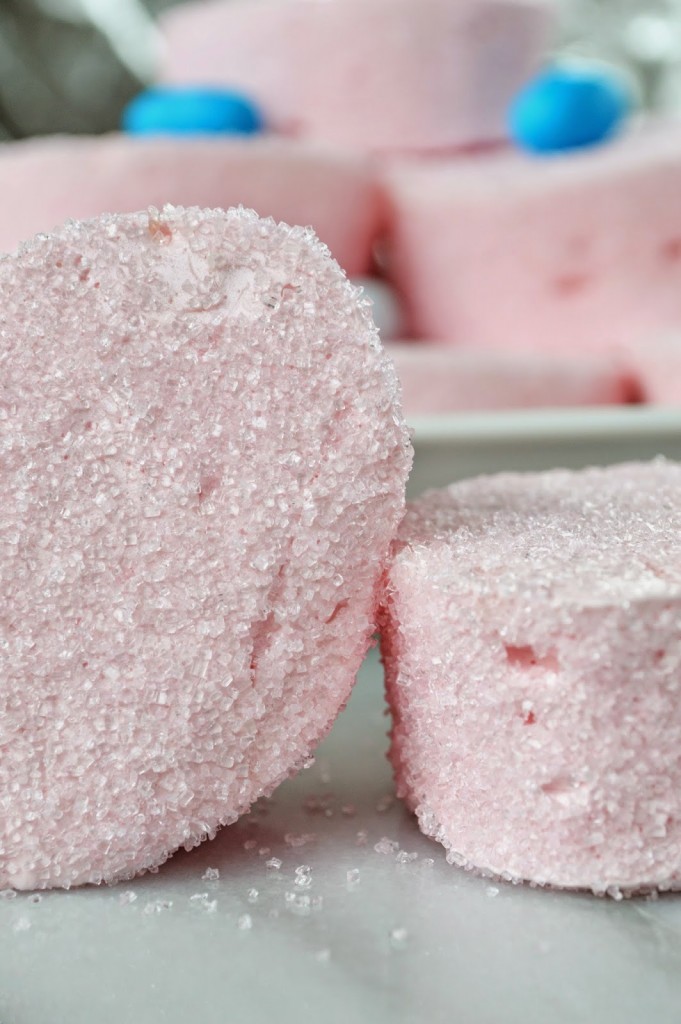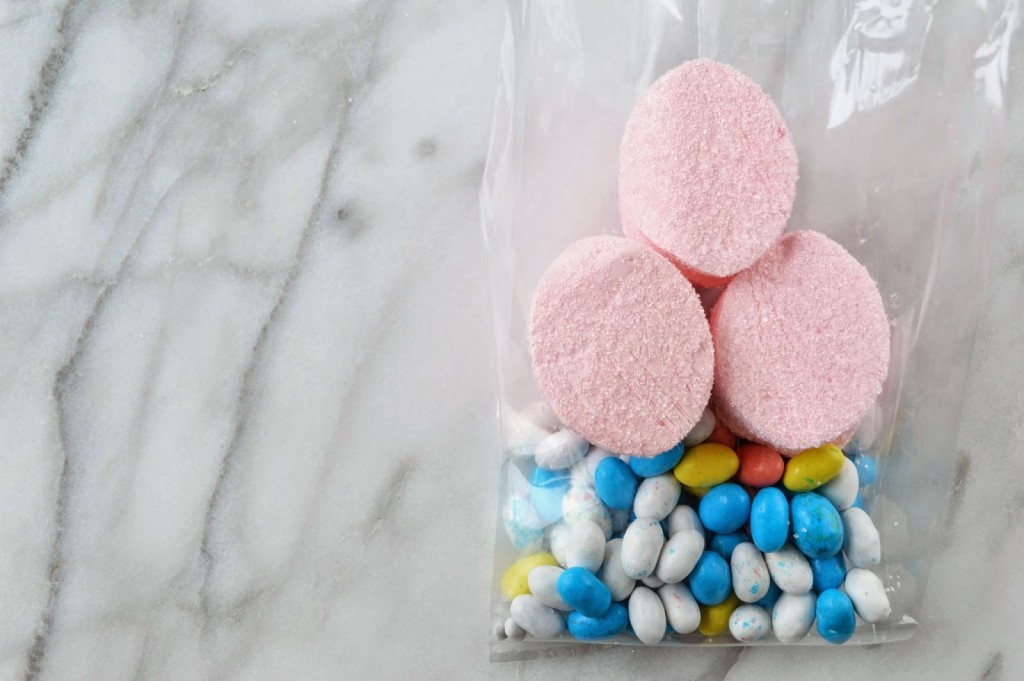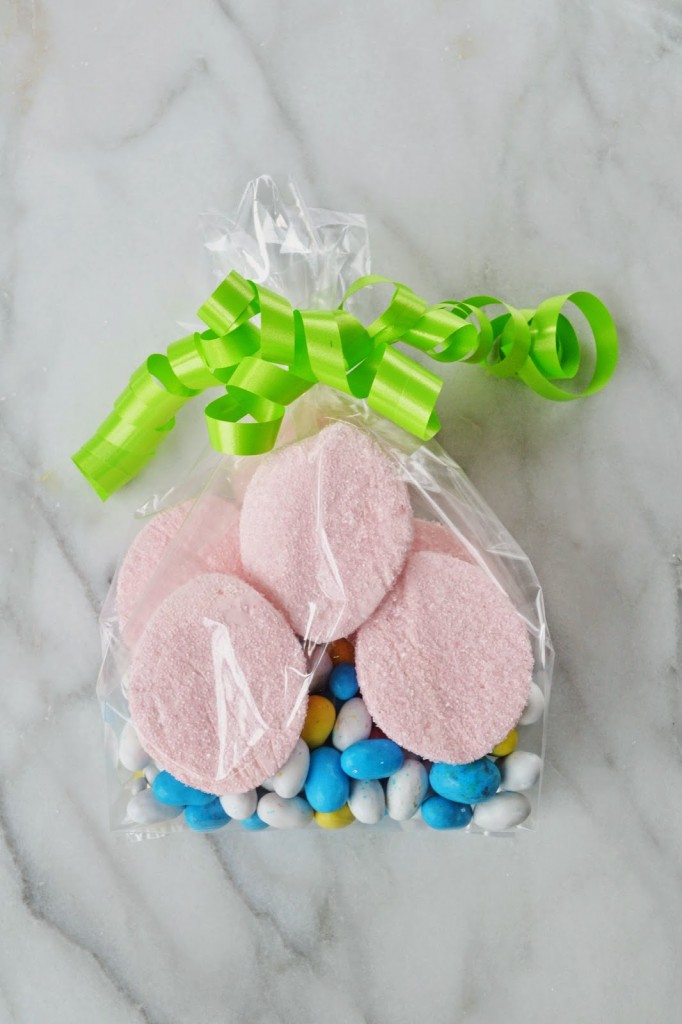 Ingredients:

2 1/2 tablespoons unflavored gelatin
1/2 c cold water
1 1/2 c Sugar
1 c light corn syrup
1/4 tsp salt
1/2 c water
2 tbsp pure vanilla extract
Directions:
1. Combine unflavored gelatin and 1/2 cup cold water into the mixing bowl of a stand mixer, let sit for 30 minutes.
2. In a small saucepan, combine granulated sugar, corn syrup, salt and the additional 1/2 cup of water. Place over low heat, stirring constantly until the sugar has dissolved.
3. Increase the heat to high and boil mixture, without stirring, until it reaches 244°on a candy thermometer (approximately 12 minutes).
4. With a stand or hand-held mixer on low speed, slowly pour the syrup mixture into the gelatin.
5. Increase the speed to high and beat until the mixture is very thick, white and nearly tripled in volume (approximately 15 minutes). Add the vanilla and beat to incorporate.
6. Line a 9×13 pan with plastic wrap. Spray with cooking oil.
7. Pour marshmallow mixture into pan. Spray your hands and pat the mixture down until evenly distributed.
8. Place in fridge for at least three hours (up to 24), until firm.
9. Remove the marshmallows from the pan and place on parchment paper or cutting board.
10. Press cookie cutter firmly into marshmallow and remove the cut out mallow.
11. Roll mallow in colored decorating sugar. Repeat until all mallows are coated.
12. Wrap and gift these delicious easter bites.