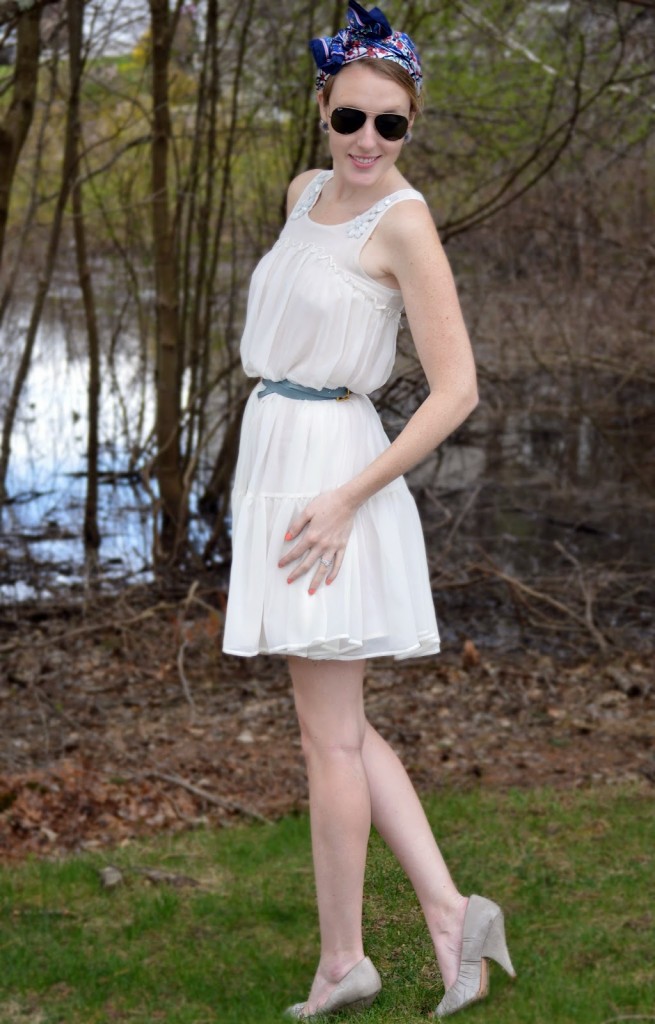 [H&M Conscious Collection dress (shift option), J.Crew belt, Vince Camuto heels (currently craving these), Anthropologie earrings (newer version), gifted Turkish scarf, Asprey purse, Ray Ban aviators]
I love everything about H&M Conscious Collection, old and new. This dress comes from a past collection but it holds a dedicated spot in my wardrobe. The layers have this dreamy quality that offers sweet movement. The jewels at the neckline give a modern embellishment that takes the place of a necklace.
I'm also very into trying new headwear trends this season. My parents recently returned from a vacation in Istanbul and gifted me with this Turkish silk scarf. The fabric is butter soft and the pattern delightfully bright. Wrapped around a few times and tied in a double knot, this accent piece is my trend experiment for the week!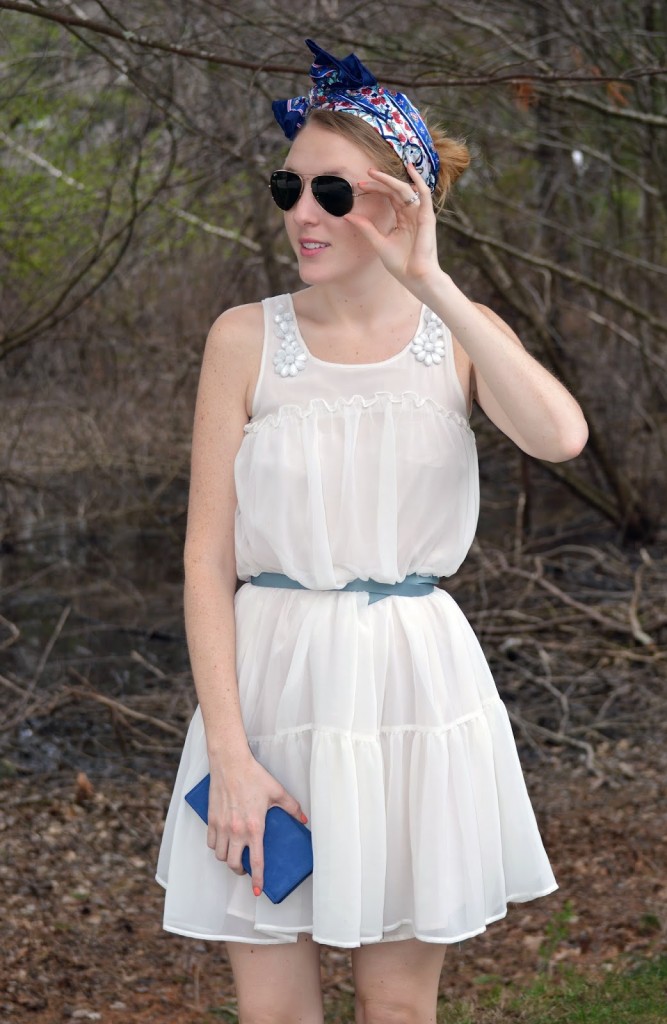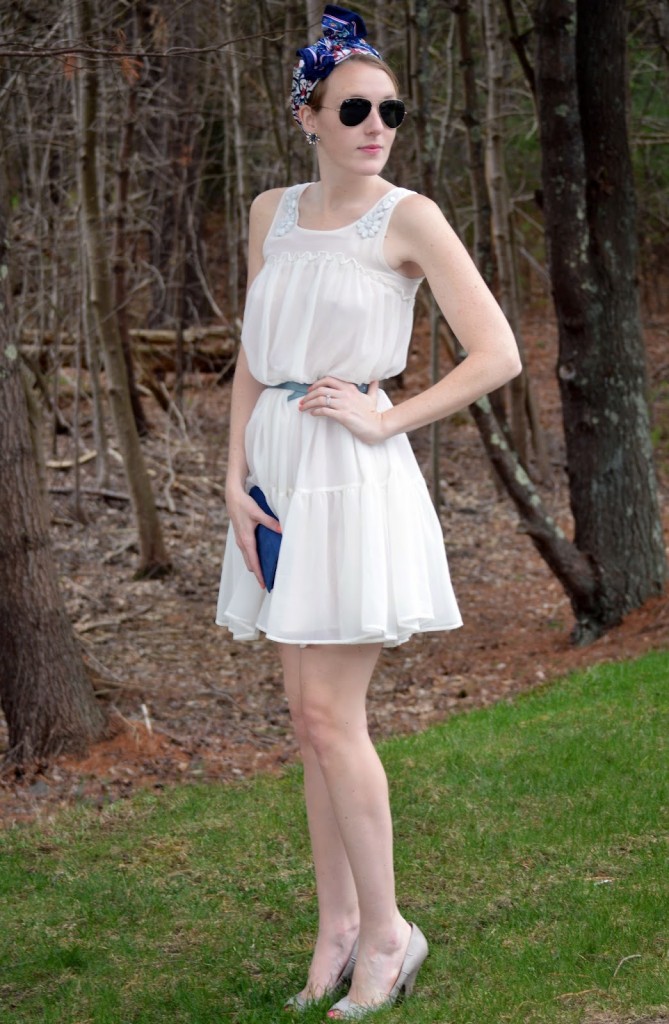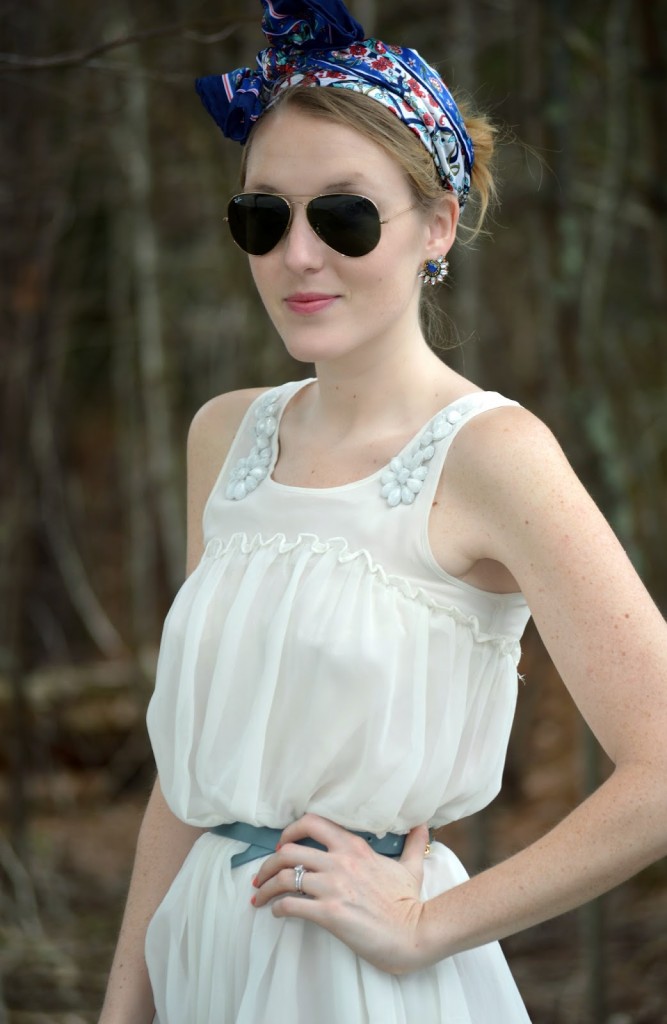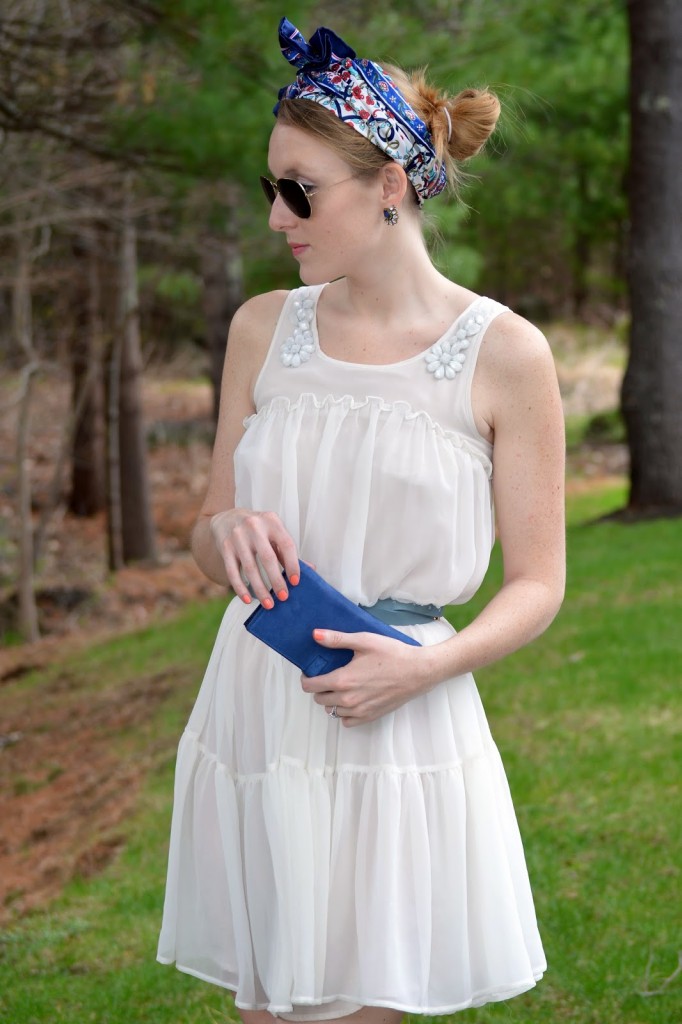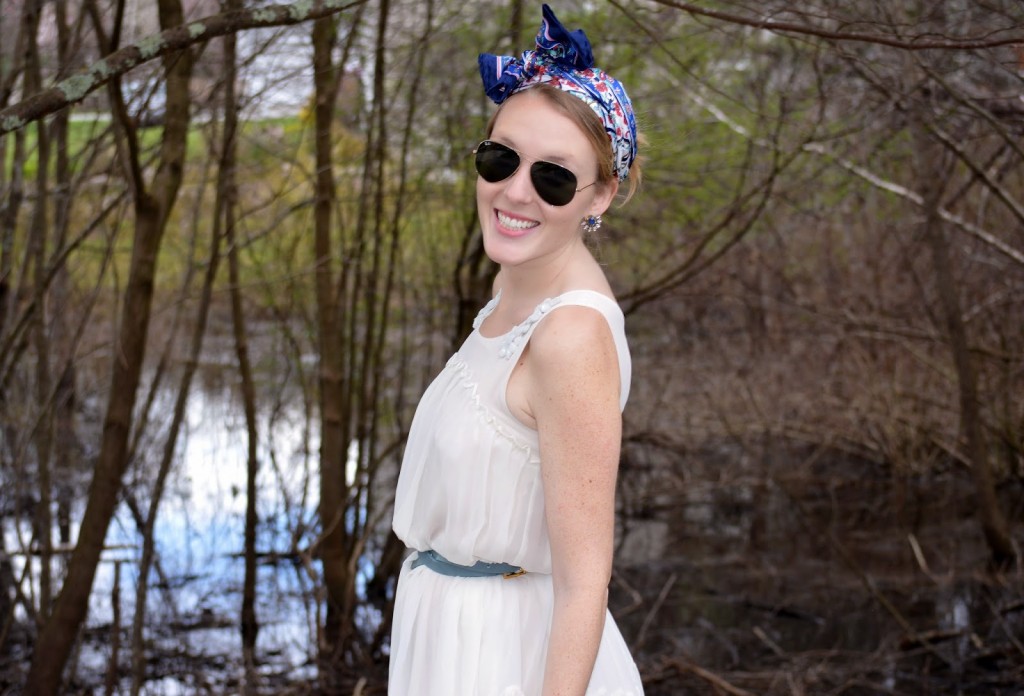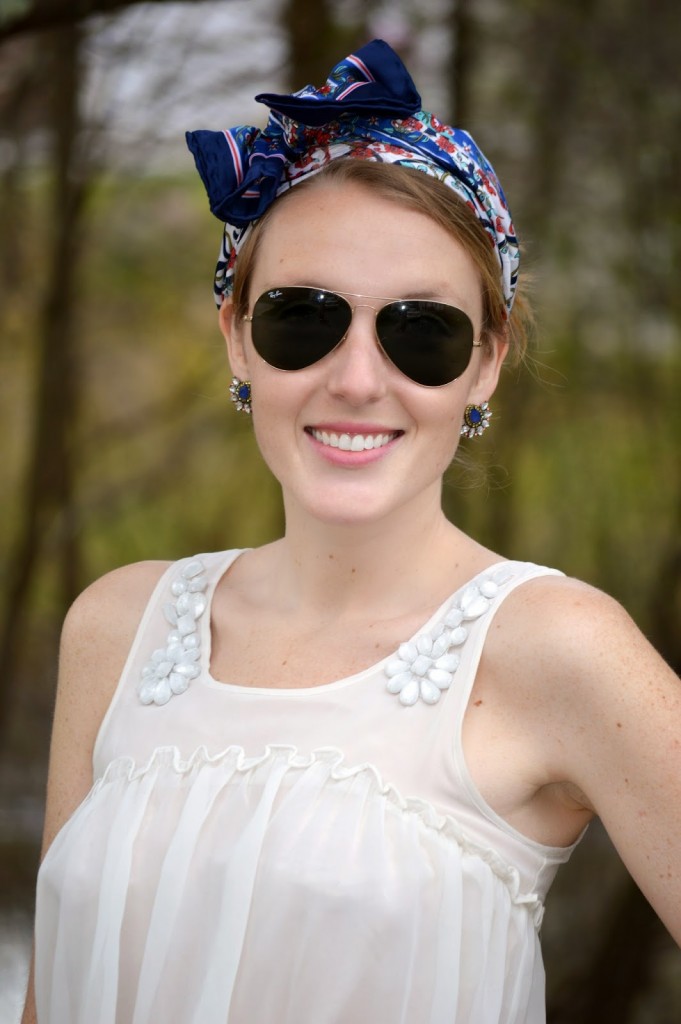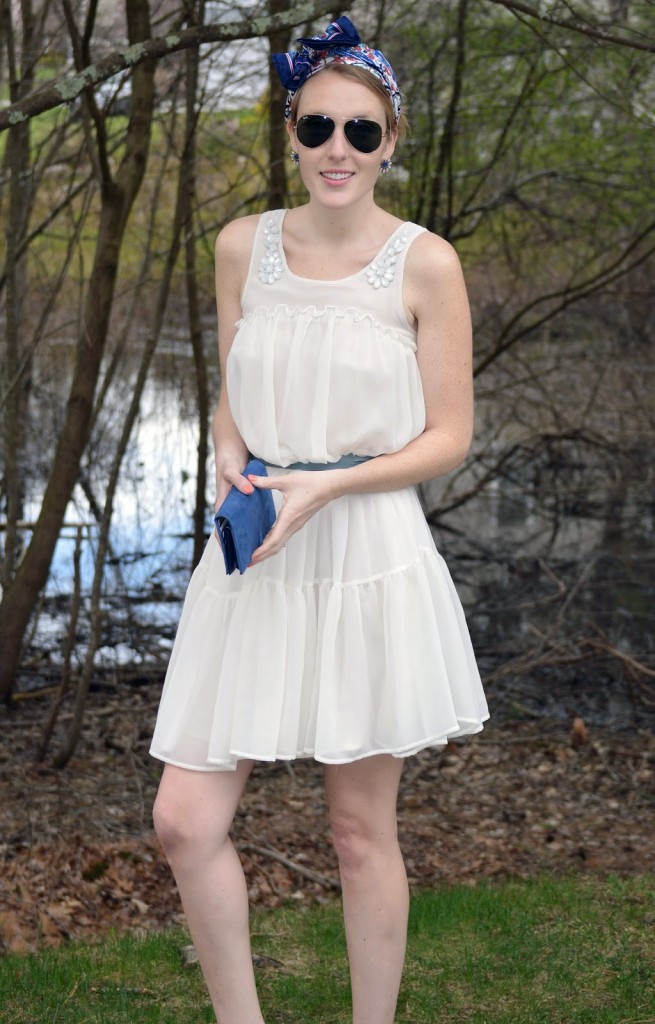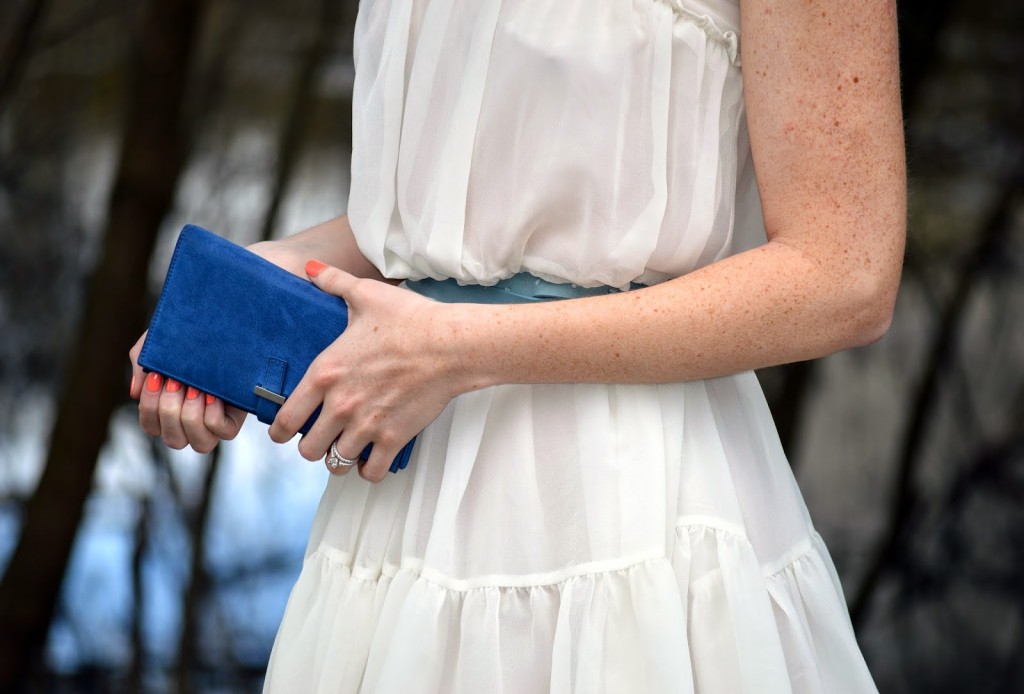 shop similar styles