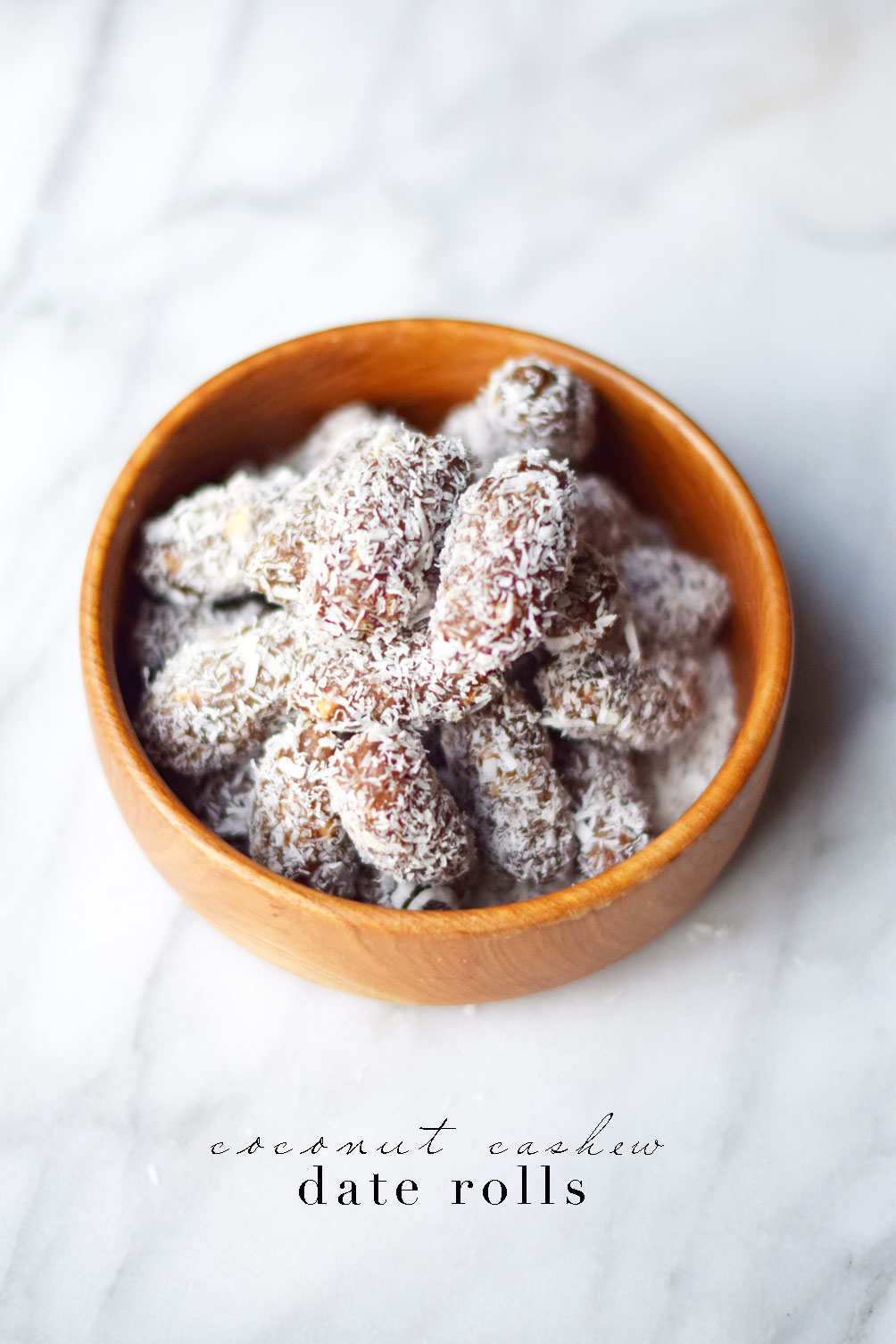 It's not every day that I can put healthy ingredients into dessert form and get E to buy it. But today is that day. These coconut cashew date rolls are the best of both worlds. They have no added sugar yet the dates offer that sweet element to complement saltiness from the nuts + nut butter. One recipe makes a large enough batch that we kept them in our fridge as evenings snacks for over a week. See full details below.
---
Ingredients
14 large soft Medjool dates, pitted
2 Tablespoons/30g raw cashew butter (I used almond butter instead)
2 Tablespoons/30g coconut oil (at room temperature)
The seeds from half a vanilla bean
A good pinch of sea salt
¼ cup/28g raw cashews , finely chopped
Unsweetened shredded organic coconut for rolling
Directions
Place dates, cashew butter, coconut oil, vanilla bean seeds and salt in the bowl of a food processor and pulse until smooth and mixture starts to come into a ball.
Stir in chopped cashews and place in fridge to firm for 10 minutes.
Using lightly greased hands roll date mixture into a long rope and cut into bite sized pieces.
Place shredded coconut in a shallow dish and roll each date log completely in the coconut.
Serve immediately or place in fridge to firm and enjoyed chilled. Date rolls with keep in an airtight container in the fridge for at least 2 weeks.