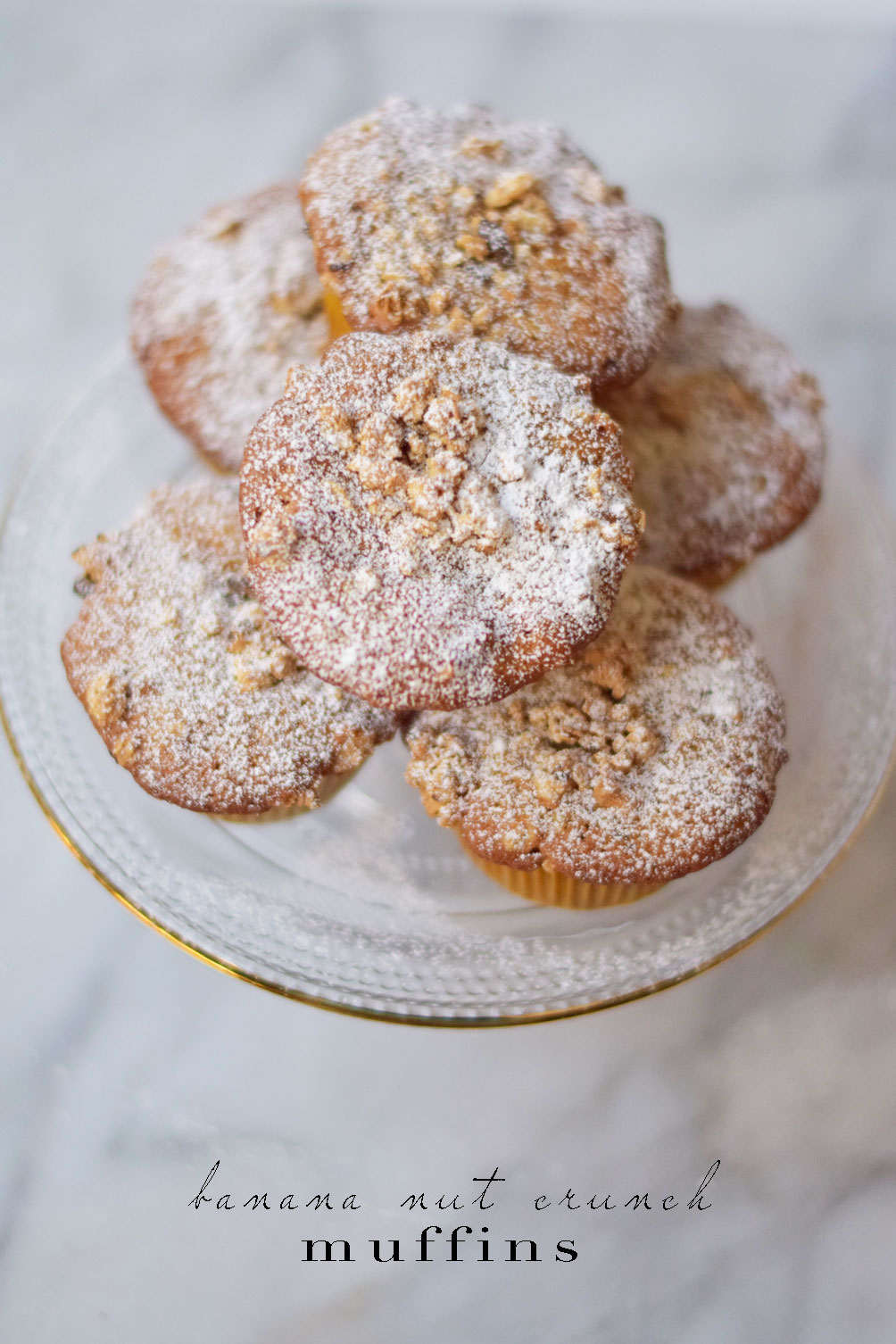 When I want E to wake up early on a Saturday morning there usually has to be some food incentive. Whether that's a meat lover's omelet or visit to the donut shop he wants some reason to roll out of bed. But I recently discovered this make-ahead recipe to save us those negotiations. Although they don't look terrifically special, these banana nut crunch muffins are out-of-this-world delicious. They combine great texture with bursting flavor. Plus, sneaking protein granola into the mix pumps up the health factor ever so slightly. So for sunrise snacking they've become a favorite. See full recipe details below.
---
INGREDIENTS
1 ½ cups all-purpose flour
1 cup sugar
1 tsp. baking powder
½ tsp. baking soda
¼ tsp. salt
4 oz. (1 stick) unsalted butter, melted and cooled
1 egg
¼ cup + 2 tbsp. milk
1 tsp. vanilla extract
½ cup mashed ripe bananas (1 medium banana)
½ cup diced ripe bananas
½ cup diced walnuts
½ cup granola
½ cup sweetened shredded coconut + extra for topping (I used extra granola instead of coconut because E doesn't like the texture)
DIRECTIONS
Preheat oven to 350 degrees. Line a 12-cup muffin tin with paper liners.
In the bowl of an electric mixer fitted with the paddle attachment, combine flour, sugar, baking powder, baking soda, and salt.
Add the melted butter and blend.
Add the egg, milk, vanilla and mashed bananas to the flour-and-butter mixture and mix well.
Fold the diced bananas, walnuts, granola and coconut into the batter.
Spoon the batter into the muffin cups, filling each ¾ full. Top with extra coconut, if desired.
Bake 24-26 minutes, or until a toothpick inserted into the center of muffin comes out clean.
Allow to cool in the pan for 10 minutes, then transfer to a wire rack to cool completely.