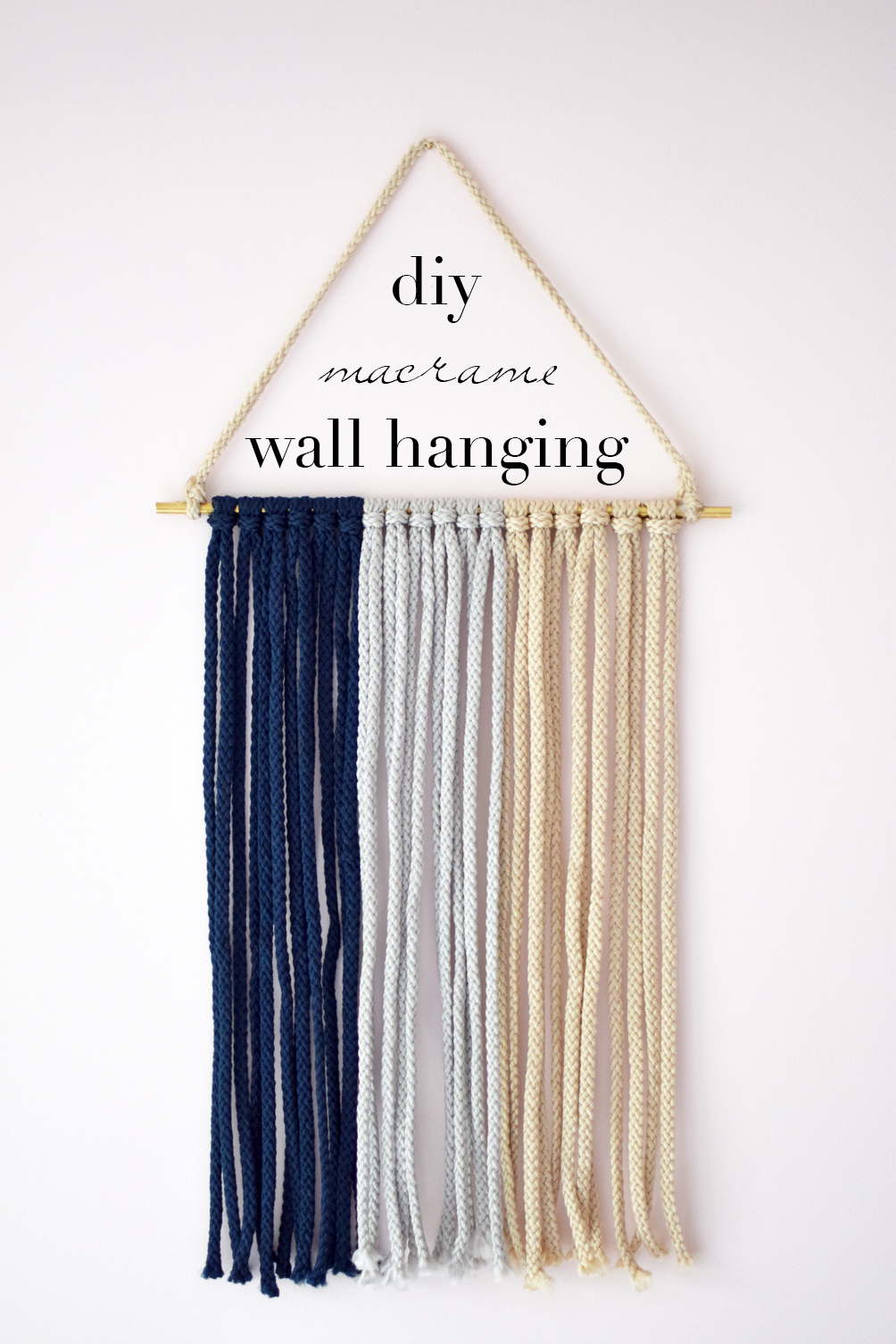 A while back I had the pleasure of sharing this DIY macrame wall hanging with Darling Magazine. I've always admired the people that can create super intricate designs. But I had to start somewhere. So whether your living space is boho chic or sleek and modern, macramé is a décor trend that's suited to any interior. This simple update brings great texture and life to any nook, cranny, or empty wall. Today it's all about a super basic version that's cost effective, easy to make, and creates a gorgeous statement.
Supplies
yarn in choice(s) of color (shown here is 6mm cord)
brass pipe (shown here is 12in. long)
cardboard
Directions
cut cardboard to the desired length of the wall hanging
wrap yarn loosely around the cardboard six full times then cut all the loops at one end of the cardboard. this will give you six pieces that are equal in length and therefore easier to work with.
repeat with additional colors (if only using two or one colors, double/triple the number of times it's wrapped around the cardboard so that you end with eighteen pieces of yarn).
fold one piece of yarn in half to create a loop. wrap around the brass pipe and pull the two ends through that loop. be sure the knot is tight at this point.
repeat with remaining pieces of yarn, alternating colors as preferred.
when all yarn has been tied around the pipe, cut one additional piece from which the brass pipe will hang. the length of this piece depends on where/how it will hang.
tie one end of the yarn around each end of the pipe. secure with a hot glue gun and make sure all frayed edges are glued down as well.
hang and marvel at the masterpiece!