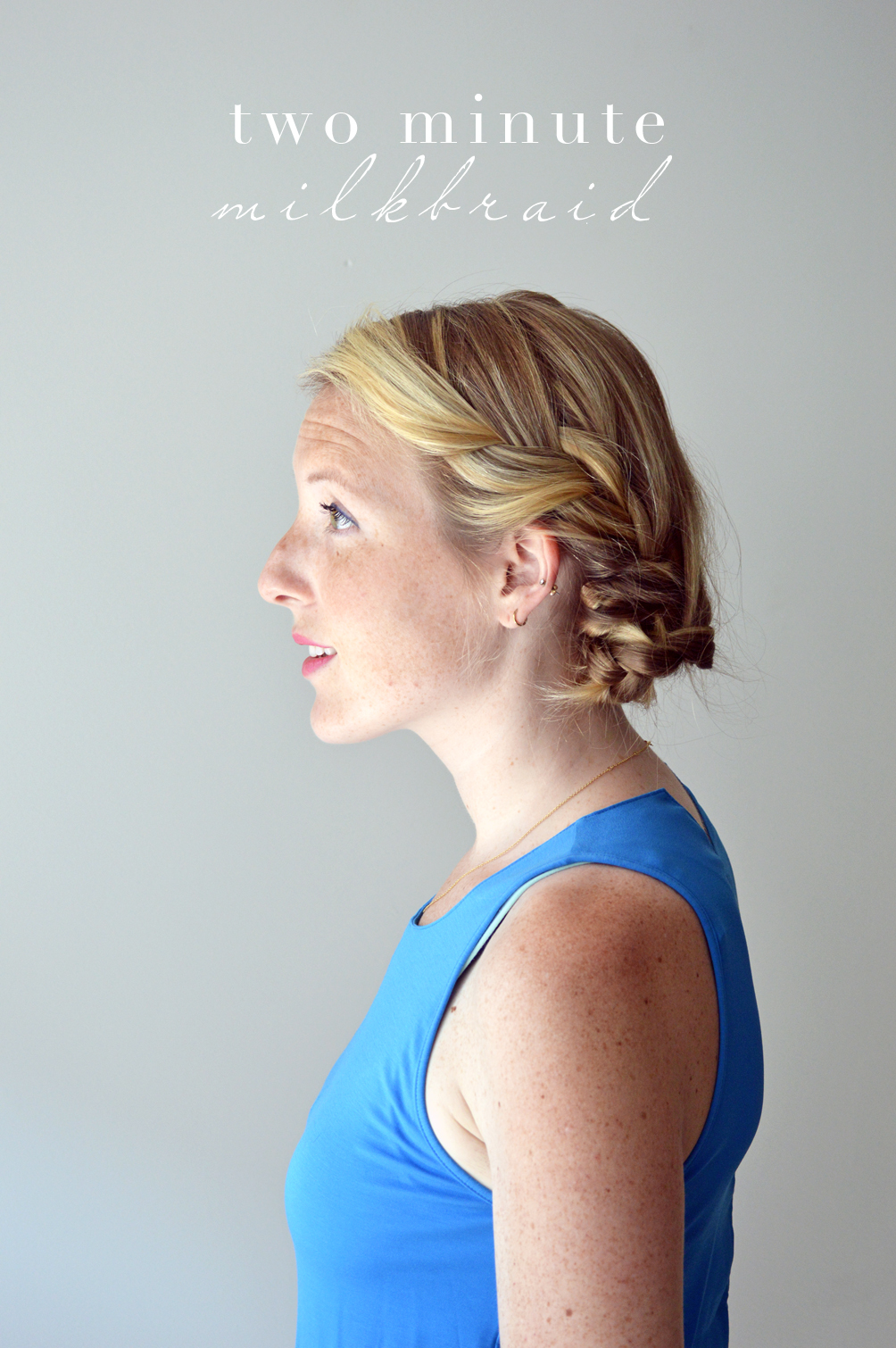 I'll be honest with you: if you don't already know how to do a French braid, this title is a lie. It will take some time to learn that part. But if you're familiar with the braiding world, say hello to this low-effort, high-impact summer hairstyle. It's just three steps. Seriously, three very easy steps that turns into a two minute milkbraid look. And before this, I'd never jived with the idea of Dutch braids or anything similar. I worried the style would require lederhosen and a sweet rendition of "The Hills Are Alive.". But the outcome was far removed from my Sound of Music fear. I loved getting the hair off my neck on a hot day yet still looking polished. I kept this one quite clean and tight but may test out a looser, more relaxed vibe for the next go-around. See the steps below!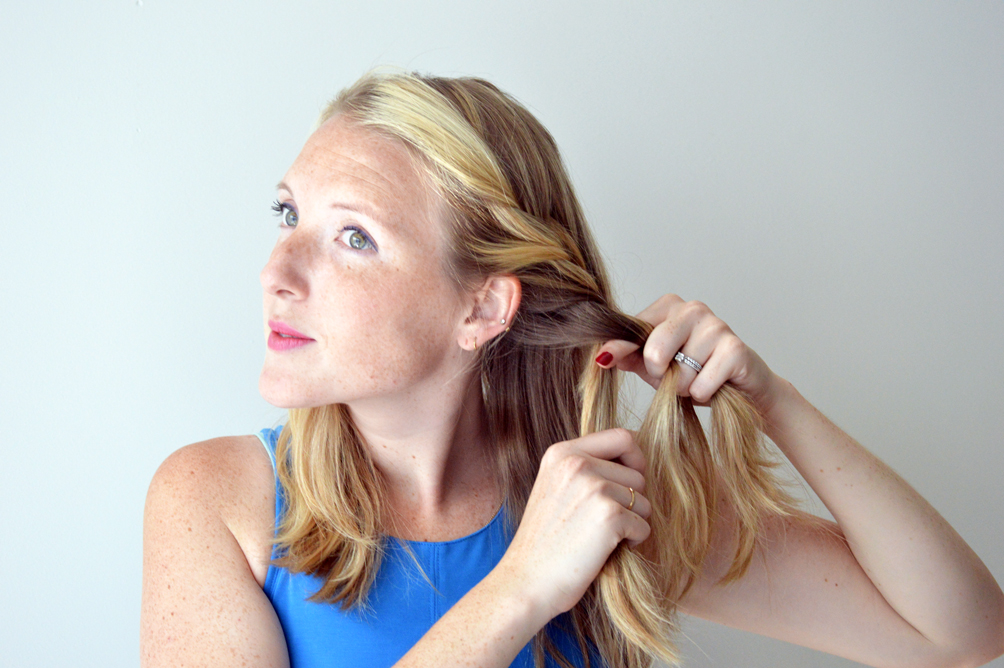 one: part your hair along the normal line and braid one side into a normal french braid. secure with an elastic.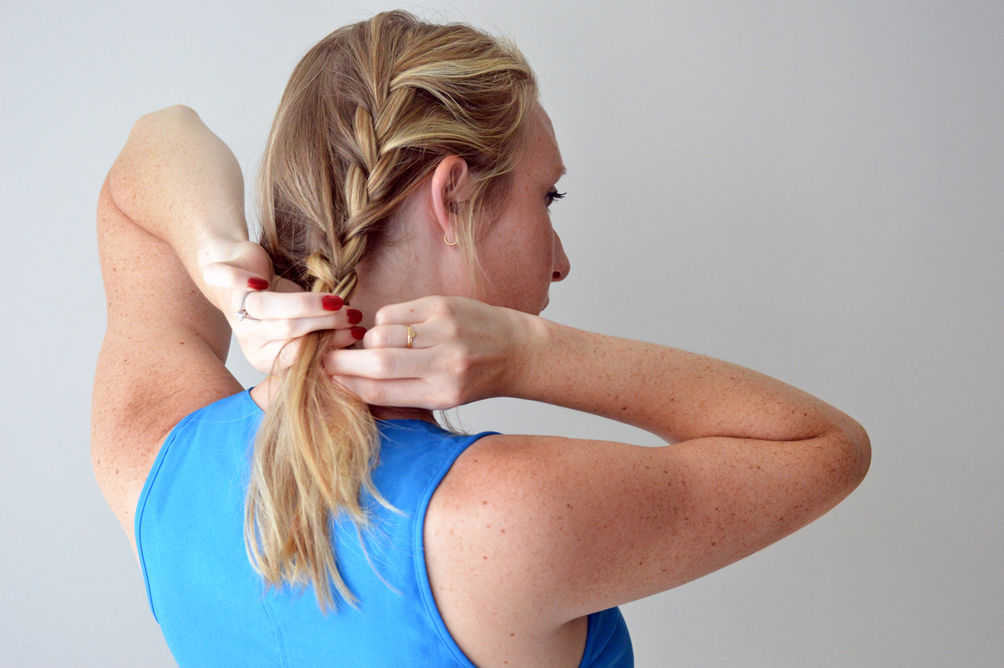 two:  braid the other side. secure with an elastic.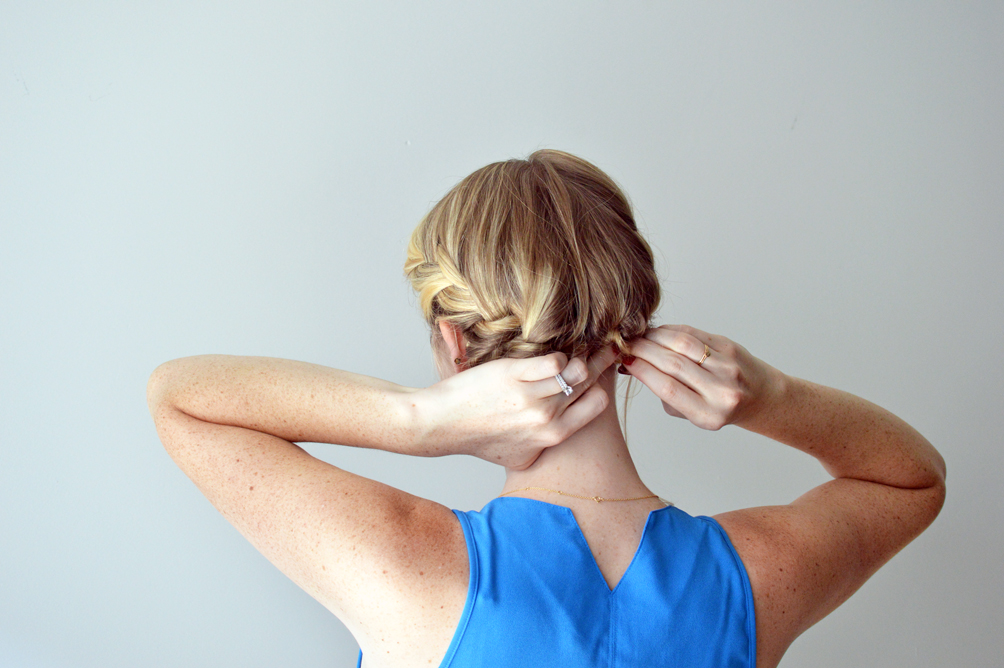 three: pin both braids at the nape of your neck with bobby pins. finish with hair spray.
Check out Hot Beauty Trends You Can Pull Off This Summer (Promise)

by Leslie Musser at Mode