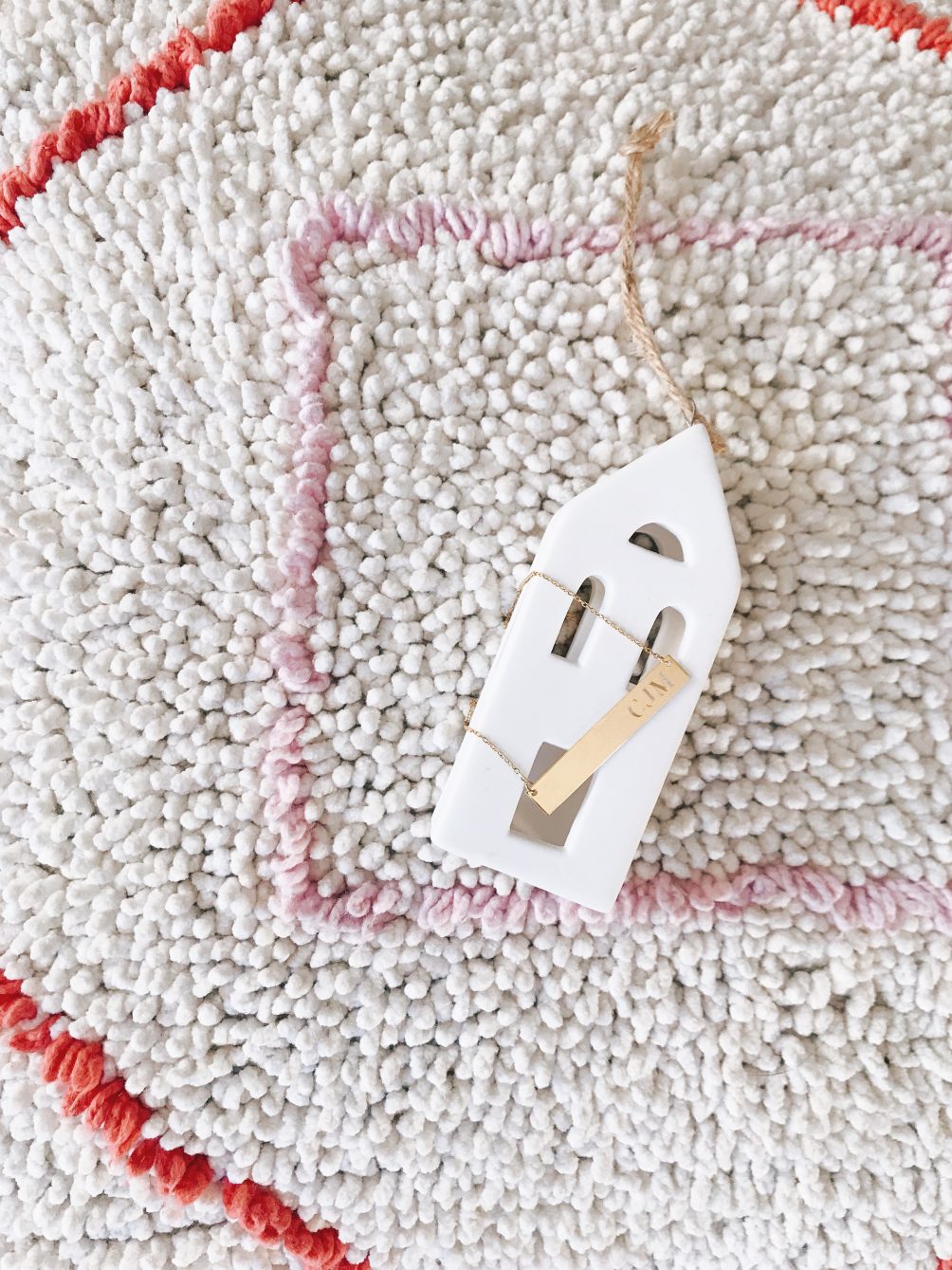 Drumming up a list of all the new experiences that come with motherhood would be impossible. I've been functioning on less sleep, doing more laundry, and googling things like, 'how do I know if my baby has diarrhea.' It's certainly not all glamorous but even the hint of a smile on Colton's face makes everything worthwhile. So recently I wanted to reflect on anything that genuinely surprised be about being a mom. I came up with this list of three things. While they're not monumental in any way, I don't know that I could have grasped their reality before having a baby.
no mental holiday
It's gradually hit me over the last eight months that my brain can never (ever) turn off. Even if Colton is being babysat by my mom or taking a long peaceful nap while I work, he still occupies so much of my mind. There's a constant stream of thought about whether he's healthy, how much he's eating, what quality of sleep he's been having. This may sound neurotic but I'm not sure I have a choice. It's like my brain no longer belongs to me. I have this tiny human to keep one mental eye on.
The first time I noticed this was on Thanksgiving. In any other sense it was a normal family holiday–we gathered at my parents' house early in the morning, grazed on appetizers, and pieced together a delicious late-afternoon meal. I've done this 27 times now, so it's almost routine. Yet this year I was constantly distracted. Even knowing Colton was safe as well as happy, I still felt that tug to 'check in' with him. Whether it was a diaper change, drool swipe, or nursing session, I couldn't stay entirely focused on Thanksgiving. While I'm sure this is a bit of 'first time mom' syndrome, I recognized the principle to be the same: my mind is not (solely) my own now. This baby has taken a slice of it, but I wouldn't have life any other way.
the sacrifice isn't real
Beginning during pregnancy, there are a lot of things moms sacrifice. Their body is first on the list as it's literally given over to babydom for about ten months. Then, once baby is born, it's about nursing and feeding and changing (over and over again). I've not gotten very far past this stage personally, but I imagine we could drum up pages upon pages of other ways moms sacrifice.
Throughout pregnancy, I definitely received 'warnings' about how my life would change. Everyone wanted to be the one to tell me how dramatic this next chapter was going to be. And, for the most part, they were right. I've temporarily given up certain passion projects, nights out with friends, and sleep. But, what I wasn't aware of, was that none of it feels like sacrifice.
As cliché as I may come across right now, it's just plain normal–wonderful, draining, rewarding normal. I worried about feeling resentful toward Colton. I feared it would seem like he took away parts of my life. In reality, he's enlarged our world to the point where none of those activities (or lack thereof) feel like burdens. Yes, some days remain more challenging than others, but I'd never take it back. Watching him grow, learn, and develop is reward enough.
bless you, moms
In my vlog about things I learned during pregnancy and labor, I mentioned that it feels as though I've joined some secret club. It was like this whole new world opened that no one had ever told me about (good and bad). I had lots of surprises along the way. Now, some of those, I do wish people had told me (I'm looking at you, uterine massage). But I see now how other aspects would be challenging to describe.
I say all this because I've gained a tremendous amount of respect for other mothers. I look at my mom and see her as more of a Wonder Woman than I ever could have imagined. Not until I became a parent did I ever grasp this abandonment of self and total love for another. Colton's dependency on me is no walk in the park; but it's the most precious mountain I've ever climbed.
If you have kids, what surprised you about being a mom?