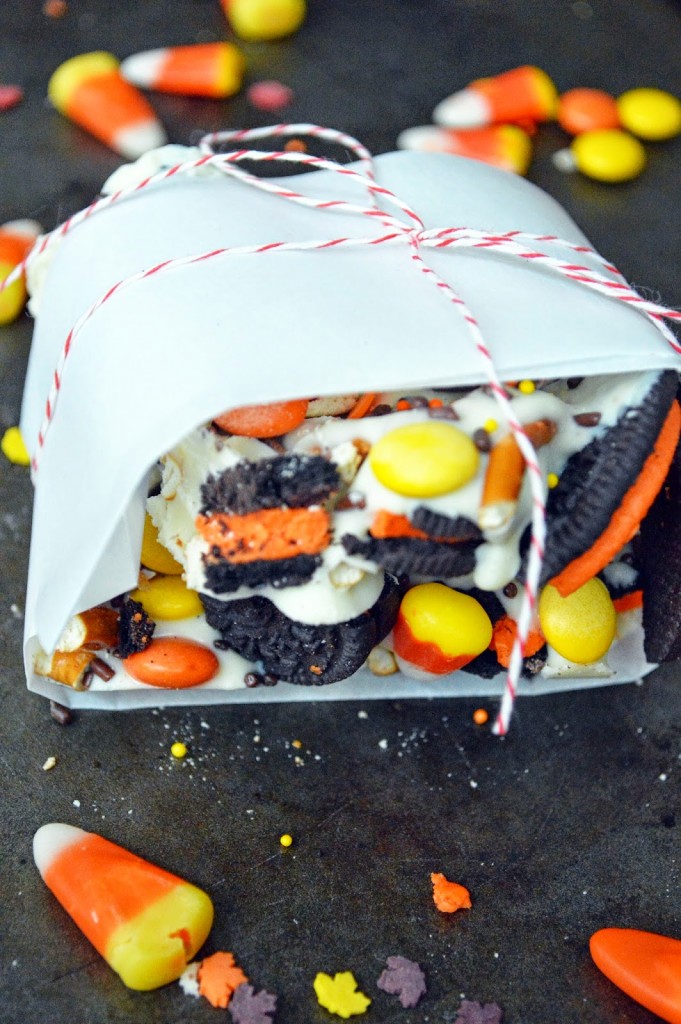 Growing up in our house, we did Halloween costumes quite last minute. I remember, one year, donning a princess dress and throwing on broken fairy wings. That was how I spent the evening as an angel. Even though I don't have plans for patching together some unseemly garb this year, I am well prepared in the baking department. This
Halloween Bark
recipe sparked my imagination for treat worthy of any sugar-coma-headache. See full recipe below.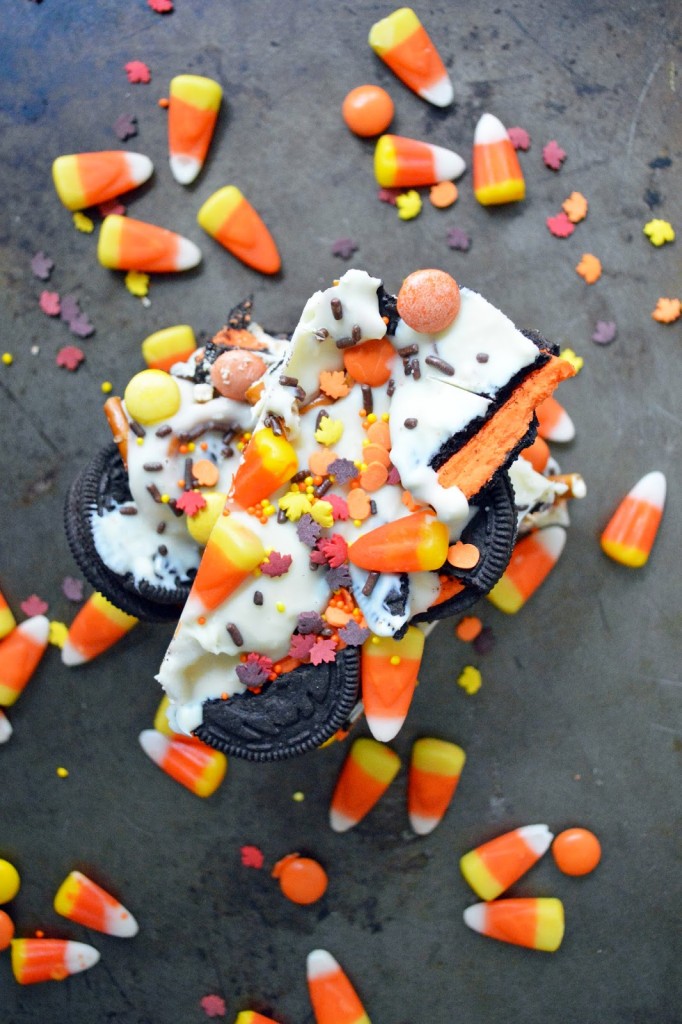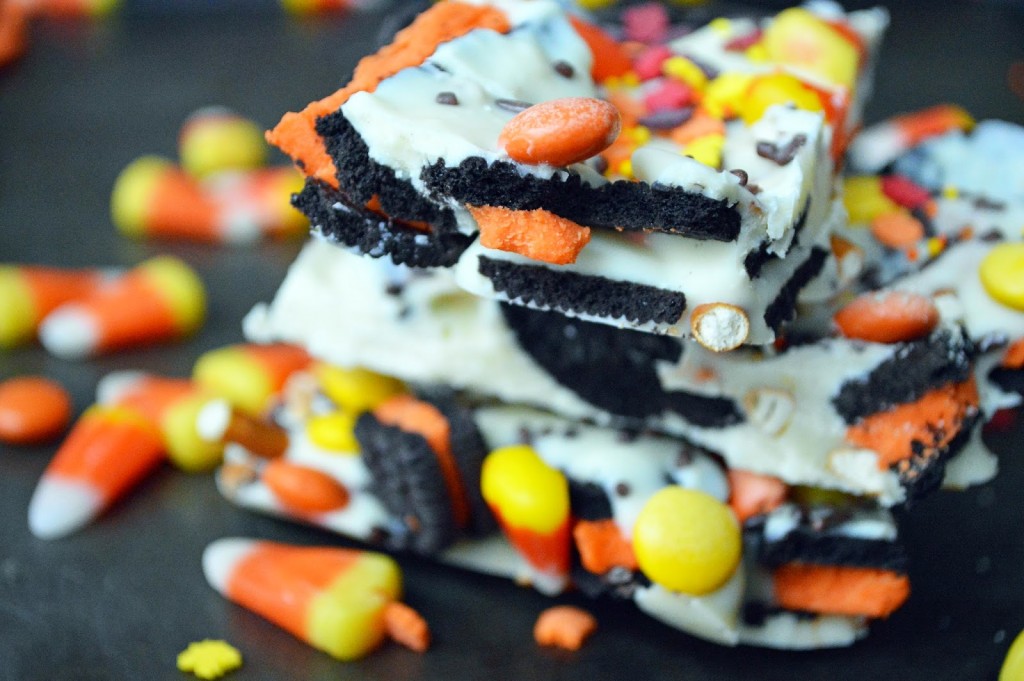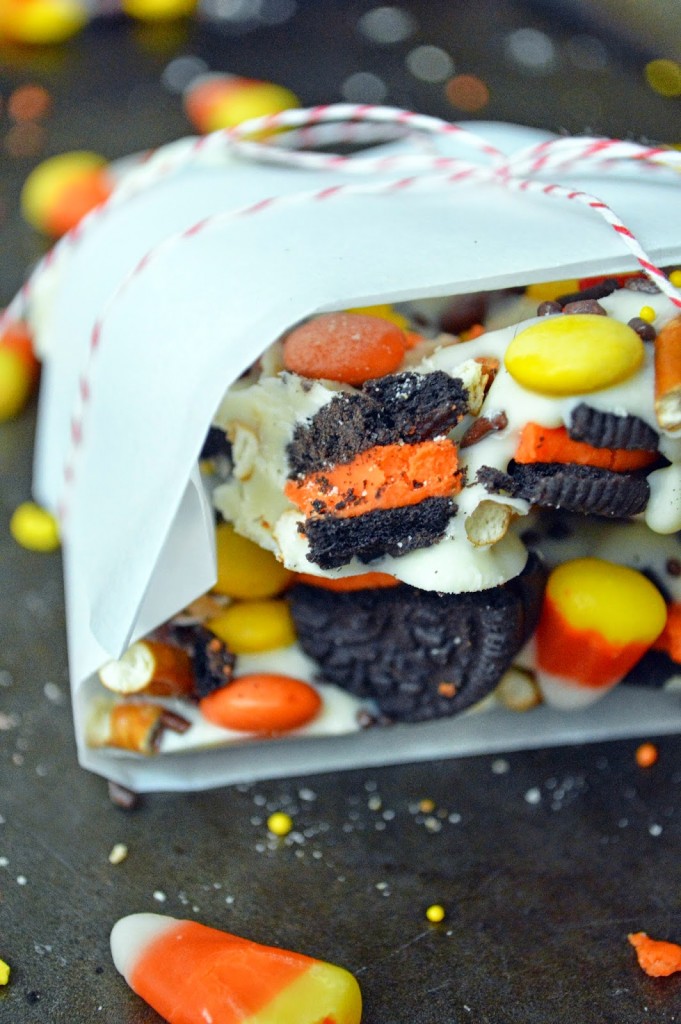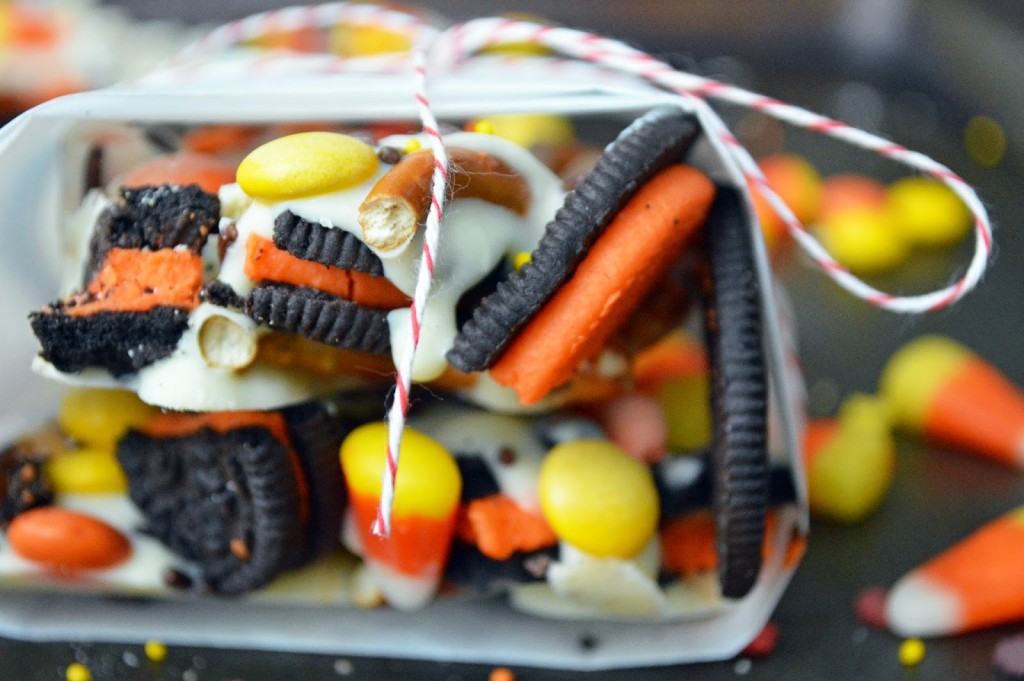 Ingredients
12-14 Halloween oreos, broken into large chunks
1 cup pretzels, broken into pieces
1 pound white chocolate melts
1 1/2 Reese's Pieces
20-30 candy corn
1-2 tablespoons of a variety of Halloween food sprinkles.
Directions
1. Melt white chocolate according to package. Make sure to stir frequently to prevent burning.
2. In the meantime, cover a large cookie sheet with wax paper or parchment paper. Spread broken cookies, pretzels and about 1 cup of the candy corn onto the prepared cookie sheet.
3. Drizzle the melted chocolate over the cookie mixture, spreading with spatula to coat evenly.
4. Quickly sprinkle remaining candy corn, sprinkles over the chocolate while it is still wet. Place cookie tray into refrigerator until set and firm.
5. Break and enjoy.