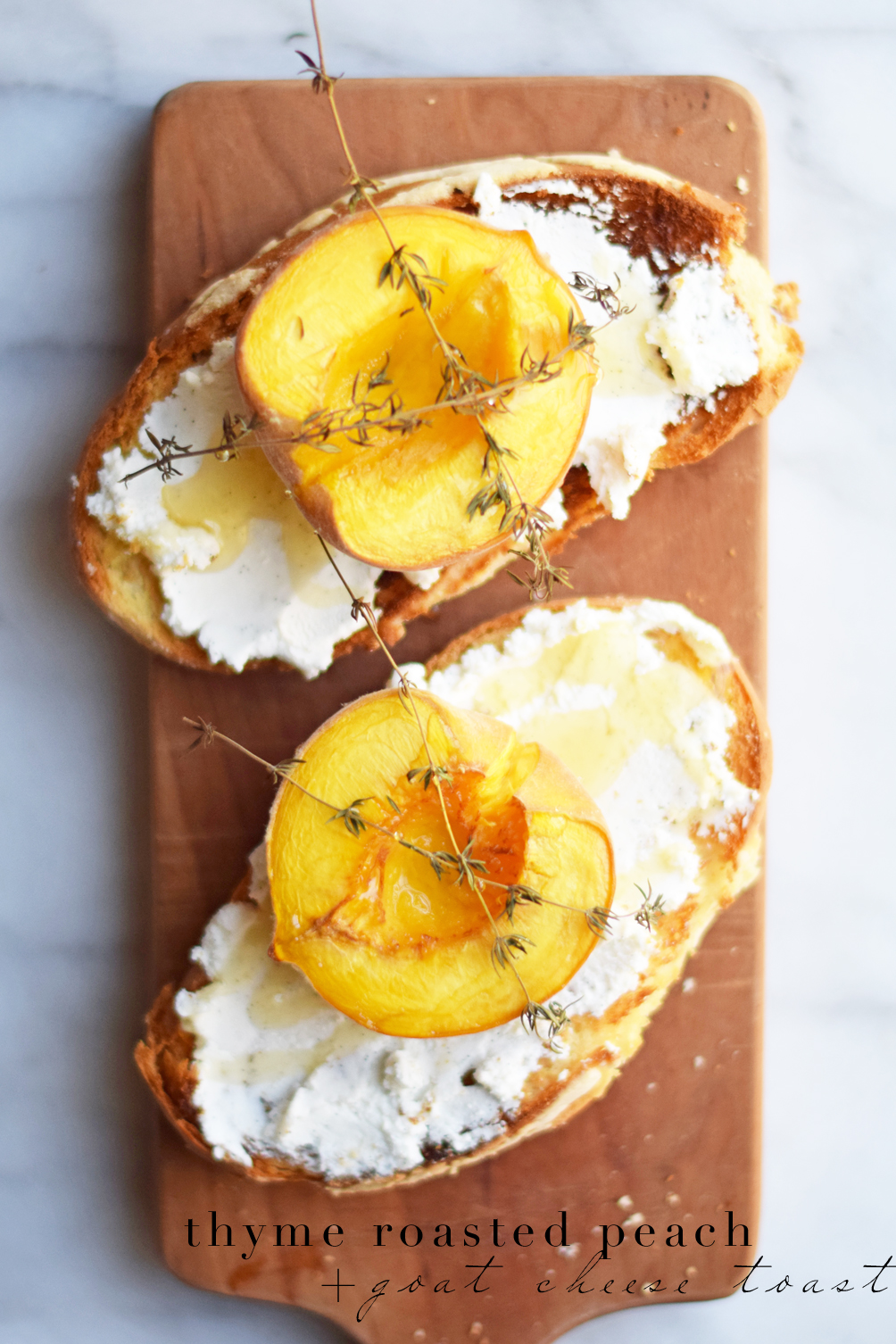 I don't know of any practical reason to serve an open-faced sandwich. But, aesthetically, they're amazing. I love the gourmet appeal when all ingredients are in plain sight. And this thyme roasted peach goat cheese toast balances sweet with savory in every bite. The flavors seem complex while the steps to get there are actually very simple. I'm looking forward to trying variations of this recipe (maybe plums or peaches next). See full details below.
---
INGREDIENTS:
Thyme-roasted peaches
4 peaches, halved and stones removed
4 sprigs fresh thyme
20ml (4 tsp) honey
Vanilla Mascarpone
250g mascarpone, room temperature
15ml (1 tbsp) icing sugar
1 vanilla pod, halved lengthways and seeds removed
4 slices brioche, toasted, to serve
METHOD:
Preheat the oven to 180°C and line an oven tray with baking paper.
Place the peaches on the tray and top with the thyme and a drizzle of honey. Roast in the preheated oven until the peaches are cooked, about 20 minutes.
For the mascarpone, combine the ingredients and mix well.
Spread the vanilla mascarpone onto the toasted brioche and top with the roasted peaches. Serve immediately.