Fourth of July: a day to celebrate the birth of our nation and gorge on delicious dishes (Happy B'Day, America). I'm pretty sure that no one leaves a party on that day thinking, "I'm glad I didn't eat too much." This year I wanted to do my part and lighten the table load.
The main attraction is usually burgers and hotdogs, so it's best to keep desserts options small and light. I chose three refreshing treats to offset that heavier fare. All recipes are easy to put together, don't require baking, and call for few ingredients. Find full details below!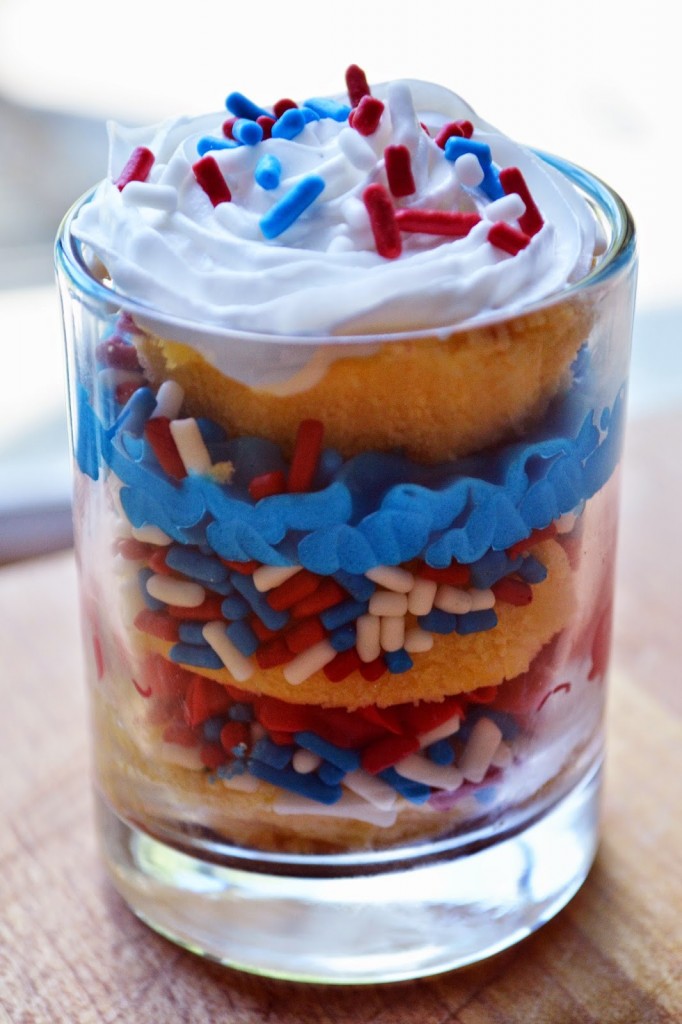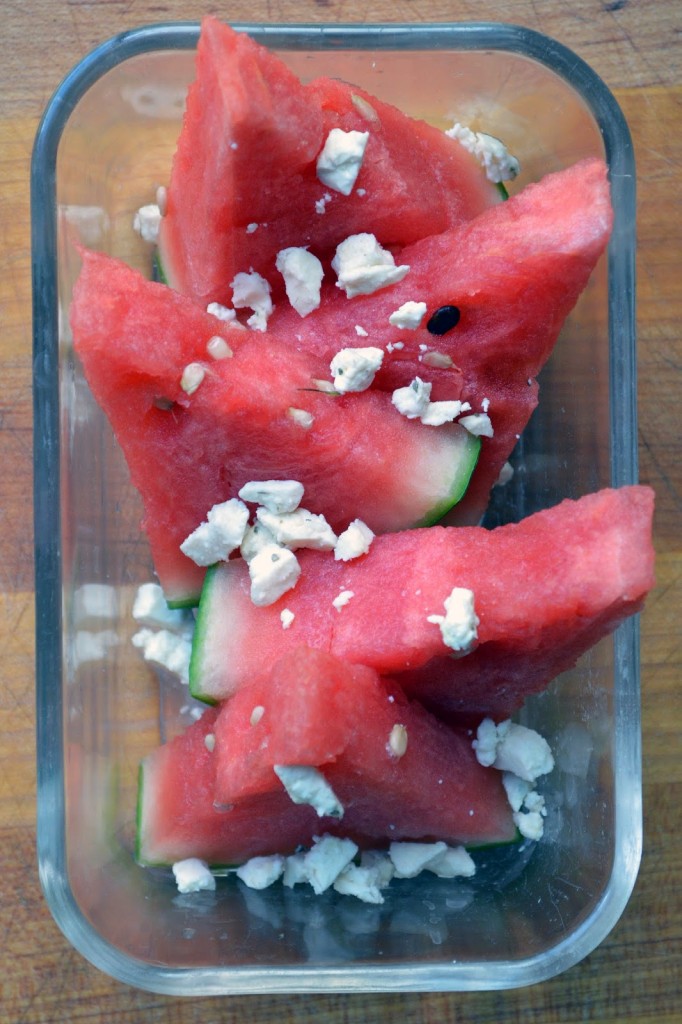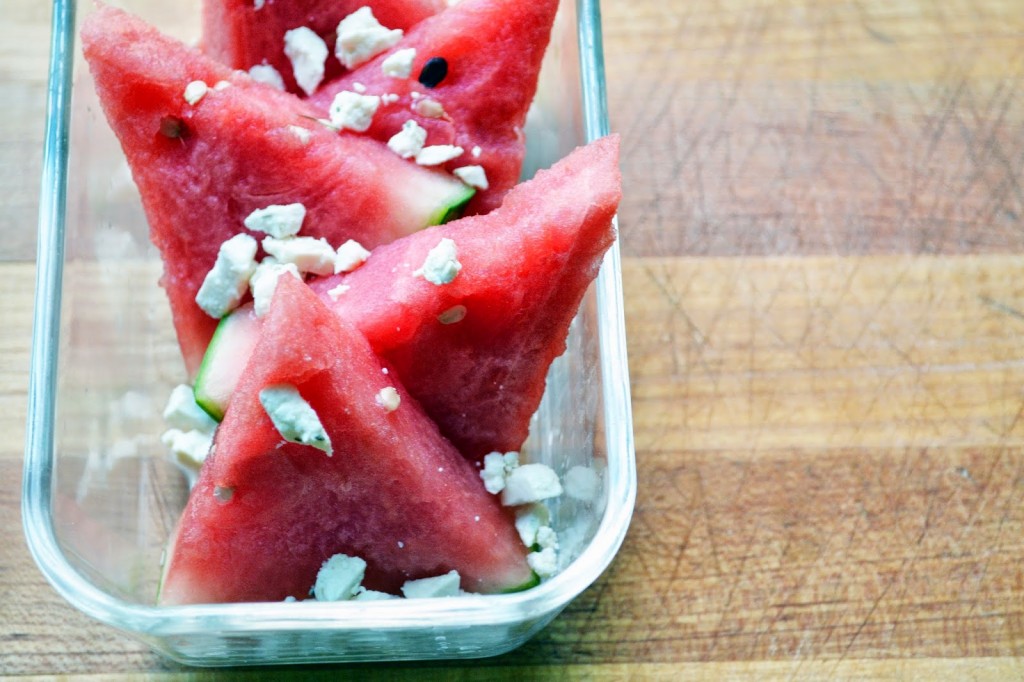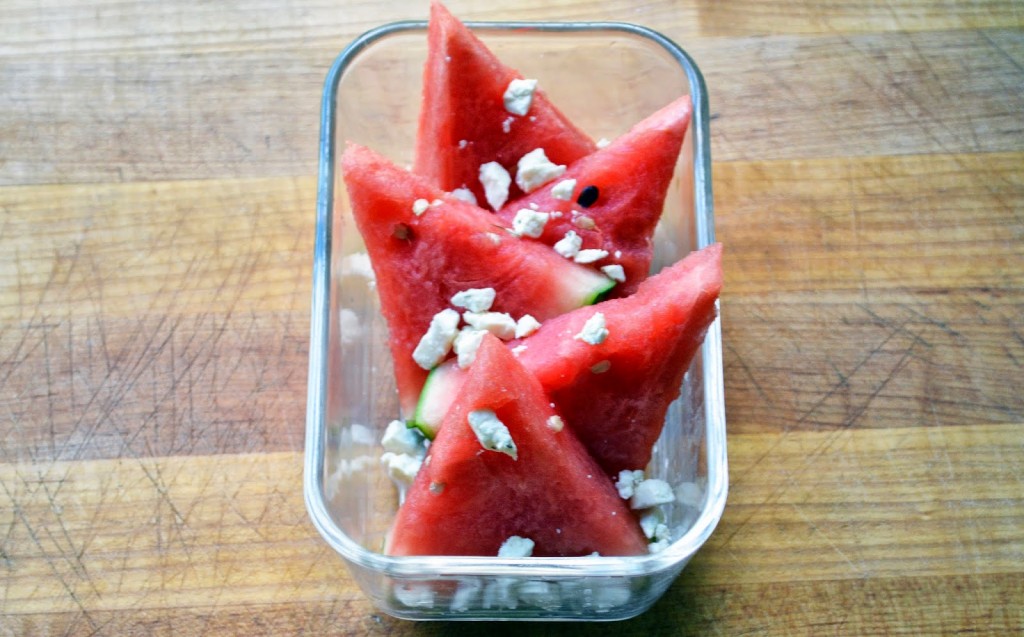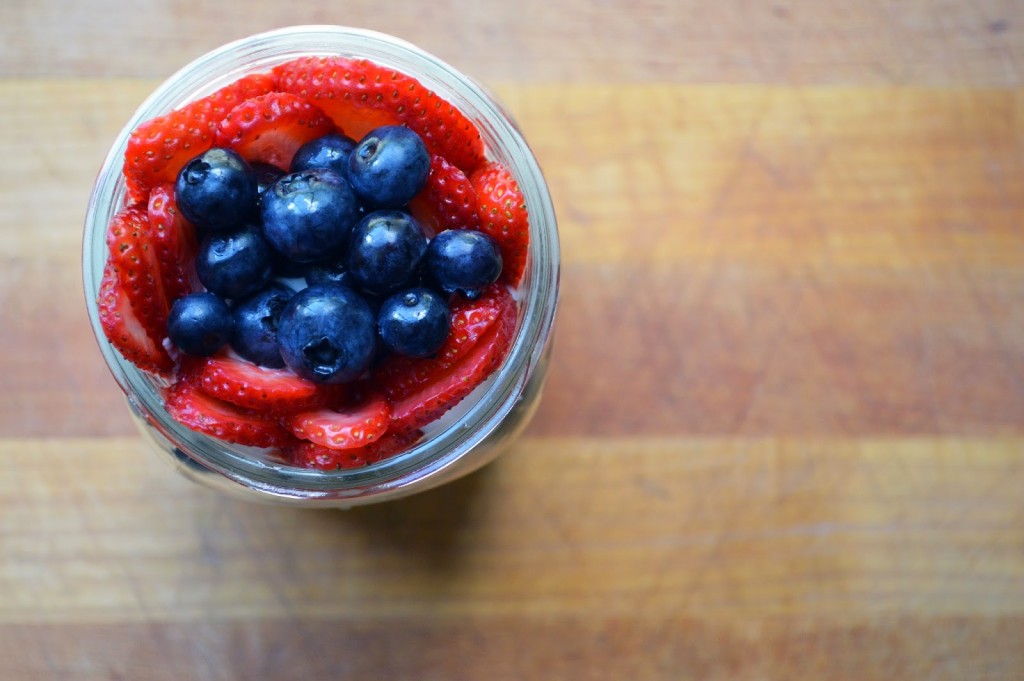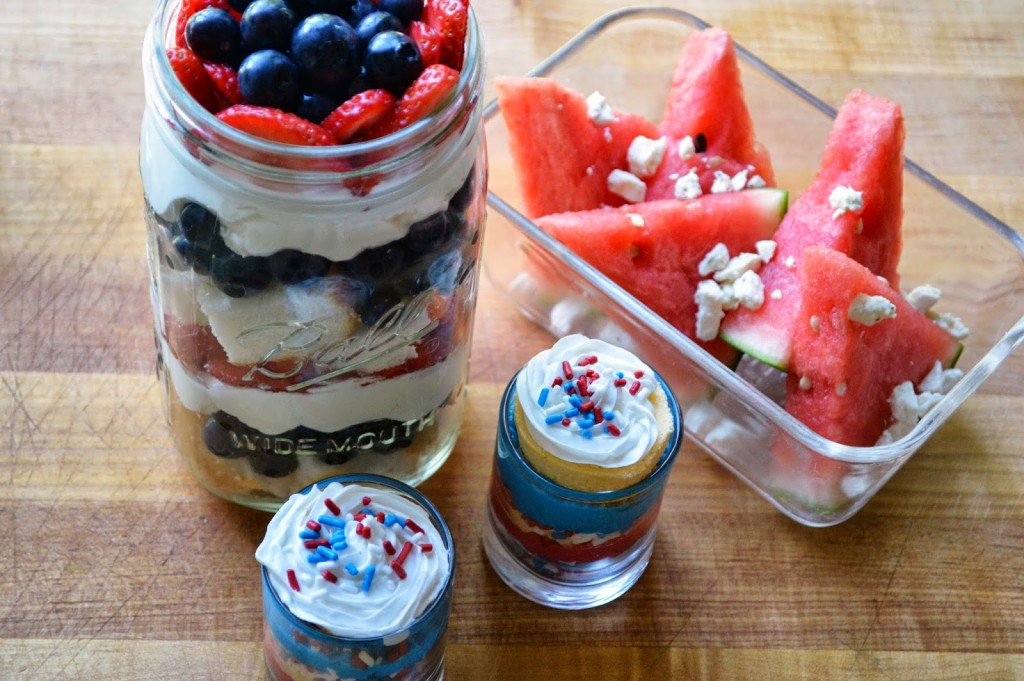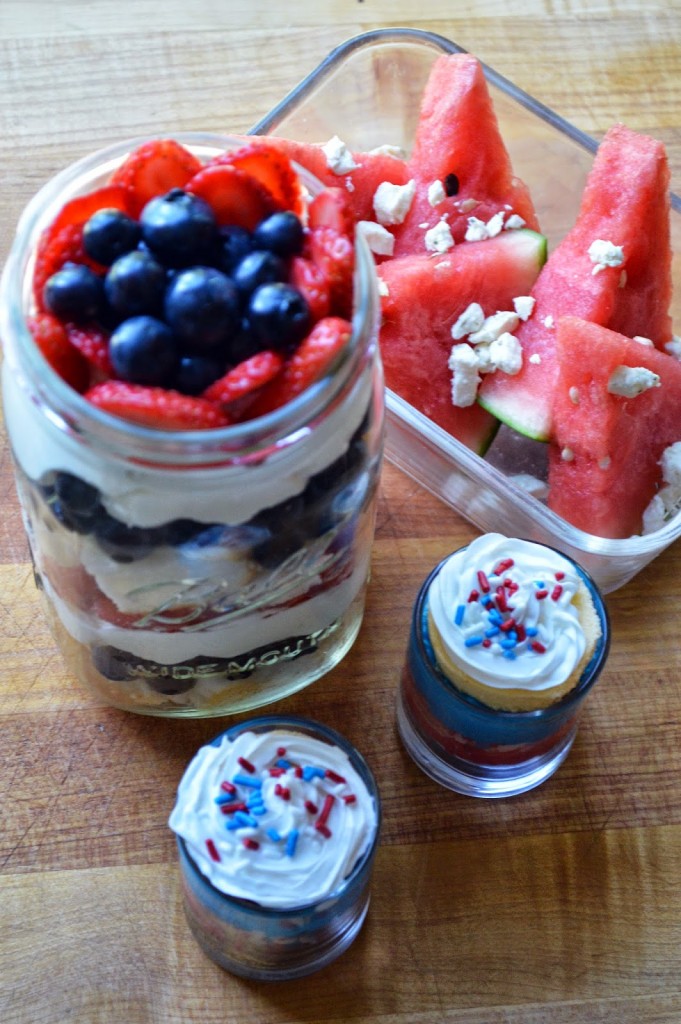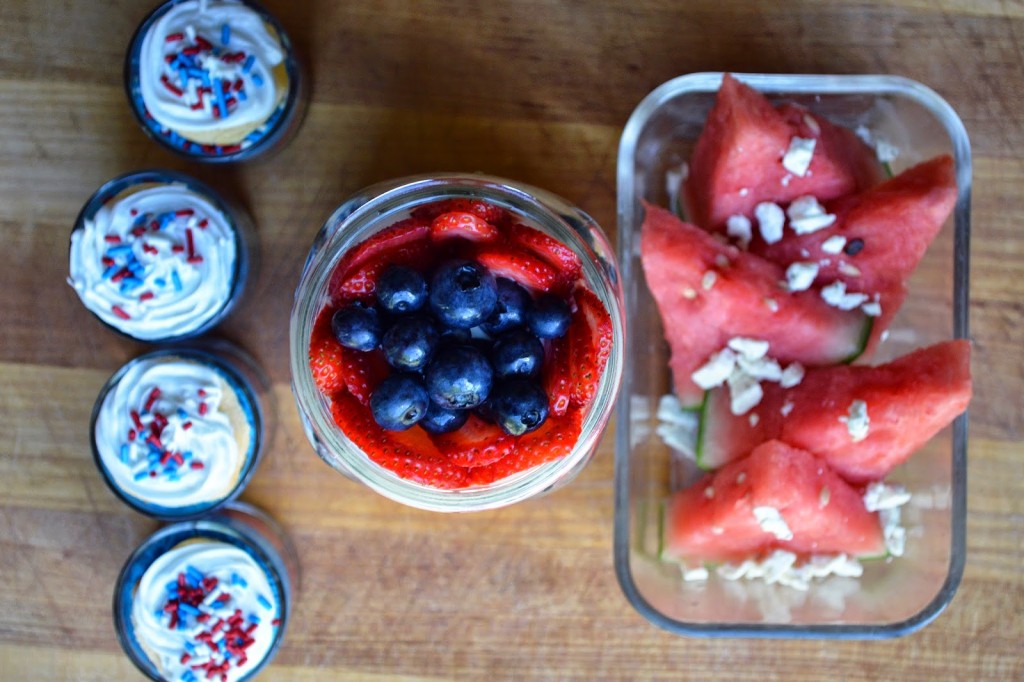 RED, WHITE & BERRY TRIFLE
1 prepared angel food cake
1 container Cool Whip
2 pints blueberries
2 pints strawberries, slices
Arrange half of the cake cubes in the bottom of a 13-cup trifle
dish. Sprinkle evenly with a layer of blueberries. Dollop Cool Whip over the blueberries and gently spread. Top with a layer of
strawberries. Layer the remaining cake cubes on top of the strawberries, then
sprinkle with more blueberries and top with the remaining Cool Whip. Finish
with the remaining strawberries and blueberries, arranging them in a decorative
pattern. Cover and refrigerate 1 hour.
WATERMELON FETA CRUMBLE
1 medium watermelon, cut in triangles
small container of crumbled feta
Arrange cut watermelon on serving tray. Sprinkle feta. Serve immediately.
PATRIOTIC POUND CAKE
1 pre-made pound cake (I used Sara Lee)
1 can of blue cake frosting
1 can of red cake frosting
1 can of white cake frosting
patriotic sprinkles
4 oz. shot glasses
Allow pound cake to thaw. Cut into 1/2″ sections, lengthwise. Cut circles from each layer, slightly smaller than the opening of the shot glass. Layer cake, frosting, and sprinkles in shot glass. Serve and Enjoy!