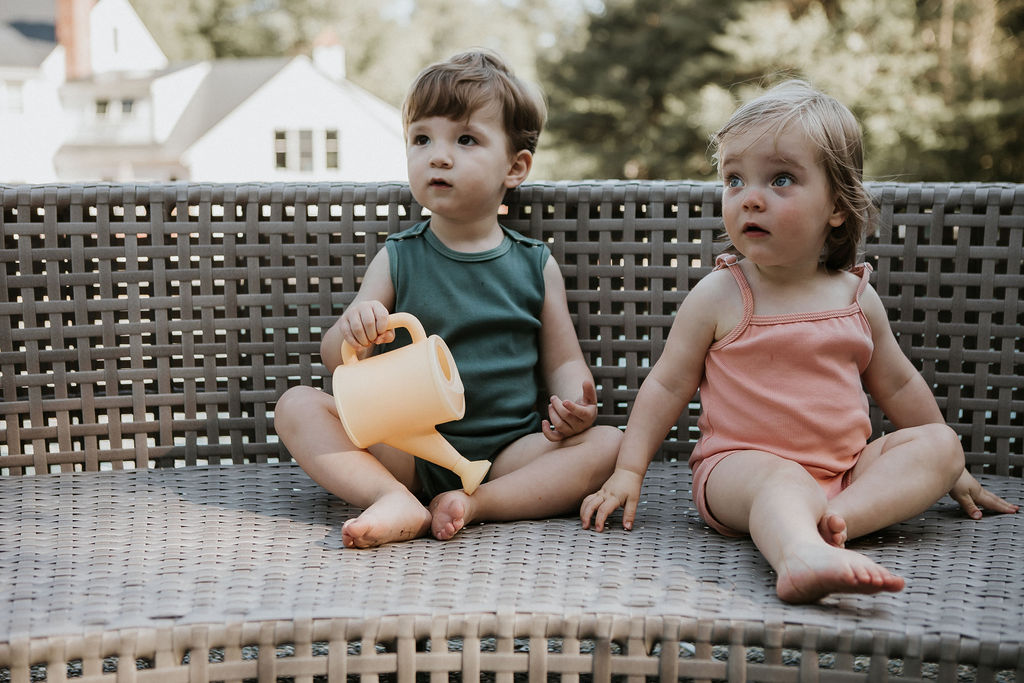 The day has arrived! We are ecstatic to be launching our kinder capsule Summer 2019 collection with four brand new designs. We've highlighted playful patterns, lightweight fabrics, and versatile styles.
Our Summer 2019 collection is manufactured in Sun Valley, California and made from organic, ethically sourced fabrics. We continue to donate partial proceeds from the sale of every garment to our charity partner, O.U.R. (read more about them here).
For the girls we have a bloomer skirt that can be worn separately or together. Fastened by buttons on the elastic waistband, this piece is every bit as comfortable as it is cute. Finish this sweet look with an adjustable spaghetti strap onesie and be on your summer way.
For the boys we've created an adjustable onesie to perfectly complement our pants-to-shorts design. Adjust the waistband and roll the cuffs for everyday activities that has your little one stylish yet playground ready.
We can't wait to see your little ones sporting our new pieces. Be sure to follow us on Instagram and tag @kindercapsule + #kinderkids so we can gawk at their adorableness!
shop our full product collection here