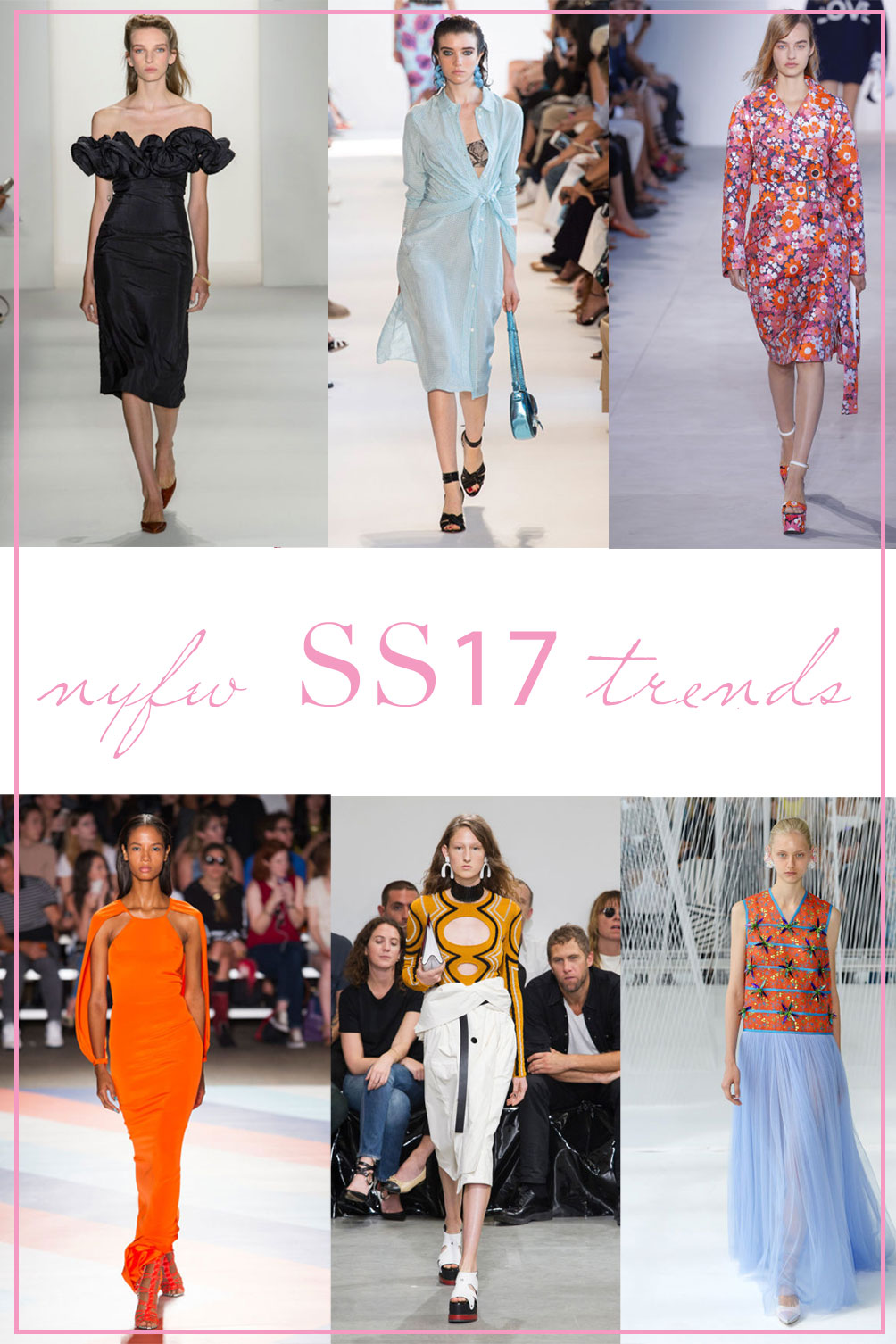 Rounding up the top SS17 trends of New York Fashion Week has been eye candy galore. From runway to street style the city was packed with feminine details, edgy silhouettes, and eye-catching patterns. Certain commonalities started to pop up among the shows and give a sense of what we can expect next season. I've pulled them together here along with a few 'sneak peek' items that you can purchase now.
Any favorite SS17 trend you can't wait to try?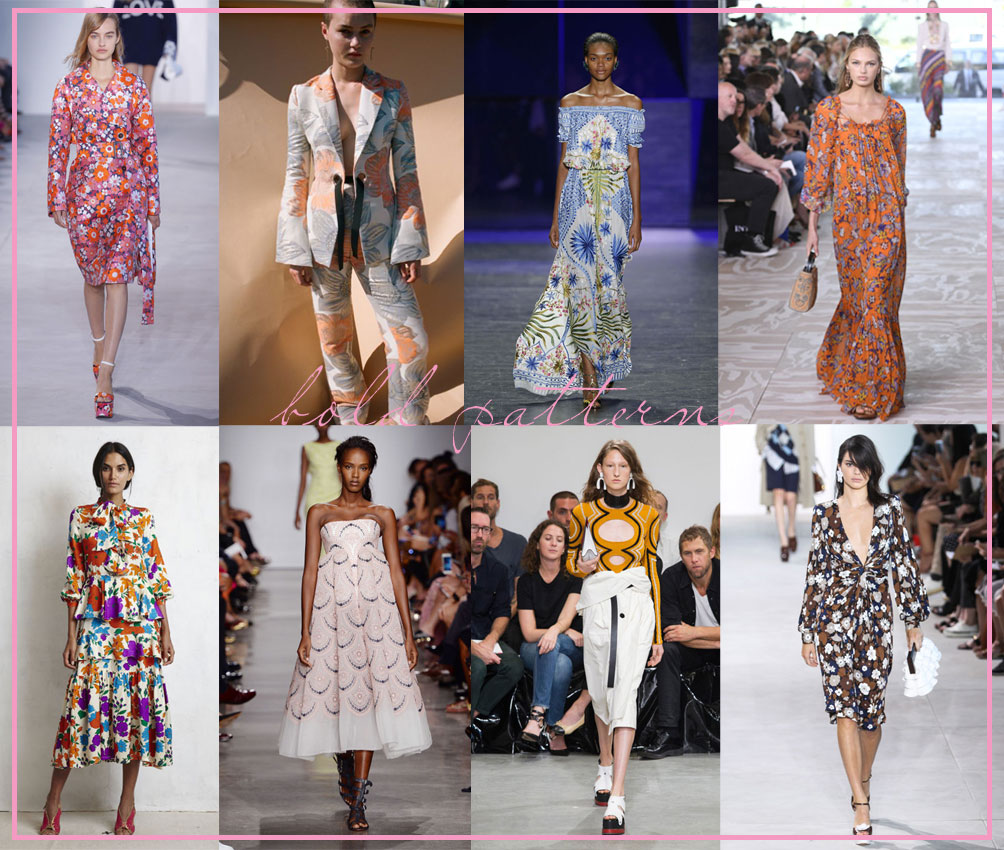 The minimalist look–sticking with blacks, white, neutrals–has been around for a while now. But bold patterns are swooping in to steal the limelight. It's everything from oversized florals to crazy geometric fabrics that floated their way down the catwalk. I love the variety of silhouettes shown above. For every body type or sense of style, there's a pattern to match.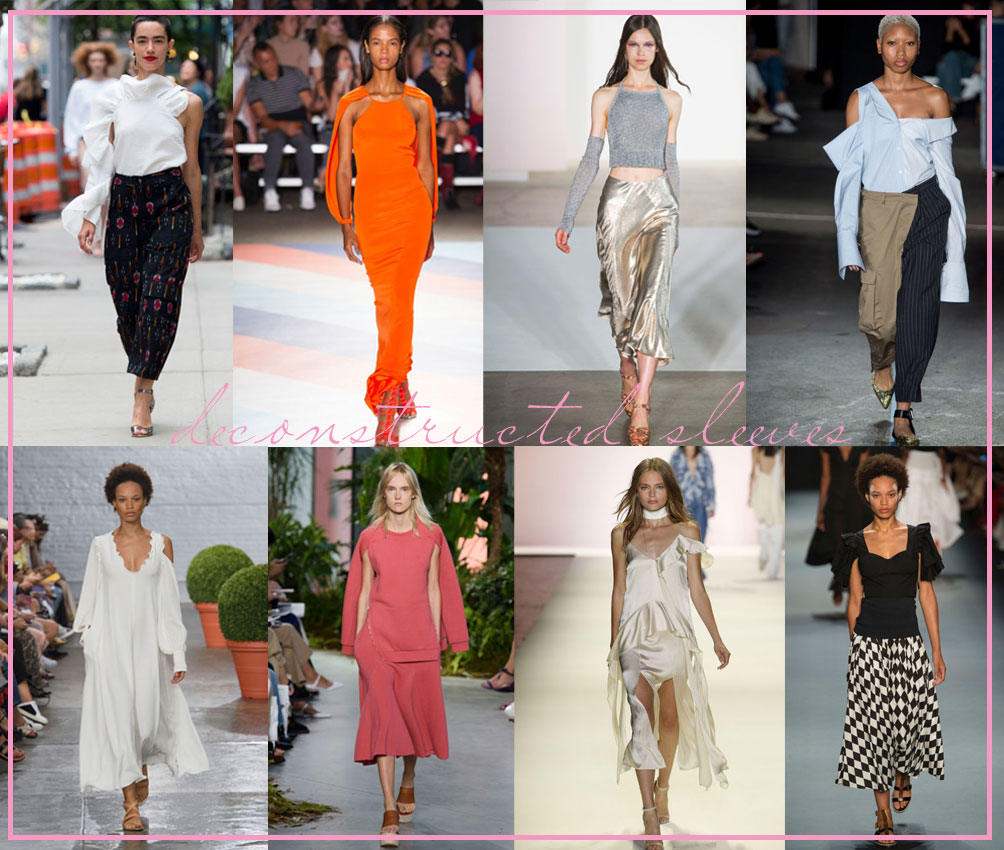 Apparently the standard sleeve is headed out of style. Because edgy seams, flyaway fabrics, and barely-there lengths were the hit of countless shows. These unique details will be the easiest way to transition from cool to warm weather come springtime. I love the endless possibilities these stunning looks offer–whether in top form or as a full dress, they're begging to show off a hint of skin in perfect taste.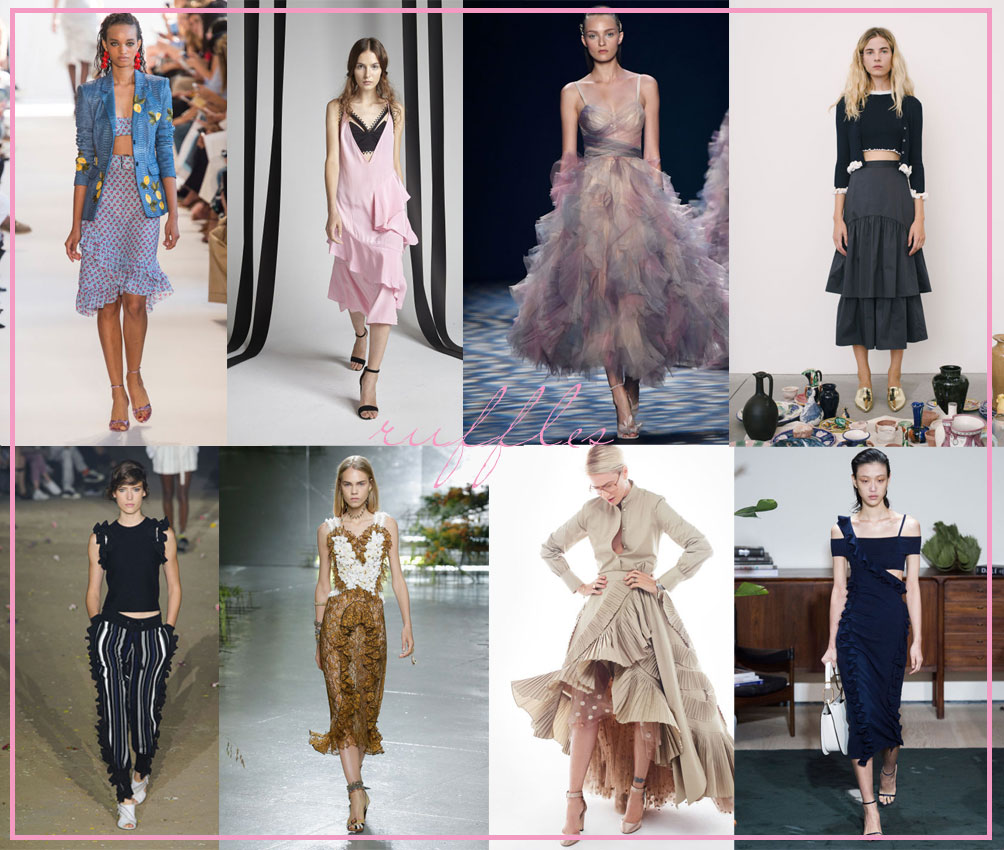 Now these are not your average ruffles. What could be thought of as purely feminine and romantic took a turn for the bold and contemporary. Combining a lot of the trends shown here, these ruffles paired up with stripes, sheer materials, blues, and eye-catching patterns. Personally I love the joggers pants with that added flair for an upscale approach to athleisure.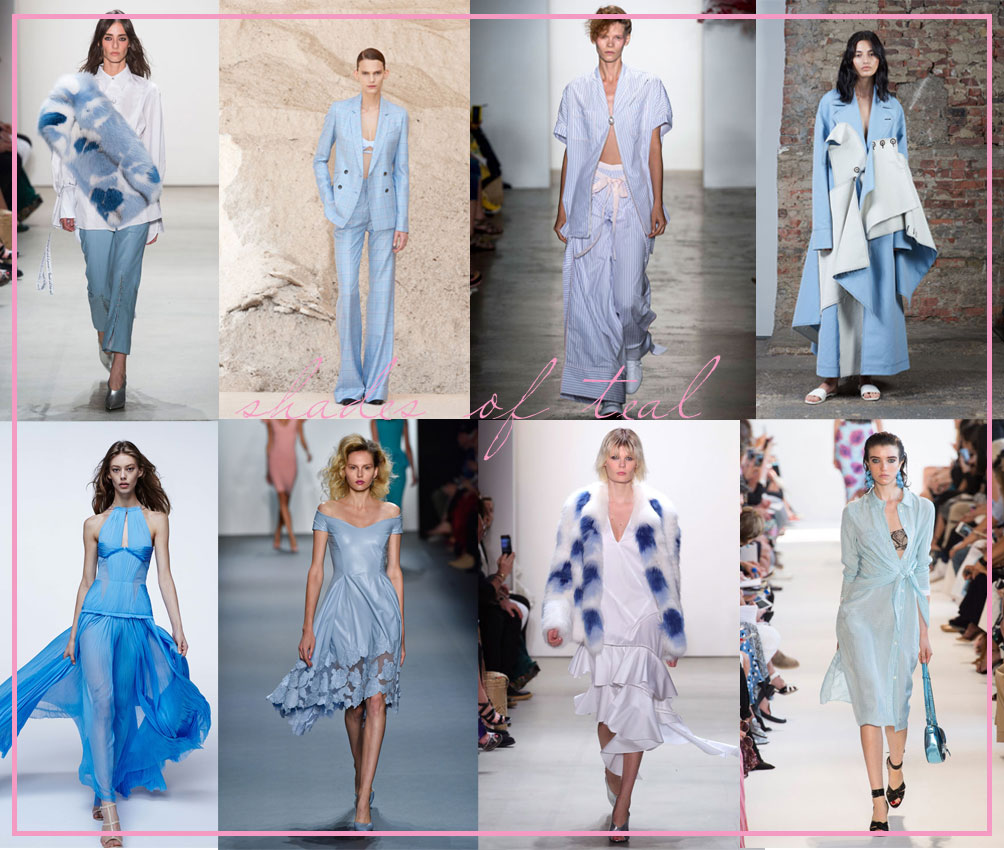 The most common color theme throughout NYFW was teal. It spread throughout the week in a variety of shades and fabrics to give a full spectrum of possibilities. From pajama-inspired coordinates to work wear separates, this hue will be top of mind on my spring shopping list.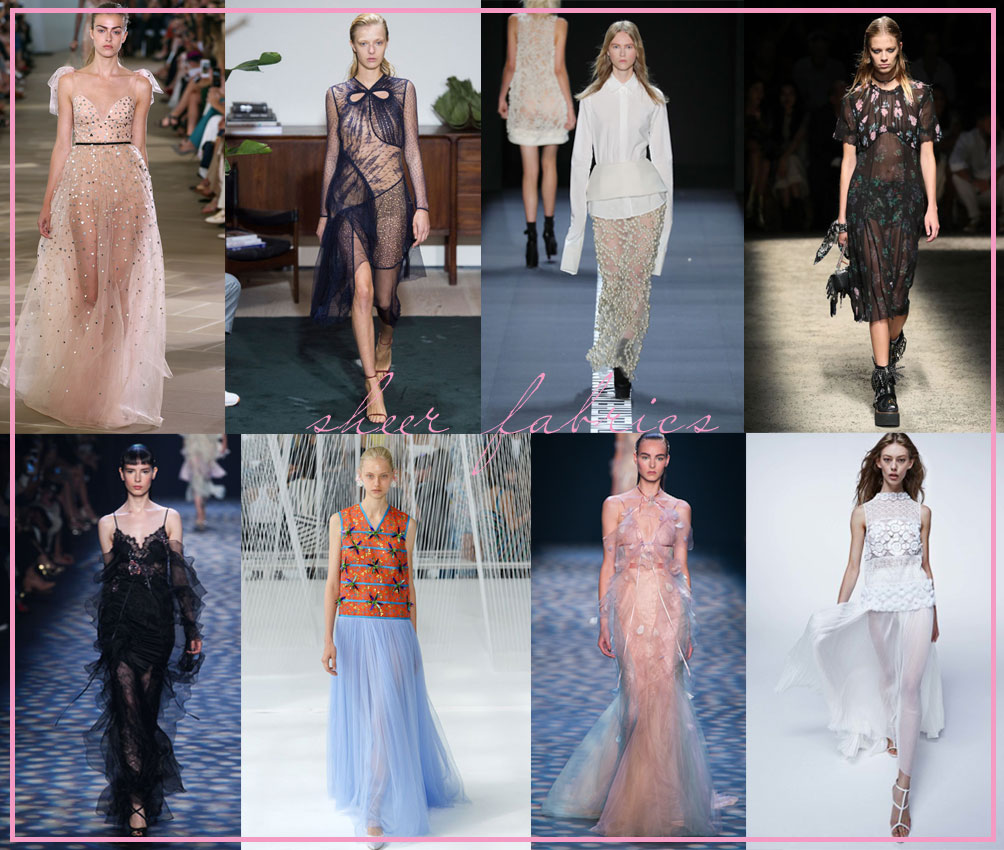 Sheer fabrics are not just for the Kardashians of this world. NYFW proved the trend is versatile and graceful while still allowing for some sexiness. Playing with patterns or embellishments, these looks draw attention to all the right places yet leave enough to the imagination. In all of the looks shown above, the use of sheer fabric offers unmatched elegance.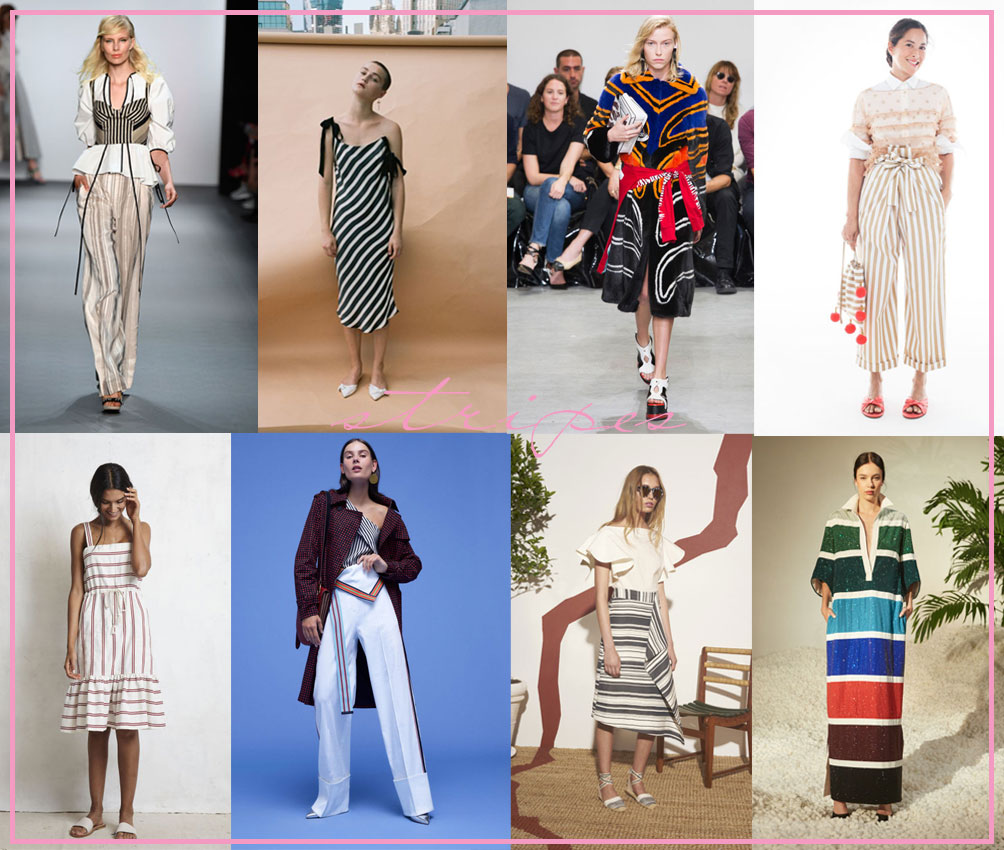 I'm fairly certain there's never been a time when stripes were out of style; but it's fair to say they're hot right now. Horizontal, vertical, bold, or matte–you name it, this fashion week had it. And what's more? Pairing stripes with stripes is also happening and giving an adventurous edge to the more common appearance.