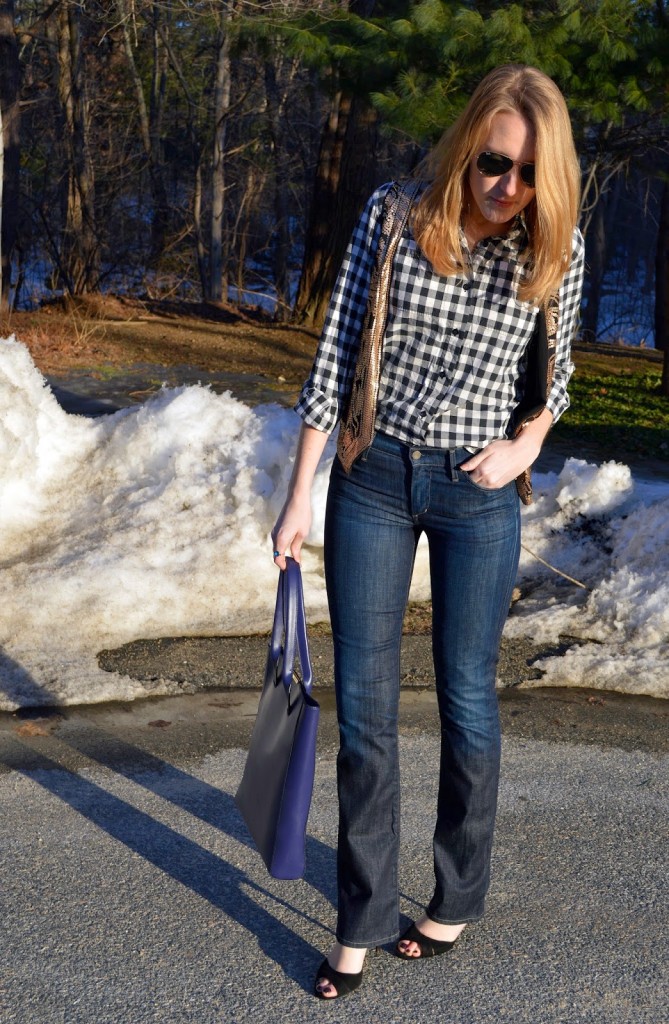 [Jones New York blouse, H&M vest, Citizens of Humanity jeans, Nine West heels, Michael Kors purse]
Today is about taking an everyday outfit to the next level. This H&M sparkle vest is one of my favorites for that very purpose. Some days I just know that a dress or skirt won't cut it–I have to get down to business and that means denim is my pick. However, I don't give myself the license to forego a carefully chosen look altogether. It is these days where an accent piece works best: I want the little edge that the added sparkle or pattern may provide. While denim and gingham are pretty down-home comfort, the sequined layer provides spunk and energy to the ensemble.
Even when weeks are clouded with tasks and lists, I continue to take pride in my look. If other things around me don't go according to plan, this is an element I may control and one task I know I'll enjoy.