I find the morning following Christmas to be a unique period of solitude unmatched by any other day in the course of a year. Lacking the stamina for clean-up on Christmas evening, the morning enlightenment always bears a semblance of shock mixed with inklings of disappointment at the fleeting holiday. While I compile my thoughts of overwhelming gratitude and familial blessings, I'll venture a miniature Thursday throwback to share with you this final fair-weather compilation.
In light of the heat of a Florida winter, I felt ever more compelled to risk the statement of a leather top–an unlikely inclusion for an 80 degree day. Being a bold specimen to stand on it's own, I lightened the outfit with my ark & co shorts (first seen
here
) and played up the simple lines of the Bobbles & Lace earrings.
I bid you a lovely day of solitude and recovery.
[Cynthia Steffe top (Walter Baker version on sale), ark & co. shorts]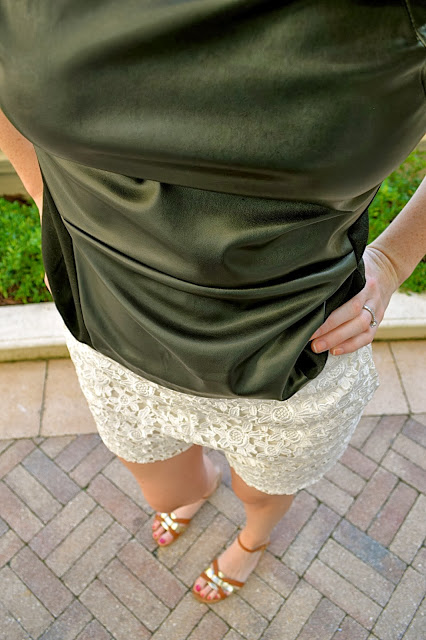 [Abound sandals (same style here)]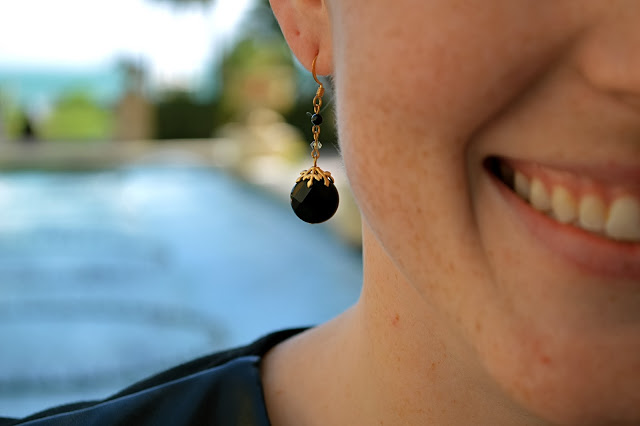 [Bobbles & Lace earring (beautiful clover style)]