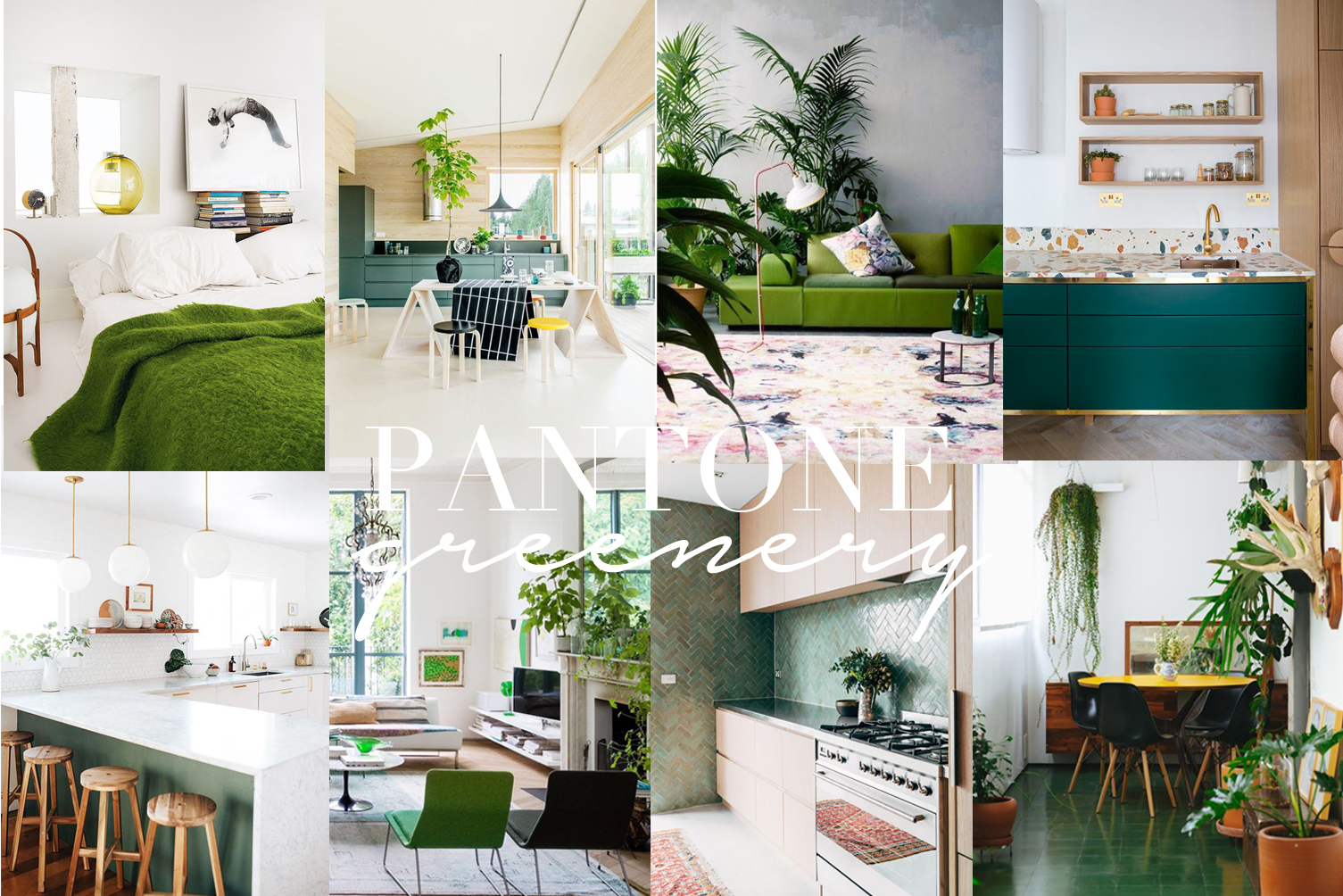 It was bittersweet leaving our condo since, after three years of living there, I finally felt I'd gotten the design exactly how I wanted it. But moving into a new space has brought to life again just how much I love interior design. This time around, E + I have been more deliberate in how/where we spend our money to achieve a cohesive aesthetic that's also high quality. And with Pantone Greenery as the color of 2017, I'm seeing all sorts of inspiration in this striking green hue. So I've put together a few of my favorite images as well as sourced some shoppable items at the bottom of this post.
Enjoy and have a wonderful weekend! xx
Can you tell I'm all about the velvet? This color lends itself so well to such a rich, luxurious fabric. I'm having to majorly restrain myself to not blow our budget on those gorgeous dining chairs.
Adding live greens to our house has been a serious project. It's not because of cost or anything, but rather because I'm terrible at keeping them alive! So I've enlisted the expertise of my mom (who can bring any almost-dead plant back to life) to make sure this round of plants lasts.
Bold colors in large doses make me hesitant. I'm afraid I'll tire of them quickly. But seeing how beautiful a tone this is, I've actually decided on a similar color for our powder room. It'll add a glamorous accent to our downstairs.
Right now we've got the standard New England red front door. But I'm thinking I may be able to convince E otherwise come spring/summer so that we can replicate something like above.
This is the easiest way to embrace any Pantone color of the year: choose accenting pieces that aren't fixed into the space yet still make a bold statement.
shop greenery decor items