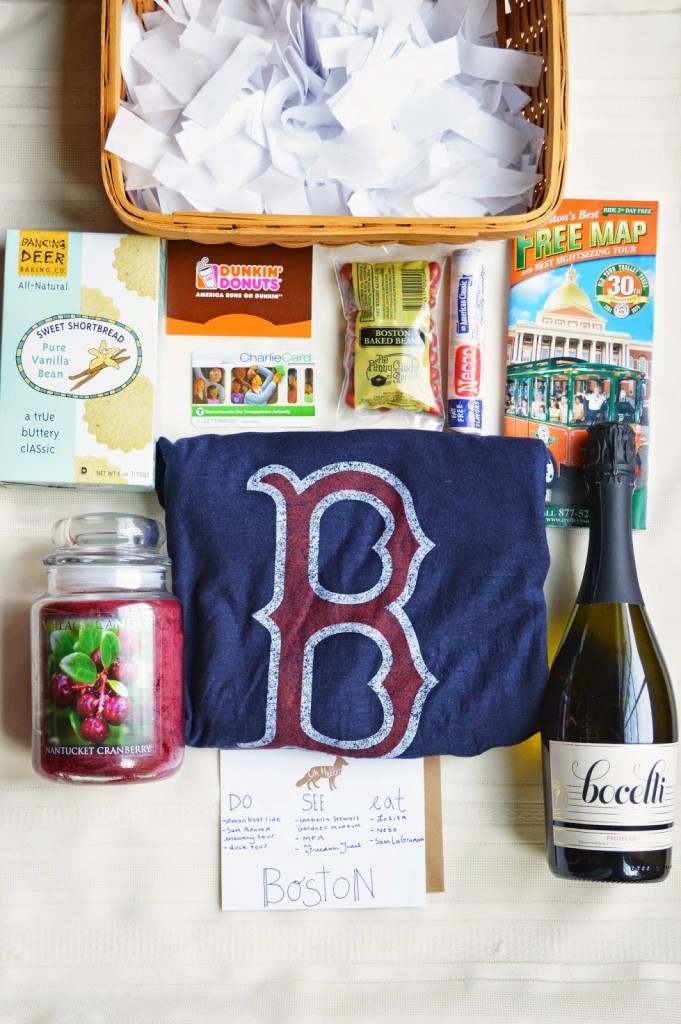 My best friend and her husband just moved to Boston. Having
been roommates in college, we spent the last four years living 1,000 miles
apart. Now we're diligently making up for all that time. Unlike so many college relationships that develop out of convenience, this one has been a conscious choice. We've both worked to maintain a strong bond despite distance. And that gives us a lot to celebrate.
This basket of "Top Ten Boston Essentials" made the perfect
welcome gift. It balanced practical items with just-for-fun presents. See
the full list below.
1. locally produced snack (Dancing Deer Baking Co. cookies)
2. coffee shop gift card (Boston runs on Dunkin
Donuts)
3. public transportation pass (Charlie Card)
4. novelty candy (Boston Baked Beans)
5. famous local confections (NECCO wafers)
6. map
7. seasonal candle (Yankee Candle "Nantucket
Cranberry")
8. sports team apparel (Red Sox Nation)
9. bottle of bubbly
10. top
three recommendation for DO – SEE – EAT