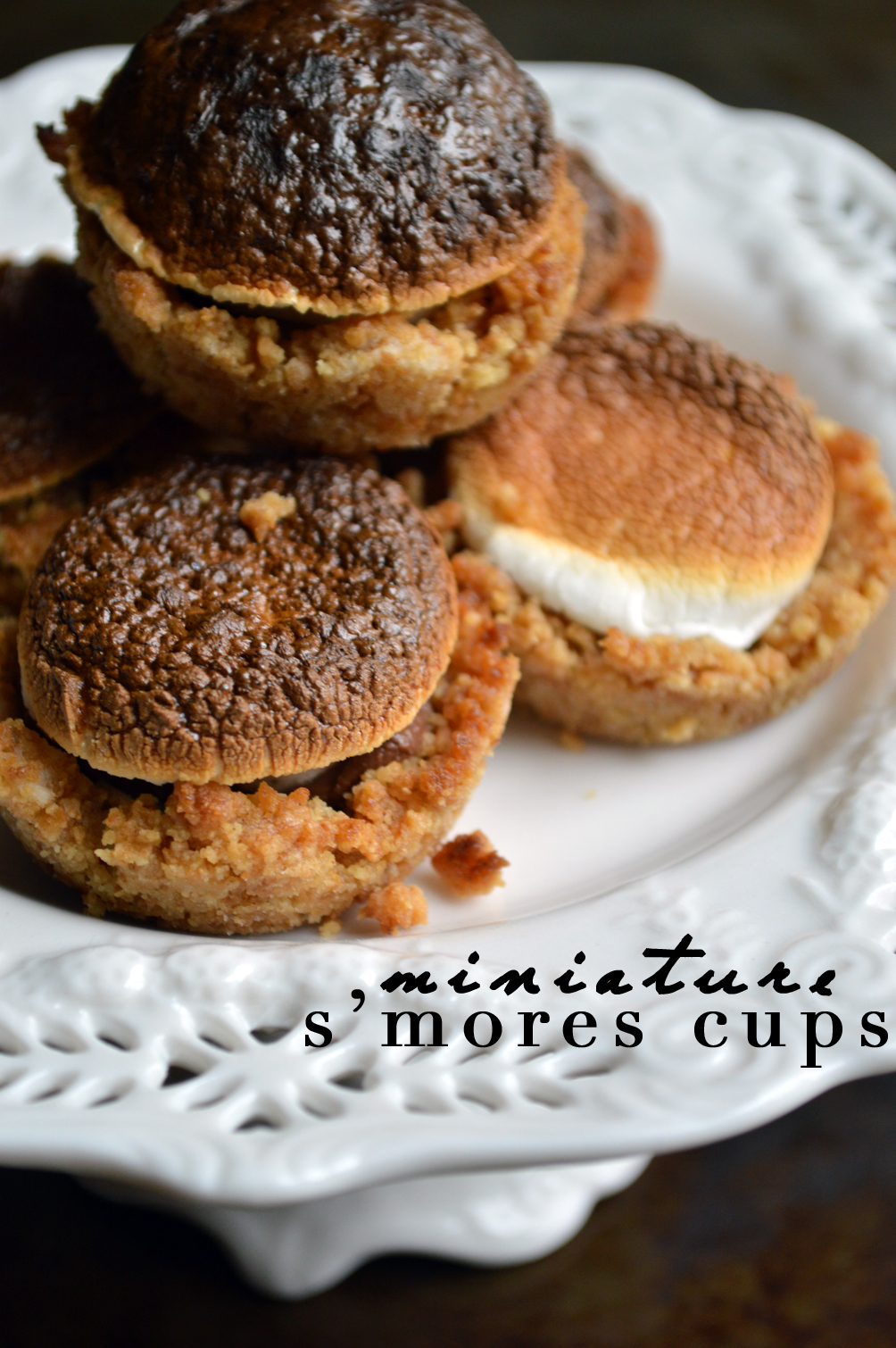 To set the record straight, s'mores are NOT just for summertime enjoyment. Although a bonfire in August can be it's own slice of heaven, these miniature smores cups are perfection. It's all the same ingredients (plus butter, because, of course). But this way you don't need to hold twenty pokers over a flame to get the right shade of golden-but-not-falling-off-the-stick mallow. And the chocolate is the best level of melty on top of a crispy graham bed. See how well I'm selling this? It's that good. And your next party, celebration, or just plain Wednesday night will thank you. See full recipe below.
---
INGREDIENTS
7 whole graham crackers (equals 1 cup), finely crushed
1/4 cup powdered sugar
6 tablespoons butter, melted
2 (1.55 oz) milk chocolate candy bars (I used hershey's), divided into rectangles
12 large marshmallows, cut in half
DIRECTIONS
1. Preheat the oven to 350°F.
2. Finely crush the graham crackers into crumbs, using whatever method you want. I used my slap chop, but a food processor would work or even putting them in a plastic bag and smashing.
3. Combine graham cracker crumbs, powdered sugar and melted butter into a small bowl.
4. Evenly divide crumb mixture into each cup of a 24 cup mini muffin pan, grease slightly before using. Press crumbs down to form shallow cups.
5. Bake 4-5 minutes or until edges are bubbling.
6. While that's baking, break the candy breaks into the divided rectangle pieces. Also cut the marshmallows in half using a scissors that has been sitting in cold water.
7. Remove the pan from the oven and place one chocolate rectangle into each cup.
8. Place one marshmallow half, cut-side down, into each cup.
9. Return to oven for 2-4 minutes or until marshmallows are just slightly softened.
10. If you'd like the tops to be brown, turn the oven to broil, and broil the s'mores bites for 1-2 minutes.
11. Cool on a cooling rack for 15 minutes before carefully removing them from the pan.