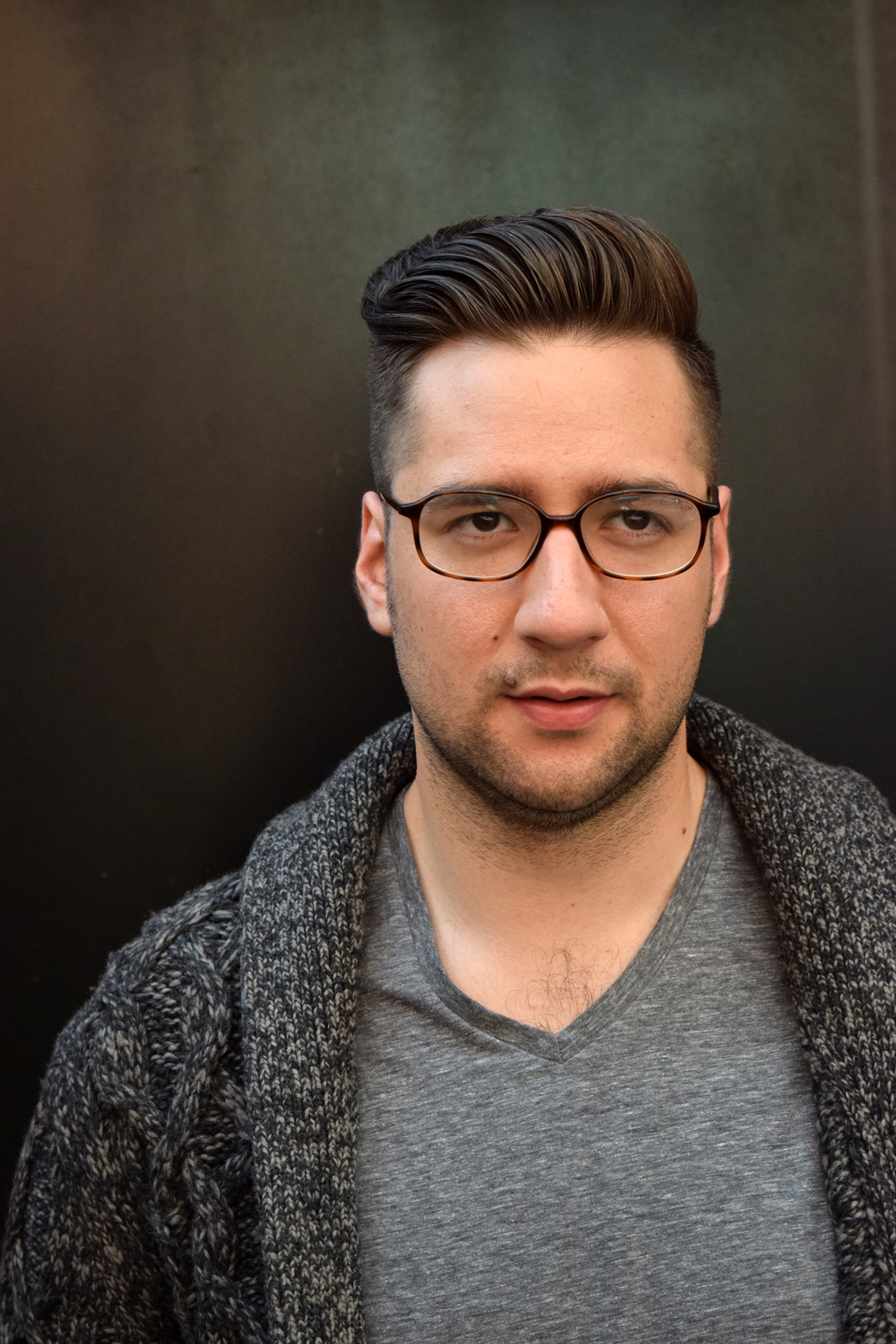 I've had it in my head for a while that E would look amazing with this haircut. Moderately biased opinion: I wasn't wrong. To be fair, though, he has one of those faces that looks good regardless of the style (in high school, he even rocked curly locks with great success). But for him to go to such an extreme cut meant only trusting the best of the best. Enter, those talented master stylists at HAIRO. Their total precision and attention to detail put E at ease throughout the whole process.  Now that he's a week into the new 'do, I've asked him to share a few things: how the experts at HAIRO recommend styling the cut and three top reasons an undercut is the best men's hairstyle for fall.
What products have you been using and how have you been styling the undercut?
I've always been the type of person who wants a hairstyle to come across as stylish but requires minimal effort. So after visiting the stylists at Hairo, they recommended two products in order to get that easy put-together look without looking too greasy. So after I shower, I towel dry my hair and use tonic spray, a nutrient rich product with tons of good vitamins. Afterwards, I use hair clay with a matte finish to achieve a non-wet look. It works best in a dime sized portion, rubbed into the palm of my hands, then smoothed out to avoid clumping or unevenness. I finish the style by combing the hair back with my fingers.
Why is an undercut the best hairstyle for fall?
The undercut is perfect for fall because it allows for simple styling and easy maintenance as it grows out. And I like leaving my hair a bit longer, especially during the colder months. At least this way it keeps the top of my head warm. Plus, changing up styles with the seasons keeps my look fresh.