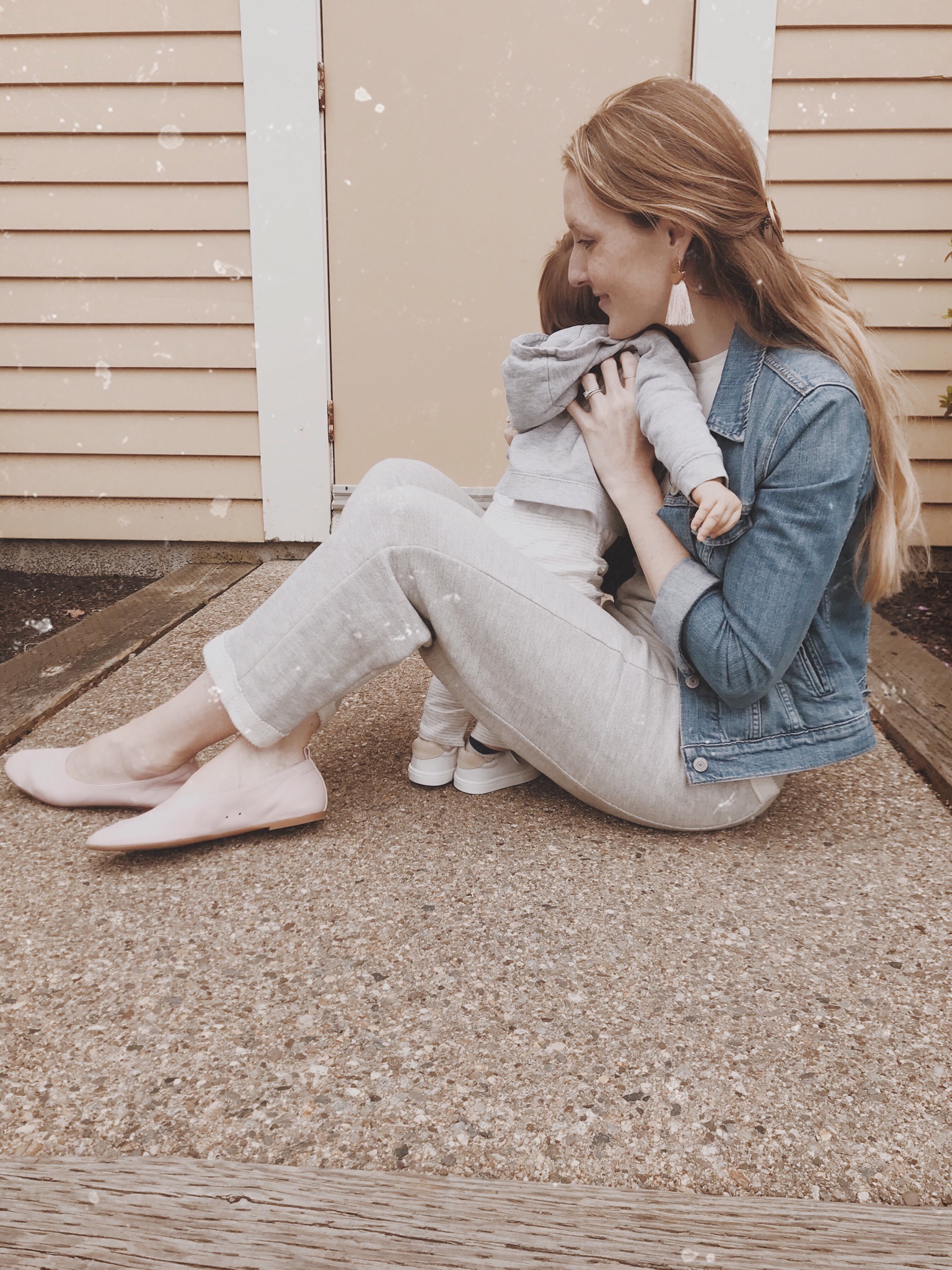 I am fast approaching the one year mark of motherhood. In fact, we'll be celebrating Colton's first birthday a little early this weekend. If I could say one thing about the past year it's that I've gained a monumental amount of respect for mothers. In particular (no surprise here), my own mom. I had no concept of the ways in which she loved me. But today I wanted to try my best to thank her. I wrote this open letter to my mom. But I hope it may also serve as a recognition to women who are mothers or have been mother figures for someone else. You are deeply loved and truly appreciated.
Before I start, though, I want to draw attention to the fact that not everyone reading this will have fond memories or an established relationship with their mom. The upcoming holiday may be more about sorrow than about joy. But my prayer in recognizing those realities is that you find someone to trust in, someone to lean on. Where there is hurt in your life I hope for genuine healing.
Dearest Maj,
There aren't enough Hallmark cards in the world to show you my love and appreciation. But, first things first, the "I'm sorrys." I'm sorry for the times I didn't nap when you wanted me to. I'm sorry for the days your fifth of five children was more trouble than treat. I'm sorry for the countless door slams and innumerable eye rolls. I'm sorry for the misunderstandings, the talkbacks, and the silent treatment. I'm sorry for not always believing you had my best interest at heart. I'm sorry for any day I haven't shown my gratitude toward you. I'm sorry.
And where to begin with the "Thank yous." Thank you for the lullabies. Thank you for the alphabetized meal planning. Thank you for the sleepless nights of birthday cake baking. Thank you for the Harry Potter read-alouds. Thank you for the never-ending back rubs. Thank you for the music lessons (even though they never took). Thank you for the bazillion endured traffic jams to and from school. Thank you for the shoulder to cry on. Thank you for the listening ear. Thank you.
Becoming a mom myself somehow made it less believable that I was ever the size of my own baby. But you knew me then. You loved me before you ever met me. You prayed for me and tenderly welcomed me into our (moderately hectic and crazy) family. You set the example of what it means to be selfless, to be inspirational, to be creative and generous. I don't claim our lives or relationship have been perfect. But I see now the ample need for grace on both sides. You taught me what it meant to be a daughter, sister, friend, then a wife, and now a mom. I look into Colton's eyes and long to be for him what you've been for me.
My desire going forward is that you know each and every day I am grateful for and beholden to you. You are not taken for granted. You are never overlooked. You are a rock, a wise soul, an irreplaceable woman. I love you with all the heart a daughter can muster.
xo, leslie