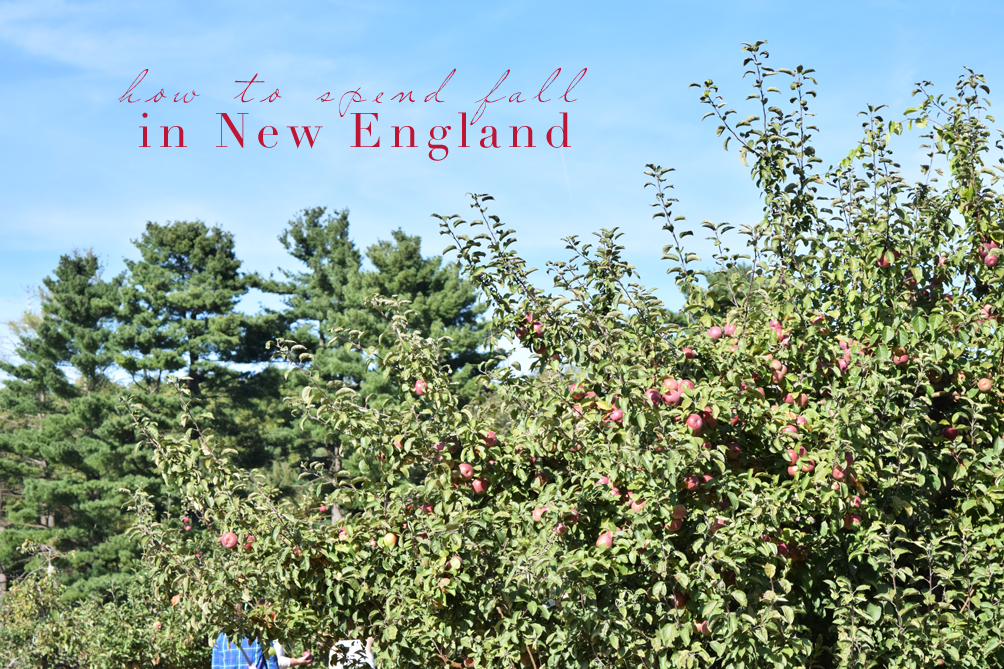 In New England, fall is what we do. It's almost unfair that the rest of the country even has the same season. Nowhere else can compete with this fiery foliage, crisp air, and fresh scrumptious pastries. After twenty-five years I've developed a pretty strong routine of activities that soak up every ounce of waning sunlight. So I wanted to share with you my top eight ideas for how to spend fall in New England. If you have any favorite things I've missed, there's plenty of time for me to catch up–leave suggestions in the comments below!
one: Vermont – This is the fall moneymaker state. Chocked full of sweet Bed & Breakfast spots as well as grandiose resort lodges, a weekend away is sure to give you the best foliage views on the East Coast. And for a refreshing day climb, Smuggler's Notch has great trails to accommodate all hiking levels.
two: Topsfield Fair – Okay, I might be slightly biased to my hometown, but this is tops. It's the oldest running fair in the country and welcomes about 200k people over the course of ten days. Whether it's a hankering for fried oreos, a wish list of cowboy boots, or a long lost hope for endless candles made of beeswax, we've got it. Take a day, ride an elephant (really–they do that, too) and step into the rural side.
three: Russell Orchards – To put it conservatively, there have been more than a few…dozen trips over the years to figure out who's got the best of every fall confection. When it comes to straight up cider there's no better spot than this sweet family owned farm in Ipswich. The bonus comes after you've picked up a quart (or, let's be honest, a gallon) and can hop a few streets over to the beach to enjoy.
four: Smolak Farms – If I could type it a thousand times over I would: GET THE CIDER DONUTS. You've never smelled a more heavenly scent in your entire life than their bakery entrance. The trays upon trays of cinnamon sugar goodness are everything the season requires. It's a safe assumption to buy at least a 1/2 dozen per person. No regrets.
five: Connor's Farm Corn Maze – If you want to know the center of hillbilly happiness, this should be top priority. It might not be best for claustrophobics out there, but otherwise you can grab a flashlight, group of friends, and have a nighttime race to the exit.
six: Salem – In full disclosure, you may want to steer clear of here the last two weeks in October. That's when madness ensues. But otherwise, Salem is a staple destination for New England history, cute cafes, and boutique shops. Their seaside foliage is best enjoyed from any one of the waterfront restaurants (this is our personal favorite).
seven: Charles River – The city proper might not be a conventional hotspot for fall, but as seen from the river there's nothing quite like it.  Rent a kayak for the day, pack a picnic lunch (maybe those extra cider donuts), and peruse the Esplanade at your own pace. To cap off an afternoon, sip your very own pint of locally brewed Harvest Ale.
eight: Gillette Stadium – I wouldn't be a New Englander if this list didn't include the red, white, and blue of our home states. A Patriots game is the final stop for fall's heart and soul. Grab a foam finger, bundle up, and cheer on that infamous Brady.