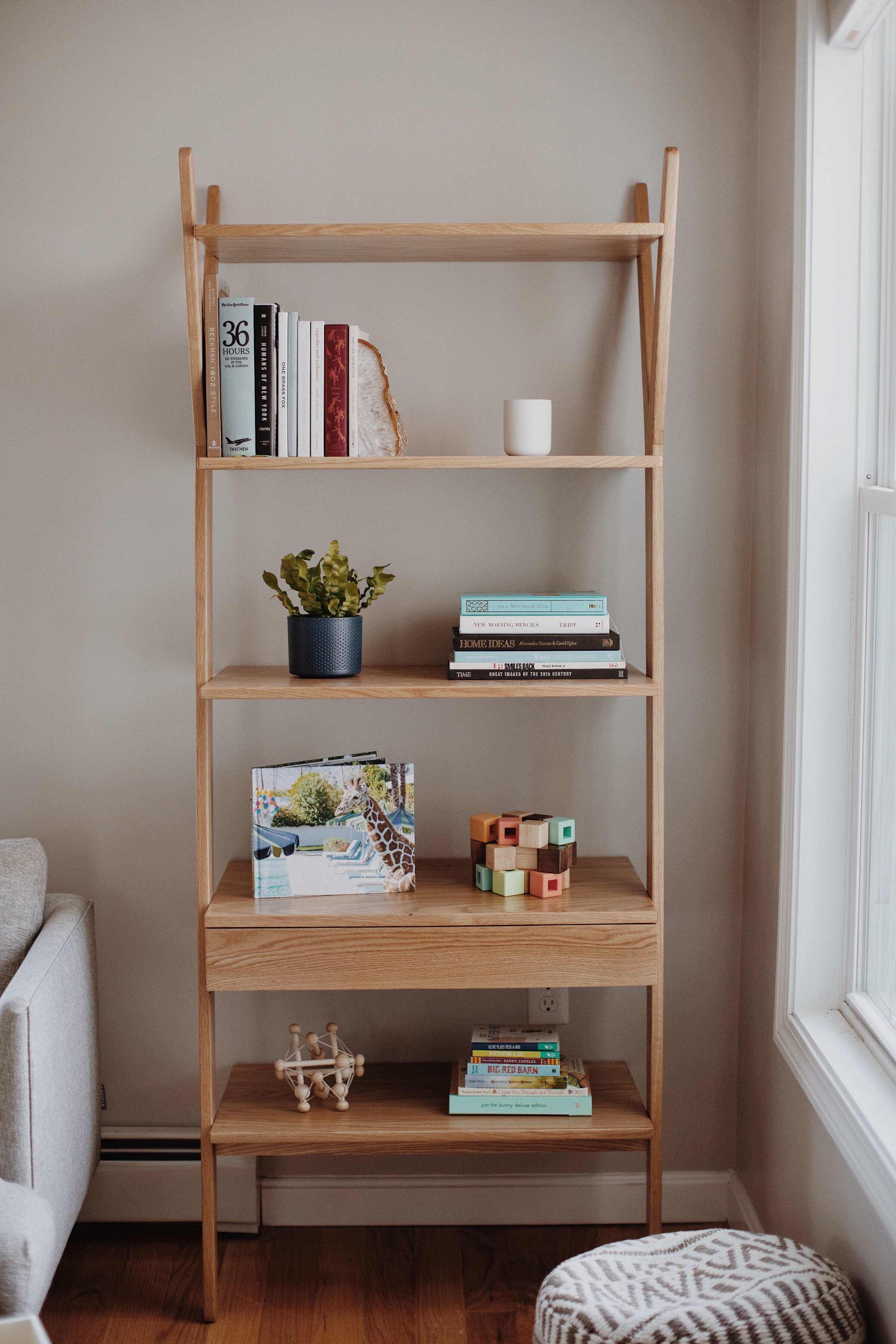 Have you seen the Christmas movie, Elf? In one scene, Will Ferrell discovers the wonder of a revolving door and makes himself completely sick running in circles. I get that same dizzy-headed feeling about trying to keep my house clean with a toddler. It's a losing battle while he's conscious; then we tidy up after he goes to bed and it all starts again in the morning. And while I don't have a 'secret sauce' to make your little one less destructive, we made some recent changes and nailed down our fully family friendly living room. Today I'm sharing a look at our furniture upgrades that both work for Colton and help us still feel like adults (a.k.a. not like we're living in a toddler funhouse).
The main key for me to having a family-friendly room that's both stylish and organized is been beautiful, functional storage. Think a solid wood sideboard or open shelves. With Article, form and function easily come together. If you've followed my other home decor posts, it's no shock to say I'm a huge fan of Article furniture. Their quality, price point, and business model are stellar. So we jumped at the chance to do some shopping and figure out how to maximize functionality without compromising on style. Here are the three new pieces we got an why we love them already:
Bios Sideboard – Three words: soft close drawers. This sideboard is magical. Truly, it has everything I never knew I needed with kids. The doors and drawers are safe closing, the shelves are adjustable, and it's a perfect height to still keep little fingers from the top.
Pendula Floor Lamp – Previous to this, our living room light was an arc lamp. It felt in the way and never quite stable enough with Colton. So I love the modern feel yet sturdy base. Plus, a foot switch is how every light should turn on in my opinion.
Lignum Shelving Unit – These shelves are my favorite way of meshing toddler tornadoes with adult sophistication. Everything on the lower portion is kid-friendly and ready to be played with. But the top portion remains organized and safely out of reach.
photos by Brynna Grae Photography, edits by me.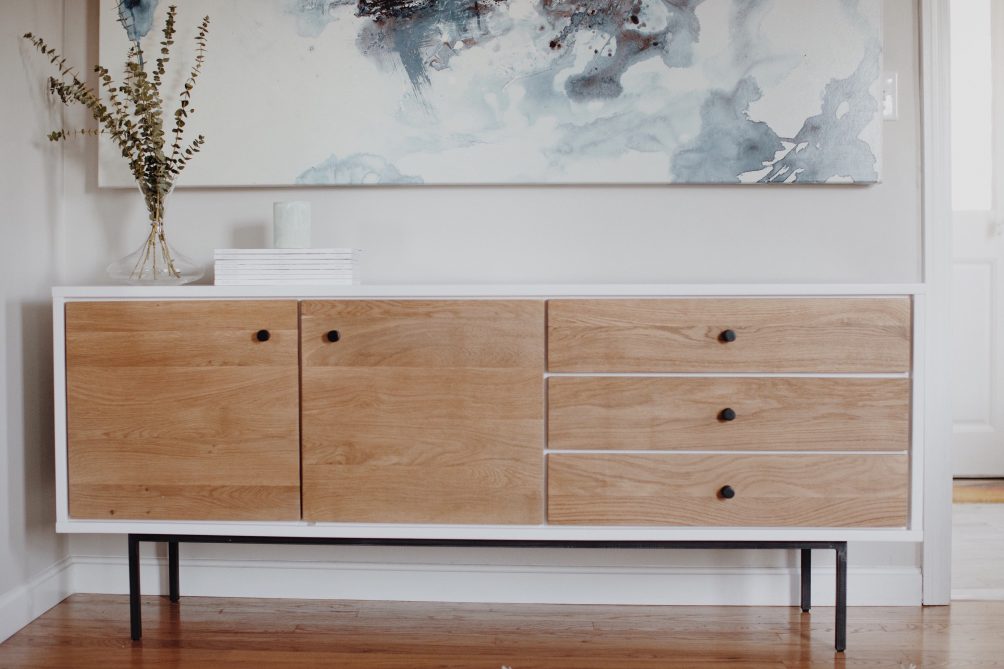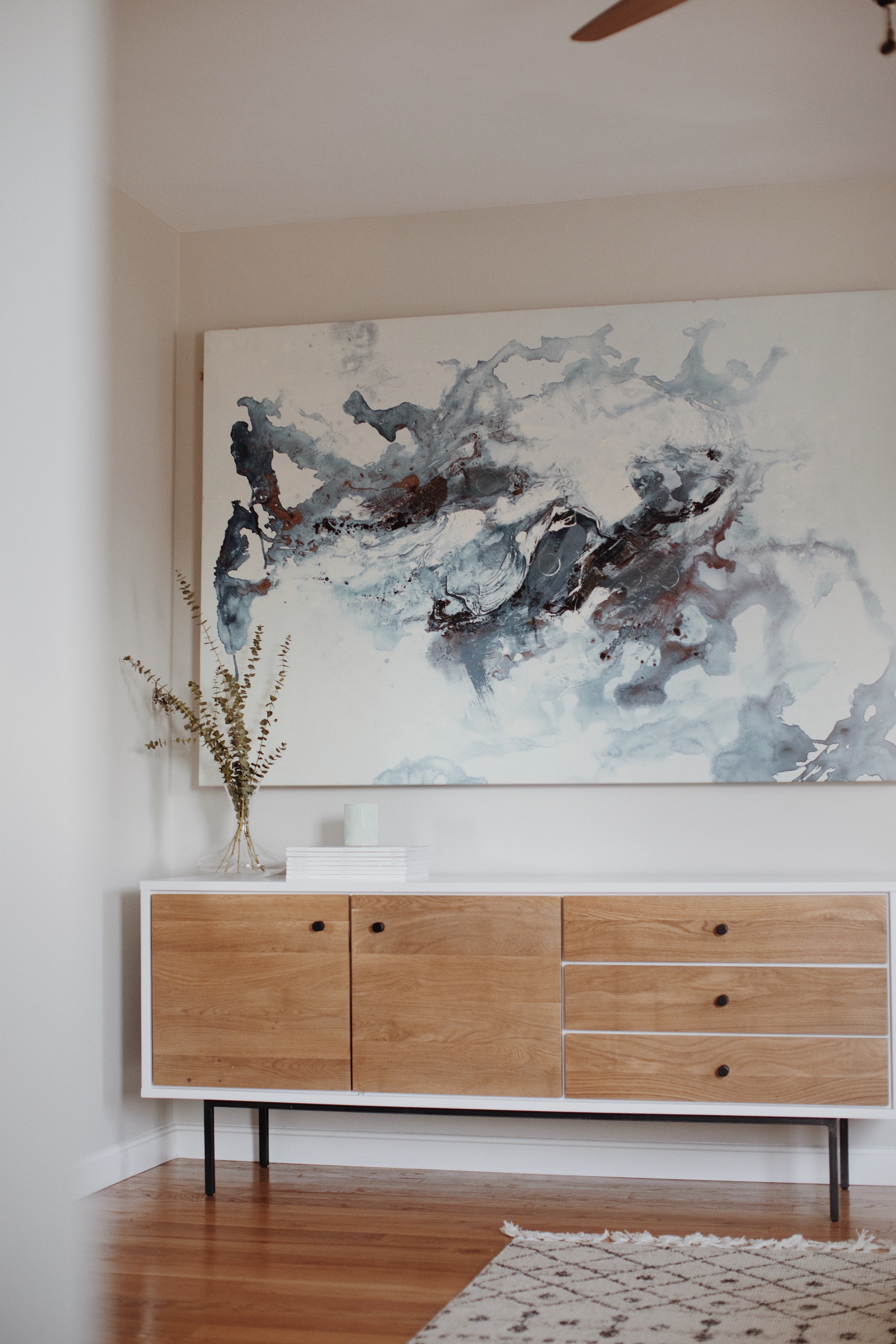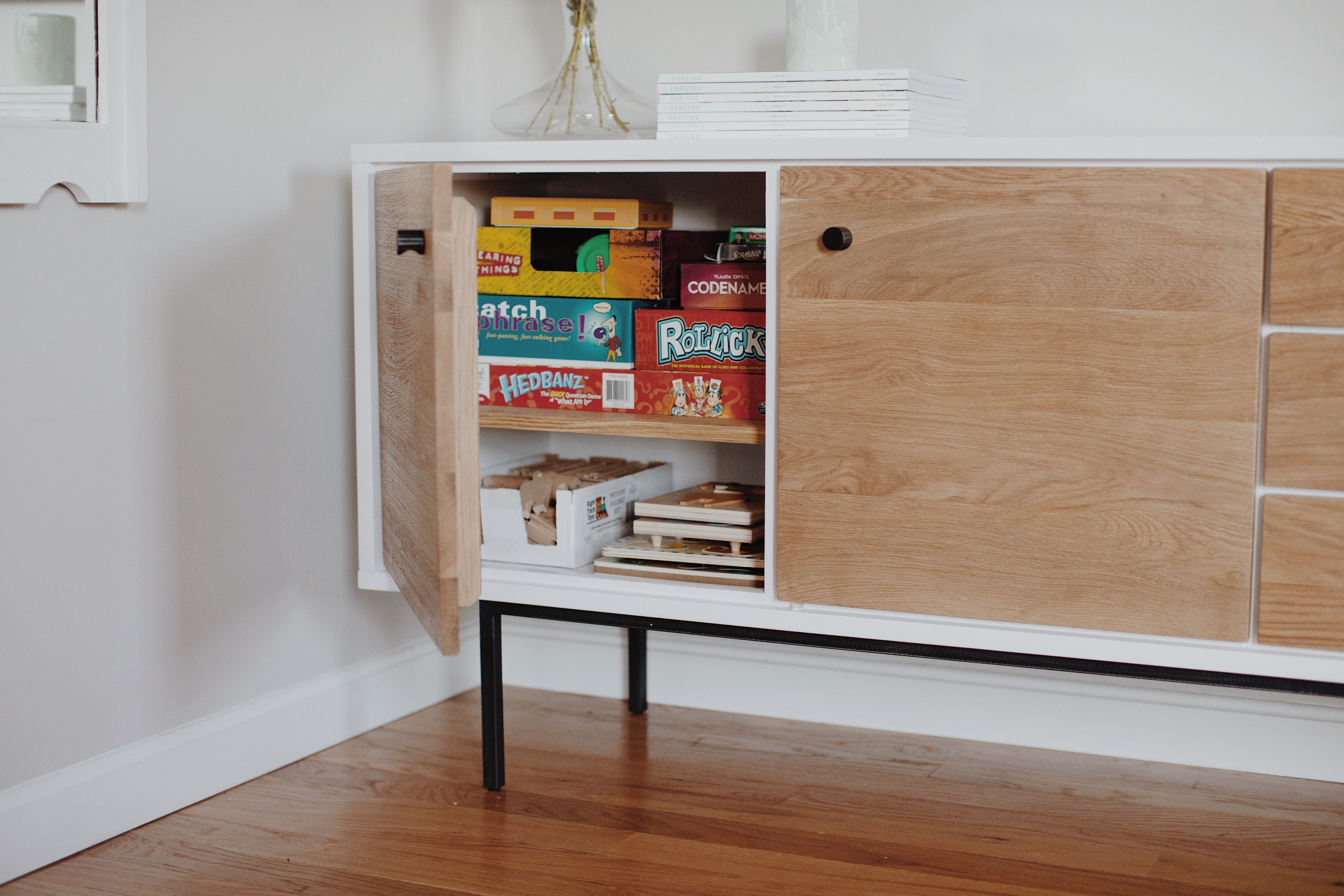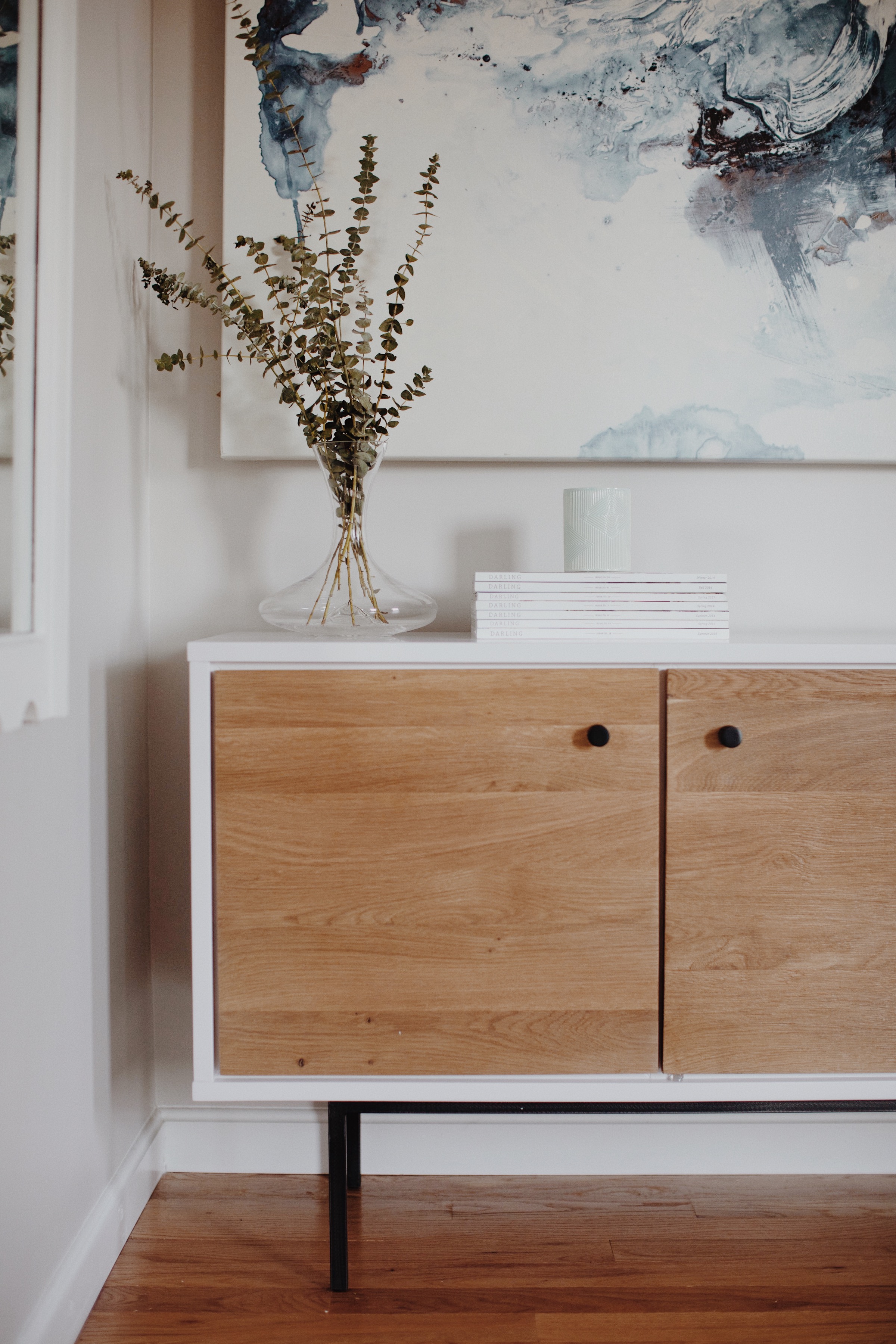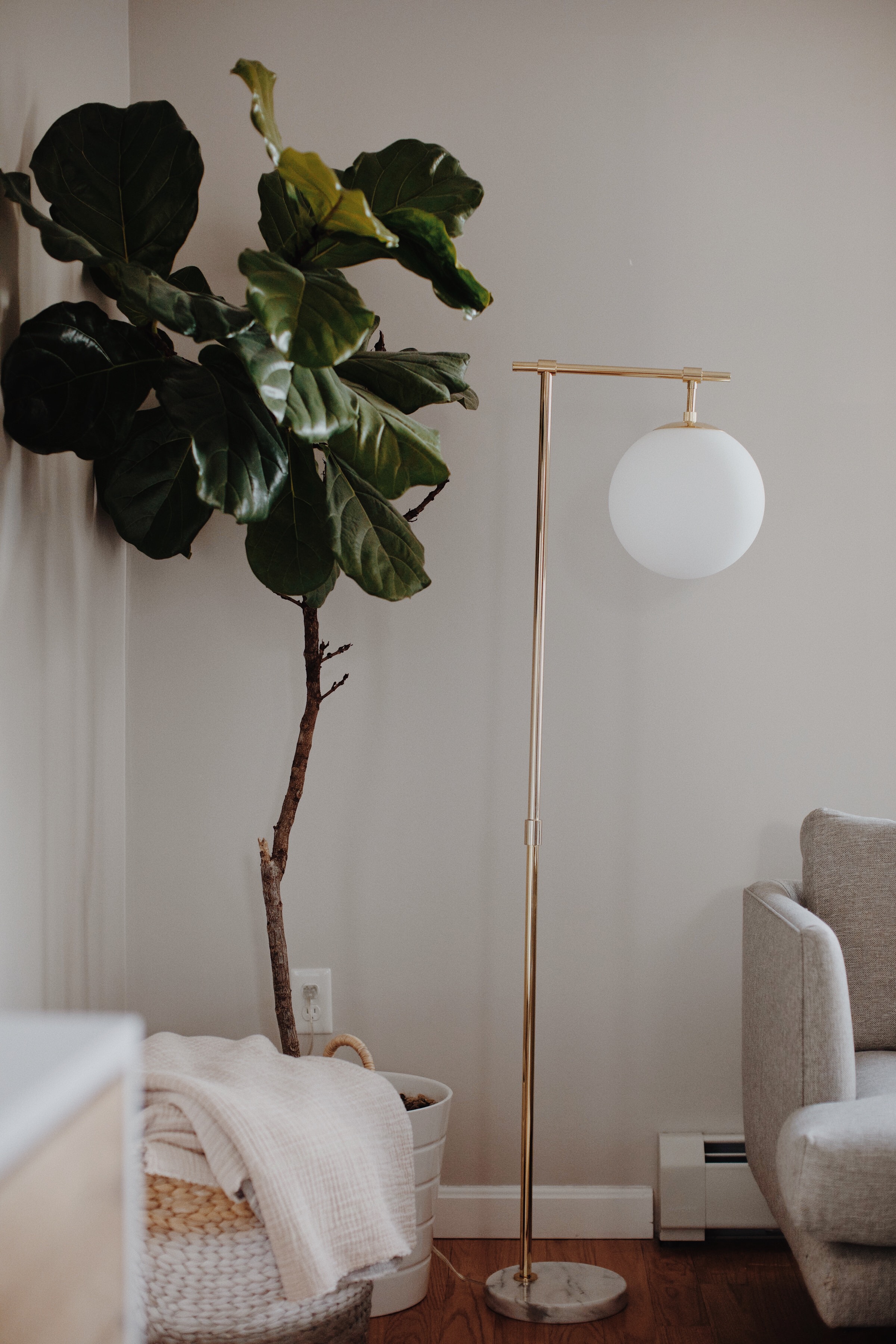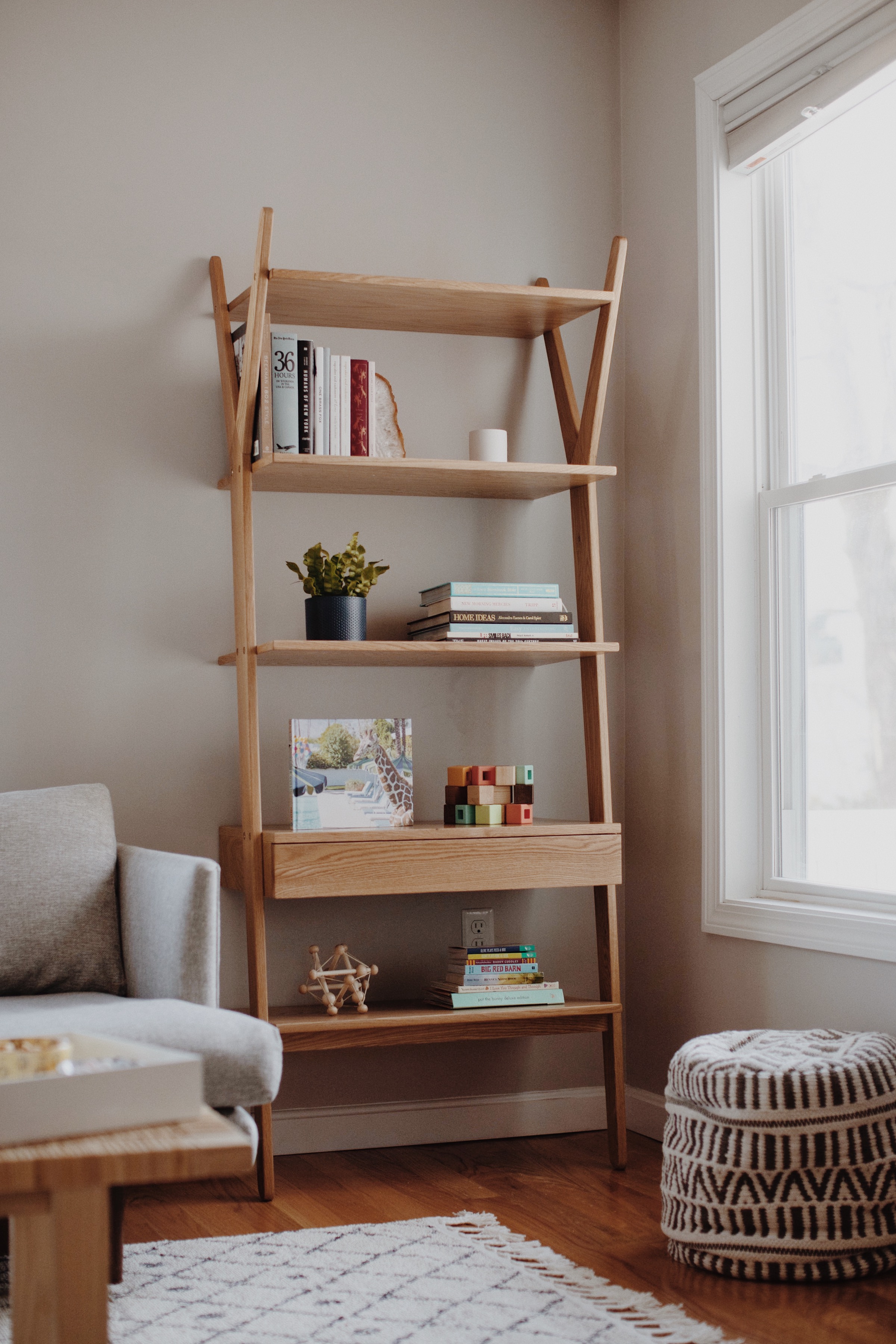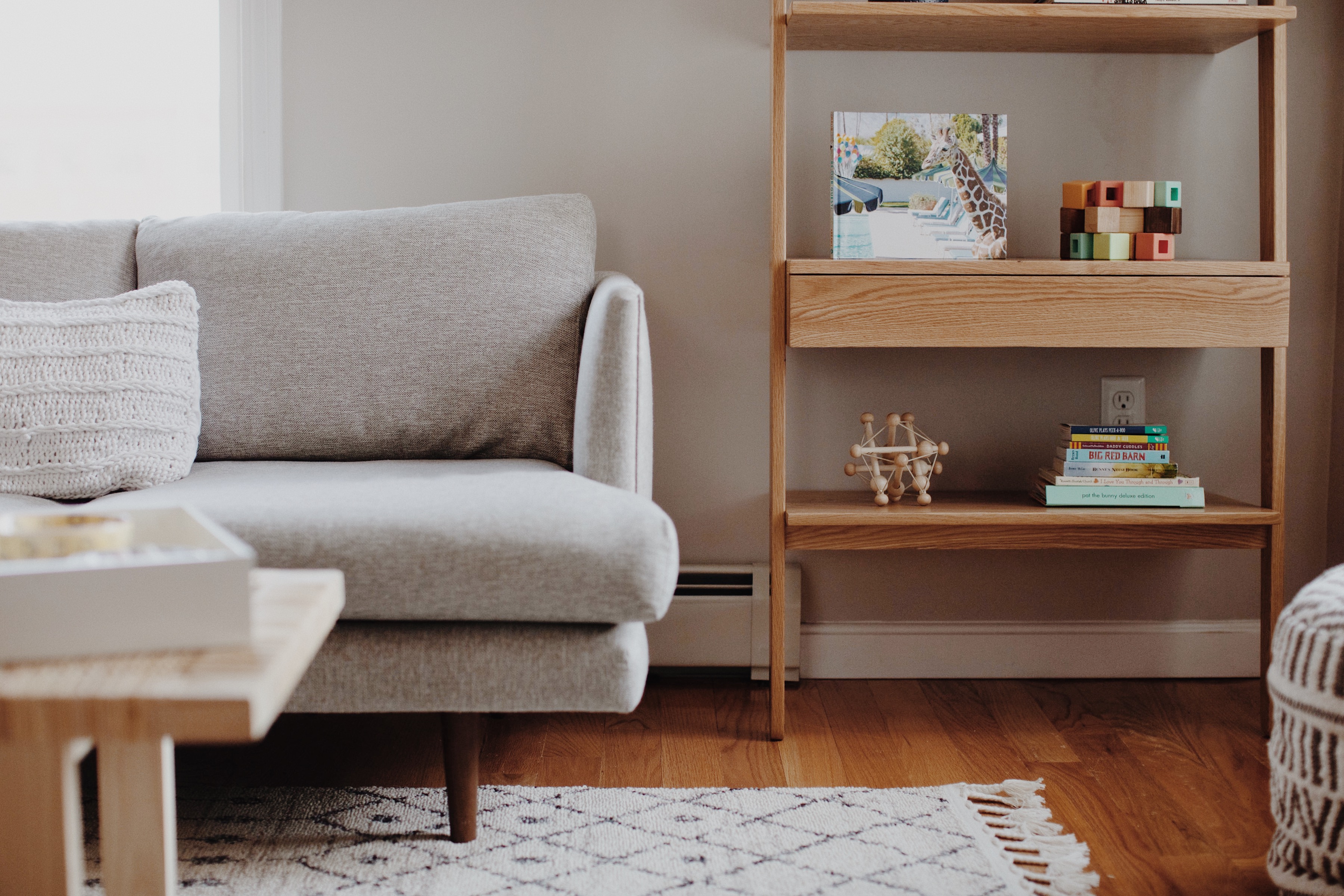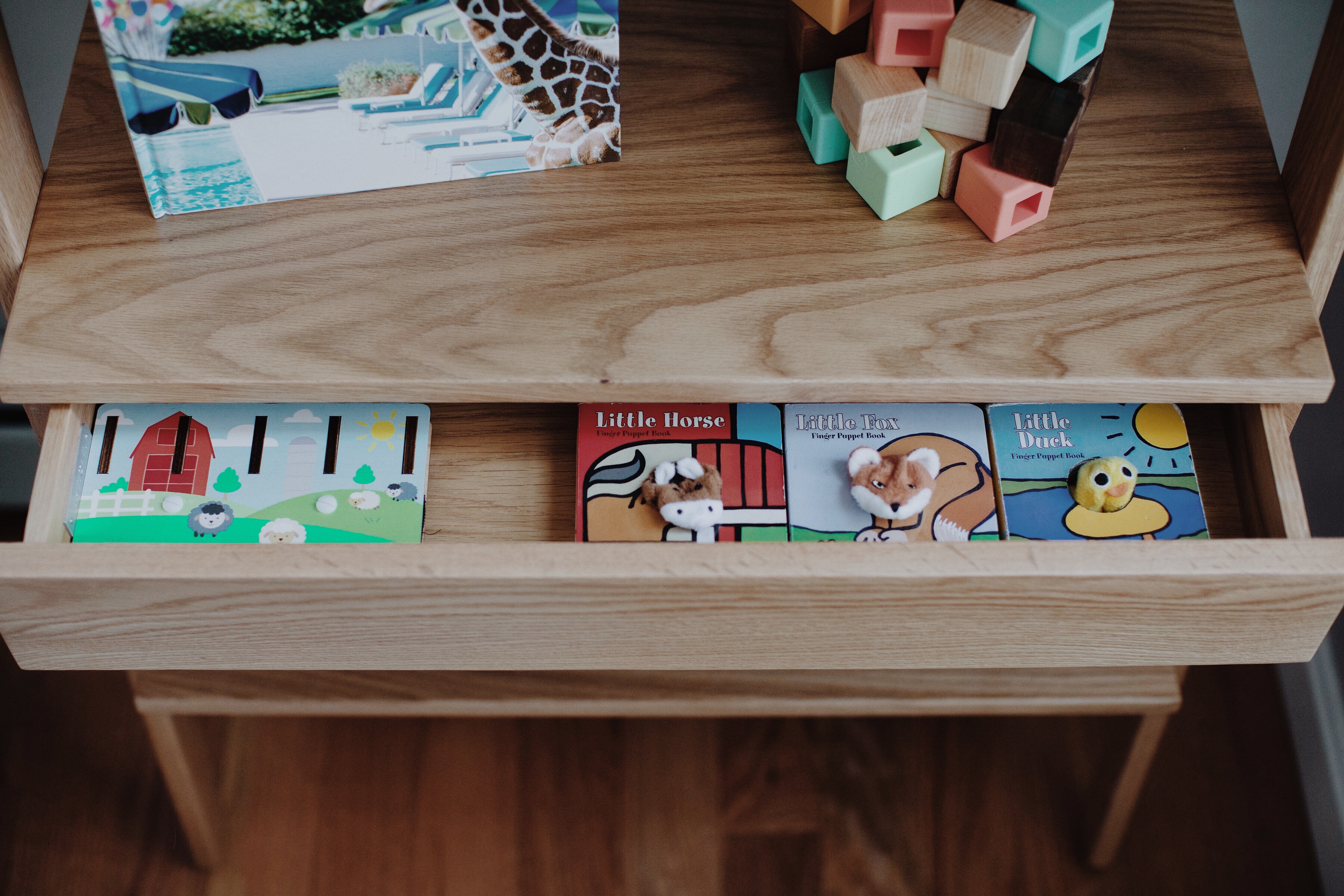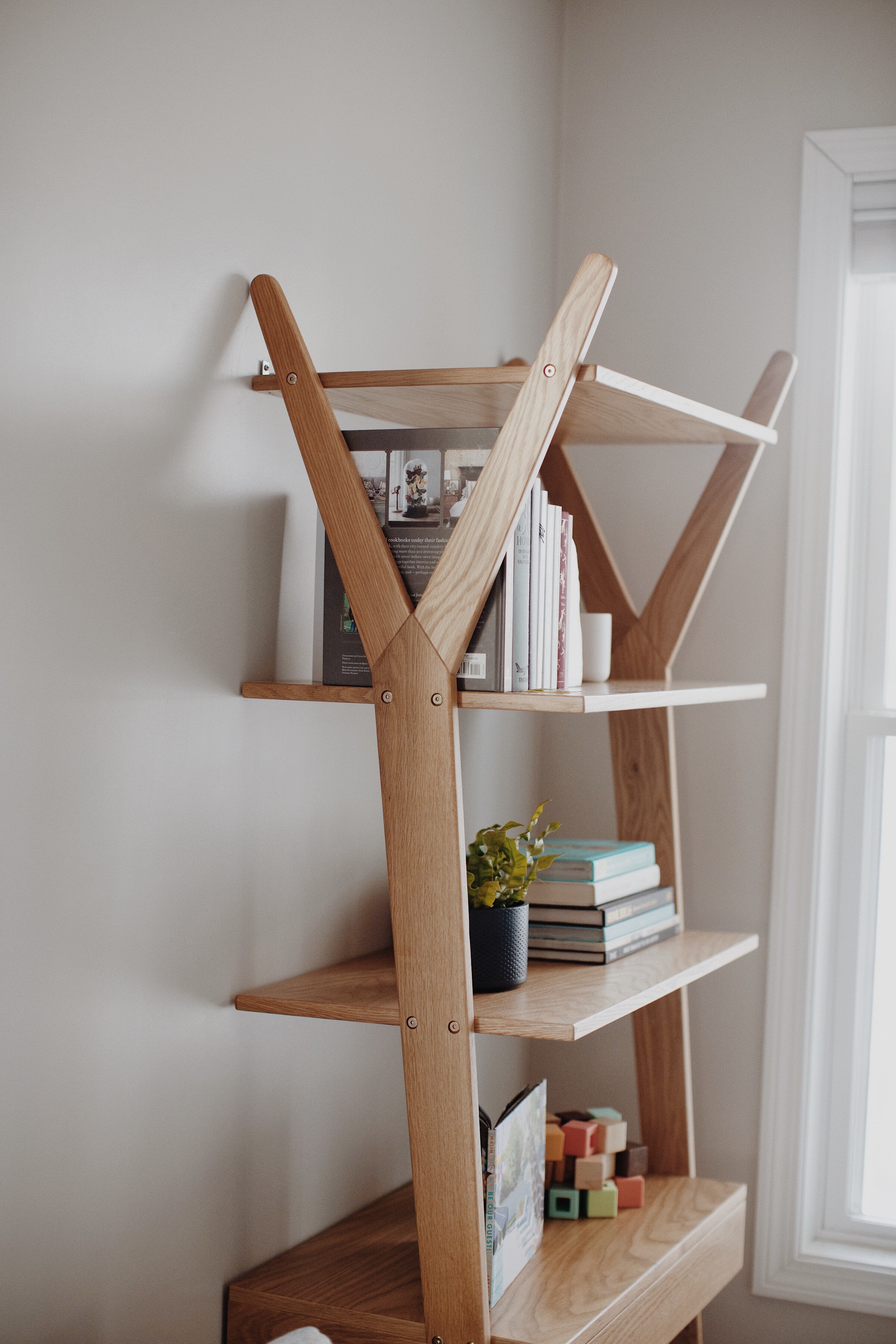 Thank you to Article for partnering with us on this family friendly living room post.