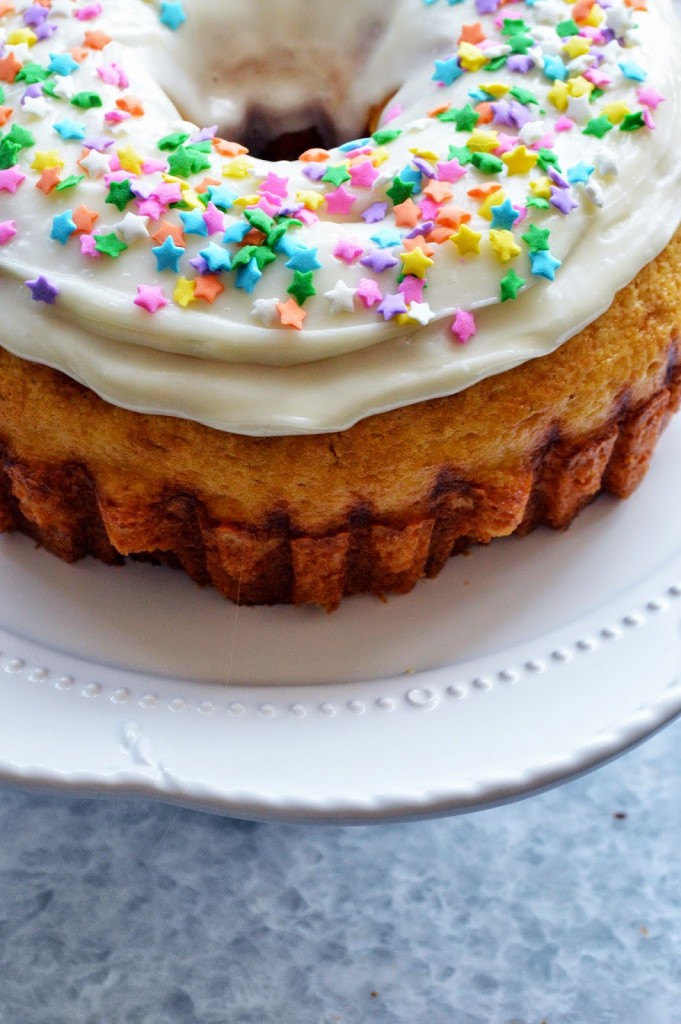 I'm apparently on a cake-for-breakfast kick (like this sweetbread recipe). But let's be honest, who can really argue that fried dough, stuffed with cream, covered in sugar was ever breakfast to begin with? Since donuts are socially acceptable, this should be, too. The fluffy cake, sweet frosting, and crunchy sprinkles are an entertaining mix of texture and color. I paired mine with a shot of espresso for that early morning wake-up; E enjoyed his slice at night with a tall glass of milk.See below for full recipe.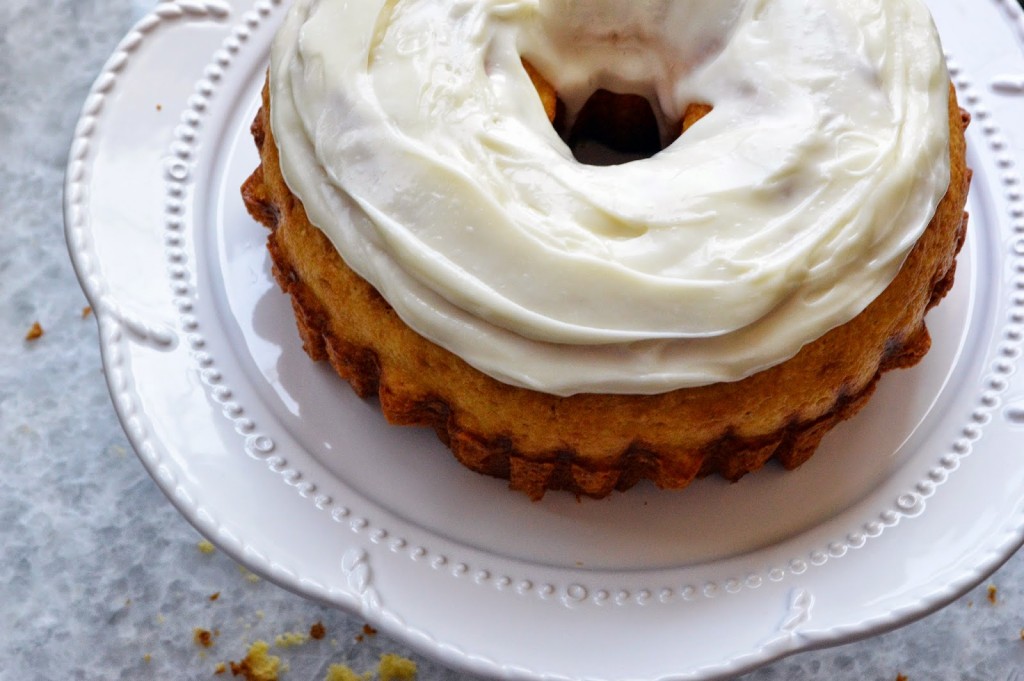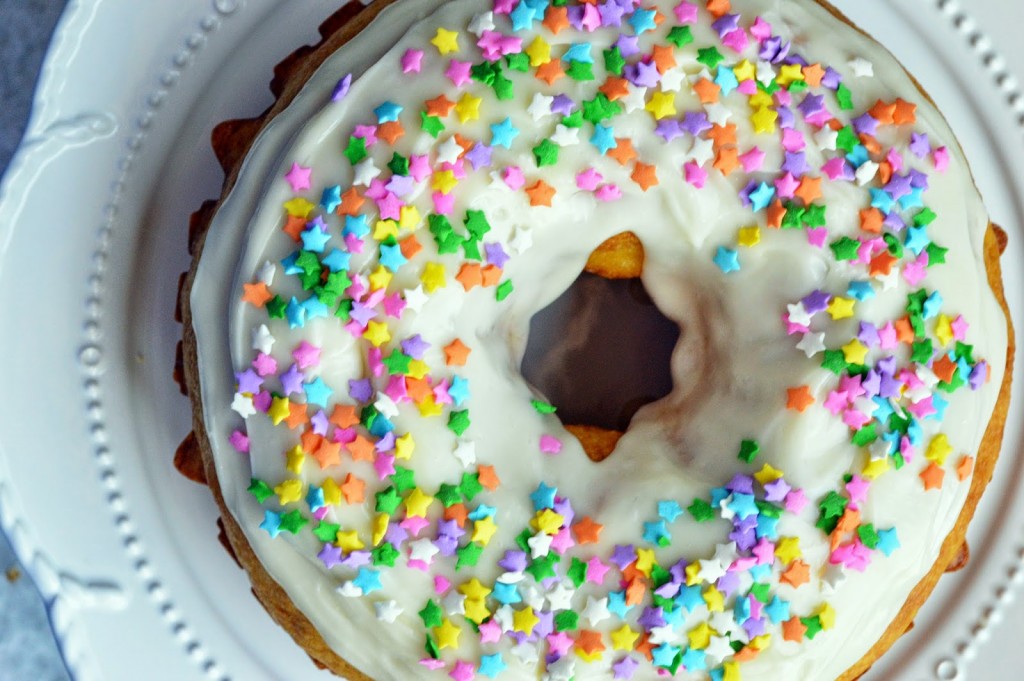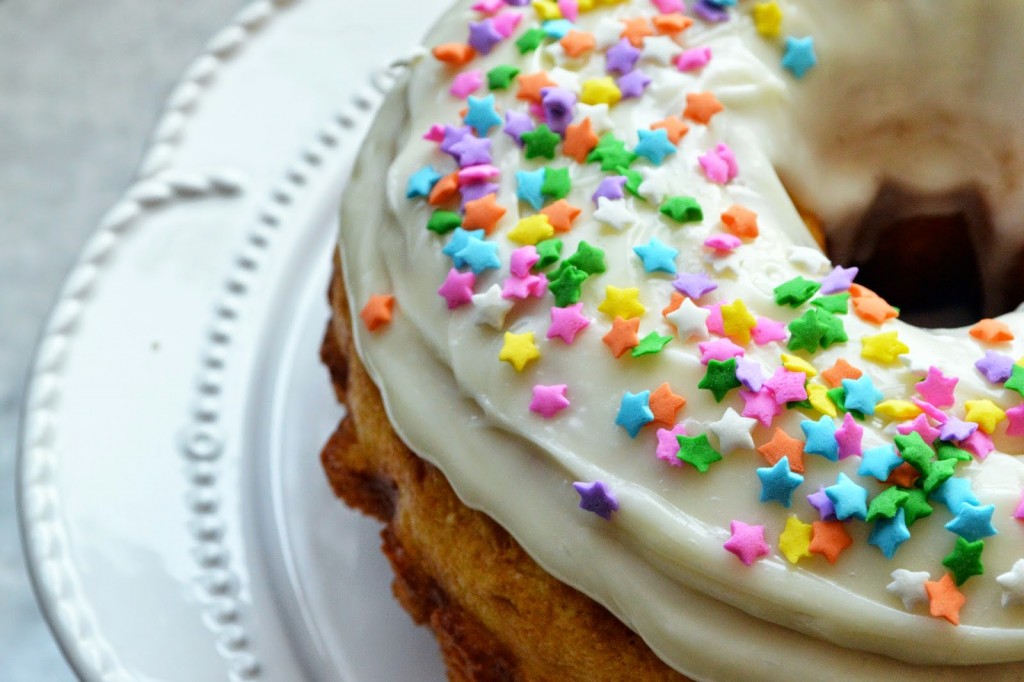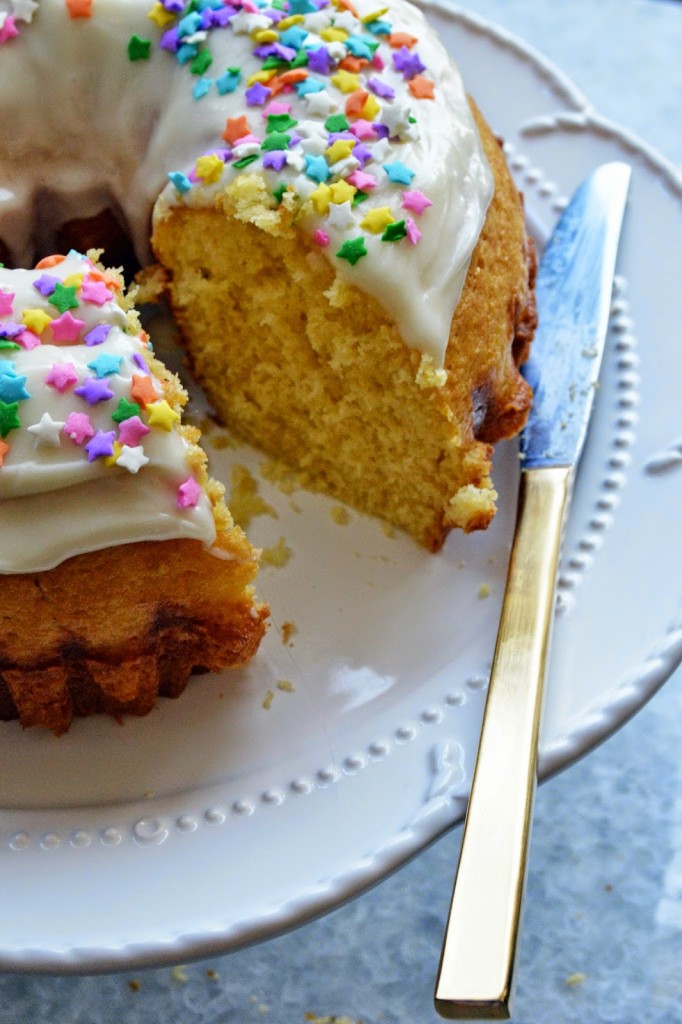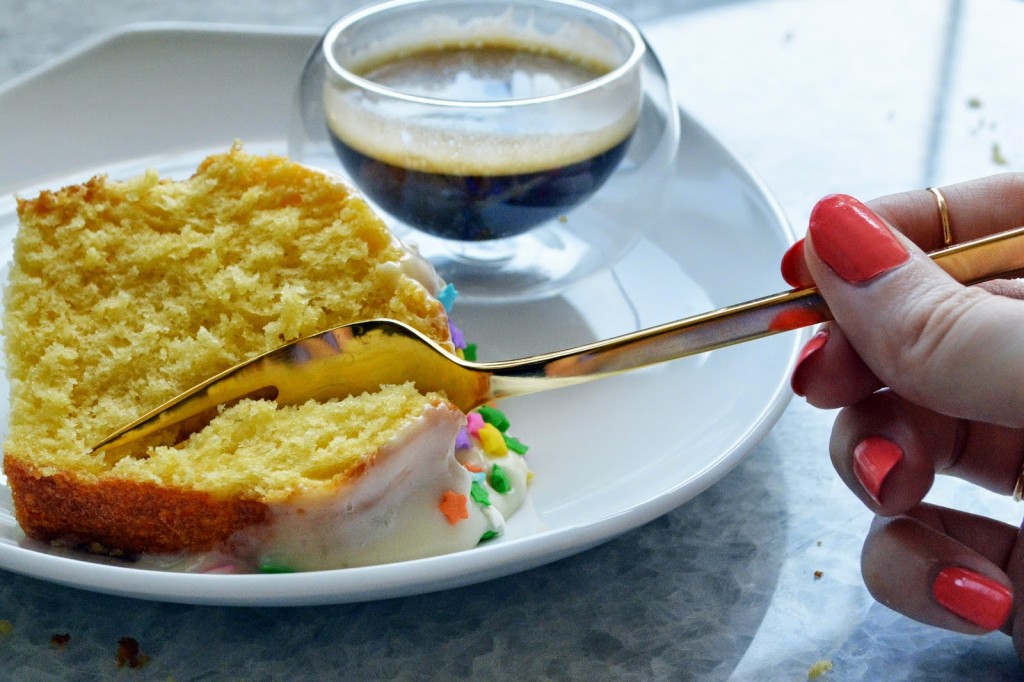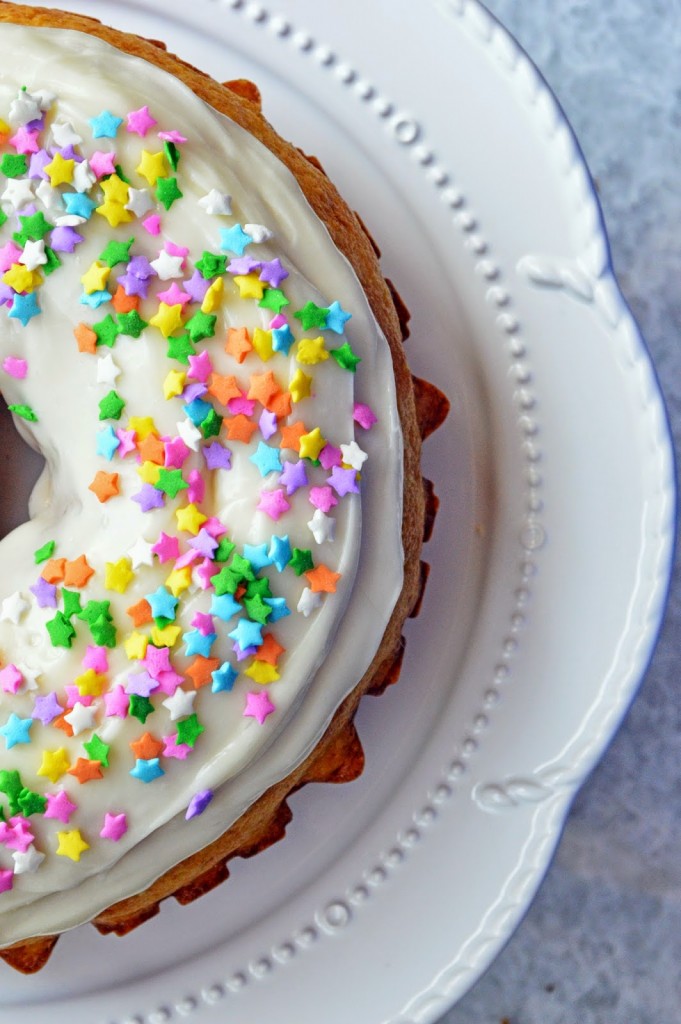 ingredients:
1 boxed yellow cake mix
4 eggs
1/2 cup water
1/2 cup Amaretto
1/3 cup butter softened
3/4 cup frosting
sprinkles
directions:
Combine all ingredients and blend according to the directions on the cake box package.
Prepare bundt pan according with light coating of oil or spray.
Bake 40-42 minutes. Insert knife in center to ensure the cake is cooked throughout.
Cool completely before frosting.
Arrange sprinkles, cut, and serve!