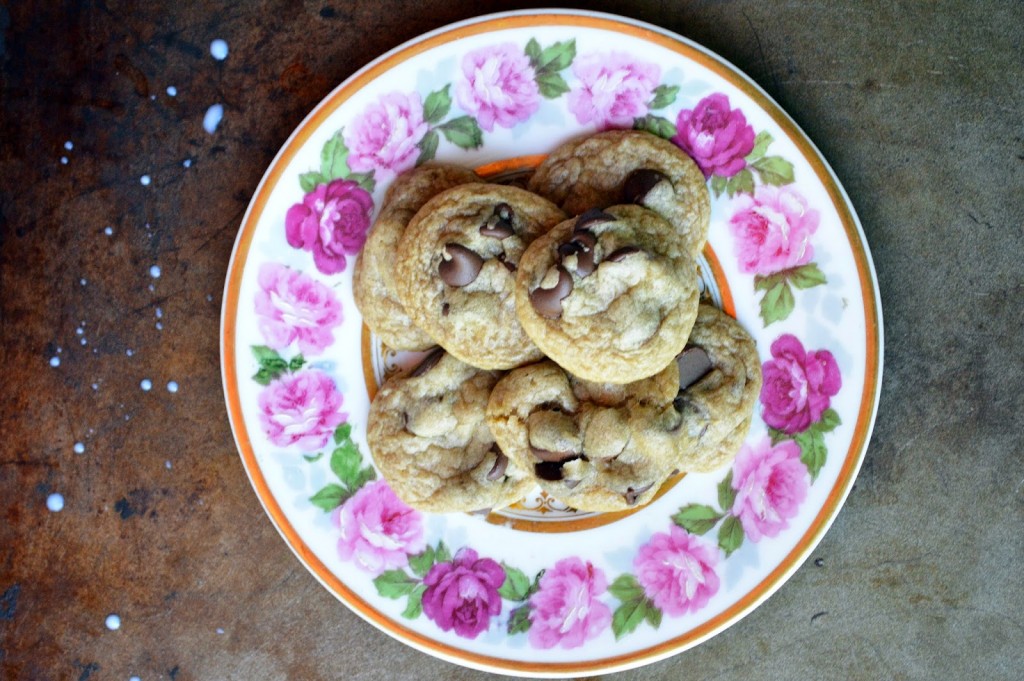 My siblings and I used to beg to visit our aunt in the next town over. And it wasn't her gigantic backyard or loveable Golden Retriever that had us pining for the trip. We wanted the Entenmann's. Without fail, that kitchen counter was
always
stocked with those addicting mini chocolate chip cookies (well, until we arrived). Naturally,
this recipe
sparked a bit of nostalgia that begged to be relived and re-eaten. The perfect meld of gooey and chewy, these morsels are dangerously easy to eat (and eat and eat).
See full recipe below.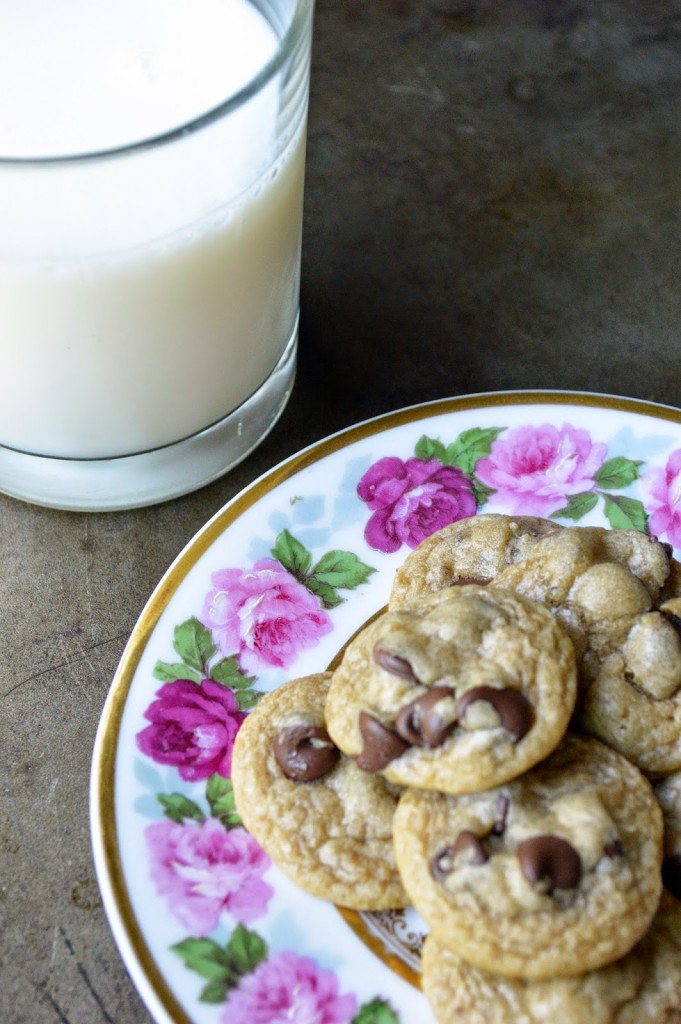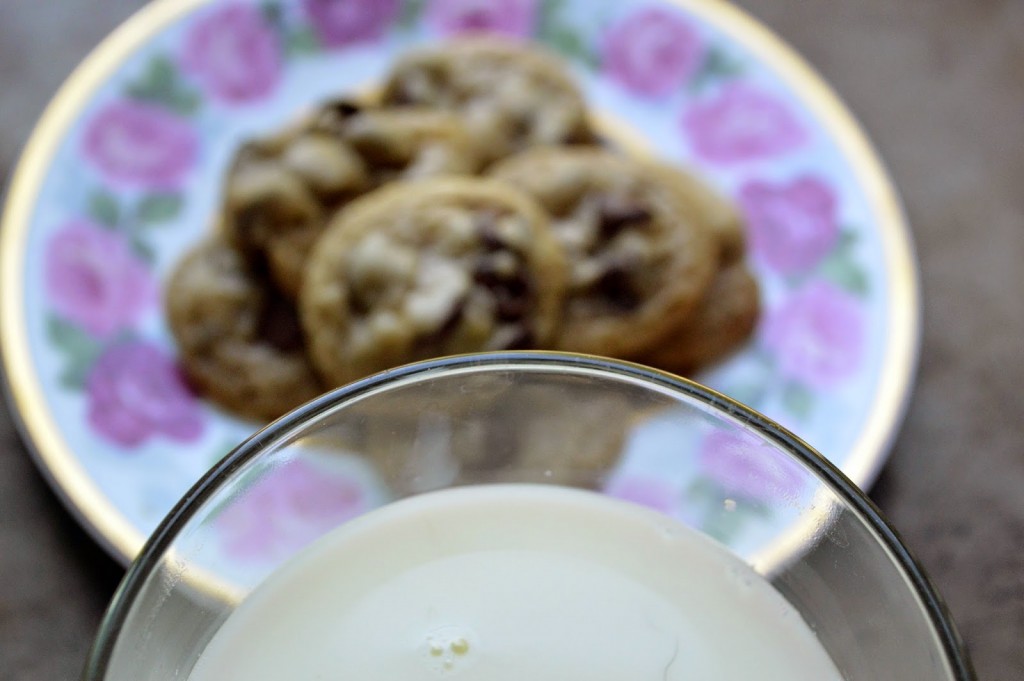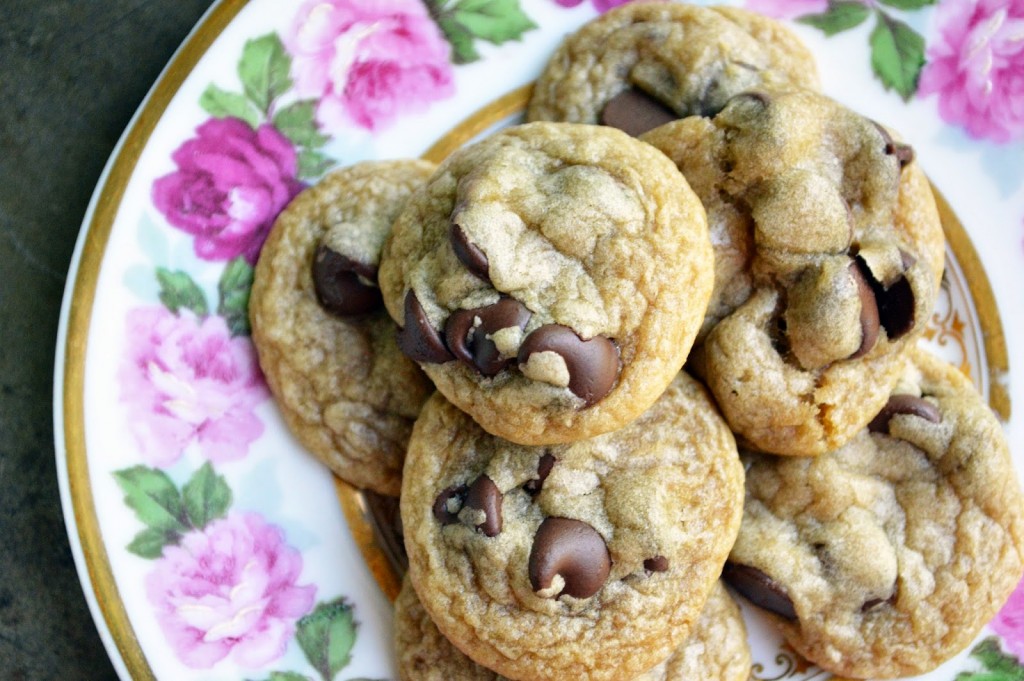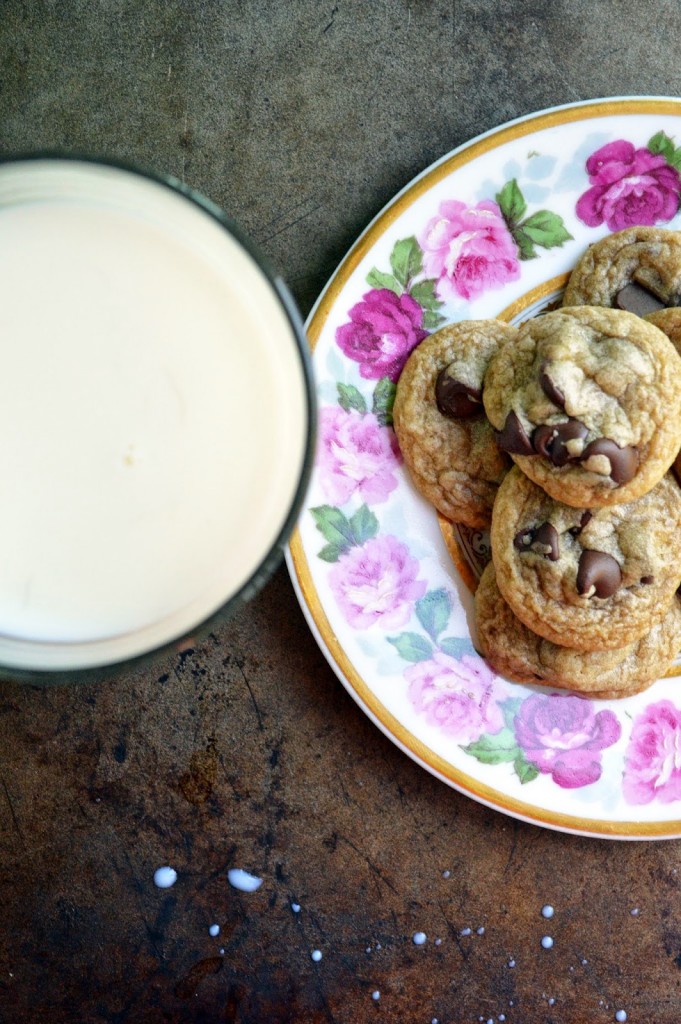 Ingredients
1 1/3 cups all-purpose flour
1 tsp cornstarch
1/4 + 1/8 tsp baking soda
1/4 tsp salt
1/2 cup unsalted butter
1/2 cup packed light-brown sugar
1/4 cup granulated sugar
1 large egg
1 1/2 tsp vanilla extract
2/3 cup mini semi-sweet chocolate chips, plus more for topping if desired
Directions
Preheat oven to 350 degrees. In a mixing bowl whisk together flour, cornstarch, baking soda and salt for 20 seconds, set aside.
Place butter in a microwave safe bowl, heat in microwave on HIGH power until butter has melted halfway. Remove and whisk until fully melted. Pour butter into the bowl of an electric stand mixer. Add brown sugar and granulated sugar, fit mixer with paddle attachment and blend mixture on medium speed until well combined. Mix in egg and vanilla extract. With mixer set on low speed, slowly add in dry ingredients and mix until combined. Stir in chocolate chips.
Scoop dough out a slightly heaping 1/2 tsp at a time and drop onto plates (wax paper, whatever). Shape each into a ball, then if desired press 3 – 4 more chocolate chips into top (totally optional, mostly for looks…and more chocolate). Align on two Silpat or parchment paper lined baking sheets, spacing 1-inch apart. Bake in preheated oven about 5 – 6 minutes (they should still fill soft and slightly under-baked, they will continue to cook slightly once removed from oven so carefully not to over-bake). Remove from oven and cool on baking sheet several minutes then transfer to a wire rack to cool. Store in an airtight container.