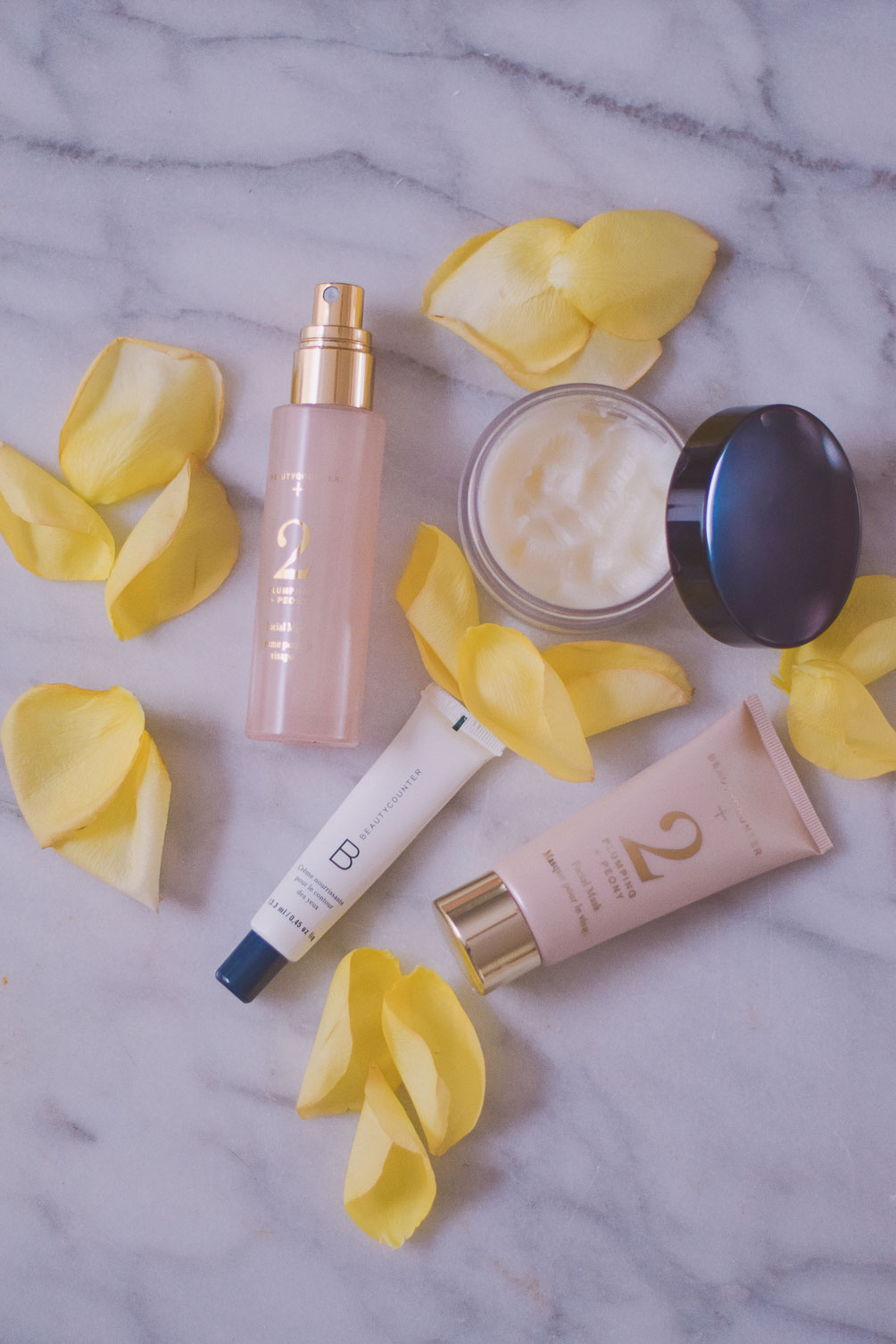 A few weeks ago I shared this video mapping out my winter lip essentials. Those three products are still on repeat. Similarly, I have an easy regimen of winter skin essentials that refresh my complexion and provide an extra 'oomph' of moisture. I tend to fight dryness year round, so these colder months can really be a killer. But four products are coming to my rescue on a daily basis. Not only are they tremendously effective, but they're toxin-free and formulated with zero harmful chemicals. Here's my quick breakdown:
---
Cleansing Balm: This may be my favorite skincare product in the whole world. I'm prone to exaggeration, but that I MEAN. Unlike many other balm products, this is not petroleum jelly based. So, instead of locking in the dirt or grime, this combination of raspberry and cranberry seed oils along with Vitamin C dissolves impurities. However, it doesn't strip your skin of natural moisture. This brightens and hydrates while it cleanses. Plus, it doubles as an overnight mask to offer maximum results.
Plumping + Peony Facial Mask: I know, I'm not yet in my thirties and will likely get some eye rolls for this. Regardless, using a plumping facial mask brings the most incredible, youthful results. Once or twice a week I apply this mask for 15 minutes, wash off, and feel totally rejuvenated. Kaolin clay lifts and tones the skin while peony root restores skin's elasticity. It has become my Saturday morning ritual that E watches Colton while I shower and do my own at-home facial.
Nourishing Eye Cream: My fair skin is very prone to dark circles. One night of lost sleep and I somewhat resemble the walking dead. That's a pretty unfortunate scenario given the fact that I have an infant. So I rely on this stellar eye cream to combat my unforgiving complexion. One swipe of this, morning and night, keeps me feeling human, awake, and not needing covert sunglasses.
Plumping + Peony Facial Mist (currently 30% off during their Winter Sale): Meet my 'little facial-mist-engine that could.' Continuing in the same family as that above facial mask, it's a replenishing spritz made from peony root. Whether prepping for makeup, setting makeup, or just misting on-the-go, this plumps skin while reducing the appearance of fine lines. It feels like an instant face lift whenever applied. Plus, the bottle lasts forever–I use it constantly and have barely made a dent!
---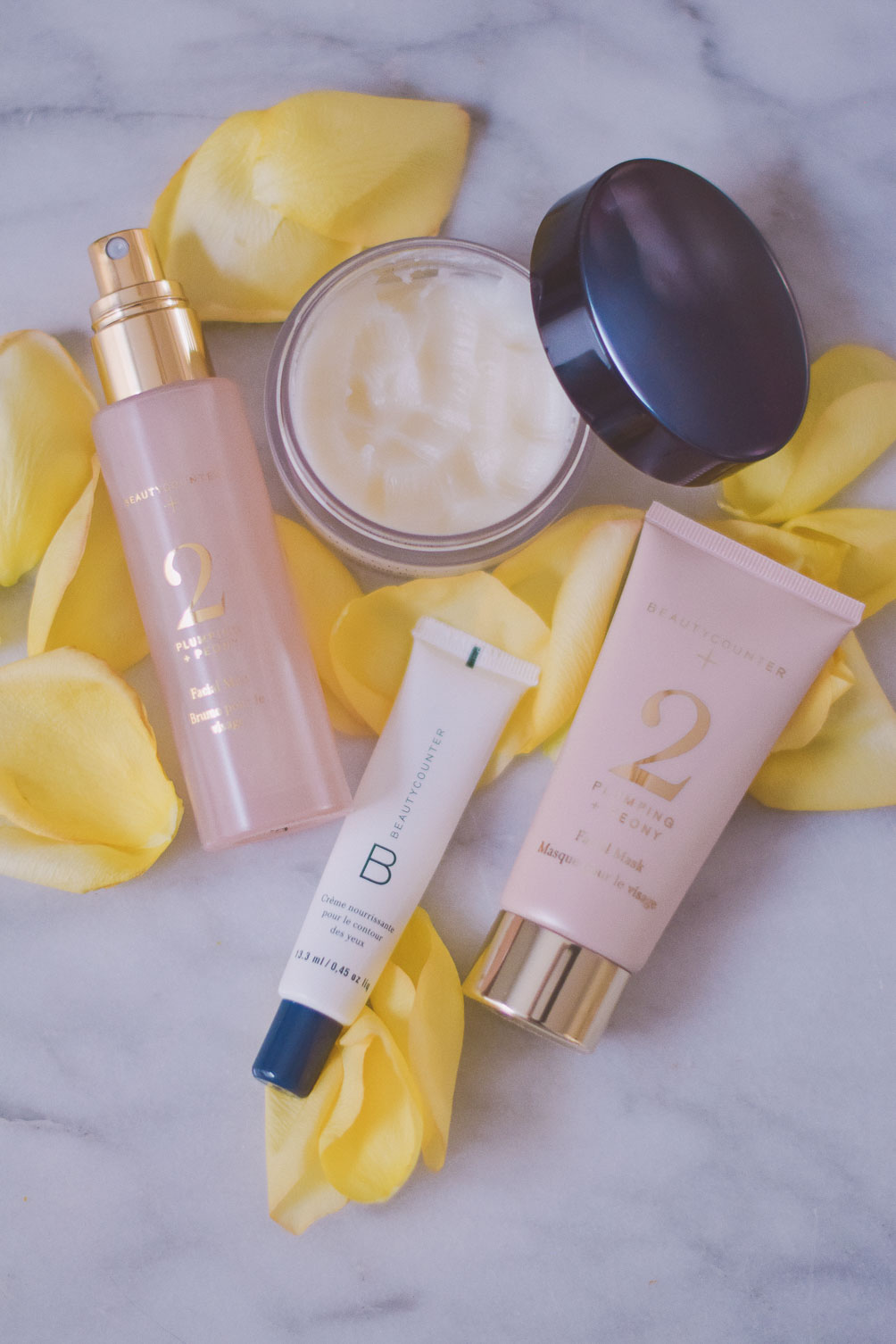 As a sidenote, I use these on top of my standard skincare system. They act as a supplement to my cleanser, moisturizer, etc. So, in order to achieve maximum results, they should be used in conjunction with your daily products.
If you want to learn more about toxin-free clean beauty, check out this page.