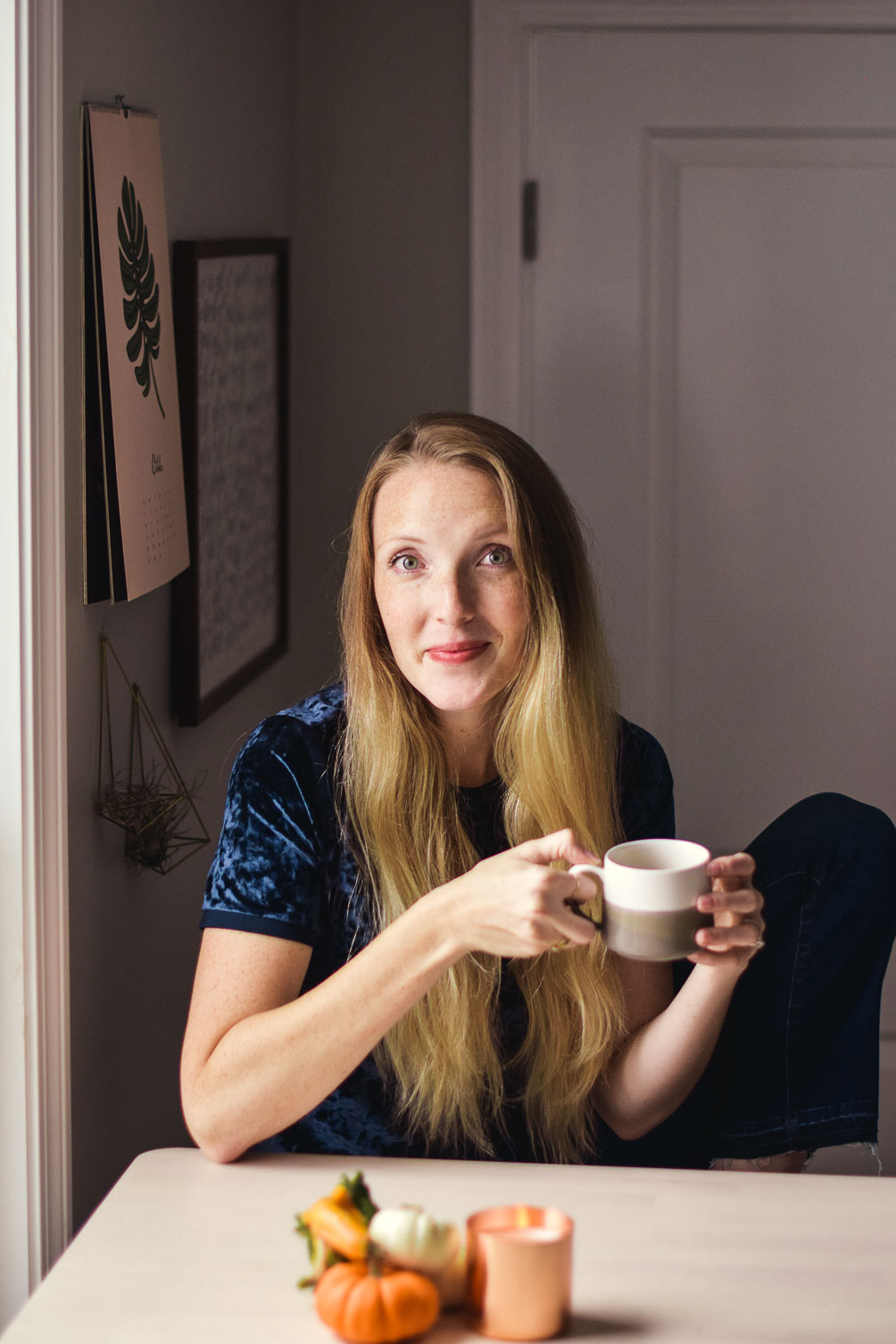 So here's some less than shocking news: I am of the pale skin persuasion. In summertime my freckles multiply and I can at least claim somewhat of a sun kissed complexion. But, come October, I may very well be mistaken for a trick-or-treating ghost. This means that finding a way to both capture and keep up a natural dewiness through the winter months is key. I've put together this simple lineup of five clean beauty products that create that lustrous, glowing skin look. The bonus with these items is that they're genuinely nourishing while they work so it's not merely a coverup. The only other things I used for my makeup in the above image are lengthening mascara and brow define.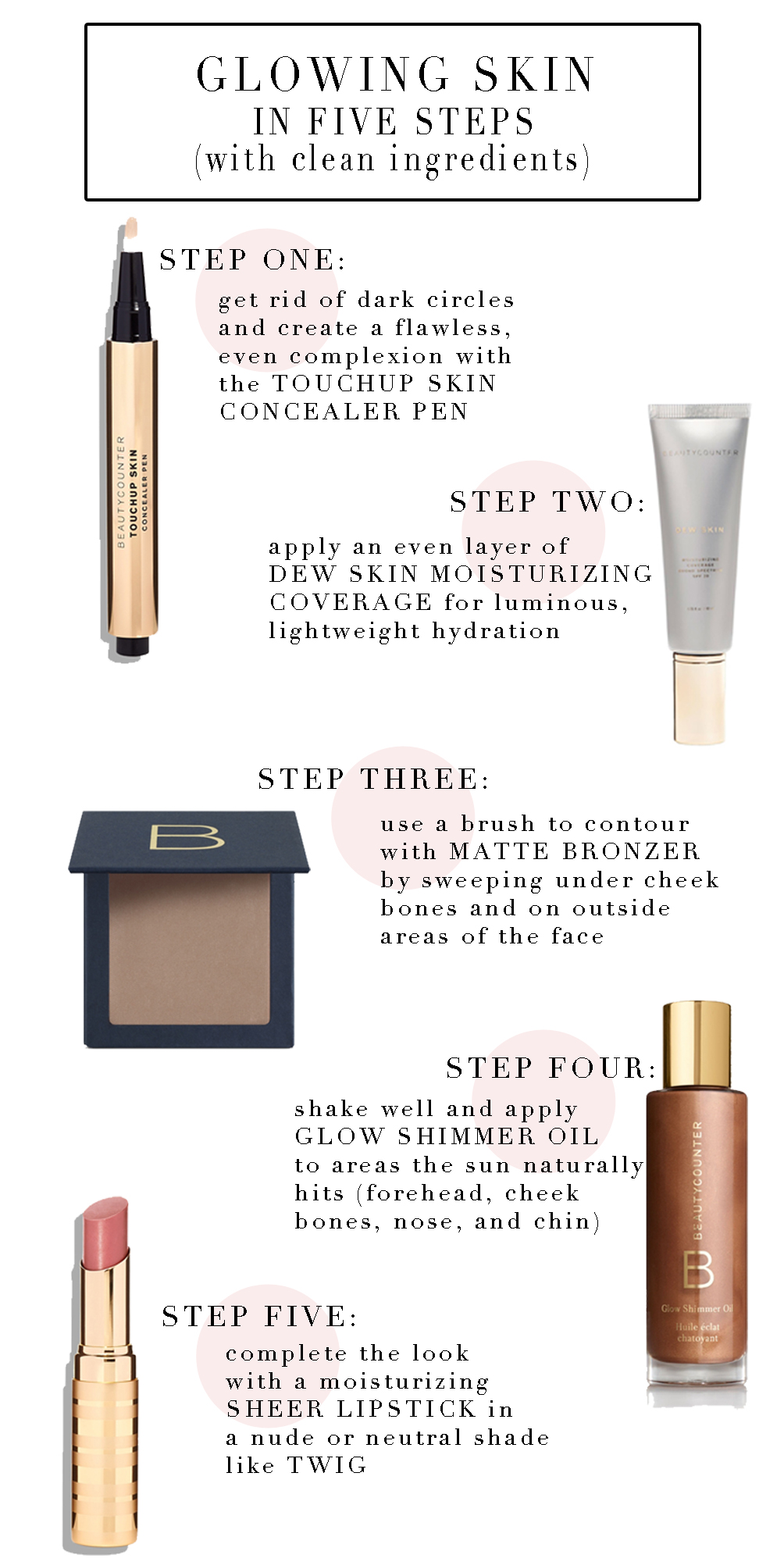 step one: TOUCHUP SKIN CONCEALER PEN
step two: DEW SKIN MOISTURIZING COVERAGE
step three: MATTE BRONZER
step four: GLOW SHIMMER OIL
step five: SHEER LIPSTICK
I recently joined the Beautycounter company after learning of their mission to transform industry standards for cleaner beauty. Once I tried their products and truly experienced a difference in my skin (as well as hair), I felt it was a perfect addition to this one brass fox brand. If you want to know more, see my 'ABOUT BEAUTYCOUNTER' page. Or, feel free to send me an email if you're interested in learning a bit more about their mission! As always, I stand behind any product represented on this blog and will never share something that I don't believe is valuable.