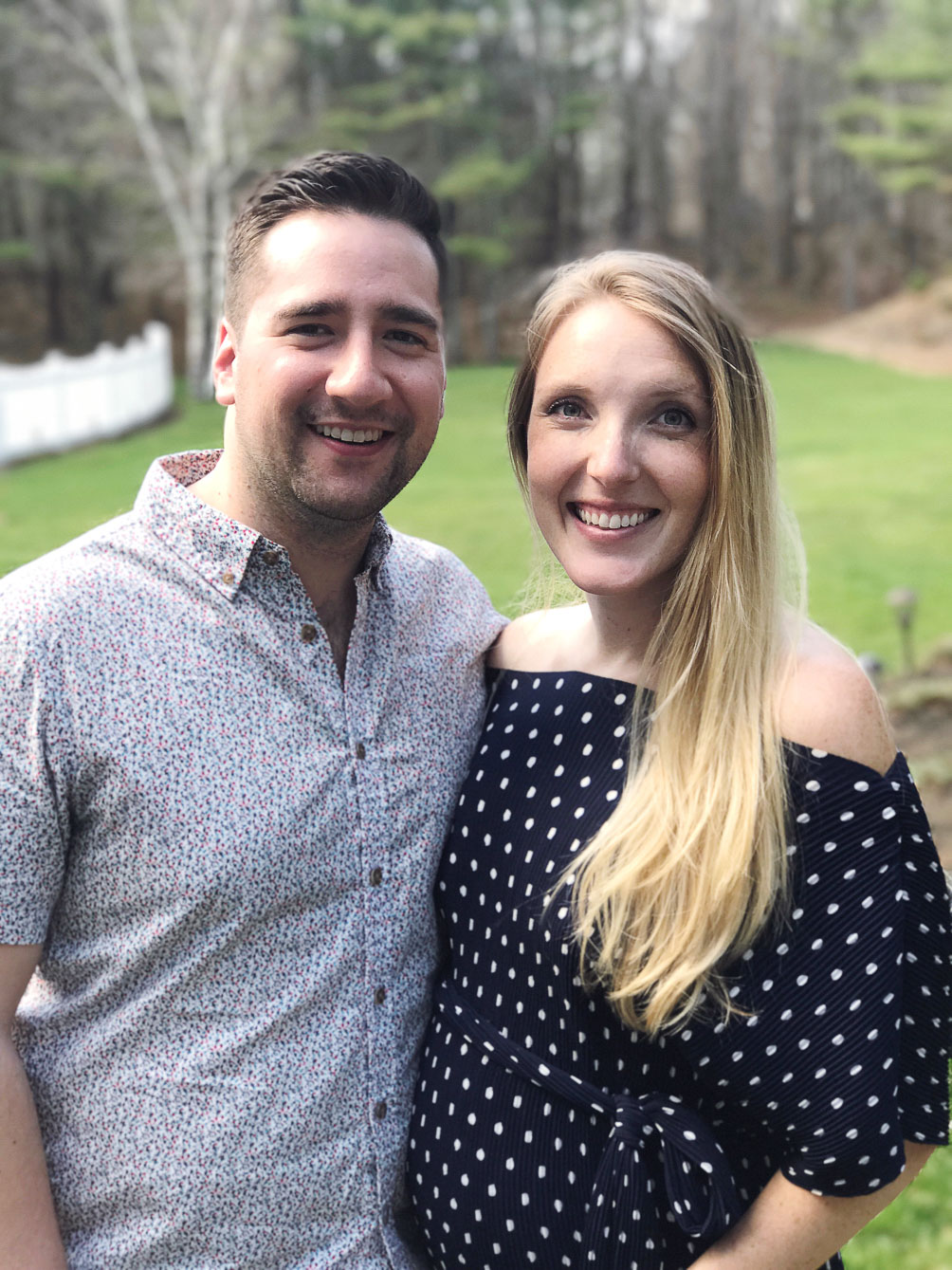 For a while we'd been dreaming of our perfect babymoon. As a final getaway before the family grows, it's meant to celebrate the couple and bring some much needed relaxation. But we've tackled a lot over the past six months: buying our house, upgrading to a family car, and investing in all those infant necessities. So the budget didn't really accommodate a full-blown fly away destination (our islands vacation will have to wait). Yet we wanted time set aside to enjoy the other's company, find moments of zen, and embrace our 'twoness.' Together we crafted a staycation babymoon that accomplished it all without breaking the bank or taxing our timeframe. Here are a few (iPhone) snippets from our day + what made it special.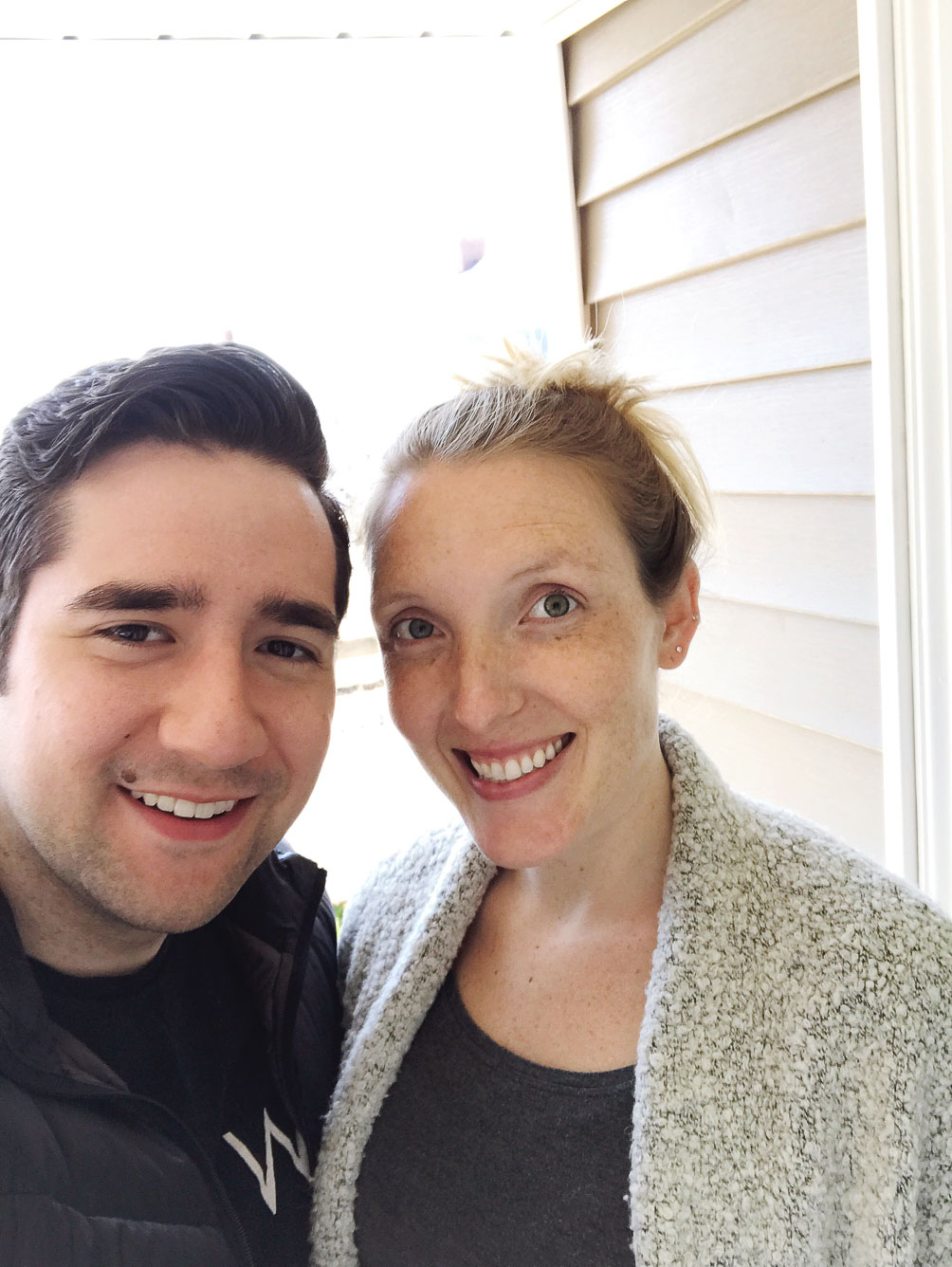 part one: sleep + breakfast
To those who may not know me well, this part could sound ridiculous. But planning time for extra sleep is necessary in my book because it doesn't come naturally. Saturdays are generally when I feel compelled to wake up even earlier in order to tackle our list of chores. On the other hand, E could hibernate every weekend with ease. He's tuckered out from crazy long work weeks (and I don't blame him). So that day we agreed to shut off any alarms, get up when our bodies prompted us, and enjoy breakfast together. As simple as that seems, it's a luxury to spend our morning meal together.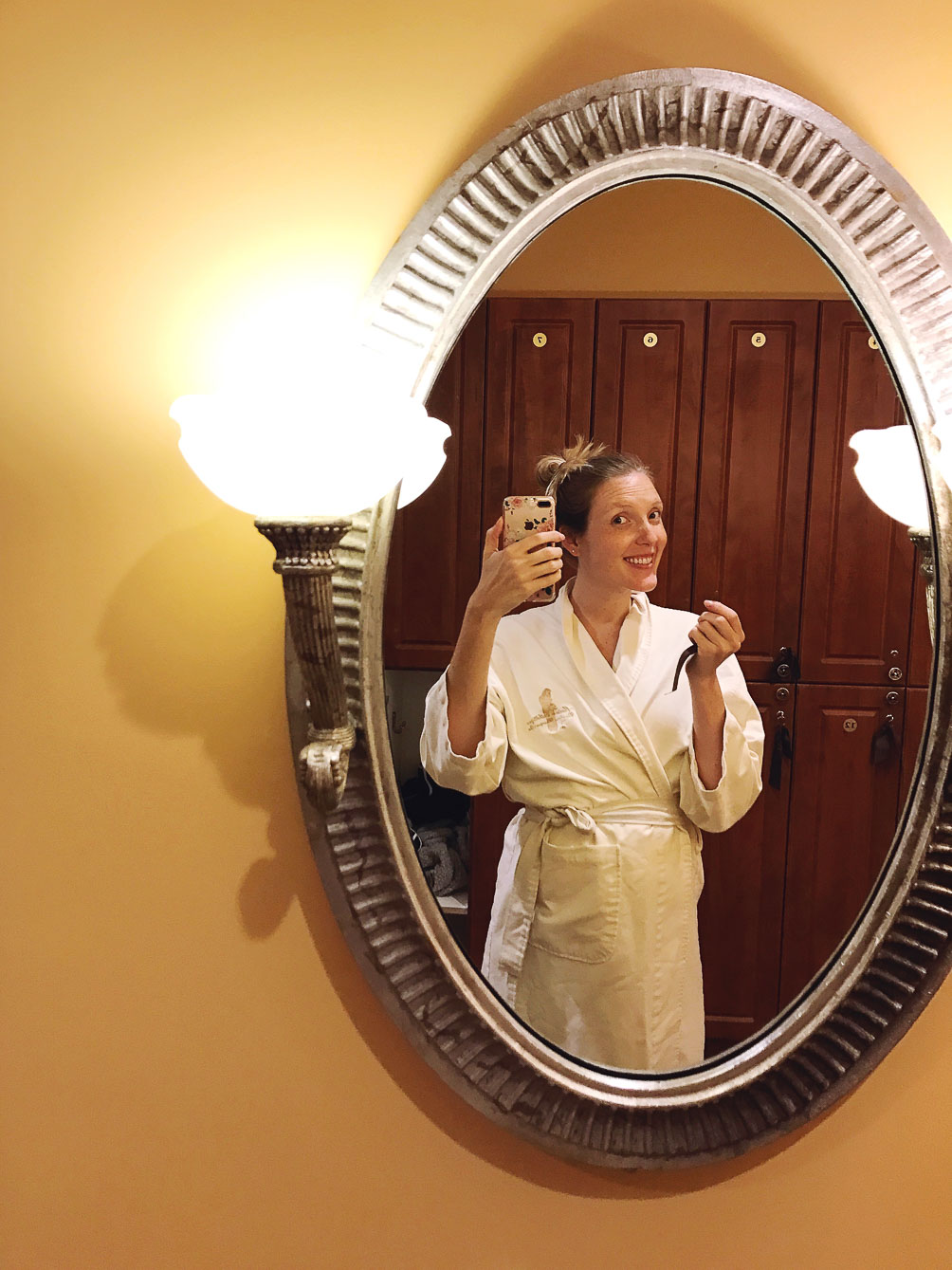 part two: spa + massage
This is the portion of our day I'd repeat every single weekend from now until baby boy if possible. There's a spa just down the street from us that I visited for all my pre-wedding appointments. So to return for this reason was a sweet 'full circle' experience. While I relaxed with a hydration facial, e soaked up all the stress-relieving benefits of their sauna, steam room, and hot tub. We then reconnected for a couples' massage. Now, I'll be honest, putting my belly through a foam hole on the table wasn't the most tranquil of moments. But, overall, the soothing sounds, scents, and touch of those fifty minutes were sheer heaven.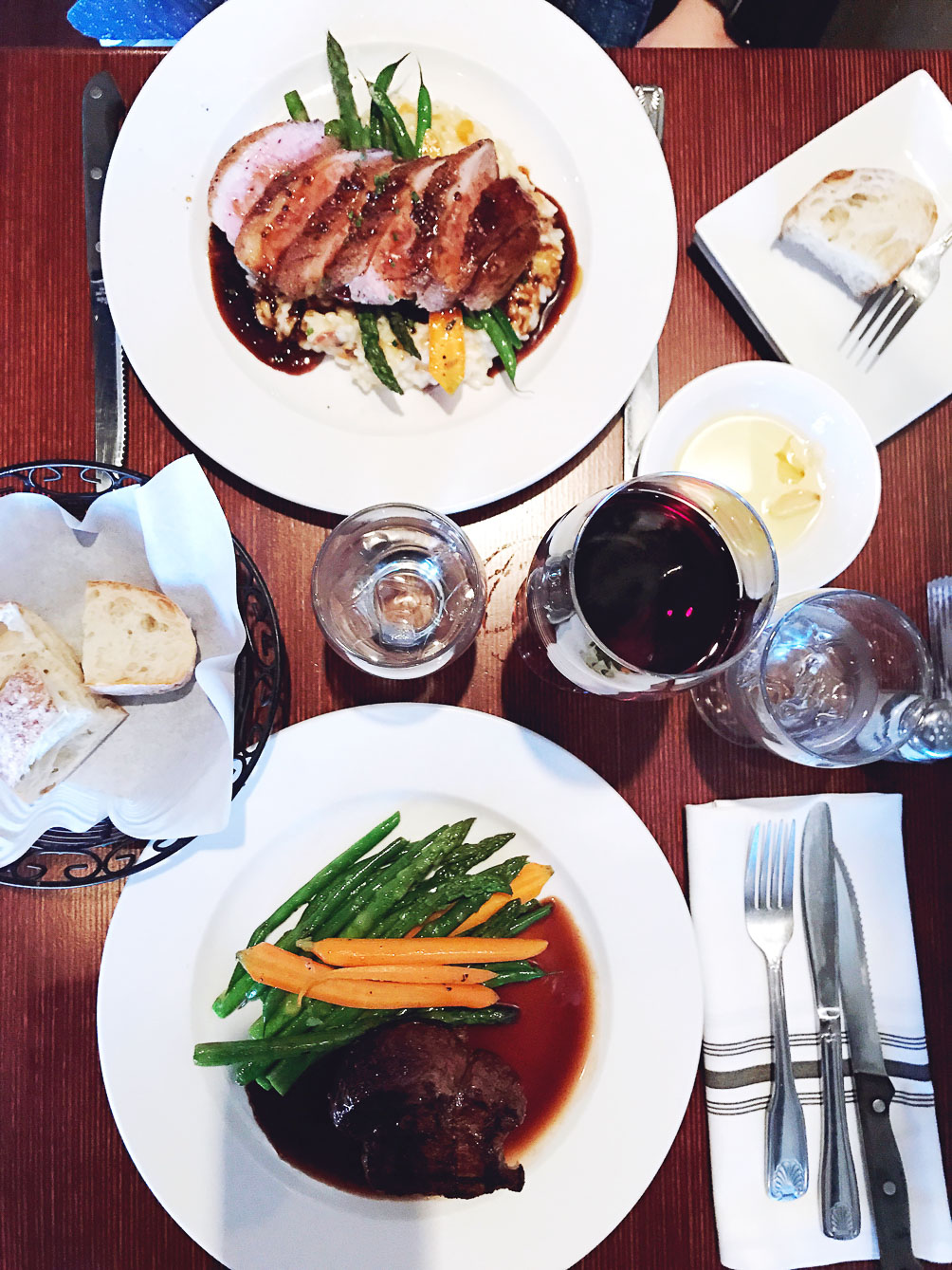 part three: dinner + drinks (for one of us)
Let me just pause here to say that where we now live is ridiculously convenient. Every step of this day was a walkable distance. So that even further lessened the busyness of needing to hop in or out of the car multiple times. Our dinner spot was a sweet little bistro we've been hearing about for months. Granted, I eat ridiculously early and made e get a 5:30 reservation, but once we sat down it felt like our own foodie oasis. With duck + steak on the menu, we reminisced a bit about our earlier dating years, how we've loved these 'times of two,' and what relationship traditions we want continue even as our family grows.
Although we couldn't hop on a plane and jetset to paradise, we created the same intimacy in our own backyard. And, looking back on the day, I wouldn't change any moment for the world. xx