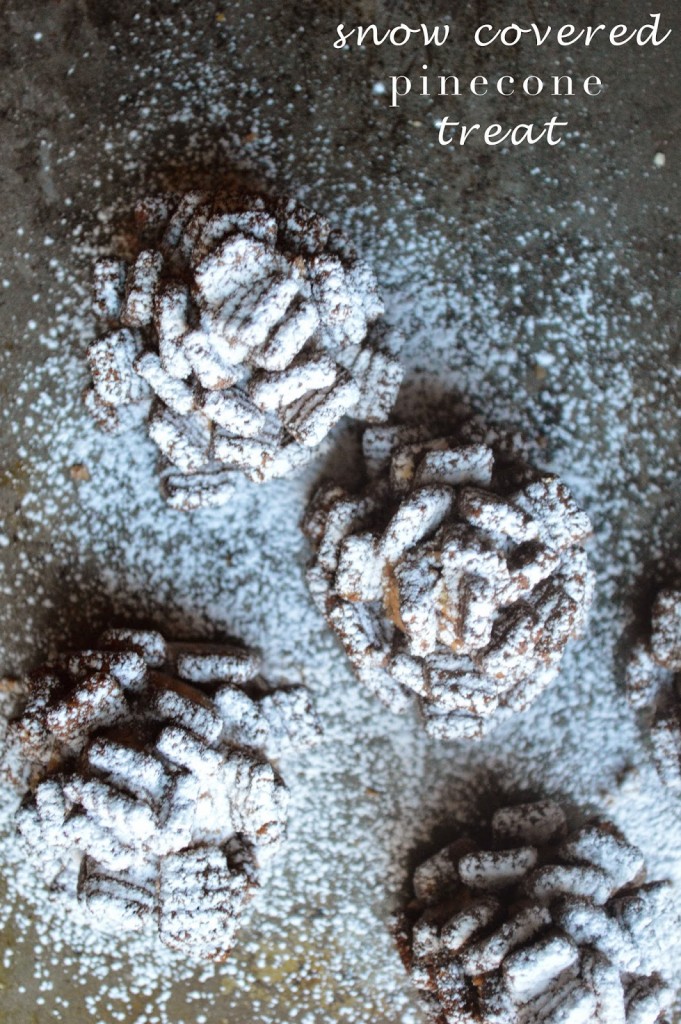 One peek at
this
adorably crafted treat recipe and I was smitten. It essentially becomes edible art and makes the sweetest table decor to double as dessert. The chocolate-y project put me back to my elementary school days of dioramas. So, whether you want to feel like a kid at heart or do a last-minute children's holiday craft, this is one-size-fits-all. Our Christmas Eve table will be dotted with these powdered pinecones for a simple, festive tablescape. See full recipe instructions below.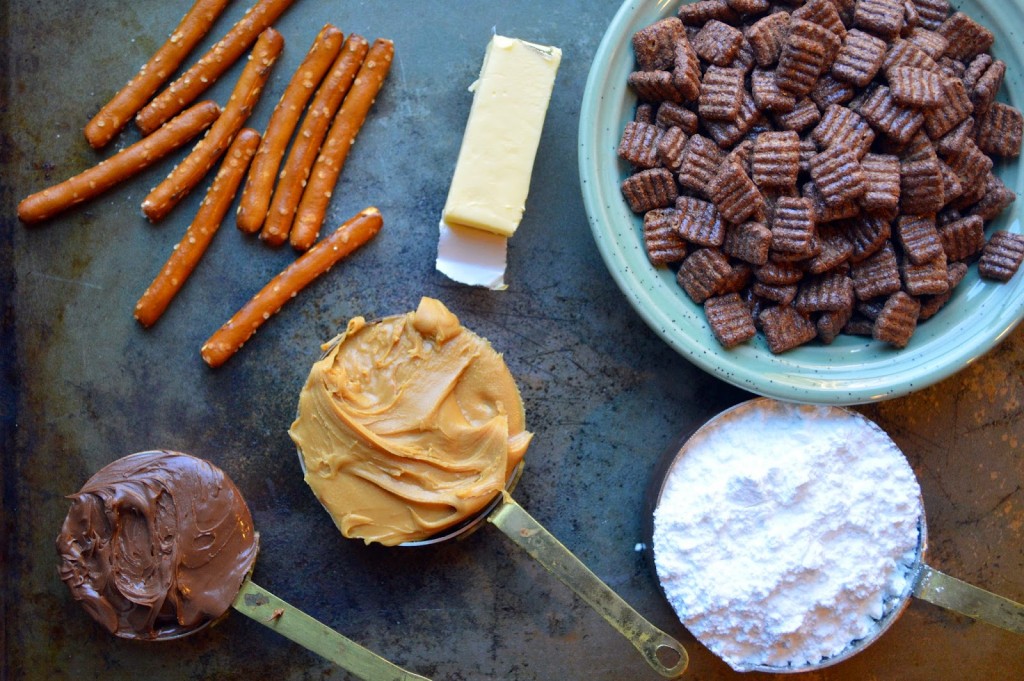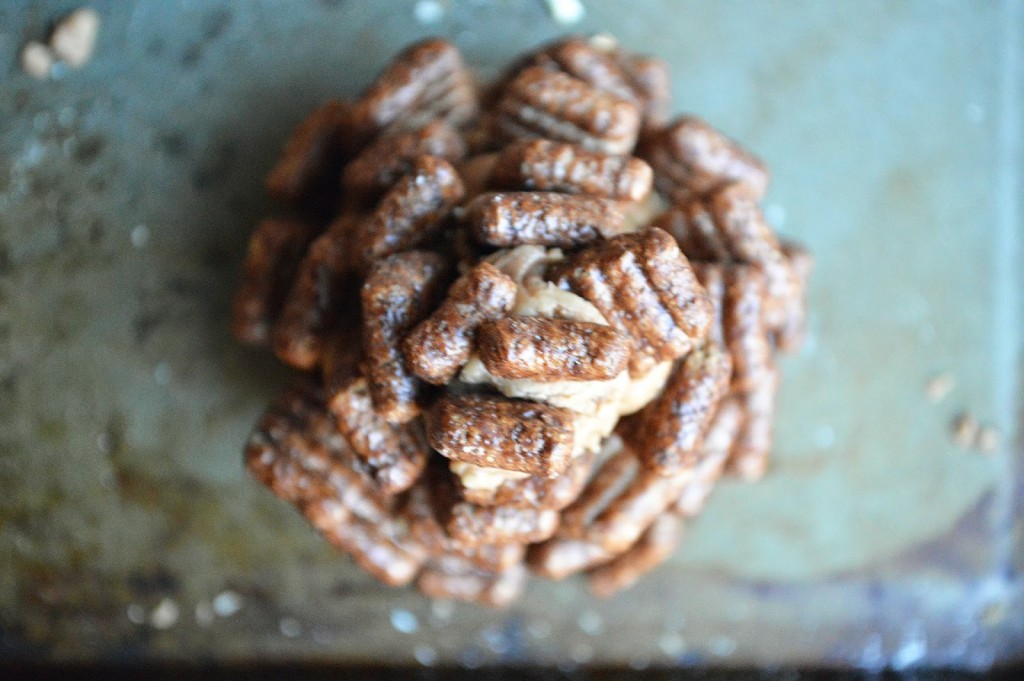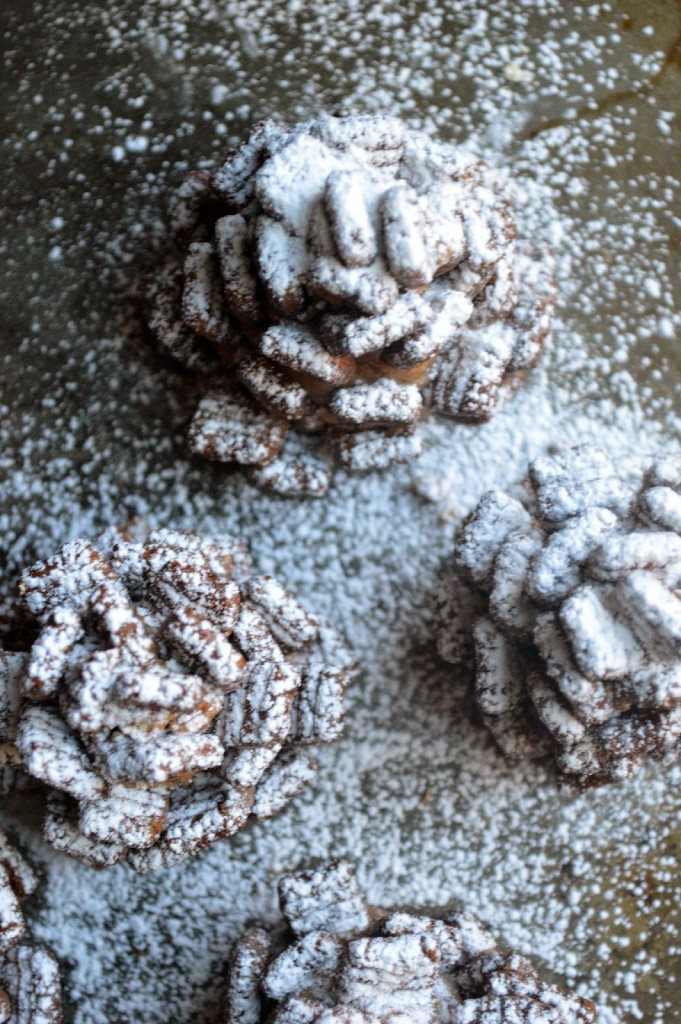 Ingredients
3 cups Chex Choco­late cereal or com­pa­ra­ble (I used Choco­late Fiber One cereal)
6 pret­zel sticks (I used the thicker dip­ping sticks)
1/2 cup peanut butter
1/4 cup Nutella (choco­late hazel­nut spread)
3 table­spoons but­ter, softened
1 cup pow­dered sugar
Directions
1. Mix the peanut but­ter, Nutella, but­ter, and pow­dered sugar in a bowl.
2. Take a pret­zel stick and mold some of the peanut but­ter mix­ture around it, form­ing a slight cone shape.
3. Hold­ing it steady by using the tip of the pret­zel as a han­dle, start insert­ing pieces of cereal into the peanut but­ter mix­ture in a sym­met­ri­cal pat­tern around the stick. Add more cereal pieces, stag­ger­ing them as you move upward, until you get near the top.
4. Cut sev­eral cereal pieces into tri­an­gles and add those to the top.
5. For a "snowy" effect, dust the pinecone with pow­dered sugar.